CRUSH RATING: ★★★★★
Prep Expert SAT Review will help you reach your perfect score once you complete the 6 week long course. Tons of high school students aspiring to impress the college board of their dream school have used Prep Expert to improve their SAT scores, and you can too!
But how did this course become so popular?
Founded by Shark Tank contestant Shaan Patel and entrepreneur Mark Cuban, Prep Expert SAT review stands out from other test preparation courses for its efficient study planning and impressive test taking secrets.
Do you want to see if this is the right course for your SAT prep?
Let's jump into a full course review so you can discover if you would be an ideal candidate!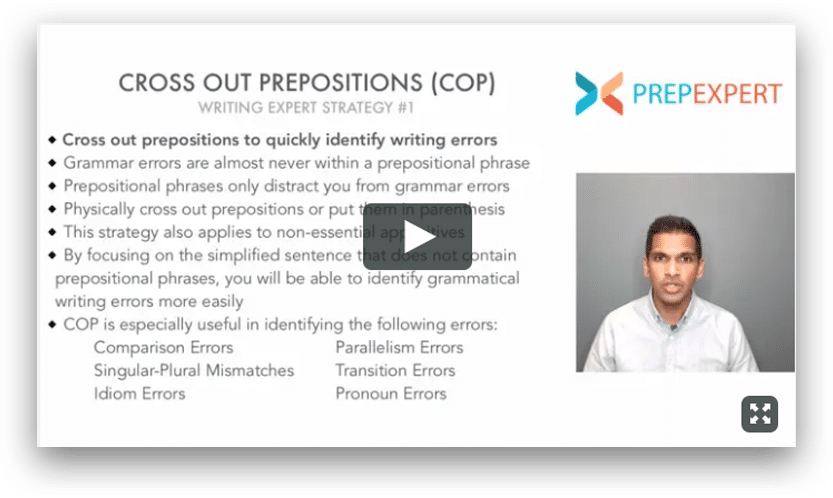 Overview of Prep Expert SAT
In your Prep Expert SAT course, you will find over 100 different test taking strategies created by perfect score SAT students Maria Filsinger and Shaan Patel. Every instructor has achieved a perfect SAT score or at least made it into the 99th percentile, so you know you are learning how to prepare for test day from the best possible resources.
Once you enroll with Prep Expert, you will need to find a decent amount of time in your weekly schedule to devote to your SAT studies. Prep Expert will have you meet for three hours twice a week and on weekends and you will need to complete full-length exams filled with SAT practice questions. Prep Expert loves to show off all their students' successes: especially the many that go on to Ivy League schools, receive large scholarships, and even attain perfect scores!
Course Snapshot:
What is it that makes Prep Expert a favorite SAT prep course for so many students?
Six weeks with 60 hours of instruction
A bonus book with test taking strategies
Score improvement guarantee
99th percentile SAT test prep instructors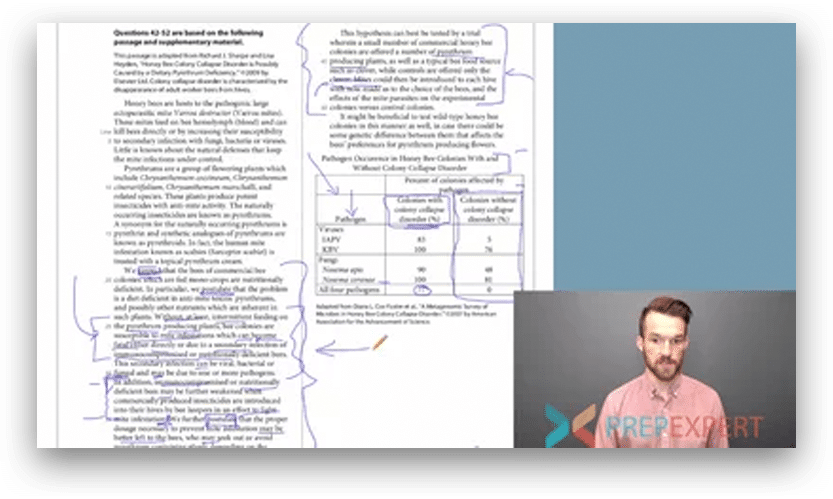 What's Included With Prep Expert SAT?
60 Hours in 6 weeks: Flexible Format
You will be able to easily tackle test day thanks to the format of Prep Expert. All you need is a computer with an internet connection and you'll be able to join in on the virtual classrooms. In these classes, you will be able to chat with your professor and ask questions, giving you a real classroom feel without having to leave your home!
SAT Score Improvement Guarantee
A big worry for many students (and parents) is that their SAT prep course won't deliver results. Prep Expert knows this, so that is why your course comes with a point increase guarantee. If your score does not raise, then you get your money back!
But before you purchase this course, make sure to read the fine print! To qualify for the money back guarantee, enrolled students' scores must be official before taking the online prep course. You will also have to complete the entire course (and its practice questions) in order to be eligible.
99th Percentile Instructors
You're in good hands when it comes to your virtual classroom instructor. All classes are led by instructors that scored in the top 1% on the SAT; they know everything about the SAT. Besides having perfect SAT scores, these instructors also have years of experience with teaching high schoolers.
Virtual Classroom
What can you expect in Prep Expert's online SAT classroom? Here's the breakdown:
All enrolled students will be greeted by a whiteboard with an instructor standing to the side: just like a real classroom! Feel free to ask questions and chat with other students during class as well with the aid of the helpful chat box.
But what if you miss a class?
No need to worry, all the sessions are recorded. Life happens, and you are going to miss a class or two. That's why Prep Expert makes it easy to go back into the archives and view the saved lesson as many times as you want. This is extremely helpful for many high school students that have tough time restraints.
Check out this video lesson sample.
Prep Expert SAT Course Review Pricing
Compared to other SAT prep courses, Prep Expert is a bit on the pricey side. But you do have the option to sign up for a monthly payment plan. All you need is a good credit score and you could be paying as little as $88 a month for your SAT prep.
What prices you should expect with Prep Expert?
*Most popular* Online 6 Weeks ($799)
Tutoring (private) 8 Hours ($949)
Self-paced ($799)
In Person 6 Weeks ($1199)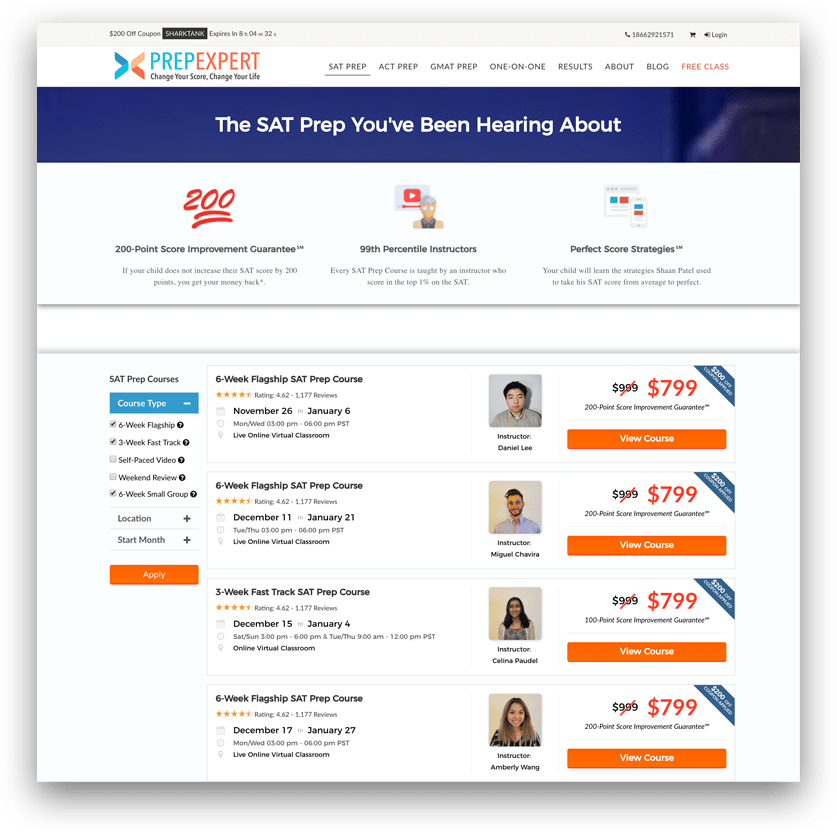 Prep Expert SAT Discounts & Promo Codes
Pros & Cons of PrepExpert SAT
Now that you know what to expect with your Prep Expert course, what's the good and bad?
PROS
Excellent Instructors
The founder of Prep Expert, Shaan Patel, has personally selected each instructor based on their mastery of effective exam strategies. This small group of talented instructors have at least a 99th percentile score on the SAT and are top notch teachers with years of experience teaching difficult concepts.
Comprehensive Prep Books
You will receive 6 books written by Dr. Shaan Patel when you enroll with Prep Expert. These can be viewed online or you can request a printed version of any prep book.
Real Classroom Setting in Virtual World
Students love how the virtual classroom online mirrored a real classroom. This setting was perfect for all the questions that are encountered while studying since you can use the included chat box to interact with your instructor and fellow classmates. Students feel encouraged to participate in the classroom discussion, just like a real classroom setting.
CONS
Few In Person Locations:
Unless you live in a major US city, you won't have the option of taking the private tutoring of the In Person course with Prep Expert. These seven locations are the only locations that offer these courses: Las Vegas, Princeton, San Jose, New York City, Orange County, San Diego, and Washington DC. If you don't live in one of these cities, you will not be able to participate in in-person classes, but you still have the easy-to-use online course for your exam preparation.




---
Ideal Customer
Are you still unsure if this course will be the best SAT prep for you? Let's go through these statements to breakdown if Prep Expert is your course!
If you want a SAT score increase guarantee, this is the course for you.
If you want an to enroll in an in-person course, this isn't the course for you.
If you need to be able to ask questions with your instructor quickly, this is the course for you.
If you don't have much time to devote to a strict study schedule, this isn't the course for you.
If you don't want to take a lot of practice SAT tests, this isn't the course for you.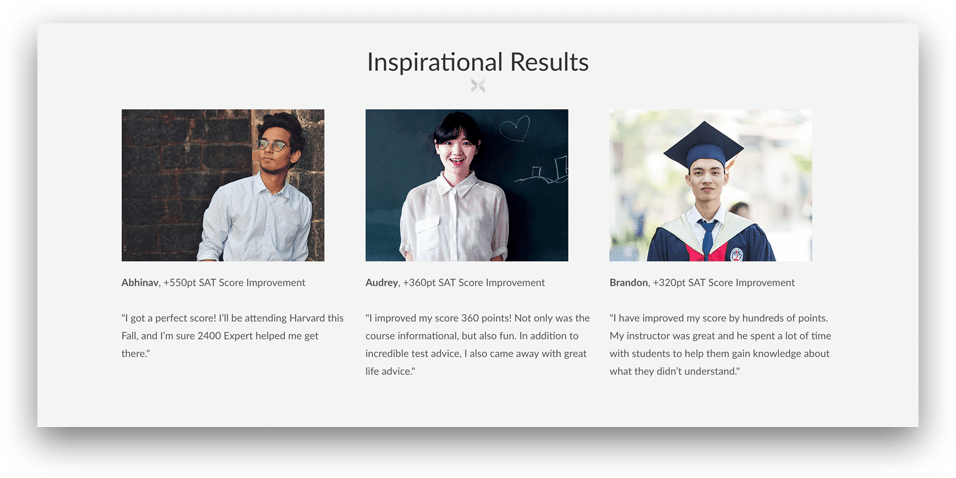 Final Recommendation
If you are looking for an effective and unique SAT prep course, Prep Expert is the one for you! If you are a repeat test taker, you will find relief knowing that Prep Expert guarantees a score increase, or you get your money back.
This confidence comes from the instructors that are top scorers and a course format that targets your weaknesses. All in all, it's a fantastic package that you could really appreciate.
Now that you know what to expect, it's time to get started!
---
Frequently Asked Questions
Q: How expensive are Prep Expert courses?
A: You can purchase the 6 week course for $999. However, right now there is a $200 discount, so it could be yours for $799! I suggest you enroll early to make sure you get a low price since prices will change when there is higher demand.
Q: How are the Prep Expert SAT courses organized?
A: Your online course will take 6 weeks to complete. You will meet twice a week with your online class for 6 hours each. Every weekend, you will have to complete a timed mock SAT practice test that simulates the real thing. Additionally, you will have homework to complete between each class meeting.
Q: What happens if I miss a class or want to go back and clarify a lesson?
A: It's totally expected for you to miss a class or two. But don't worry, all live lessons are recorded. You will even have the option to take makeup and review sessions when the course is over. It's important to note that if you miss too many classes, your money back guarantee may be void.