Whether it's for business documents, a trust or will, everyone will need a lawyer at some point in their life. But they can be so expensive that getting one can empty out your savings. Luckily, one company understands that isn't acceptable and is taking steps to prevent such a situation.
That company is Rocket Lawyer, and they can help you out with any of your legal needs. Keep reading to learn more:
Overview of Rocket Lawyer


Rocket Lawyer is a company dedicated to making legal forms and legal services affordable, approachable, simple, and available to as many people as possible. They understand that a strong legal defense is a right— not a privilege. Thanks to that, millions of people are able to rely on their excellent and affordable service whenever they encounter a pricey legal issue.
They reduce cost and complexity from the legal process in a couple of key ways.
Rocket Lawyer offers free legal documents and free legal information. Plus they include access to affordable representation from licensed attorneys. This ensures that you'll always have access to legal counsel when you need it.
What does Rocket Lawyer have to offer?
Here are some of the different online legal services Rocket Lawyer provides: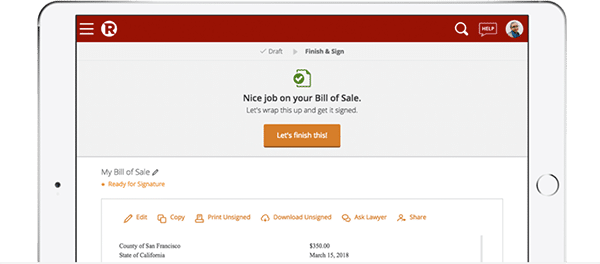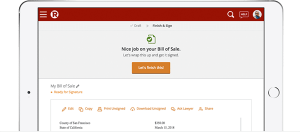 Incorporation Services
One major selling point for Rocket Lawyer is its incorporation services. If you're looking to start a business, this is the best place to get started. To start, they'll help you form an LLC, obtain a tax ID number, and designate a registered agent. In order to do so they have an in-depth FAQ for each of these steps on their site. Simply follow these and you'll be in business in no time.
Rocket Lawyer also helps this process in a few other key ways.
In order to help you establish yourself, Rocket Lawyer offers all necessary legal contracts and business documents for no charge; they'll even help you fill them out as you go. Plus, you can message a lawyer for advice during any step of the process. Doing so ensures you always know what you're doing.
Divorce Services
Divorce is never easy, but Rocket Lawyer can help ease the process with their excellent service. Using their site, you can easily create a Divorce Settlement Agreement to ensure that your agreed upon terms are clearly defined and ironclad. Doing so will prevent future headaches and troubles that come from poorly crafted agreements.
Bear in mind that a Divorce Settlement Agreement only works under specific circumstances. For matters related to divorce where you need additional assistance, they can provide these services as well. Visiting their Divorce portal will give you access to several helpful resources and customer support. But in the event that you need legal representation, Rocket Lawyer will also find you an affordable and effective way to ask a lawyer for assistance.
---
Rocket Lawyer vs LegalZoom


Rocket Lawyer is very similar to LegalZoom since both are websites that provide online legal services. However, Rocket Lawyer has a few advantages that LegalZoom and other services lack.
For example, many of the services LegalZoom charges you for are free with Rocket Lawyer. Plus, Legalzoom doesn't provide the same ease of use as Rocket Lawyer. Instead of providing you a complementary 30-minute consultation or providing detailed documentation, they just hand you the tools and expect you to figure it out on your own. That might be fine for some people, but most would be completely lost in that situation.
Another huge benefit of Rocket Lawyer is that they also offer legal help beyond filing legal documents.
Where Legalzoom's service starts and ends at filing legal documents, Rocket Lawyer continues to aid you beyond that point with any other issues that crop up. As a result, it ends up being more useful to new small business owners who are inexperienced at creating contracts. Additionally, their service comes with unlimited access to its large library of legal templates.
Thanks to these features, Rocket Lawyer is much more beginner friendly than any other service.
---
Rocket Lawyer Pricing
Rocket Lawyer has a great premium membership option for $39.99 a month. Using this gives you unlimited access to legal documents, attorney services, legal consultations, and much more. Furthermore, it comes with a free 7 day trial where you can try everything out without any restraints.
---
Pros & Cons
If you're still torn between Rocket Lawyer and another service, consider the following pros and cons:
Pro – Beginner Friendly:

Rocket Laywer understands that many of its customers are inexperienced. That's why they offer help at every step of the legal process— including consultations and document review.

Pro – Affordable:

Everything on offer with this online service comes at an extremely low price for non-members— especially when compared to LegalZoom. Plus, they offer a cheap premium service that gives you unlimited access to everything you need.

Pro – Fast Legal Advice:

Rocket Laywer offers a way to get legal advice in minutes. Simply submit a question on their

legal advice

page and a lawyer will quickly give you a detailed answer.

Con – Limited Live Interaction:

Rocket Lawyer is very much a self service website. You can contact people for help, but don't expect any face to face meetings while you work. If you need to chat in person with a lawyer, you'll have to look elsewhere!
---
Frequently Asked Questions
Listed below are some of the most commonly asked questions about Rocket Lawyer.
Are Rocket Lawyer's documents legally enforceable?
Yes, all of Rocket Lawyer's documents are enforceable. Once you've completed a document, make sure to review the Legal Checklist provided in order to find out how to make your document legally binding.
Does Rocket Lawyer protect my legal information?
Rocket Lawyer uses SSL encryption for all data transfers, meaning that your legal documents will always be encrypted and protected from hackers or identity thieves. They also have policies and controls in place to limit your information from being used by advertisers.
How long does it take to get my completed documents with Rocket Lawyer?
All documents made on Rocket Lawyer are immediately available for download or printing upon completion.
---
Ideal Customer
Still on the fence about using Rocket Lawyer? You should be interested if the following applies to you:
If you want affordable legal counsel,

this is the service for you.

If you'd like help establishing a small business,

this is the service for you.

If you'd like assistance with the divorce process,

this is the service for you.

If you want to speak face to face with a legal professional,

this isn't the service for you (more here).
---
Final Recommendation
Rocket Lawyer is absolutely worth your time. They offer excellent legal counsel and services for a very low price. Plus they'll help you during every step of your legal process. With them in your corner, you'll never have to worry about being led astray.