Surgent CMA Review is one of the most effective CMA exam prep courses li ser bazara. It's designed to maximize your readiness and make the most of your study time.
Becoming a Certified Management Accountant isn't easy, in fact, the CMA certification is notoriously difficult so you'll need every advantage you can get to increase your odds of passing. Continue reading li jêr hîn bibin çawa CMA materyalên exam prep Surgent dikare alîkariya te bike ku tu amade wek Pro!
CMA Practice Questions
Here are a few CMA practice questions, courtesy of Surgent CMA Review! Taken right from their course, you'll get a great idea of what it's like to study with Surgent.
---
Kurte ji Surgent CMA Review Bilbilên
Surgent Professional Perwerde hatiye lîderekî li been prep exam û perwerdeyê de ji dema damezrandina xwe de 1985. Bi navê avakerê wê Jack Surgent, Surgent offers bi hezaran semîner live û kursên review exam ji bo xwendekarên xwe, ku tê de CIA û review CPA. Di dawîyê de, ev pedigree tê wê wateyê ku her mijara a CMA paşerojê divê bizanibe ku baş di vê temsîlkirin Bêguman prep CMA.
This emphasis on quality has done wonders for the many students who've taken Surgent courses.
Recently, Surgent has focused on enhancing their product through their adaptive learning technology. This has led to them becoming one of the most effective and fastest growing CMA review course providers in the business.
Here are a few of the features you can expect from
Surgent CMA Review
:
Award winning

adaptive learning technology

ReadySCORE exam readiness indicator

3,460+ test questions with explanations

65+ essay problems

Unlimited

practice exams

PDF textbooks

Mobile Compatibility

Pass guarantee

12 Months

course access
---
What's Included With Surgent CMA?

Surgent Adaptive Learning Technology
Surgent uses an award winning adaptive learning technology to maximize the effectiveness of your study time. Their proprietary A.S.A.P. technology works to identify and fill in gaps in your knowledge. Ji bilî vê, it generates custom study plans for you and optimizes them for ultimate efficiency. While it's doing this, it tracks your progress through the course with a real time algorithm.
Following these personalized plans means you'll only study what you need without wasting time revisiting areas you've already mastered. Surgent respects both the time and money of CMA candidates; they want to make sure you get the most out of both.

ReadySCORE
ReadySCORE will ensure that you know exactly when you're ready to take the exam CMA. Based on your performance on the bêguman review, ReadySCORE will simulate what you'd score if you took the exam CMA on that very day. Ji bilî, it calculates how many hours of study time you'll need to be fully ready.
But that's not all it does for you:
Throughout your course, ReadySCORE will update your dashboard to reflect the areas how well you're doing based on each content area and type of question. With this information it will let you know exactly when you'll be most ready to pass the exam.

Quality CMA Study Materials
Surgent offers three different CMA prep packages. Included with the Essentials Pass are over 3,460+ multiple choice questions. Ji bilî vê, these questions include in-depth full text explanations for the correct answers. Ji bilî, 65+ essay questions and unlimited practice exams are included.
Di dawiyê de, Surgent makes sure that all of their content is geared toward making you pass.
There's no need to worry about outdated materials either; all questions are kept up to date with the most current version of the exam. With a full year to prepare with Surgent's bêguman review, you'll be more prepared than ever to handle the exam CMA.
---

Surgent CMA Pricing
Surgent offers three different review course packages, each with a different price. Their cheapest option is the CMA Review Essentials Pass; it costs $799 and comes with all of the features previously discussed in this review. Honestly, this is a great value option for anyone not looking to break the bank while working towards their CMA credential.
Lebê, it's not the only option being offered:
Next on the list is the CMA Review Premier Pass. It's a bit pricier at $1199, but it comes with more features than the Essentials Pass. In addition to over sixty extra semîner video, it also extends the access time to eighteen months. That means you'll have even more chances to work on your CMA knowledge before taking the test.
Paşan, the last course on offer is the CMA Review Ultimate pass. This is the most comprehensive course with the most features, but it also costs much more than its alternatives at $1699. Lebê, despite its high price tag, it has some seriously helpful features included. Not only do you gain unlimited course access until you pass, you also get access to printed materials such as textbooks and flashcards. But that's not even the best part; exclusive to Ultimate Pass is one on one coaching sessions with a exam CMA expert.
Thanks to all of those great features, Ultimate Pass is well worth its price tag.
---
Pros & Humberto
Still unsure about Surgent's online CMA course? Read on to see some pros and cons of the service.
Pro – Mobile Friendly:

Surgent CMA Review

is designed to work on all devices. That means you can study wherever and whenever you want. There is no limit on how much studying you can do while working with Surgent.

Pro – Pass Guarantee:

Surgent is so confident in their product that they offer a

pass guarantee

. If you meet all their

requirements

and still can't pass your exam, they'll give you a full refund. No need to stress out about spending money, this assures that you're in good hands.

Pro – Free Content Updates:

All content updates related to becoming a CMA are automatically given to you for free. No need to pay extra or jump through any hoops to ensure you have the most relevant materials, Surgent's got you handled.

Pro – Free Trial:

For anyone on the fence about committing to

Surgent CMA Review

, there is a free three day

trial

. This will let you get acclimated with the course before you decide whether or not to spend your money.

Con – Printed Materials:

Mixabîn, the only printed materials on offer are locked behind the highest payment tier. This means that access to high quality flashcards and textbooks are exclusively for Ultimate Pass customers. Lebê, this can still be worth your money due to everything else this tier offers. You will also still have access to the PDF versions of these materials in other tiers.
---
Frequently Asked Questions
The following are some of the most frequently asked questions about Surgent CMA Review:
Do I have to buy the full course or can I buy only the exam part I need?
If you've already passed part one or part two of the
exam CMA
, then there's no need for you to pay full price for the
review courses
. Surgent also has the option of buying access to each individual course. Visit this page to see
prices
for each part.
How does the
pass guarantee
work?
Surgent's
pass guarantee
offers a full refund if you complete all of their requirements and still fail the exam. To qualify for the refund you must have answered each
multiple choice question
correctly at least once before taking the test and have spent at least one minute on each question. If you still fail the exam simply send your scoring report to Surgent and they will issue a full refund.
Are there free resources other than the free trial?
If the free trial wasn't enough to help you decide, Surgent also offers a free
CMA review
demo webinar. To access the webinar sign up on
this page
and learn why Surgent is so effective at teaching you how to become a CMA.
---
Mişterî ya îdeal
Surgent CMA Review is an extremely effective service, especially for certain types of students.
If you're interested in a course that respects your time,

this is the course for you.

If you want a wide range of test materials,

this is the course for you.

If you prefer personalized study plans,

this is the course for you.

If you work best in an in person setting,

this isn't the course for you.
If any of that sounds good to you, you should definitely try it out!
---
Final Recommendation For Surgent CMA Review
Surgent CMA review is well worth your time and money. They offer an extremely competitive service for every platform due to their advanced personalized and adaptive learning technologies. You will never feel lost or left behind when studying with Surgent. They'll make sure you pass or your money back.
You should check out Surgent today. At the very least, try their free trial to see why they come so highly recommended. With Surgent there's no need to worry about passing your exam CMA. They'll ensure that your future is in good hands!
---
Surgent CMA Coupon Codes & Discounts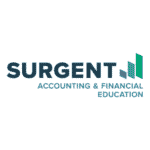 $509 off Surgent CMA Ultimate Pass Review!
CMA, Surgent CMA, Discount Exclusive
36 tîne îro
Last Used: 3 minutes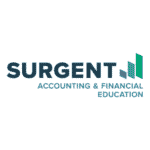 $200 off Surgent CMA Review Premier Pass
CMA, Surgent CMA, Discount Exclusive
38 tîne îro
Last Used: 1 minutes