Preparing for college can be stressful, but it doesn't have to be!
Do you have any burning questions about the ACT exam or the SAT exam? Then take a look at these frequently asked questions. That way, you can relieve the stress and make the right decisions so that you can get into the college of your dreams!
Check it out below:
ACT FAQs (Frequently Asked Questions) That You
Need To Know!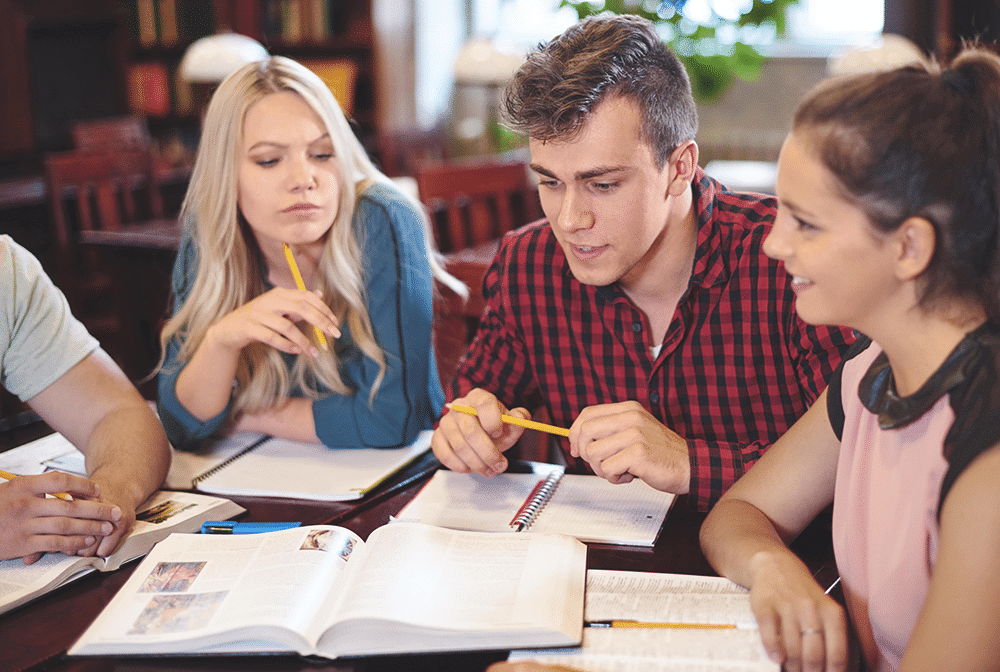 How long is the ACT?
The ACT is three hours long and covers four different topics. When accounting for breaks, the test is three and a half hours long. If you are taking the optional essay portion on top of that, then the time comes out to just over four hours.
However, the timing can be a little more complicated than that:
When people ask how long the ACT test is, they typically want to know how each portion is timed. Because the test is split into four portions (five if you include the optional essay), that three to four hour time limit is divided into smaller chunks.
Below is a chart of each portion and how much time is allotted to it:
Time
Questions
English
45 minutes
75 questions
Math
60 minutes
60 questions
Reading
35 minutes
40 questions
Science
35 minutes
40 questions
Writing (Optional)
40 minutes
1 essay
Total
215 minutes (175 w/o writing)
215 questions (1 optional essay)
Keep in mind that this chart does not account for the time breaks add to the total.
What does ACT stand for?
When the test was first developed in 1959, the acronym meant "American College Testing." However that formal meaning was gradually phased out over time. Currently, the ACT organization has no formal definition for the acronym. The test is simply referred to as the ACT.
Where can I take the ACT test?
To find ACT test locations near you, visit the ACT organization's test center locator. Input your state, territory, or province to find any nearby test centers. Locations can be further narrowed down by including your city name or the name of a known test center near you. Additionally, this locator will also inform you as to each center's scheduled test dates.
After locating a nearby test center location, you can register for a test at that location. Your chosen date and location will be confirmed during registration.
What is the ACT test score range?
The ACT is scored on a range from 1 to 36. Each section of the exam is scored out of the maximum 36 points and averaged out to find your final score. Currently, the average composite score for ACT participants is 21. That means even being 2 points above that at 23 will make you a strong college applicant.
Listed below are the average composite scores for each section of the exam.
| ACT Section | Average Score |
| --- | --- |
| English | 20.3 |
| Math | 20.7 |
| Reading | 21.4 |
| Science | 21 |
How much is the ACT test?
It will cost $50.50 to register for the ACT. Taking the written portion will add an additional $16.50 for a total of $67. An additional fee of $30 will be added on top of that if you register late. Make sure to sign up as early as possible, both to dodge this fee and to get the time and location that best work for you.
Luckily, there are some benefits included with your fee:
Included with the payment are results reporting for you, your high school, and four colleges of your choice. Additional fees may be added based on various circumstances, such as additional school reporting or last minute changes in test date or location.
Alternatively, if you're a highschooler and can't afford the ACT, you may be eligible for the ACT fee waiver. For more information about fees and the waiver, visit the official ACT page.
What do I need to bring to the ACT test?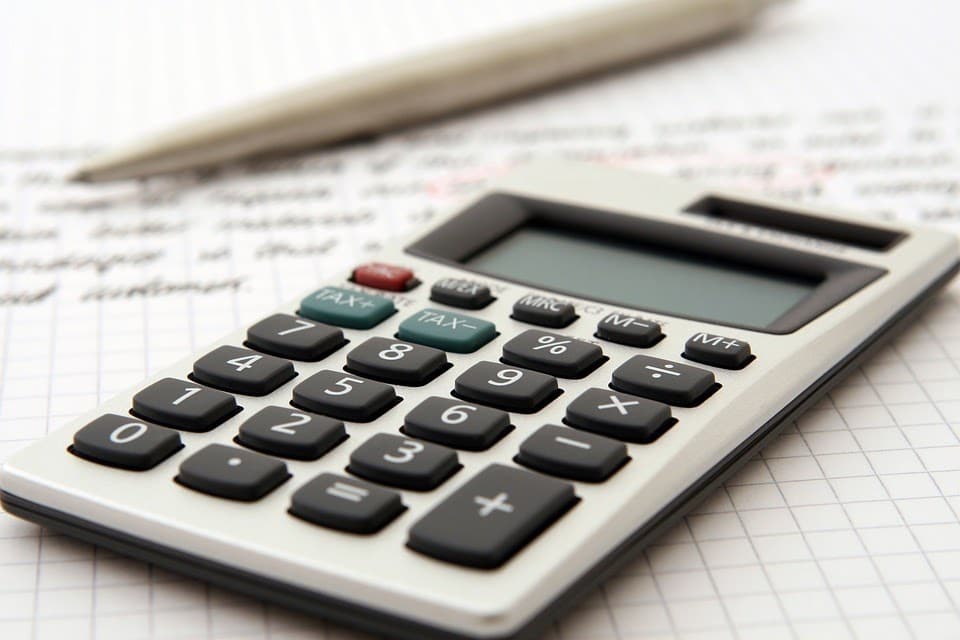 There are a couple things that are required for the ACT. The most important things to bring are a printed copy of your test ticket and a photo ID. Next up are two No. 2 pencils with erasers. No other writing utensils are allowed, so don't bring any mechanical pencils or pens.
However, you may want to bring a few extra materials beyond the base requirements:
A non-required but recommended material to bring would be a watch. It'll help you keep track of time on each portion of the exam. However, make sure that whatever watch you bring doesn't have an alarm built into it; if you set off an alarm during the test you will be dismissed for being disruptive and you won't receive a score for the ACT.
Finally, make sure to bring an approved calculator for the advanced math portion. To find out which calculators are acceptable, see the ACT's calculator policy. It's important to note that calculators are not required for the math portion: just recommended.
How hard is the ACT?
There are a couple of factors that make the ACT difficult. Probably the biggest one is the time limit; during the ACT you will be asked to answer 215 questions under very strict time constraints. Another aspect of the exam's difficulty is how much reading you'll need to do; passages tend to be longer on the ACT than on the SAT. Additionally, the science and math sections tend to be more complicated.
For the most part, however, the ACT's difficulty comes from areas other than content:
The most prevalent spike in difficulty comes from the math sections of the ACT. Compared to the SAT, the ACT has a higher focus on math questions and involves more high concept math such as trigonometry and conic sections. You will also be expected to memorize several common formulas and use them on the test. None of them will be provided for you, so remember to study these beforehand!
When are the ACT test dates?
According to the ACT registration page, there are seven upcoming test dates in 2019 and 2020. Each test date also has both a registration deadline and a late fee deadline. Make sure to sign up for the ACT as early as possible to avoid incurring any extra costs!
Listed below are all of the most recent test dates and deadlines at the time of this writing:
| Test Date | Registration Deadline | Late Fee Time-frame |
| --- | --- | --- |
| 09/14/19 | 08/16/19 | August 17-30, 2019 |
| 10/26/19 | 09/20/19 | September 21-October 4, 2019 |
| 12/14/19 | 11/08/19 | November 9-22, 2019 |
| 02/08/20 | 01/10/19 | January 11-17, 2020 |
| 04/04/19 | 02/28/19 | February 29-March 13, 2020 |
| 06/13/19 | 05/08/19 | May 9-22, 2020 |
| 07/18/19 | 06/19/19 | June 20-26, 2020 |
Release dates for test scores are unknown, but can range from one to three months after the initial test date.
How do I prepare for the ACT test?
The ACT may be tough, but there are plenty of ways that you can be prepared for it. First and foremost, make sure that you register for the test as soon as you can. This will give you plenty of time to make sure you're prepared and ensure that you can find a time and location that are the most convenient for you.
But that's not all you can do. Keep reading to learn more:
Next, you'll want to make sure you understand and are familiar with the ACT structure. Study up on how the test is divided up and formatted, as well as how each section is graded. All of the relevant information on this topic can be found both on the ACT website and in this FAQ.
Finally, you should find a score that you'll be happy with and set that as your target. To do this, check with any colleges you're interested in and see what scores they're looking for. Then, once you know what your target is, you'll be able to easily set up a study schedule to help you meet that goal.
How do I register for the ACT test?
Registering for the ACT is fairly straightforward process. All relevant information is available on the ACT registration page, but I'll walk you through each step here as well.
The first thing you'll want to do is to create an ACT account. After your account has been created and logged into, you'll need to provide the ACT organization with your personal information. This is important because that information will be used to track your test. Fill in any information that's marked as required and move on to the next step.
Next, you'll need to choose when to take your test. Under the "Your Test Selection" tab are a set of options for components you're signing up for as well as test dates. Pick the options that you're interested in and continue to the next requirement.
Now you get to choose which test center you'll take the ACT in. Input your area code to see which centers are near you. Pick whichever one works best for you, and your registration process will be complete.
Finally, once you've registered, make sure to upload a registration photo of yourself. This is required if you want to enter the test, as you will be compared to your photo at the door. Visit this page to see the requirements for your photo.
How do I study for the ACT test?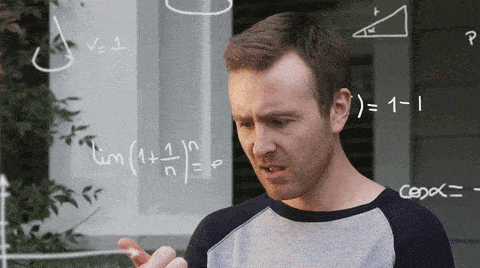 You have several options when it comes to studying for the ACT. There are many test prep courses, books, tutorials, and practice tests on offer. Some or all of these methods may work great for you, depending on your particular study habits. 
However, there are a few things that you should do regardless of how you learn best:
Take practice tests. Nothing will prepare you for the format and content of the ACT better than practice tests. Time yourself in the same way as the ACT when you're working on it so you can fully simulate the test taking experience. Furthermore, the ACT organization offers a number of free practice tests; you can supplement them with any others you can find online.
Study based off the goal you've set for yourself. Earlier I told you to set a target score to try and meet. Once you've figured out what score you want, it'll be much easier to set up a study schedule. Make sure you give yourself enough time to meet your goals.
Studying is not the only thing you need to make time for. Keep reading:
When preparing for the ACT it's important to avoid burnout. If you're already exhausted when you walk into the test center then all of your studying will go to waste. Therefore, remember to take breaks when studying and make sure that the pace you're setting isn't too hard. This is why registering early is so important; you need to make time for a healthy schedule when working towards the ACT.
Other than these tips, how you study is generally up to you. Many students do well when taking test prep courses, while others learn best when using workbooks and online materials. Find what's best for you and use it to its fullest!
Is the ACT test harder than the SAT test?
Not necessarily. You may have heard this before, but the two tests are designed in a way that different types of students excel at each one. Though the ACT may seem harder to many students, its content is largely the same. However, this does make comparing the ACT vs. SAT a bit more difficult.
As previously mentioned, difficulty on the ACT comes in a different form than other tests.
Much of the ACT's difficulty comes from the time-frame that it puts you in. Three and a half hours to answer 215 questions is an extremely strict time limit. Hence, you'll have to practice strict time management in order to excel on the ACT.
By contrast, the SAT is more lenient with its timing. It also has slightly less of a focus on math and science sections, instead putting more emphasis on vocabulary and reading sections. Some people believe this makes the SAT math easier. This shows up when comparing the optional ACT and SAT essays. In the ACT you will be given a few arguments and asked to write an essay on the one you consider the best. By contrast, the SAT will ask you to evaluate a reading passage (typically a completed essay) and explain its evidence, reasoning, and structure.
Which test is better, ACT or SAT?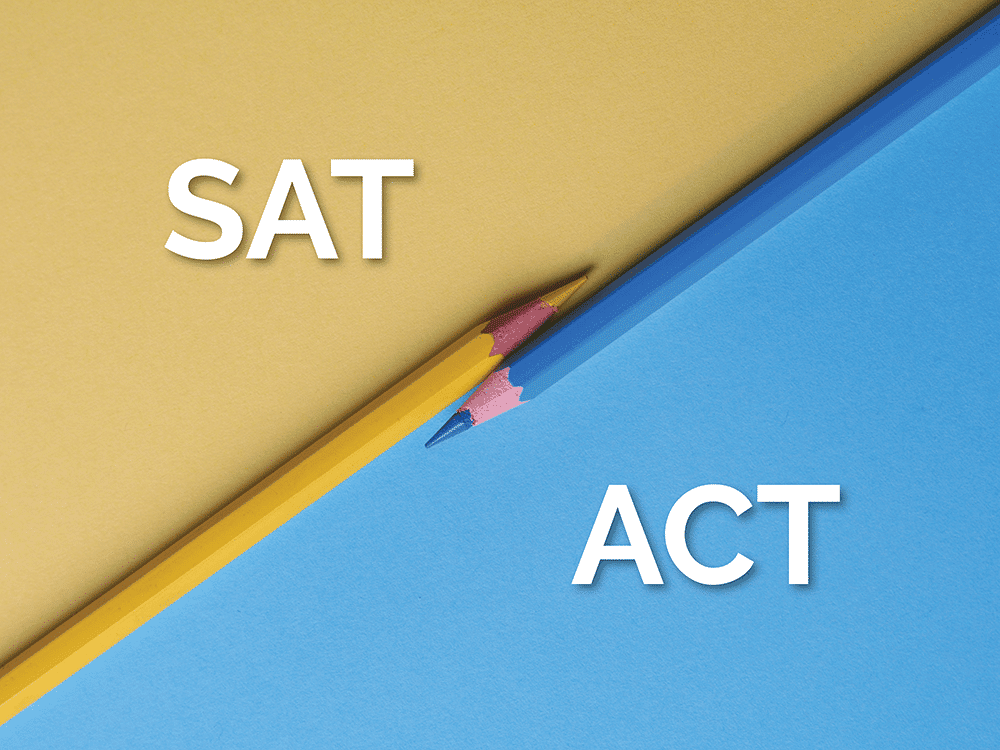 Each test has a different format and focus, so it's important that you pick the one that best fits you. With all of the differences between the ACT vs. SAT in mind, you should easily be able to pick the test that's better for you.
If you're more of a math person and can handle some crunch time without cracking, then the ACT is ideal for you. Alternatively, if you need a little more time to work and are good at data analysis and reading, you should definitely take the SAT.
Ultimately, these two tests are seen as equal by college application boards. Hence, you should make sure to take the one you know you'll score better on. Hopefully, you can see the benefits of the SAT vs. ACT and vice versa.
What is the ACT test like?
The ACT is a standardized college admittance test that is very similar to the SAT. It measures how test takers perform in math, science, English, and reading. It also includes an optional writing portion. 
These portions are given across a three hour testing period (three and a half when including the essay). See the FAQ response to "How long is the ACT?" for more detailed information about the time and amount of questions on the exam.
What is the ACT test for?
Results from the ACT are used by colleges and universities when considering admissions. This is because the ACT is designed to test an individual's college readiness. Due to its nature as a standardized test, it's useful for colleges to compare you to other applicants. Ultimately, the importance of ACT scores when applying varies from school to school.
Which ACT test is the easiest?
There is no difference in content between the exam on any test date. That means that there is no easiest date to take it on. It's up to you to decide which date will work best for you. However, I recommend picking one that will give you plenty of time to study.
How long is the ACT test without writing?
The ACT is 215 questions that will take around three and a half hours when not including the writing section. Keep in mind that this a fairly strict time limit for the amount of questions you'll be required to answer; practice good time management skills if you're going to take the ACT.
Check the FAQ "How long is the ACT?" for more detailed information on the breakdown of each section's time limit and question count.
Who can take the ACT test?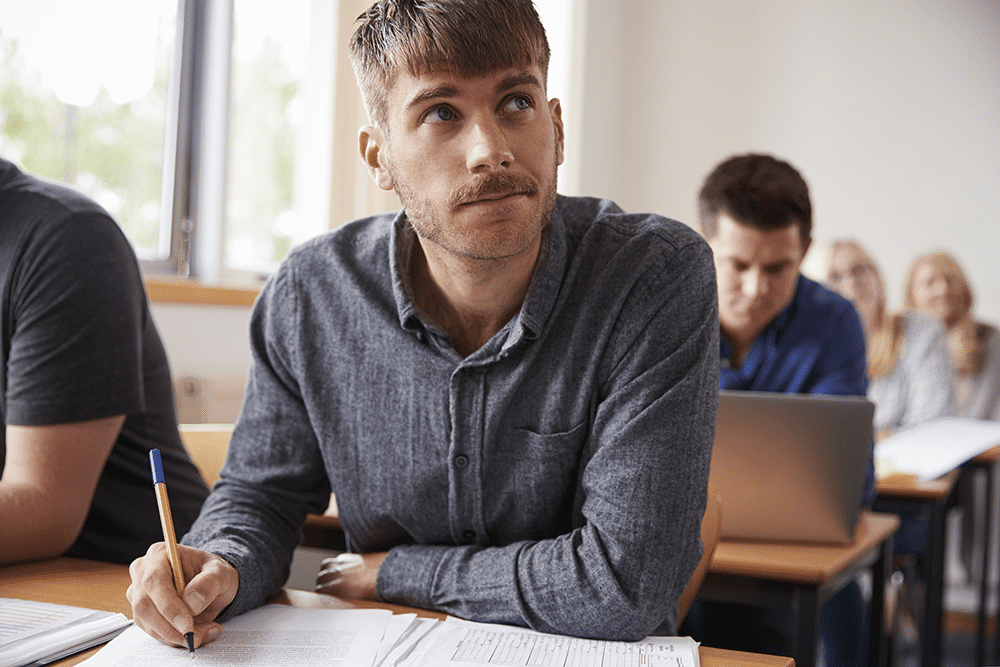 Generally speaking, most people taking the ACT will be high school students. If you're a high school junior or senior who is starting to look into college admissions, then you'll be taking the ACT pretty soon. In general, you should be taking the ACT in the spring of your Junior year, but you can take it as late as the fall of Senior year. Just make sure that your test results are in before you need to start applying for college.
It should be noted that this is not the full extent of who can take the test:
Adults can also take the ACT, though this is quite rare. If you've taken time off after high school, you may need to retake the ACT or take it for the first time if you didn't while in school. Several colleges require an ACT score from the last three to five years when applying.
Basically, no matter how old you are, you'll want to have a recent ACT score when applying to college.
I missed my ACT test. Can I reschedule?
It's possible to reschedule your test if you've missed the initial date, but you will have to pay a fee for changing the test date. Additionally, you'll have to pay a late registration fee if the new test date has already reached its application deadline. On top of that, you'll be charged the regular registration fee, even if you've already paid for the first exam.
Change your test date as soon as possible if you know that you're going to miss your test. Otherwise, you might find the process to be extremely expensive!
SAT FAQs (Frequently Asked Questions) To Know Before
Exam Day What is a good SAT subject test score?
This is largely dependent on what college you want to go to. Most colleges like to see scores of 650 and higher, but some of them have stricter requirements, such as 700 or more. Don't stress out too much if you're a little under your college's range. If you're a strong applicant in other areas, such as grades or experience, then many colleges will be willing to overlook your slightly lower score.
However, when applying to more prestigious schools the requirements are a bit harsher:
If you are specifically interested in going to an Ivy League school then you will need at least above a 700 to be admitted. Most of the top schools will want scores of 720 or higher out of their applicants. Keep these scores in mind when studying for the SAT!
How do I cancel the SAT test?
If you've decided you no longer want to take the SAT, cancelling the test is easy. Those who don't care about a refund can just not show up to the exam. The College Board doesn't keep records of who misses the tests, so your no show will not impact any of your applications.
The process gets a little more complicated when you want a refund. Keep reading to learn more:
First and foremost, you need to know that you cannot get a full refund for the SAT. Instead, the best you'll get is a partial refund of $10 if you cancel five days before test day. This is because the College Board would rather encourage you to reschedule instead of outright cancel your test. To secure your refund, contact the college board customer service and apply for one.
If you apply for a refund, the money will be given to you six weeks after the test date.
What time is the SAT test?
Testing starts at 8:30 am, but you'll need to arrive at the testing center much earlier than that. The latest time you could show up to the SAT is 7:45 am. However, realistically speaking, you should try to get there at 7:30 am or earlier. This is because checking in takes time and testing room doors close at 8:00 am.
For more information about the start time and check in, visit the Collegeboard page on the subject.
How do I change my SAT date?
If you need to change your SAT appointment for any reason, it's possible to do so for a small fee. Changing your test date costs $28. This payment covers the cost of both rescheduling and changing the testing location, if you so choose. There is no deadline for rescheduling the SAT.
When it comes to the actual act of changing the date, it's fairly straightforward:
Changing your test date is very easy, as everything you need is on your Collegeboard account. Simply go to the listed test on your "My SAT" page and click change my test date. From there, you can reschedule your test and pay the fee.
Why take the SAT?
One of the most important aspects of the SAT is how it affects your college applications. Typically, almost every college requires that you have an SAT score to be admitted. However, keep in mind that any college will accept either ACT or SAT scores. Hence, you don't have to worry about taking the wrong test; there isn't one!
Additionally, certain scholarships are based on SAT scores. These can be a great option for people looking to save money while working towards a college degree. Generally speaking, the SAT is a must have option for anyone interested in higher education.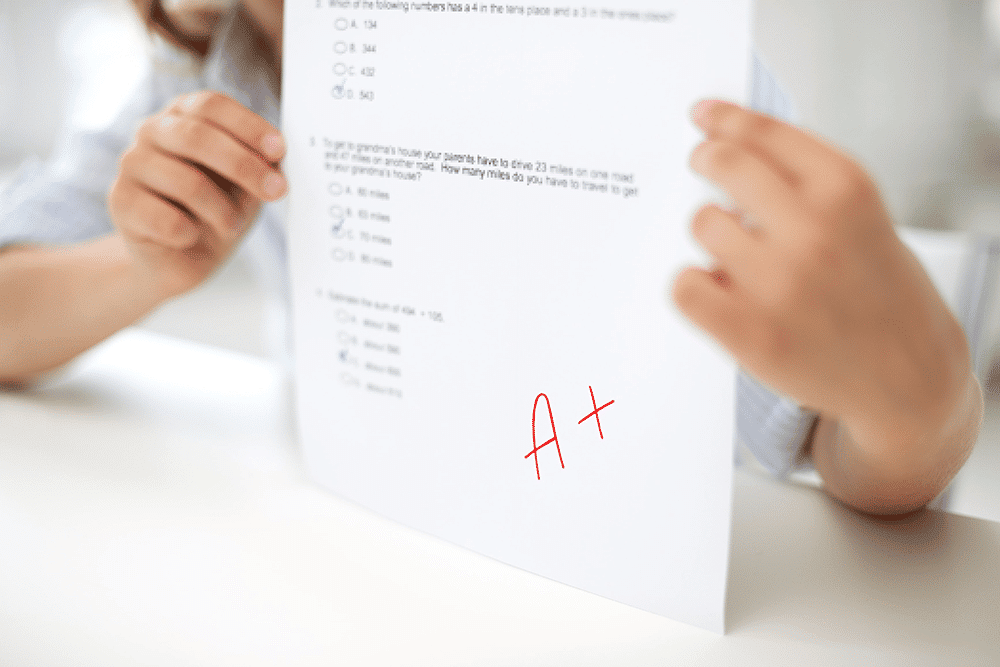 How do I pass the SAT test?
Firstly, there is no such thing as a passing or failing grade on the SAT. Instead, there is only a wide range of scores that colleges look at when considering admissions. In a sense, that means that a 'passing' grade is something that you have to set for yourself based on what schools you want to go to.
Despite that, there are still a few tips out there for getting a good score. Check them out below:
Take timed SAT practice tests to familiarize yourself with the experience. Try and mimic the testing environment as much as possible. Doing so will help you understand and plan for the time frame and type of questions you will be working with. 
If you have issues with the contents of questions instead of timing, make sure to pick up some review books to familiarize yourself with the material.
Another excellent study tool for the SAT is a well-made test prep course, which can help you feel prepared and free of pre-test anxiety.
Finally, you may also wish to take the PSAT as practice.
How much does the SAT test cost?
Every year the College Board sets the price for the SAT. Currently, the base SAT costs $49.50 and the essay portion costs an extra $15. Additional fees can be added based on other circumstances such as late registration or registering by phone instead of online.
But that's not the only cost to account for. Keep reading to learn more:
You may need to pay extra depending on how you study. Prep courses and study books can cost quite a bit if you're not careful. Make sure you get your money's worth when you're preparing to take the test.
Finally, make sure to visit the Collegeboard's fees page for information on registration and any other extra fees.
Are SAT test fees tax deductible?
Unfortunately, college entrance exams such as the ACT and the SAT are not tax deductible.
Is the SAT test free?
According to the Waivers page on Collegeboard, you're eligible for a waiver if:
You are enrolled in or eligible to enroll in the National School Lunch Program
Your annual family income falls within the Income Eligibility Guidelines set by the USDA Food and Nutrition Service. 
You're enrolled in a federal, state, or local program that aids students from low-income families
Your family receives public assistance. 
You live in federally subsidized public housing or a foster home, or are homeless. 
You are a ward of the state or an orphan.
Can you change your SAT test center?
Yes, you can do so by using the same process as changing your test date. This is done through your Collegeboard account for an additional fee. See the "How do I change my SAT date?" question for more detailed information.
Can adults take the SAT test?
Yes they can! Typically, this will be done by an adult interested in applying to college either because they've never taken the SAT before or the college requires a more recent grade. 
There are a few differences in registration policy for test takers over 21. The main two are the lack of a wait-list option and what type of ID is accepted. If you are over 21, you don't have access to wait-lists for testing centers. This is to allow high school students priority, as they make up the bulk of test takers.
But that's not all that's different:
Only government issued IDs are accepted. School IDs are not considered valid identification in this instance.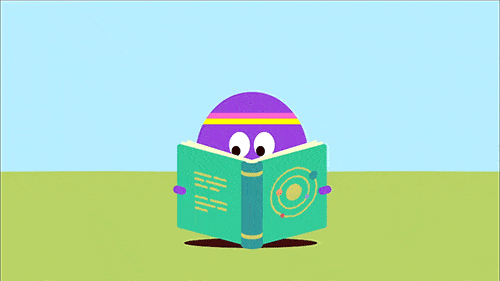 Where do I register for the SAT test?
SAT registration is done via the Collegeboard website. Simply create an account and follow the instructions given by the site. 
Here's a quick summary of those instructions:
Sign into/up for your Collegeboard account.
Provide your full legal name and other identifying information. Ensure that it matches your photo ID.
(Optional) Answer any other questions about yourself. This will be used by colleges and scholarship organizations.
Sign up for the SAT and (optional) essay.
Upload a photo that meets Collegeboard's photo requirements.
Pay for your registration and print your Admission Tickets.
What is the SAT reasoning test?
The SAT reasoning test is the formal name for the full SAT. It's three hours long with an extra fifty minutes for the essay portion. Furthermore, it covers reading, writing and language, math, and an optional essay. It's scored on a scale of 400-1600.
In contrast, there is a different type of SAT test:
SAT subject tests are a smaller portion of the test designed to test you on only one subject. These are used by colleges to see how well you would perform in your chosen subjects or major. They are very rarely required but can be a good idea for people looking to get a leg up on their applications.
What subject SAT test should I take?
Again, this largely depends on what college you're interested in applying to. Certain selective colleges will want results from at least two subject tests. If the college you want has no requirements for which ones you need to take, make sure to take subject tests in areas that you are good at.
Which SAT test date is easiest?
Truthfully, no SAT test date is easier or harder than any other. All test content will be the same regardless of what day you take the test on. Therefore, you should make sure to sign up early for a date that works best for your schedule. Give yourself plenty of time to study and prepare.
When will SAT test scores be available?
Test scores tend to be available within a week or two after completing the test, although sometimes it takes longer. Participants who completed the optional essay will need to wait a few extra days for their essay score.
According to the SAT scores page on Collegeboard, these are the dates scores will be released:
| Test Date | SAT Scores Released | Essay Scores Released |
| --- | --- | --- |
| August 24th | September 6th | September 9-11 |
| October 5th | October 18th | October 21-23 |
| October 16th | November 8th | November 11-13 |
| October 30th | November 20th | November 25-27 |
| November 2nd | November 15th | November 18-20 |
| December 7th | December 20th | December 23-25 |
| March 4th | March 26th | March 30-April 1 |
| March 14th | March 27th | March 30-April 1 |
| March 25th | April 16th | April 20-22 |
| April 14th | May 6th | May 8-12 |
| April 28th | May 20th | May 22-26 |
| May 2nd | May 15th | May 18-20 |
| June 6th | July 15th | July 15-17 |
Can you retake the SAT test?
You can retake the SAT as many times as you want, but only the six most recent scores will stay on record. Keep in mind that it's generally not advised to keep retaking the test. It costs quite a bit of money to do so; furthermore, simply redoing the same test over and over will not improve your score.
If you plan on retesting, do so in moderation and make sure you prepare yourself for the additional exam. Simply retaking the test without any extra preparation is a waste of your time and money!
Can I take the SAT test online?
While there is a digital version of the test available for certain testing locations, there is no way to take the test online at home. Instead, certain testing locations will have you take the digital version on devices that are provided for you.
Furthermore, it's unlikely that a fully online version will ever be available.
Realistically, you will probably never be able to take the SAT at home. It's simply too difficult for the Collegeboard to try and account for every way students might cheat with their own devices. Instead, having the digital tests remain in-house is the more realistic option that they've taken.
Are there any questions we missed? If so, please leave a comment below and we'll do our best to help you find the answer. Thanks for reading!
(If interested, you can get even more info about the SAT, ACT, and even the GMAT here.)