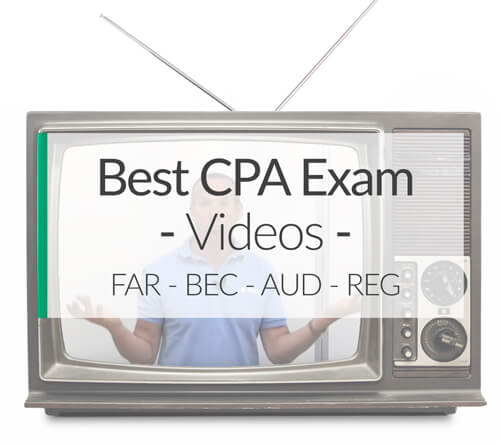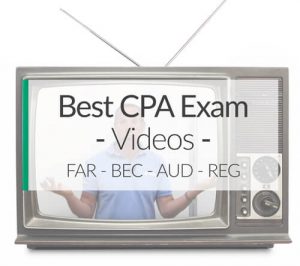 Almost all CPA exam review courses include video lectures in their study materials because they are really helpful. Video lectures were one of the most important study tools I used to pass the exam and I'm sure they will be important to your success with the exam as well. 但, how are you supposed to know which are the best CPA review course video lectures?
This is a great question. The answer is none of them are the best; they're all different. Most full-length CPA courses include great video lectures, so there isn't one set that can really be called the best. They are all different and work for people with different learning styles.
因此, let's look at each CPA review course's 视频讲座, talk about their pros and cons, and decide who should use them!
[convertkit form=1033965]
Top CPA Exam Prep Video Lectures Compared
---
UWorld Roger CPA Review Video Lectures
罗杰的注册会计师考试学习讲课风格是爆炸性的,充满活力. 他飞过的话题,并尝试与娱乐笑话和新的记忆技术观察家, 作为各种各样的个人顾问. 出奇, 他完成这一点没有任何补充学习技术, 通常站在白板前,写了笔记或说明在演示过程中. 然而, some candidates have complained that his handwriting can be a little unorganized and sloppy while others like this style because it's more personable. You decide.
FAR Exam Cost and Equity Method
优点
Includes 100+ hours of video
Lots of details and explanations
Lots of memorization techniques
Engaging and full of energy
缺点
Roger can talk too quickly
Roger's energy and jokes don't amuse some candidates
His handwriting can get sloppy and difficult to read
Who Should Use These?
The Roger CPA review course video lectures are good for candidates who are sick of dry, boring accounting lectures. 它是谁拥有幽默感,并希望有所受理并从事人最好的注册会计师考试资源.
Read Our Review of UWorld Roger CPA
---
Yeager CPA Review Video Lectures
耶格的讲课非常老派, 传统的会计讲座. 他们的视频CPA学习材料都充满了详细的信息,但也相当漫长. 耶格的团队会计专家和教育工作者的呈现在白板上和PowerPoint幻灯片的注册会计师考试信息. 最终,, 这是传达信息的有效途径, 但有时可能很无聊. 下面是一个例子.
2012 CPA Exam Review Demo - Yaeger CPA Review
优点
Includes 100 hours of video
与CPA问题演练的详细解释
慢节奏和易于理解
很好地融入教材
缺点
Who Should Choose This Course?
谁需要更多的信息和解释的候选人将与这些讲座做好. Yaeger goes through practice CPA exam questions in almost all the videos allowing candidates to see the thought process behind answering each multiple choice question correctly.
---
Gleim CPA Review Video Lectures
Gleim started offering video lectures several years ago with their full CPA prep course. These lectures are presented in front of a green screen similar to the CPAexcel videos. Gleim tends to use PowerPoint slides for their examples and draws on them with a virtual whiteboard. As with the other Gleim CPA materials, the videos discuss the topics in great detail. 下面是一个例子.
What is Audit Risk? How Do You Calculate Audit Risk?
优点
Includes 100 hours of video
Very detailed topics and explanations
Professional
缺点
Can be too detailed
Can be lengthy
Somewhat boring
Who Should Buy This Course?
Gleim is a great course for people who have been out of school for a long time and need detailed explanations of topics. It's also a decent cram course for international students. These lectures are very informative, but they can be rather dry and boring.
---
Here's the CPA Exam Course You Should Buy
记得, the lectures are only one part of the entire course. I don't think that they will make or break your decision, except in the case of Roger. If you don't like his lectures, you will not like his course. 除此以外, you should take a look at the other courses' features before you decide which one is right for you.
Read our CPA Exam Review Course Comparison