A Certified Public Accountant (CPA) is the most valuable credential for an accounting professional.
CPAs are held to a high standard professionally, and holding a CPA license is required for many senior accounting positions. CPAs manage large corporations, government entities, non-profits, and some CPAs become business owners.
There are a number of steps required to obtain a CPA license.
---
What Are The Requirements for a Certified Public Accountant?
If you're wondering how to become a Certified Public Accountant, there are actually a few different criteria, but essentially you need to meet with requirements of your state board of accountancy. This Way to CPA is a great website to learn about the CPA requirements.
If you're an international student, NASBA can help you obtain your CPA designation through the International CPA Examination program. Use the website to find a State Board that accepts international candidates from your country.
Generally speaking, you have to meet three types of requirements: education, years of experience, and an ethics component. You must also pass the CPA exam.
CPA education requirements
Most states require 150 hours of college credit to meet the education requirement. Colleges and universities now offer a 5-year program, so accounting students can earn a bachelor's and a master's degree in accounting.
Other CPAs earn a bachelor's degree and take additional credit hours later. Many states require a specific number of credit hours in accounting courses; state boards determine the specific education requirements.
In addition to your college degree, all states require CPAs to complete a certain number of continuing education hours each year. Before you take continuing professional education (CPE) courses, verify that the credit hours will count as toward your licensing requirements.
Work experience
Most states currently require two years of public accounting experience or a longer period of time working as an accountant in private industry. Specific experience requirements vary by state.
Ethics requirement
The AIPCA and state regulators are concerned about professional ethics. Hence, most states require CPA candidates to take an ethics exam to obtain a CPA license. Typically, the ethics exam is a take-home test that comes with a textbook and is taken online.
The test covers both national (AICPA) and state rules regarding professional conduct. Candidates are instructed to purchase and read a study book to prepare.
You don't have to take the ethics exam immediately after passing the CPA exam. Furthermore, most states require you to pass the ethics exam within a year of two of passing the CPA exam. In some states, passing the ethics exam will count toward your CPE requirement.
To sign up for the ethics exam, visit your state's CPA society website.
---
Taking the CPA Exam

The American Institute of Certified Public Accountants (AICPA) is responsible for updating, administering, and grading the Uniform CPA Examination.
Both U.S. and international candidates apply to a state board, pay fees, and receive a Notice to Schedule (NTS) when they are approved to take the exam. The AICPA CPA Candidate Bulletin walks you through the process of scheduling your test.
Most CPA candidates need at least 400 hours to study for the CPA exam, which breaks down to about 100 hours for each of the four tests.
When you pass the CPA exam and complete all of the requirements for you state board, you will be issued a license to practice public accounting. You can use your CPA certification to pursue a number of careers, since many accounting jobs require CPA licensure.
---
Jobs for Certified Public Accountants, and What CPAs Do
Companies rely on CPAs to complete the following tasks:
Financial statements

:

CPAs use source documents to post accounting entries, and to generate the financial statements. Stakeholders, including investors and creditors, need accurate financial records to make decisions.

Tax returns

:

Many CPAs provide tax preparation services, including income tax, sales and use tax, and payroll tax return work.

Attestation

:

When a CPA performs an audit, the accountant issues an opinion stating whether or not the financial statements are free of material misstatement. This work is defined as an attestation engagement.
Here are some specific career paths that you can take: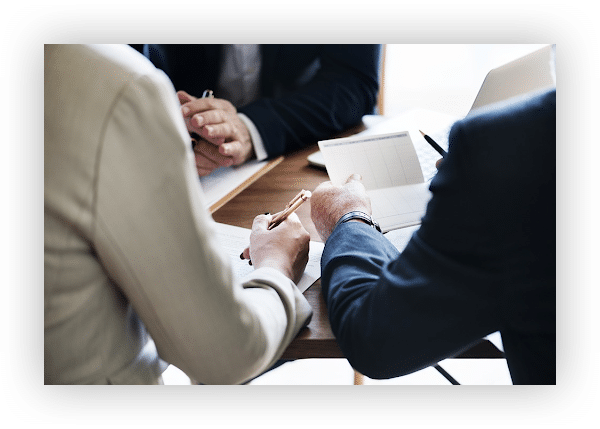 Public accounting auditor, large CPA firm
Audit departments in large accounting firms conduct audits of large international companies. 
Most companies have a December 31st year-end, so the busy season for an auditor is the first quarter of the year. During busy season, you'll spend a great deal of time at the client's location. 
Many auditors end up leaving their public accounting firms and working for clients and industry competitors.
Public accounting tax work, large CPA firm
Working in a public accounting tax department requires a tremendous number of work hours between January 1st and the spring tax filing deadlines for corporations and individuals. 
Remember— tax laws are constantly changing. Consequently, large tax departments require the staff to study tax law changes.
While auditors spend the busy season at client locations, tax staff members work most of their hours in the office. The work as a tax accountant requires a high level of focus and less of a need for people skills. 
As you move forward toward a management position, you'll spend more time with clients and help them with tax planning. Tax accountants often leave public accounting firms to work for clients or to start small tax practices.
Management consulting
Management consultants analyze business processes and make recommendations to improve performance. 
You may start your career in management consulting by performing research on a particular client problem, such as analyzing a production process or studying how one company division provides services to other departments.
Consultants may spend 100% of their time on the road, depending on the demands of the client. Management consultants need to be onsite in order to gain a clear understanding of a company's operations. 
Public accounting, small local practice
Working for a local accounting practice gives you the opportunity to work on both the company audit and tax return. 
Auditors that work on smaller clients also complete a variety of audit tasks as new accountants. You may audit cash, perform an inventory count, and work on the audit report language.
Some accountants prefer to start at small public accounting firms, because there are fewer levels of management and less bureaucracy. Just as with large firms, CPAs at small firms often leave public accounting to work for clients.
Private industry jobs
Some CPAs start their careers in private industry, while others move into industry after spending time in public accounting. 
Typically, private accounting jobs don't have the same busy season as public accounting firms. However, you will be busier when your firm's auditors are in the office and during each month-end close.
If you start as a staff accountant, you'll probably be involved in payroll processing, receivables, payables, and other day-to-day accounting work. You'll post closing entries and work with the trial balance to close the books at month end, and you'll work on generating the financial statements.
The Chief Financial Officer (CFO) of a business is typically a CPA.
Related fields
Finally, CPAs use their credentials to move into other business fields:
Financial analyst

:

Some CPAs earn the title of

Chartered Financial Analyst

(CFA).

Analysts help companies make decisions about raising capital (issuing common stock or debt), as well as capital budgeting analysis. These jobs have a heavy emphasis of math and statistics.

Treasury

:

Cash management is a critical task for every business, and large companies must forecast future cash needs. Firms also must consider the rate of return earned on available cash, and investment alternatives.

Forensic accounting

:

These CPAs investigate accounting records when fraud is suspected. A forensic audit requires far more work than a traditional audit.

Business valuation

:

You can earn a

Certified Valuation Analyst (CVA)

designation. Both investors and potential business sellers may use a valuation expert to compute an estimated value for a company. 

Business owner

:

Finally, many CPAs use their accounting, finance, and general business knowledge to start businesses.
CPAs also work in financial planning, information technology, and manage bookkeeping businesses.
Certified Public Accountant Salary
What's a typical salary for a certified public accountant? The answer to this question varies depending on what industry you're working in, your years of experience, and any supplementary education you've pursued. 
According to PayScale, the average CPA salary is just over $65,000 a year. Alternatively, GlassDoor lists a slightly higher average annual salary of $68,000. According to both of these sites, CPAs with the highest salaries typically work for one of the Big 4 accounting firms, such as PwC and Deloitte.
However, the real money can be found in some of the higher-up positions that become attainable with supplementary experience and education. For example, management consultants earn an average of $87,000 a year, and Chartered Financial Analysts earn $90,000 a year on average. These make for excellent goals for you to strive toward after earning your CPA credentials!
---
A Valuable Credential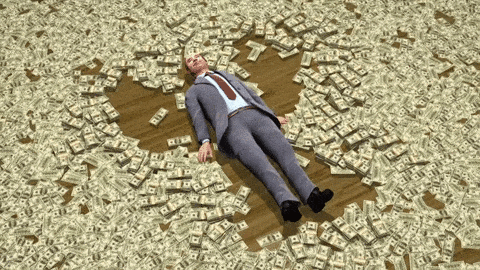 Earning your CPA designation allows you to pursue a number of career choices, and many successful executives start as CPAs. 
If you think that becoming a CPA is right for you, contact your state board of accountancy. Get help from a college or university to complete the courses and hours you need to take the exam. Talk with other CPAs and decide on where to start working as an accountant.
The rest is up to you. Good luck!