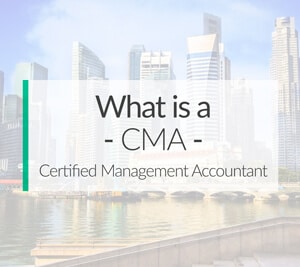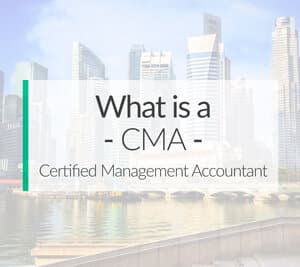 Cirtificati Management Sap (ćma) hè una dimarchja in cuntabili finanziarii è gestione strategica. Esiste, unlike lucca certificazioni cuntabili, Ćma hè una credential ricunnisciutu globally incù un sughjettu particulari nant'à i Finanzi striscia e cuntabili établissement. Di cunsiguenza, it may be useful to get a brief perspective of CMA before we dive into how it can enrich your career.
This professional certification is offered by the Institute of Management Accountants (IMA). Istitutu di Furmagliu Management Ragionieri (ICMA) hè un gruppu nella IMA chì volti certificazione ćma. Also, IMA hè headquartered in New Jersey è hà una purtata in più di 140 i paesi.
IMA hè stata a prumuzioni è avanzavanu CMA credential, criannu un benchmark glubale di mestieri établissement cuntabili di più 40 years through its rigorous certification examination. L'urganizazione, pricidentimenti canusciutu comu Associu Naziunali di Ragionieri, fu funnata guasi 100 anni fa in 1919 in Buffalo, NY. Subsequently, the name of the organization has undergone a couple of iterations and was changed to IMA in 1991 to emphasize the role played by accountants and financial professionals working inside organizations.
A Canzona di circà à una pochi di e descrizzioni impiegu ćma nsemi una lista di ciò chì CMAs sò capaci di fà in i so impiegati.
---
What is a Certified Management Accountant and What Do They Do?
---
Cosa hè l'una ćma Job Description?
u travagliu CMAs in cuntabili, corporate finance and strategy teams in an organization. CMAs analyze and parse data from multiple sources to inform performance improvement. cliccà, they not only crunch numbers for internal review and budget analysis, but also contribute to strategic business decisions by providing insights into the financial condition of the company.
Esiste, they coordinate with other performance managers to propose improvements regarding the financial strength of the company. Certified Management Accountants typically work as cost accountants, risk managers, budgeters, corporate accountants, FP&A managers, management accountants, financial strategists, and executive decision makers.
---
Cosa monarchia sò CMAs étrangères à Natali?
CMA are certified professionals qualified to areas of financial analysis and financial planning such as budgeting and forecasting, internal control, reporting, and professional ethics. induve, the typical United States CMA work experience can be broadly summarized as follows:
Identify opportunities for investment management
Act as a mentor and supervise lower level accountants
Prepare financial statement – income statements, balance sheets, and cash flow statements
Make presentations to senior management
Create strategies to improve and manage various internal and external risks
Arrange funding and financing options
Monitor and administer compliance
---
Induve Do CMAs Work?
balla, CMAs are needed in public or private organizations as well as in government agencies as cost accountants, managerial accountants, industrial accountants, private accountants or corporate accountants. Tuttavia, given the broad nature of their skills and expertise, CMAs sò in u mondu in una scelta larga di industri Siciliani.
balla, some of the most common industries to employ a certified management accountant include:
Manufacturing
istruzione
laccatura
Insurance è real estate
servizii medicina e salute
DESULO
Cumunicazzioni e servizi utilitati
custruzzione
Finance
Areas Impiegu è null
Ragionieri établissement cirtificati sò Titulariu locu a èssiri tanti pusizzioni differente in issi industri. Quì sò uni pochi di mistieri chì CMAs fà à traversu tutti l 'industria:
établissement Cost
établissement danza
Profitability analysis
Investment decisions
Internal controls
Financial reporting
Planning and budgeting
---
Why are CMAs needed?
Skills and knowledge gained while pursuing CMA certification enable the professional to connect accounting concepts to its practical applications in finance. Esiste, CMA certification hones skills in accounting and financial data analysis, which can be leveraged to improve performance and make strategic business decisions.
cliccà, CMAs are experts in cost management, budgeting, and efficiency. Di cunsiguenza, with enough years of experience under their belts, they make great COOs and controllers. This is because of their expert knowledge and ability to identify wasteful areas in company operations and correct them to make the company more efficient and profitable.
---
Perchè hè u ćma un Circulating dopu Credential?
Much like a Certified Public Accountant, CMA is a globally recognized certification. dunque, it opens up rich opportunities in management accounting and financial management across various industries. For a reasonably small investment of about $2,500 e 300 hours of study time for the CMA exam, the coveted CMA certification program offers a pathway to a six-figure salary and an edge over the market competition.
---
Should You Become a CMA?
infine, the job market of certified management accountants is always booming because they are sought after professionals. Di cunsiguenza, becoming a CMA will help you advance to executive levels in almost any company that wasn't available to you before.
Micca à sminticà, u vostru pisata vi pò cresce quasi drammaticamènti oltri. cunziddiratu, it's a no-brainer; you should go for it!