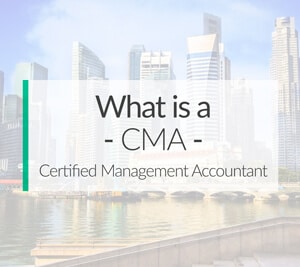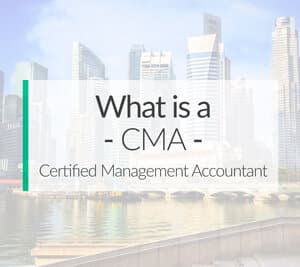 Certified Management računovođa (CMA) je certifikat u financijsko računovodstvo i strateški menadžment. osim toga, unlike druge računovodstvene certifikati, CMA je globalno prepoznat uvjerenje s posebnim naglaskom na korporativne financije i upravljanje računovodstvo. stoga, it may be useful to get a brief perspective of CMA before we dive into how it can enrich your career.
This professional certification is offered by the Institute of Management Accountants (IMA). Institut Certified Management računovođa (ICMA) je podjela unutar IMA koja dodjeljuje CMA certificiranja. Također, IMA je sa sjedištem u New Jersey i ima doseg na preko 140 zemlje.
IMA je promicanje i unapređenje CMA credential, stvaranje globalne standarde za upravljanje računovodstvene profesije za više 40 years through its rigorous certification examination. Organizacija, nekad poznat kao National Association of računovođa, osnovana je gotovo 100 godina u 1919 u Buffalo, NY. Subsequently, the name of the organization has undergone a couple of iterations and was changed to IMA in 1991 naglasiti ulogu računovođa i financijskih stručnjaka koji rade unutar organizacije.
Pogledajmo nekoliko ZTK posao opisa, zajedno s popisom ono što DKO su sposobni raditi u svojoj karijeri.
---
Što je Certified Management računovođa i što im je činiti?
---
Što je CMA-a Opis posla?
DKO rad u računovodstvu, korporativnih financija i strategije timovi u organizaciji. DKO analizirati i analizirati podatke iz više izvora obavijestiti poboljšanje performansi. Dodatno, they not only crunch numbers for internal review and budget analysis, but also contribute to strategic business decisions by providing insights into the financial condition of the company.
osim toga, they coordinate with other performance managers to propose improvements regarding the financial strength of the company. Certified Management računovođa obično rade kao trošak računovođe, upravljanje rizicima, budgeters, korporativnih računovođe, FP&A menadžeri, računovođe upravljanje, financijski stratezi, i izvršna odluka.
---
Što Dužnosti su DKO osposobljeni za obavljanje?
CMA su certificirani profesionalci osposobljeni iz područja financijske analize i financijsko planiranje, kao što su budžetiranje i predviđanje, unutarnja kontrola, izvještavanje, and professional ethics. Stoga, the typical United States CMA work experience can be broadly summarized as follows:
Prepoznajte mogućnosti za upravljanje investicijskim
Act as a mentor and supervise lower level accountants
Pripremite financijsko izvješće - dobiti i gubitka, bilance, and cash flow statements
Napravite prezentacije višeg menadžmenta
Stvaranje strategije za poboljšanje i upravljanje raznih internih i eksternih rizika
Rasporedi Financiranje opcije
Pratiti i upravljati sukladnosti
---
Gdje DKO Posao?
U srži, DKO su potrebne u javnim ili privatnim organizacijama, kao i na državne agencije kao trošak računovođe, menadžerske računovođe, industrijski računovođe, privatne računovođe ili korporativni računovođe. Međutim, given the broad nature of their skills and expertise, DKO su u potražnji u raznim industrijama.
U srži, some of the most common industries to employ a certified management accountant include:
Proizvodnja
obrazovne usluge
Rudarstvo
Osiguranje i nekretnine
Medicinske i zdravstvene usluge
Promet
Komunikacije i komunalne usluge
izgradnja
Financije
Područja za zapošljavanje i prilike
Certificirani računovođa upravljanje jedinstveno kvalificirani da ispunite različite pozicije u tim industrijama. Evo nekoliko radnih mjesta koja DKO obavljati preko svake industrije:
upravljanje troškovima
upravljanje učinkom
analiza profitabilnosti
investicijske odluke
interne kontrole
Financijsko izvješćivanje
Planiranje i budžetiranje
---
Why are CMAs needed?
Skills and knowledge gained while pursuing CMA certification enable the professional to connect accounting concepts to its practical applications in finance. osim toga, CMA certifikat izvrsno odgovara vještine u računovodstvu i financijskih podataka analiza, koji može utjecati na poboljšanje performansi i donošenje strateških poslovnih odluka.
Dodatno, DKO su stručnjaci u upravljanju troškovima, proračuna, i učinkovitost. stoga, with enough years of experience under their belts, they make great COOs and controllers. This is because of their expert knowledge and ability to identify wasteful areas in company operations and correct them to make the company more efficient and profitable.
---
Zašto je CMA tražio nakon akreditivu?
Much like a Certified Public Accountant, CMA je globalno priznata potvrda. Stoga, it opens up rich opportunities in management accounting and financial management across various industries. Za razumno malu investiciju od oko $2,500 i 300 hours of study time for the CMA exam, željeti Program certifikacije CMA nudi put do šest figura plaće i prednost nad tržišnog natjecanja.
---
Should You Become a CMA?
na kraju, the job market of certified management accountants is always booming because they are sought after professionals. stoga, becoming a CMA will help you advance to executive levels in almost any company that wasn't available to you before.
Ne spominjati, Vaša plaća će se povećati dramatično kao dobro. Basically, it's a no-brainer; trebali ići za to!