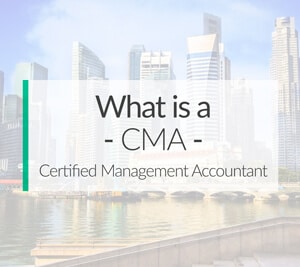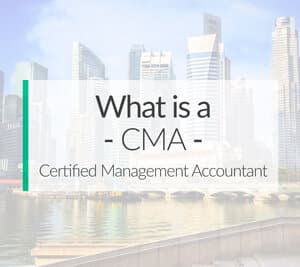 Kalata Management yowerengera (CMA) ndi satifiketi mlandu chuma ndi kayendetsedwe njira. Komanso, unlike certifications ena mlandu, CMA ndi nyota lonse anazindikira ndi cholinga chapadera pa zachuma m'makampani ndi kasamalidwe mlandu. Choncho, it may be useful to get a brief perspective of CMA before we dive into how it can enrich your career.
This professional certification is offered by the Institute of Management Accountants (IMA). Institute of Wotsimikizika Management zachuma (ICMA) ndi linagaŵikana IMA amene mphoto CMA chitsimikizo. komanso, IMA ndi liku- lu ku New Jersey ndipo ali ndi kuchitiridwa zoposa 140 m'mayiko.
IMA wakhala kulimbikitsa n'kuyamba CMA credential, kupanga miyeso yolinganizira padziko lonse kudzinenera kasamalidwe mlandu pa 40 years through its rigorous certification examination. Gululi, poyamba ankatchedwa Association National a zachuma, anakhazikitsidwa pafupifupi 100 zapitazo 1919 mu Buffalo, NY. Subsequently, the name of the organization has undergone a couple of iterations and was changed to IMA in 1991 to emphasize the role played by accountants and financial professionals working inside organizations.
Tiyeni tione CMA mafotokozedwe ochepa ntchito pamodzi ndi mndandanda wa zomwe CMAs akhoza kuchita utumiki wawo.
---
What is a Certified Management Accountant and What Do They Do?
---
Kodi ndi CMA Yobu Kufotokozera?
CMAs ntchito akawunti, zachuma ndi njira makampani magulu mu bungwe. CMAs kumaonetsetsa kuwerenga deta ku magwero angapo kudziŵitsa kusintha ntchito. Komanso, they not only crunch numbers for internal review and budget analysis, but also contribute to strategic business decisions by providing insights into the financial condition of the company.
Komanso, they coordinate with other performance managers to propose improvements regarding the financial strength of the company. Kalata Management zachuma amangoona ntchito monga ndalama zachuma, Mabwana chiopsezo, budgeters, zachuma m'makampani, FP&Mabwana A, zachuma kasamalidwe, strategists ndalama, angachite wamkulu.
---
Kodi Ntchito ndi CMAs kugwira?
akatswiri CMA ndi mbiri yabwino oyenerera m'madera a kuwunika chuma ndi mapulani ndalama monga Bajeti ndi kulosera, ulamuliro mkati, reporting, and professional ethics. Motero, the typical United States CMA work experience can be broadly summarized as follows:
Kupeza mwayi kasamalidwe ndalama
Act as a mentor and supervise lower level accountants
Konzani mawu ndalama - mawu ndalama, balance sheets, and cash flow statements
Pangani ulaliki kwa eni okalamba
Pangani njira kusintha ndi kukonza zosiyanasiyana mavuto mkati ndi kunja
Konzani ndalama ndi ndalama options
Liyang'anire ndi kupereka kugwilizana
---
Kodi CMAs Ntchito?
kwenikweni, CMAs zofunika mu mabungwe, pagulu kapena mwachinsinsi komanso mabungwe monga mtengo zachuma, zachuma bwana, zachuma mafakitale, zachuma payekha kapena zachuma m'makampani. Komabe, given the broad nature of their skills and expertise, CMAs ndi mu ankafuna zosiyanasiyana za mafakitale.
kwenikweni, some of the most common industries to employ a certified management accountant include:
opanga
ntchito yophunzitsa
migodi
Insurance ndi malo
chithandizo ndi thanzi
Transportations
Kulumikizana ndi ntchito zofunikira
yomanga
Finance
Madera ntchito ndi Mwayi
Wogulitsa zachuma kasamalidwe ndi wodziŵa kudzaza maudindo ambiri osiyana m'mafakitale izi. Nawa ntchito ochepa kuti CMAs kuchita tsidya lirilonse makampani:
kasamalidwe mtengo
kasamalidwe Magwiridwe
kusanthula Profitability
zosankha Investment
amazilamulira Internal
malipoti azachuma
Planning ndi Bajeti
---
Why are CMAs needed?
Skills and knowledge gained while pursuing CMA certification enable the professional to connect accounting concepts to its practical applications in finance. Komanso, CMA chitsimikizo hones luso mlandu ndi deta ndalama kusanthula, sipangakhalenso leveraged kusintha ntchito ndi kusankha ntchito njira.
Komanso, CMAs akatswiri anira ndalama, Bajeti, ndi dzuwa. Choncho, with enough years of experience under their belts, they make great COOs and controllers. This is because of their expert knowledge and ability to identify wasteful areas in company operations and correct them to make the company more efficient and profitable.
---
N'chifukwa chiyani CMA ndi Ankafuna pambuyo nyota?
Much like a Certified Public Accountant, CMA ndi chitsimikizo lonse anazindikira. Choncho, it opens up rich opportunities in management accounting and financial management across various industries. Pakuti ndalama chake ka za $2,500 ndi 300 hours of study time for the CMA exam, the coveted CMA certification program offers a pathway to a six-figure salary and an edge over the market competition.
---
Should You Become a CMA?
Potsilizira pake, the job market of certified management accountants is always booming because they are sought after professionals. Choncho, becoming a CMA will help you advance to executive levels in almost any company that wasn't available to you before.
Osanenapo, malipiro anu udzakhala wautali ndithu kwambiri komanso. kwenikweni, it's a no-brainer; you should go for it!