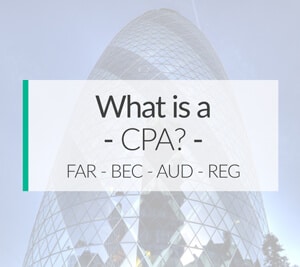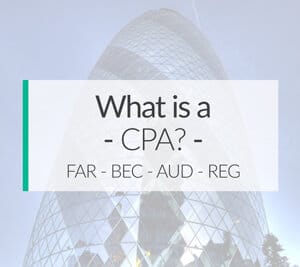 Un CPA, or certified public accountant, is an accounting professional who has passed the CPA exam. Adicionalmente, se han cumplido todos los requisitos de educación y experiencia de trabajo del estado para convertirse en un CPA con licencia. Estas normas son las establecidas por la junta estatal de la contabilidad en el estado en el que él o ella aplica.
sin embargo, no hay ninguna licencia nacional o universal CPA. Todas 50 estados de Estados Unidos y otros cinco jurisdicciones de concesión de licencias actúan de forma independiente el uno del otro. además, todas estas jurisdicciones requieren diferentes requisitos para obtener la licencia. Esencialmente, each state board issues its own license based on the current rules and requirements in that state.
In this way, a CPA license is much like an attorney's license. Certified public accountants are typically only licensed in one state, but they can become licensed in additional states based on the reciprocity laws.
The CPA designation is the most sought after and used credential in the world of accounting and for good reason. This credential gives you the experience, expertise, knowledge, and opportunity to do many things in your career that a non-certified accountant wouldn't be able to do.
Por lo tanto, let's take a look at some CPA job descriptions and a list of what CPAs are capable of doing!
Ver los cursos de alta CPA Review
View All
[convertkit form=1033965]
What is a Certified Public Accountant and What Does a CPA Do?
Certified Public Accountants have many different career paths and options available to them. That's why this certificate is so popular. sin embargo, the main two career paths include public accounting and industry accounting.
Let's look at both:
¿Qué hace un CPA hacer en una Firma de Contadores Públicos?
Hay una variedad de diferentes puestos de trabajo que lleva a cabo un CPA en una firma de CPA en la industria de la contabilidad pública. Aquí están algunos.
Auditoría y revisión
Una de las principales tareas de un contador público certificado realiza en la contabilidad pública es estados financieros del cliente de auditoría y emitir una opinión de los estados. Básicamente, el auditor es reconocido como un tercero imparcial que revisa y evalúa los estados financieros preparados por la administración. Sobre la base de la auditoría, Este le da una opinión de los estados financieros que dan a conocer si se ha encontrado ningún errores materiales.
Por último, todas las empresas públicas son requeridos por la SEC para tener una sociedad de auditoría CPA sus estados financieros antes de su emisión a los accionistas y al público.
Preparación y Servicios de Impuestos
Una de las carreras más populares y conocidos para un CPA es en la industria de preparación de impuestos. This includes preparing all different types of client tax forms from property taxes to income taxes. Esto también incluye el asesoramiento a clientes sobre las tácticas y estrategias de cómo estructurar sus asuntos para reducir al mínimo las cargas fiscales.
Servicios de consultoría
CPAs están involucrados en muchos tipos diferentes de servicios de consultoría para ayudar a sus clientes a identificar problemas de negocio y gestionar sus operaciones de manera más eficaz. Algunas consultas incluyen la evaluación de los controles internos y la identificación de posibles mejoras operativas.
Servicios de contabilidad forense
Con demasiada frecuencia los empleados o dueños de malversar dinero de la compañía. Most of the time embezzlement schemes aren't caught until some time after the initial event. It could take months or even years to uncover a complicated embezzlement scheme.
CPAs are often hired to dig through financial records, identify if money was stolen, and report all fraudulent activities that were uncovered.
Financial Planning and Business Valuation
CPAs are often engaged to advise clients when the best time to sell a business is and how to transfer it to another person.
During the evaluation process and planning stages, they also inform their clients of the tax ramifications of selling or transferring a business. This is common in estate and succession planning.
Litigation Services
Although CPAs are not licensed to practice law, they are often used by attorneys to find and prove evidence as an expert witness in the courtroom. This is common in divorce proceedings, bankruptcies, and business mergers/acquisitions/splits.
---
Get Discounts On CPA Review Courses!
---
What Does a CPA Do in Industry Accounting?
There are several different jobs that CPAs perform outside of the scope of public accounting. Here are a few of them.
Company Management
CPAs make great managers because they understand finance, operations, and how to improve profitability.
Company Executives
Along the same lines, CPAs make great CEOs, CFOs, and COOs because they understand the inner workings of a company. It's not uncommon for a company to hire a certified public accountant as the CFO or COO.
Non-Profit Organizations
Just like for-profit companies, non-profit organizations need leadership and financial managers who can give advice and guide the organization on how to use its funds the best way.
CPAs are often appointed to the board of non-profits and help manage the day-to-day operations.
Government
The government employs CPAs for a variety of different jobs. The IRS, FBI, military, and Congress itself uses CPAs in different capacities. There are a ton of different opportunities for accountants at every level of government from local to federal.
Education
Most accounting professors at major universities are certified. Although this isn't a requirement, it is important seeing as they will be telling students to go become a CPA.
---
What Can a CPA Do that an Accountant Can't Do?
There are a bunch of different things that CPAs are legally allowed to do that a non-certified accountant is unable to do. Here are a few examples.
Auditing
Non-certified accountants are not allowed to audit public companies, issue audit reports or opinion letters, or review public company financial statements for the SEC. The SEC only allows a CPA firm to perform these services.
Taxation Services
The IRS gives certified public accountants special privileges that non-certified accountants don't get. A CPA is allowed to sign a clients' tax return as a paid preparer and represent the client in front of the IRS. These privileges are also awarded to enrolled agents and attorneys.
---
Will You Become a CPA?
There are so many career options and opportunities available for certified public accountants that it's crazy to not become one. If you are an accountant or are going into accounting, I would strongly recommend becoming certified. You won't regret it.