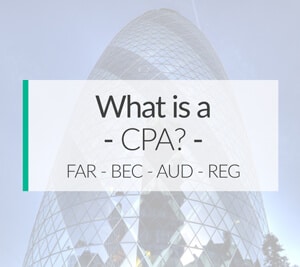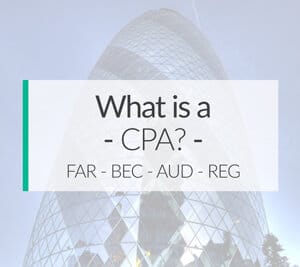 A CPA, or certified public accountant, is an accounting professional who has passed the CPA eksamen. Dêrneist, se hawwe foldien hiele steat ûnderwiis en wurkûnderfining easken te wurden in fergunning CPA. Dy noarmen binne dy't tsjocht troch de steat bestjoer fan accountancy yn de steat wêryn hy of sy tapast.
lykwols, der is gjin lanlike of universele CPA lisinsje. Alle 50 Amerikaanske steaten en in ekstra fiif fergunningferliening rjochtsgebieten hannelje ûnôfhinklik fan inoar. furthermore, al dizze jurisdiksjes fereaskje ferskillende kwalifikaasjes foar licensure. Yn wêzen, elke steat board bringe it eigen lisinsje basearre op de hjoeddeiske regels en easken yn dy steat.
Op dy wize, in CPA lisinsje is folle as in abbekaat syn lisinsje. Sertifisearre publike accountants wurde meastal allinnich lisinsje yn ien steat, mar hja kinne wurde Lisinsearre yn ekstra steaten basearre op de wjersidigens wetten.
De CPA oantsjutting is de meast socht nei en brûkt credential yn 'e wrâld fan de boekhâlding en foar goede reden. Dit credential jout jo de ûnderfining, ekspertize, kennis, and opportunity to do many things in your career that a non-certified accountant wouldn't be able to do.
Dêrom, let's take a look at some CPA job descriptions and a list of what CPAs are capable of doing!
Sjoch de Top CPA Review Kursussen
View All
[convertkit form=1033965]
What is a Certified Public Accountant and What Does a CPA Do?
Certified Public Accountants have many different career paths and options available to them. That's why this certificate is so popular. lykwols, the main two career paths include public accounting and industry accounting.
Let's look at both:
Wat docht in CPA Doch yn in iepenbiere akkountantskantoar?
Der binne in ferskaat oan ferskillende banen dat in CPA fiert op in CPA fêst yn de publike ferantwurding yndustry. Hjir binne in pear.
Auditing en Review
Ien fan de wichtichste banen in sertifisearre iepenbiere accountant docht yn it iepenbier boekhâlding is auditing client jierrekken en it útjaan fan in advys fan de útspraken. yn prinsipe, de registeraccountant wurdt erkend as in Unbiased tredde partij dy't reviews en beoardielet de finansjele útspraken taret troch behear. Op grûn fan de rekkenkeamer, de CPA jout in advys fan de finansjele ferklearrings disclosing oft alle materiaal misstatements waarden fûn.
úteinlik, alle iepenbiere bedriuwen binne ferplichte troch de SEC te hawwen in CPA stevige audit harren finansjele útspraken foardat se wurde útjûn oan oandielhâlders en it publyk.
Tax tarieding en Services
Ien fan de populêrste en bekende karriêre paden foar in CPA is yn 'e belesting tarieding yndustry. This includes preparing all different types of client tax forms from property taxes to income taxes. Dat ek befettet advisearring klanten op taktyk en strategyen fan hoe't te strukturearjen harren saken foar minimalisearje belesting lêsten.
Consulting Services
CPAs binne dwaande yn in protte ferskillende soarten advisearring tsjinsten te helpen harren klanten identifisearje saaklike problemen en rinne harren bedriuwsfiering mear effektyf. Guon oerlis ûnder oaren de beoardieling fan ynterne bestjoering en it sinjalearjen mooglik operasjonele ferbetterings.
Forinsysk Rekenschap Services
Fier te faak meiwurkers of eigners embezzle jild út it bedriuw. It grutste part fan de tiid embezzlement regelings binne net fongen oant in skoft nei it earste evenemint. It koe nimme moannen of sels jierren te uncover in yngewikkeld embezzlement skema.
CPAs wurde faak ynhierd om te graven troch finansjele records, identifisearje as jild waard stellen, en rapportearje alle frauduleuze aktiviteiten dy't bleatlein.
Finansjele Planning en Business waard
CPAs wurde faak ferloofd te advisearjen kliïnten doe't de bêste tiid te ferkeapjen in bedriuw is en hoe om te oerdrage it nei in oare persoan.
Yn de evaluaasje proses en planning poadia, se ek ynformearje harren kliïnten fan 'e belesting fertakkingen fan it ferkeapjen of it oerbringen fan in bedriuw. Dit is gewoan in lângoed en opfolging planning.
prosedearjen Services
Alhoewol't CPAs binne gjin lisinsje oan de praktyk wet, se wurde faak brûkt troch attorneys te finen en bewize oanwizings as saakkundige tsjûgenis yn 'e rjochtseal. Dit is gewoan in skieding prosedueres, falliseminten, en saaklike fúzjes / oanwinsten / splits.
---
Get Discounts On CPA Review Courses!
---
Wat docht in CPA Do yn Industry Accounting?
There are several different jobs that CPAs perform outside of the scope of public accounting. Here are a few of them.
Company Management
CPAs make great managers because they understand finance, operations, and how to improve profitability.
Company Executives
Along the same lines, CPAs make great CEOs, CFOs, and COOs because they understand the inner workings of a company. It's not uncommon for a company to hire a certified public accountant as the CFO or COO.
Non-Profit Organizations
Just like for-profit companies, non-profit organisaasjes moatte liederskip en finansjele managers dy't kin jaan advys en begeliede de organisaasje op hoe te brûken syn fûnsen de bêste manier.
CPAs wurde faak beneamd oan it bestjoer fan de net-winst en helpe beheare de dei-to-day operaasjes.
Regear
It regear telt CPAs foar in ferskaat oan ferskillende banen. The IRS, FBI, militêr, en Congress sels brûkt CPAs yn ferskillende kapasiteiten. Der binne in ton fan de ferskate mooglikheden foar accountants op alle nivo fan it regear fan lokale nei federale.
Oplieding
Most accounting professors at major universities are certified. Although this isn't a requirement, it is important seeing as they will be telling students to go become a CPA.
---
What Can a CPA Do that an Accountant Can't Do?
There are a bunch of different things that CPAs are legally allowed to do that a non-certified accountant is unable to do. Here are a few examples.
Auditing
Non-certified accountants are not allowed to audit public companies, issue audit reports or opinion letters, or review public company financial statements for the SEC. The SEC only allows a CPA firm to perform these services.
Taxation Services
The IRS gives certified public accountants special privileges that non-certified accountants don't get. A CPA is allowed to sign a clients' tax return as a paid preparer and represent the client in front of the IRS. These privileges are also awarded to enrolled agents and attorneys.
---
Will You Become a CPA?
There are so many career options and opportunities available for certified public accountants that it's crazy to not become one. If you are an accountant or are going into accounting, I would strongly recommend becoming certified. Jo sille net spijt.