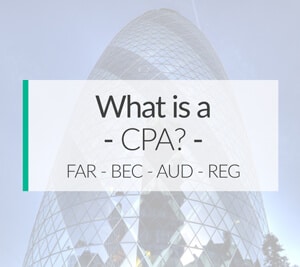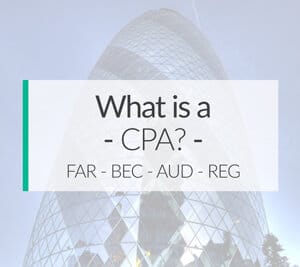 A CPA, or certified public accountant, is an accounting professional who has passed the exame CPA. Adicionalmente, they have fulfilled all the state education and work experience requirements to become a licensed CPA. These standards are those set forth by the state board of accountancy in the state in which he or she applied.
con todo, there is no national or universal CPA license. All 50 US states and an additional five licensing jurisdictions act independently of one another. ademais, all these jurisdictions require different qualifications for licensure. esencialmente, each state board issues its own license based on the current rules and requirements in that state.
Deste xeito, a licenza CPA is much like an attorney's license. contadores públicos son normalmente só licenciado en un estado, pero poden chegar a ser licenciado en Estados adicionais con base nas leis de reciprocidade.
A designación CPA é o máis demandado e utilizado credencial no mundo da contabilidade e por unha boa razón. Esa credencial dálle a experiencia, pericia, coñecemento, e oportunidade de facer moitas cousas na súa carreira que un contador non certificada non sería capaz de facer.
polo tanto, let's take a look at some CPA job descriptions and a list of what CPAs are capable of doing!
Vexa os cursos superiores CPA Review
View All
[convertkit form=1033965]
What is a Certified Public Accountant and What Does a CPA Do?
Certified Public Accountants have many different career paths and options available to them. That's why this certificate is so popular. con todo, the main two career paths include public accounting and industry accounting.
Let's look at both:
What Does a CPA Do in a Public Accounting Firm?
Hai unha variedade de traballos diferentes que unha CPA executa nunha empresa CPA na industria de contabilidade pública. Aquí están algúns.
Auditoría e Revisión
Un dos principais traballos dun contador público certificado realiza en contabilidade pública e demostracións financeiras do cliente de auditoría e emisión de parecer das demostracións. basicamente, o auditor é recoñecido como un terceiro independente que analiza e valora as mostra financeiras preparadas pola administración. Con base na auditoría, o CPA dá unha opinión sobre as mostra financeiras divulgando se calquera distorsións materialmente relevantes foron atopados.
en definitiva, todas as empresas públicas son esixidos pola SEC ter unha empresa de auditoría CPA súas mostra financeiras antes de seren emitidas para accionistas e ao público.
Preparación e Imposto sobre Servizos
Unha das carreiras máis populares e ben coñecidos para un CPA e na industria de preparación do imposto. This includes preparing all different types of client tax forms from property taxes to income taxes. Isto tamén inclúe aconsellar os clientes sobre tácticas e estratexias de como estruturar os seus asuntos para minimizar a carga fiscal.
Servizos de consultoría
CPAs están implicados en moitos tipos diferentes de servizos de consultoría para axudar os seus clientes a identificar problemas de negocio e realizar as súas tarefas de forma máis eficaz. Algunhas consultas inclúen a avaliación de controis internos e identificación de posibles melloras operativas.
Servizos de contabilidade forense
Moi frecuentemente empregados ou propietarios desviar diñeiro da empresa. Most of the time embezzlement schemes aren't caught until some time after the initial event. It could take months or even years to uncover a complicated embezzlement scheme.
CPAs are often hired to dig through financial records, identify if money was stolen, and report all fraudulent activities that were uncovered.
Financial Planning and Business Valuation
CPAs are often engaged to advise clients when the best time to sell a business is and how to transfer it to another person.
Durante as etapas do proceso de avaliación e planificación, Eles informar os seus clientes das ramificacións fiscais de venda ou transferencia dun negocio. Isto é común na planificación da propiedade e sucesión.
Servizos de contencioso
Aínda CPAs non está licenciado para practicar a lei, son moitas veces utilizados polos avogados para atopar e probar evidencias como experto no tribunal. Isto é común en proceso de divorcio, falecidos, e fusións empresariais / adquisicións / splits.
---
Get Discounts On CPA Review Courses!
---
O que fai un CPA Do na Industria Contabilidade?
There are several different jobs that CPAs perform outside of the scope of public accounting. Here are a few of them.
Company Management
CPAs make great managers because they understand finance, operations, and how to improve profitability.
Company Executives
Along the same lines, CPAs make great CEOs, CFOs, and COOs because they understand the inner workings of a company. It's not uncommon for a company to hire a certified public accountant as the CFO or COO.
Non-Profit Organizations
Just like for-profit companies, organizacións sen ánimo de lucro precisan de liderado e xestores financeiros que poden dar consellos e orientar a organización sobre a forma de utilizar os seus fondos a mellor forma.
CPAs son moitas veces nomeado para o Consello de organizacións sen ánimo de lucro e axudar a xestionar as operacións do día a día.
goberno
O goberno emprega CPAs para unha variedade de diferentes traballos. Seus, FBI, militar, eo propio Congreso usa CPAs en diferentes capacidades. Hai unha tonelada de diferentes oportunidades para contable en cada nivel de goberno, do lugar ao Federal.
educación
Most accounting professors at major universities are certified. Although this isn't a requirement, it is important seeing as they will be telling students to go become a CPA.
---
What Can a CPA Do that an Accountant Can't Do?
There are a bunch of different things that CPAs are legally allowed to do that a non-certified accountant is unable to do. Here are a few examples.
Auditing
Non-certified accountants are not allowed to audit public companies, issue audit reports or opinion letters, or review public company financial statements for the SEC. The SEC only allows a CPA firm to perform these services.
Taxation Services
The IRS gives certified public accountants special privileges that non-certified accountants don't get. A CPA is allowed to sign a clients' tax return as a paid preparer and represent the client in front of the IRS. These privileges are also awarded to enrolled agents and attorneys.
---
Will You Become a CPA?
There are so many career options and opportunities available for certified public accountants that it's crazy to not become one. If you are an accountant or are going into accounting, I would strongly recommend becoming certified. You won't regret it.