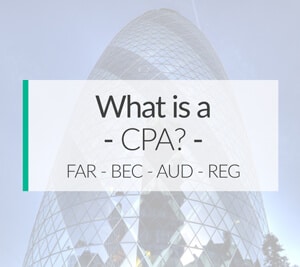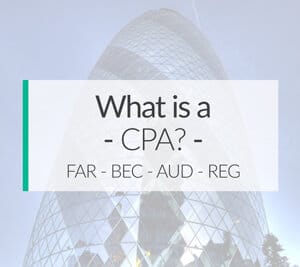 A CPA, or certified public accountant, is an accounting professional who has passed the esame CPA. Inoltre, aver soddisfatto tutti i requisiti di formazione e stage di stato per diventare un licenza CPA. Questi standard sono quelli stabiliti dal consiglio di stato della contabilità nello stato in cui egli applica.
però, non v'è alcuna licenza nazionale o universale CPA. Tutti 50 Stati Uniti e altri cinque giurisdizioni licenze agiscono indipendentemente l'uno dall'altro. inoltre, tutte queste giurisdizioni richiedono diverse qualifiche per il rilascio di autorizzazioni. Essenzialmente, each state board issues its own license based on the current rules and requirements in that state.
In questo modo, a licenza CPA is much like an attorney's license. Certified public accountants are typically only licensed in one state, but they can become licensed in additional states based on the reciprocity laws.
The CPA designation is the most sought after and used credential in the world of accounting and for good reason. This credential gives you the experience, expertise, knowledge, and opportunity to do many things in your career that a non-certified accountant wouldn't be able to do.
Perciò, let's take a look at some CPA job descriptions and a list of what CPAs are capable of doing!
[convertkit form=1033965]
What is a Certified Public Accountant and What Does a CPA Do?
Certified Public Accountants have many different career paths and options available to them. That's why this certificate is so popular. però, the main two career paths include public accounting and industry accounting.
Let's look at both:
Che cosa fa un CPA fare in una società di pubbliche Accounting?
Ci sono una varietà di diversi posti di lavoro che un CPA esibisce in una ditta di CPA nel settore contabilità pubblica. Qui ci sono alcuni.
Revisione e Review
Uno dei principali posti di lavoro commercialista svolge nella contabilità pubblica è bilanci client di revisione e rilascio di un parere delle dichiarazioni. Fondamentalmente, il revisore è riconosciuto come un terzo imparziale che rivede e valuta bilancio redatto dalla direzione. Sulla base della revisione contabile, CPA dà un parere del bilancio idonei a rivelare se eventuali errori significativi sono stati trovati.
In definitiva, tutte le imprese pubbliche siano tenute dalla SEC per avere una verifica ditta CPA propri bilanci prima di essere rilasciati agli azionisti e al pubblico.
Preparazione e servizi fiscali
Uno dei percorsi di carriera più popolari e conosciuti per un CPA è nel settore della preparazione di imposta. This includes preparing all different types of client tax forms from property taxes to income taxes. Questo include anche consulenza ai clienti su tattiche e strategie su come strutturare i loro affari per ridurre al minimo gli oneri fiscali.
Servizi di consulenza
CPA sono impegnati in molti diversi tipi di servizi di consulenza per aiutare i loro clienti a identificare problemi di business e gestire le loro operazioni in modo più efficace. Alcune consultazioni comprendono la valutazione controlli interni ed individuare eventuali miglioramenti operativi.
Servizi di contabilità Forensic
Troppo spesso i dipendenti o proprietari sottraggono denaro da parte della società. Most of the time embezzlement schemes aren't caught until some time after the initial event. It could take months or even years to uncover a complicated embezzlement scheme.
CPAs are often hired to dig through financial records, identify if money was stolen, and report all fraudulent activities that were uncovered.
Financial Planning and Business Valuation
CPAs are often engaged to advise clients when the best time to sell a business is and how to transfer it to another person.
During the evaluation process and planning stages, they also inform their clients of the tax ramifications of selling or transferring a business. This is common in estate and succession planning.
Litigation Services
Although CPAs are not licensed to practice law, they are often used by attorneys to find and prove evidence as an expert witness in the courtroom. This is common in divorce proceedings, bankruptcies, and business mergers/acquisitions/splits.
---
Get Discounts On CPA Review Courses!
---
What Does a CPA Do in Industry Accounting?
There are several different jobs that CPAs perform outside of the scope of public accounting. Here are a few of them.
Company Management
CPAs make great managers because they understand finance, operations, and how to improve profitability.
Company Executives
Along the same lines, CPAs make great CEOs, CFOs, and COOs because they understand the inner workings of a company. It's not uncommon for a company to hire a certified public accountant as the CFO or COO.
Non-Profit Organizations
Just like for-profit companies, organizzazioni non-profit hanno bisogno di leadership e gestori finanziari che possono dare consigli e guidare l'organizzazione su come utilizzare i suoi fondi il modo migliore.
CPA sono spesso nominati al consiglio delle organizzazioni non profit e aiutare a gestire le operazioni giorno per giorno.
Governo
Il governo si avvale di CPA per una varietà di diversi posti di lavoro. Il loro, FBI, militare, e Congresso stesso utilizza CPA in diverse capacità. Ci sono un sacco di diverse opportunità per i ragionieri ad ogni livello di governo, da quello locale a federale.
Formazione scolastica
Most accounting professors at major universities are certified. Although this isn't a requirement, it is important seeing as they will be telling students to go become a CPA.
---
What Can a CPA Do that an Accountant Can't Do?
There are a bunch of different things that CPAs are legally allowed to do that a non-certified accountant is unable to do. Here are a few examples.
Auditing
Non-certified accountants are not allowed to audit public companies, issue audit reports or opinion letters, or review public company financial statements for the SEC. The SEC only allows a CPA firm to perform these services.
Taxation Services
The IRS gives certified public accountants special privileges that non-certified accountants don't get. A CPA is allowed to sign a clients' tax return as a paid preparer and represent the client in front of the IRS. These privileges are also awarded to enrolled agents and attorneys.
---
Will You Become a CPA?
There are so many career options and opportunities available for certified public accountants that it's crazy to not become one. If you are an accountant or are going into accounting, I would strongly recommend becoming certified. You won't regret it.