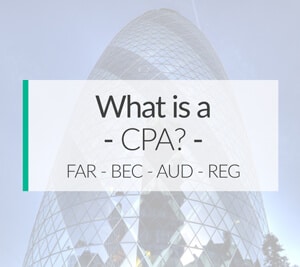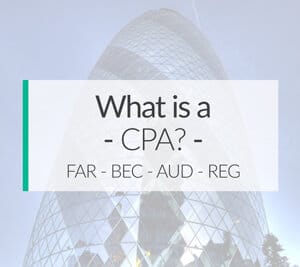 A CPA, or certified public accountant, is an accounting professional who has passed the exam CPA. Ji bilî, ew hemû perwerde û tecrubeya kar daxwazên dewletê cih kirin da ku bibe CPA Behadîn. Ev standard bi kesên ku ji aliyê lijneya dewletê yên accountancy set di nava dewletê de ku ew an jî wê serî.
Lebê, e no license CPA neteweyî an navneteweyî pêk. Gişt 50 dewletên Amerîka û wekî din pênc rayeyęn peymanê hev serbixwe tevbigerin. Ji bilî vê, van hemû rayeyên pêwîst dîplomeyê cuda ji bo licensure. Di rastiyê de, each state board issues its own license based on the current rules and requirements in that state.
Bi vî awayî, a license CPA is much like an attorney's license. Certified public accountants are typically only licensed in one state, but they can become licensed in additional states based on the reciprocity laws.
The CPA designation is the most sought after and used credential in the world of accounting and for good reason. This credential gives you the experience, expertise, knowledge, and opportunity to do many things in your career that a non-certified accountant wouldn't be able to do.
Ji ber vê yekê, let's take a look at some CPA job descriptions and a list of what CPAs are capable of doing!
Binêre li Kursên Top CPA Review
View All
[convertkit form=1033965]
What is a Certified Public Accountant and What Does a CPA Do?
Certified Public Accountants have many different career paths and options available to them. That's why this certificate is so popular. Lebê, the main two career paths include public accounting and industry accounting.
Let's look at both:
What Does a CPA Do in a Public Accounting Firm?
There are a variety of different jobs that a CPA performs at a CPA firm in the public accounting industry. Here are a few.
Auditing and Review
One of the main jobs a certified public accountant performs in public accounting is auditing client financial statements and issuing an opinion of the statements. Bingehî, the auditor is recognized as an unbiased third party who reviews and evaluates the financial statements prepared by management. Based on the audit, the CPA gives an opinion of the financial statements disclosing whether any material misstatements were found.
Di dawiyê de, all public companies are required by the SEC to have a CPA firm audit their financial statements before they are issued to shareholders and the public.
Tax Preparation and Services
One of the most popular and well-known career paths for a CPA is in the tax preparation industry. This includes preparing all different types of client tax forms from property taxes to income taxes. Ev jî di nav de li rexmî mişterîyên li ser taktîk û stratejiyên ji çawa têrî karûbarên xwe de ji bo kêmkirina barê bacê.
Consulting Services
CPAs bi gelek cureyên cuda yên xizmeta şêwirmendiyê tê de beşdar ji bo alîkarîya miwekilên wan tespîtkirina pirsgirêkên bazirganiyê û bi bandor operasyonên xwe. Hinek cîbecîkirna nava pêşxistina kontrola navxweyî û tespîtkirina pêşketinên operasyonê de gengaz.
Xizmetên Accounting Edlî
Pir caran karmend an xwediyên bindestkirin pere ji şîrketa. Most of the time embezzlement schemes aren't caught until some time after the initial event. It could take months or even years to uncover a complicated embezzlement scheme.
CPAs are often hired to dig through financial records, identify if money was stolen, and report all fraudulent activities that were uncovered.
Financial Planning and Business Valuation
CPAs are often engaged to advise clients when the best time to sell a business is and how to transfer it to another person.
Di vê pêvajoyê de nirxandinên û plankirina qonaxên, ew jî agahdar mişterîyên xwe yên li ser encamên bacê yên firotina an veguhastina a business. Ev li sîteya û werasetê plankirina hevbeş e.
Xizmetên mafekê
Tevî ku CPAs bi şerîeta pratîkê de ne lîsanskirî, ew bi gelek caran ji aliyê parêzerên wî bi kar bibînin û îspat delîlên wek şahidê pispor di eywana dadgehê de. Ev li cihêbûnê hevbeş e, îflaskirinên, û yekkirina business / daku / parçe.
---
Get Discounts On CPA Review Courses!
---
Çi Ma Do CPA li Accounting Industry?
There are several different jobs that CPAs perform outside of the scope of public accounting. Here are a few of them.
Company Management
CPAs make great managers because they understand finance, operations, and how to improve profitability.
Company Executives
Along the same lines, CPAs make great CEOs, CFOs, and COOs because they understand the inner workings of a company. It's not uncommon for a company to hire a certified public accountant as the CFO or COO.
Non-Profit Organizations
Just like for-profit companies, rêxistinên ne-qezencê divê serokatiya û rêveberan aborî ku dikarin şîretan bide û rêberiya rêxistinê de li ser ku çawa ji bo bikaranîna fonên wê rêya herî baş.
CPAs bi gelek caran ji bo ku desteya non-sûdên tayînkirin û birêveberiya operasyonên day-bi-roj.
Rêvebir
Hikûmeta lidijî CPAs ji ber gelek karên cuda. The IRS, FBI, leşkerî, û Kongreya xwe tîne CPAs ferd cuda. in a ton ji derfetên cuda ji bo Accountants di her asta hikûmetê ji herêmî ji bo federal hene.
Zanyarî
Most accounting professors at major universities are certified. Although this isn't a requirement, it is important seeing as they will be telling students to go become a CPA.
---
What Can a CPA Do that an Accountant Can't Do?
There are a bunch of different things that CPAs are legally allowed to do that a non-certified accountant is unable to do. Here are a few examples.
Auditing
Non-certified accountants are not allowed to audit public companies, issue audit reports or opinion letters, or review public company financial statements for the SEC. The SEC only allows a CPA firm to perform these services.
Taxation Services
The IRS gives certified public accountants special privileges that non-certified accountants don't get. A CPA is allowed to sign a clients' tax return as a paid preparer and represent the client in front of the IRS. These privileges are also awarded to enrolled agents and attorneys.
---
Will You Become a CPA?
There are so many career options and opportunities available for certified public accountants that it's crazy to not become one. If you are an accountant or are going into accounting, I would strongly recommend becoming certified. You won't regret it.