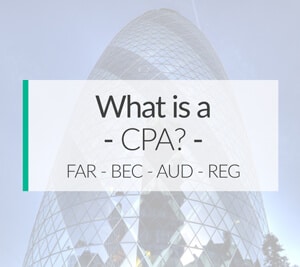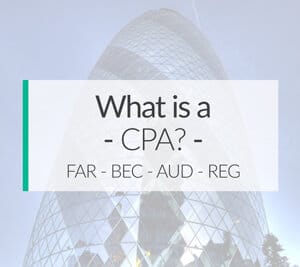 A CPA, or certified public accountant, is an accounting professional who has passed the CPA nito. Additionally, quod satis factum publica educationem et experientia requisita opus ad CPA facti sunt licentiati. Signa tabulae illae publice proponere vel de statu in accountancy.
autem, nationalibus vel universalibus, non est CPA licentiam. Omnis 50 Et additional iura Civitatum Foederatarum quinque licensing agit seorsum seiunctimve. Ceterum, omnia iura requirunt alia industria enim licensure. se, each state board issues its own license based on the current rules and requirements in that state.
Hoc modo, a CPA licentiam is much like an attorney's license. Certified public accountants are typically only licensed in one state, but they can become licensed in additional states based on the reciprocity laws.
The CPA designation is the most sought after and used credential in the world of accounting and for good reason. This credential gives you the experience, expertise, knowledge, and opportunity to do many things in your career that a non-certified accountant wouldn't be able to do.
Ergo, let's take a look at some CPA job descriptions and a list of what CPAs are capable of doing!
[convertkit form=1033965]
What is a Certified Public Accountant and What Does a CPA Do?
Certified Public Accountants have many different career paths and options available to them. That's why this certificate is so popular. autem, the main two career paths include public accounting and industry accounting.
Let's look at both:
Non fac quod a CPA in Public fortis Accounting?
Sunt varietate diversa signa in CPA jobs publica firma ratio elit CPA. Huc pauca.
Et auditing Review
Certified publica Computantis est unus of pelagus jobs performs palam est ratio videtur esse de exercitus alienatione dicuntur fiebant, et auditing client financial dictis. plerumque, Pars tertia Auditoris cognoscitur incorrupto recenseo evaluates financial dictis paratum procuratio. Ex et audit, CPA sive materialem prius dicta pecunia ponit opinionem misstatements inventa.
ultimately, publicorum societates omnes sunt requiritur ut a CPA firm a SEC audit financial constitutionibus in conspectu eorum, ut socios atque publicum edita sunt,.
Et Services Tax Preparation
Unum ex maxime popularis curriculo vias rectas, et bene notum in CPA sit in apparatu industria tributum. This includes preparing all different types of client tax forms from property taxes to income taxes. Hoc etiam in consilio dando clientium negotiis consilia ut minimize formare tributi onere.
Services consulting
CPAs dant clientibus multis modis eandem rem consulens officia ad negotia operationes magis currunt. Quidam consilia esse identifying operational imperium et melioramentis includunt internum dispensantem.
Templars Services
Nimis saepe pecunia a elit vel comitatu owners embezzle. Most of the time embezzlement schemes aren't caught until some time after the initial event. It could take months or even years to uncover a complicated embezzlement scheme.
CPAs are often hired to dig through financial records, identify if money was stolen, and report all fraudulent activities that were uncovered.
Financial Planning and Business Valuation
CPAs are often engaged to advise clients when the best time to sell a business is and how to transfer it to another person.
Durante planning gradus et processus iudicium, certiores et clientibus vel venditio transferendi rem publicani ramificationes. Hoc commune HEREDITATIBUS congue placerat.
Suspendisse Services
CPAs non iuris usu cum licentiati, saepe usi sunt, ut per attornatum probare quod potest qua peritum et testis in foro. Ex hoc commune repudii, bankruptcies, negotium mergers et / acquisitions / fatiscente uanescere.
---
Get Discounts On CPA Review Courses!
---
Aliquam CPA quid in arbitrans?
There are several different jobs that CPAs perform outside of the scope of public accounting. Here are a few of them.
Company Management
CPAs make great managers because they understand finance, operations, and how to improve profitability.
Company Executives
Along the same lines, CPAs make great CEOs, CFOs, and COOs because they understand the inner workings of a company. It's not uncommon for a company to hire a certified public accountant as the CFO or COO.
Non-Profit Organizations
Just like for-profit companies, et non-lucrum organizationibus postulo financial gestores, quis ducibus consilium et organizationem dirigat in quam ut optimus via sua pecunia.
CPAs et non-tabula est plerumque constituit prodest atque administrare res die-ut-die.
Imperium
Versat CPAs Imperium variis diversis jobs. IRS, FBI, militum, CPAs utitur et se Congresso in diversis capacitates. Sunt occasiones pro ton diversarum in singulis campester of tabularii est foederati regimen ex locus.
Education
Most accounting professors at major universities are certified. Although this isn't a requirement, it is important seeing as they will be telling students to go become a CPA.
---
What Can a CPA Do that an Accountant Can't Do?
There are a bunch of different things that CPAs are legally allowed to do that a non-certified accountant is unable to do. Here are a few examples.
Auditing
Non-certified accountants are not allowed to audit public companies, issue audit reports or opinion letters, or review public company financial statements for the SEC. The SEC only allows a CPA firm to perform these services.
Taxation Services
The IRS gives certified public accountants special privileges that non-certified accountants don't get. A CPA is allowed to sign a clients' tax return as a paid preparer and represent the client in front of the IRS. These privileges are also awarded to enrolled agents and attorneys.
---
Will You Become a CPA?
There are so many career options and opportunities available for certified public accountants that it's crazy to not become one. If you are an accountant or are going into accounting, I would strongly recommend becoming certified. You won't regret it.