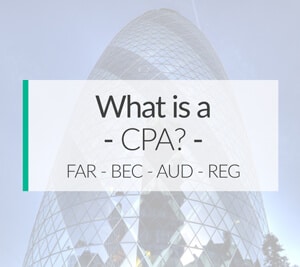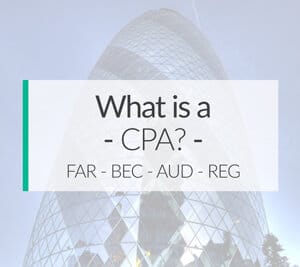 A CPA, or certified public accountant, is an accounting professional who has passed the CPA exam. Fanampin'izany, dia nahatanteraka ny fanjakana rehetra fianarana sy ny asa traikefa fepetra takiana mba ho lasa fahazoan-dalana CPA. Ireo fitsipika ireo izay napetraky ny fanjakana biraom ny accountancy ao amin'ny fanjakana izay izy nampihatra.
Na izany aza, tsy misy firenena na fahazoan-dalana rehetra izao CPA. rehetra 50 US fanjakana sy dimy fanampiny les juridictions fahazoan-dalana hanao izay tiany ny hafa. koa, ireo rehetra ireo dia mitaky les juridictions samy hafa fepetra for licensure. indrindra, each state board issues its own license based on the current rules and requirements in that state.
Amin'izao fomba izao, a CPA fahazoan-dàlana is much like an attorney's license. Certified public accountants are typically only licensed in one state, but they can become licensed in additional states based on the reciprocity laws.
The CPA designation is the most sought after and used credential in the world of accounting and for good reason. This credential gives you the experience, expertise, knowledge, and opportunity to do many things in your career that a non-certified accountant wouldn't be able to do.
Ary noho izany, let's take a look at some CPA job descriptions and a list of what CPAs are capable of doing!
Jereo ny Top CPA Review Courses
View All
[convertkit form=1033965]
What is a Certified Public Accountant and What Does a CPA Do?
Certified Public Accountants have many different career paths and options available to them. That's why this certificate is so popular. Na izany aza, the main two career paths include public accounting and industry accounting.
Let's look at both:
Inona ny CPA ataovy ao amin'ny Public Kaonty Mafy Orina?
Misy isan-karazany ny asa samy hafa izay manao ny CPA amin'ny CPA tsara amin'ny fitantanam-bola bahoaka orinasa. Ireto misy vitsivitsy.
Tatitry sy ny Review
Ny iray amin'ireo asa lehibe ho voamarina kaonty-bahoaka manao amin'ny fitantanam-bola ny fanaraha-bahoaka mpanjifa fanambarana ara-bola sy namoaka ny hevitry ny fanambarana. Raha tsorina dia, ny auditor dia fantatra ho toy ny antoko fahatelo izay manavakavaka famerenana sy Dinihiny ny ara-bola fanambarana nomanin'ny fitantanana. Mifototra amin'ny fanaraha-maso, ny CPA manome ny hevitry ny famoahana fanambarana ara-bola raha misy ara-nofo no hita misstatements.
ny farany, orinasa-panjakana rehetra dia ilaina ny SEC mba manana CPA mafy orina ny fanaraha-maso ara-bola izy ireo fanambarana alohan'ny namoaka ny mpanana petrabola sy ny vahoaka.
Tax fiomanana sy ny Services
Ny iray amin'ireo malaza indrindra sy malaza ho an'ny lalana asa CPA ao amin'ny hetra fanomanana orinasa. This includes preparing all different types of client tax forms from property taxes to income taxes. Izany koa ny fanoroana hevitra mpanjifa eo amin'ny paikady sy ny paikady ny fomba ho mpanome endrika amin'ny raharaha mba hampihena ny hetra enta-mavesatra.
Consulting Services
CPAs dia mirotsaka amin'ny maro isan-karazany Consulting asa mba hanampiana ny mpanjifany raharaha hamantatra olana sy mihazakazaka amim-pahombiazana kokoa ny asa. Fakan- kevitra sasany ahitana ny fanombanana sy ny fanaraha-maso anatiny mamantatra izay azo atao miasa fanatsarana.
Nanoritra Accounting Services
Matetika loatra Far mpiasa na ny tompony embezzle vola avy amin'ny orinasa. Most of the time embezzlement schemes aren't caught until some time after the initial event. It could take months or even years to uncover a complicated embezzlement scheme.
CPAs are often hired to dig through financial records, identify if money was stolen, and report all fraudulent activities that were uncovered.
Financial Planning and Business Valuation
CPAs are often engaged to advise clients when the best time to sell a business is and how to transfer it to another person.
Nandritra ny dingana fanombanana sy ny dingana fanomanana, izy ireo ihany koa ny mampahafantatra ny mpanjifa ny hetra ny vokany ny fivarotana na nafindrany ny raharaham-barotra. Izany no fahita any amin'ny toetra sy ny nifandimby drafitra.
Litigation Services
Na dia tsy CPAs fahazoan-dalana ny fampiharana ny lalàna, izy ireo matetika no ampiasain'ny mpisolovava mba hitady sy hanaporofo porofo toy ny manam-pahaizana momba vavolombelona ao amin'ny efi-pitsarana. Izany no fahita any amin'ny fisaraham-panambadiana fitsarana, bankruptcies, sy ny raharaham-barotra fanovana / novidiny / mamaky.
---
Get Discounts On CPA Review Courses!
---
Inona ny CPA ve in Industry Kaonty?
There are several different jobs that CPAs perform outside of the scope of public accounting. Here are a few of them.
Company Management
CPAs make great managers because they understand finance, operations, and how to improve profitability.
Company Executives
Along the same lines, CPAs make great CEOs, CFOs, and COOs because they understand the inner workings of a company. It's not uncommon for a company to hire a certified public accountant as the CFO or COO.
Non-Profit Organizations
Just like for-profit companies, fikambanana tsy mitady tombontsoa ara-bola mila mpitarika sy ny mpitantana izay afaka manome toro-hevitra sy hitarika ny fikambanana momba ny fomba fampiasana ny vola ny fomba tsara indrindra.
CPAs Matetika no voatendry ho amin'ny birao ny tsy-tombony ary hanampy hitantana ny andro-to-andro asa.
governemanta
CPAs mampiasa ny governemanta ho isan-karazany ny asa samy hafa. The IRS, FBI, miaramila, ary Kongresy mihitsy CPAs in samihafa mampiasa fahaiza-manaony. Misy iray taonina isan-karazany ho an'ny fahafahana bola amin'ny ambaratonga rehetra eo an-toerana ny fitondram-panjakana avy amin'ny federaly.
fanabeazana
Most accounting professors at major universities are certified. Although this isn't a requirement, it is important seeing as they will be telling students to go become a CPA.
---
What Can a CPA Do that an Accountant Can't Do?
There are a bunch of different things that CPAs are legally allowed to do that a non-certified accountant is unable to do. Here are a few examples.
Auditing
Non-certified accountants are not allowed to audit public companies, issue audit reports or opinion letters, or review public company financial statements for the SEC. The SEC only allows a CPA firm to perform these services.
Taxation Services
The IRS gives certified public accountants special privileges that non-certified accountants don't get. A CPA is allowed to sign a clients' tax return as a paid preparer and represent the client in front of the IRS. These privileges are also awarded to enrolled agents and attorneys.
---
Will You Become a CPA?
There are so many career options and opportunities available for certified public accountants that it's crazy to not become one. If you are an accountant or are going into accounting, I would strongly recommend becoming certified. You won't regret it.