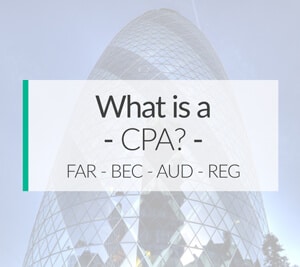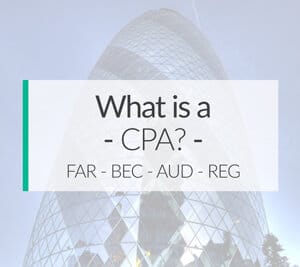 A CPA, or certified public accountant, is an accounting professional who has passed the CPA exam. Dess, de har oppfylt alle statlige utdanning og arbeidserfaring krav for å bli en lisensiert CPA. Disse standardene er de som er angitt av staten styret i regnskap i staten der han eller hun søkte.
men, er det ingen nasjonal eller universell CPA lisens. Alle 50 Stater i USA og i ytterligere fem konsesjons jurisdiksjoner opptre uavhengig av hverandre. Dessuten, alle disse jurisdiksjoner krever ulike kvalifikasjoner for lisens. I bunn og grunn, each state board issues its own license based on the current rules and requirements in that state.
På denne måten, a CPA lisens is much like an attorney's license. Certified public accountants are typically only licensed in one state, but they can become licensed in additional states based on the reciprocity laws.
The CPA designation is the most sought after and used credential in the world of accounting and for good reason. This credential gives you the experience, expertise, knowledge, and opportunity to do many things in your career that a non-certified accountant wouldn't be able to do.
Derfor, let's take a look at some CPA job descriptions and a list of what CPAs are capable of doing!
[convertkit form=1033965]
What is a Certified Public Accountant and What Does a CPA Do?
Certified Public Accountants have many different career paths and options available to them. That's why this certificate is so popular. men, the main two career paths include public accounting and industry accounting.
Let's look at both:
Hva gjør en CPA gjøre i et revisjonsselskap?
Det finnes en rekke forskjellige jobber som en CPA spiller på en CPA fast i offentlig regnskap industrien. Her er noen.
Revisjon og gjennomgang
En av de viktigste jobbene en statsautorisert revisor utfører i offentlig regnskap er revisjon kundens regnskaper og utstede en oppfatning av utsagnene. I utgangspunktet, revisor er anerkjent som en objektiv tredjepart som gjennomgår og vurderer regnskapet utarbeidet av ledelsen. Basert på revisjonen, CPA gir en oppfatning av regnskapet å avsløre om noen vesentlig feilinformasjon ble funnet.
Til syvende og sist, alle offentlige virksomheter er pålagt av SEC for å ha en CPA fast revisjon sine regnskaper før de er utstedt til aksjonærene og offentligheten.
Skatt Forberedelse og tjenester
En av de mest populære og kjente karriereveier for en CPA er i skatt forberedelse industrien. This includes preparing all different types of client tax forms from property taxes to income taxes. Dette inkluderer også rådgivning på taktikker og strategier for hvordan å strukturere sine saker for å redusere skatt byrder.
Konsulenttjenester
CPA er engasjert i mange forskjellige typer konsulenttjenester for å hjelpe sine kunder å identifisere forretningsproblemer og drive virksomheten mer effektivt. Noen konsultasjoner inkluderer evaluering interne kontroller og identifisere mulige forbedringer operative.
Forensic Accounting Services
Altfor ofte ansatte eller eiere underslå penger fra selskapet. Most of the time embezzlement schemes aren't caught until some time after the initial event. It could take months or even years to uncover a complicated embezzlement scheme.
CPAs are often hired to dig through financial records, identify if money was stolen, and report all fraudulent activities that were uncovered.
Financial Planning and Business Valuation
CPAs are often engaged to advise clients when the best time to sell a business is and how to transfer it to another person.
I løpet av evalueringsprosessen og planlegging, de også informere sine kunder om de skattemessige konsekvensene av å selge eller overføre en virksomhet. Dette er vanlig i eiendom og etterfølgerplanlegging.
Prosedyre Tjenester
Selv CPAs ikke er lisensiert til å praktisere loven, de er ofte brukt av advokater for å finne og bevise bevis som sakkyndig i rettssalen. Dette er vanlig i skilsmisseforhandlingene, konkurser, og forretnings fusjoner / oppkjøp / deler.
---
Get Discounts On CPA Review Courses!
---
Hva gjør en CPA Do i Industri Regnskap?
There are several different jobs that CPAs perform outside of the scope of public accounting. Here are a few of them.
Company Management
CPAs make great managers because they understand finance, operations, and how to improve profitability.
Company Executives
Along the same lines, CPAs make great CEOs, CFOs, and COOs because they understand the inner workings of a company. It's not uncommon for a company to hire a certified public accountant as the CFO or COO.
Non-Profit Organizations
Just like for-profit companies, non-profit organisasjoner trenger ledelse og økonomiske ledere som kan gi råd og veilede organisasjonen om hvordan du bruker sine midler den beste måten.
CPA er ofte utnevnt til styret i ideelle organisasjoner og bidra til å administrere den dag-til-dag operasjoner.
Myndighetene
Regjeringen benytter CPAs for en rekke forskjellige jobber. skattemyndighetene, FBI, militær, og Kongressen selv bruker CPAs i ulike kapasiteter. Det er massevis av forskjellige muligheter for regnskapsførere på alle nivåer av regjeringen fra lokale til føderale.
utdanning
Most accounting professors at major universities are certified. Although this isn't a requirement, it is important seeing as they will be telling students to go become a CPA.
---
What Can a CPA Do that an Accountant Can't Do?
There are a bunch of different things that CPAs are legally allowed to do that a non-certified accountant is unable to do. Here are a few examples.
Auditing
Non-certified accountants are not allowed to audit public companies, issue audit reports or opinion letters, or review public company financial statements for the SEC. The SEC only allows a CPA firm to perform these services.
Taxation Services
The IRS gives certified public accountants special privileges that non-certified accountants don't get. A CPA is allowed to sign a clients' tax return as a paid preparer and represent the client in front of the IRS. These privileges are also awarded to enrolled agents and attorneys.
---
Will You Become a CPA?
There are so many career options and opportunities available for certified public accountants that it's crazy to not become one. If you are an accountant or are going into accounting, I would strongly recommend becoming certified. You won't regret it.