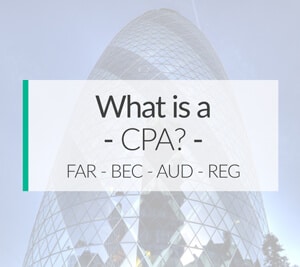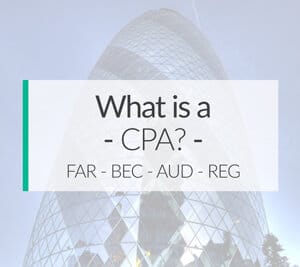 A CPA, or certified public accountant, is an accounting professional who has passed the имтиҳон CPA. Илова бар ин, ҳама таълим ва таҷрибаи корӣ ба талаботи давлатӣ иҷро кардаанд шудан CPA иҷозатнома. Ин стандартҳо онҳое берун аз ҷониби Шӯрои давлатии баҳисобгирии муҳосибӣ муқаррар дар давлат, ки дар он ў истифода бурда мешавад.
Аммо, аст, иҷозатнома CPA миллї ё умумӣ вуҷуд дорад. ҳама 50 давлатҳои Амрико ва илова бар панҷ қаламравҳои иҷозатномадиҳанда новобаста аз якдигар амал. Ғайр аз, ҳамаи ин мақомот талаб тахассуси гуногун барои гирифтани иҷозатнома. моҳиятан, each state board issues its own license based on the current rules and requirements in that state.
In this way, a иҷозатнома CPA is much like an attorney's license. Certified public accountants are typically only licensed in one state, but they can become licensed in additional states based on the reciprocity laws.
The CPA designation is the most sought after and used credential in the world of accounting and for good reason. This credential gives you the experience, expertise, knowledge, and opportunity to do many things in your career that a non-certified accountant wouldn't be able to do.
Бинобар ин, let's take a look at some CPA job descriptions and a list of what CPAs are capable of doing!
Нигаред ба Курсҳои Top CPA Шарҳи
View All
[convertkit form=1033965]
What is a Certified Public Accountant and What Does a CPA Do?
Certified Public Accountants have many different career paths and options available to them. That's why this certificate is so popular. Аммо, the main two career paths include public accounting and industry accounting.
Let's look at both:
Чӣ Оё як CPA Оё дар муҳосибӣ устувор ҷамъиятии?
Як гуногуни љойњои гуногун, ки дар як CPA иҷро дар як ширкати CPA дар саноати баҳисобгирии давлатӣ нест. Дар ин ҷо як кам.
Аудит ва Шарҳи
Яке аз ҷойҳои асосии як муҳосиби давлатӣ тасдиқ анҶом баҳисобгирии давлатӣ муштарӣ аудит ҳисоботи молиявӣ ва додани андешаи худро аз изҳороти аст. асосан, аудитори ба сифати шахси сеюм, ки беѓаразона баррасї эътироф ва баҳо ҳисоботи молиявӣ тайёр аз тарафи идораи. Дар асоси санїиши, the CPA gives an opinion of the financial statements disclosing whether any material misstatements were found.
Дар ниҳояти кор, all public companies are required by the SEC to have a CPA firm audit their financial statements before they are issued to shareholders and the public.
Tax Preparation and Services
One of the most popular and well-known career paths for a CPA is in the tax preparation industry. This includes preparing all different types of client tax forms from property taxes to income taxes. Ин ҳам дар бар мегирад машварат оид ба муштариён тактика ва стратегияи, ки чӣ тавр ба сохтори корҳои худро то ҳадди бори андоз.
машваратї
CPAs дар бисёр намудҳои гуногуни хизматрасонии машваратї машғул барои кӯмак ба мизоҷони худ муайян кардани мушкилоти соҳибкорӣ ва самараноктар идора фаъолияти худро. Баъзе машваратҳои мазкур ба арзёбии назорати дохилӣ ва муайян такмили амалиётӣ имконпазир.
Хизматрасониҳо Ҳисоботи судии тиббц
Дур низ аксаран кормандон ё соҳибони сарф кардан маблағ аз ширкат. Most of the time embezzlement schemes aren't caught until some time after the initial event. It could take months or even years to uncover a complicated embezzlement scheme.
CPAs are often hired to dig through financial records, identify if money was stolen, and report all fraudulent activities that were uncovered.
Financial Planning and Business Valuation
CPAs are often engaged to advise clients when the best time to sell a business is and how to transfer it to another person.
Дар ҷараёни арзёбӣ ва банақшагирии марҳилаҳои, ки онҳо низ огоҳ муштариёни худ аз шохаи андози фурӯш ва ё додани тиҷорат. Ин дар ғайриманқул ва пай дар банақшагирии умумӣ аст,.
Хизматрасониҳо судии
Ҳарчанд CPAs ба қонун амал иҷозатнома нест,, ки онҳо аксаран аз тарафи адвокатҳо истифода пайдо ва исбот далел ҳамчун шаҳодати коршиносон дар толори суд. Ин дар мурофиаи ҷудошавӣ маъмул аст, муфлисшавњ, ва ҳамроҳшавӣ бизнес / дарёфтҳо / Ҷудоӣ.
---
Get Discounts On CPA Review Courses!
---
Чӣ Оё як Оё CPA дар муҳосибӣ саноат?
There are several different jobs that CPAs perform outside of the scope of public accounting. Here are a few of them.
Company Management
CPAs make great managers because they understand finance, operations, and how to improve profitability.
Company Executives
Along the same lines, CPAs make great CEOs, CFOs, and COOs because they understand the inner workings of a company. It's not uncommon for a company to hire a certified public accountant as the CFO or COO.
Non-Profit Organizations
Just like for-profit companies, созмонҳои ғайриҳукуматии ғайритиҷоратӣ бояд роҳбарият ва менеҷерони молиявӣ, ки мумкин аст маслиҳат дод ва ҳидоят ташкилот дар бораи чӣ тавр истифода бурдани маблағҳои худро ба таври беҳтарин.
CPAs аксаран ба Шӯрои ғайридавлатӣ фоидаи таъин ва кӯмак ба идоракунии амалиёти рӯзи-ба-рӯзи.
ҳукумат
Ҳукумат бо кор таъмин CPAs барои якчанд љойњои гуногун. Дар IRS, FBI, ҳарбӣ, ва Конгресс худ истифода мебарад, CPAs дар иќтидори гуногун. Як тонна имкониятҳои гуногун барои муҳосибони дар ҳар сатҳи ҳукумат аз маҳаллӣ федералии нест.
маълумот
Most accounting professors at major universities are certified. Although this isn't a requirement, it is important seeing as they will be telling students to go become a CPA.
---
What Can a CPA Do that an Accountant Can't Do?
There are a bunch of different things that CPAs are legally allowed to do that a non-certified accountant is unable to do. Here are a few examples.
Auditing
Non-certified accountants are not allowed to audit public companies, issue audit reports or opinion letters, or review public company financial statements for the SEC. The SEC only allows a CPA firm to perform these services.
Taxation Services
The IRS gives certified public accountants special privileges that non-certified accountants don't get. A CPA is allowed to sign a clients' tax return as a paid preparer and represent the client in front of the IRS. These privileges are also awarded to enrolled agents and attorneys.
---
Will You Become a CPA?
There are so many career options and opportunities available for certified public accountants that it's crazy to not become one. If you are an accountant or are going into accounting, I would strongly recommend becoming certified. You won't regret it.