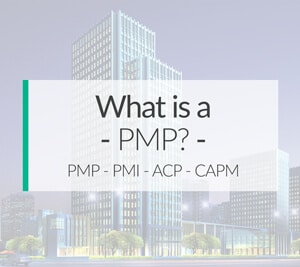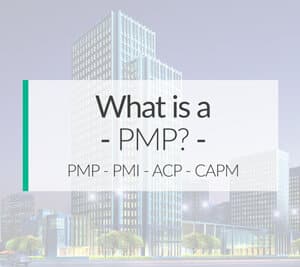 Un PMP est un professionnel de gestion de projet qui a obtenu la prestigieuse certification PMP émis par le Project Management Institute (PME).
A non-profit organization, the leader in the US and worldwide, le PMI a commencé son activité en 1969 et a aujourd'hui atteint un filet de près 3 millions de membres qui sont pris en charge par l'éducation continue, la mise en réseau, et surtout par la norme de gestion de projet, ce qui leur donne un langage commun pour parler.
La norme du PMI pour la gestion de projet est contenu dans le Project Management Body of Knowledge, le PMBOK, dont la première édition a été publiée en 1996 et qui a récemment atteint la 6e édition.
Updating the PMBOK guide is a necessary process, qui a lieu tous les 4-5 ans et est effectuée par un comité très compétent des praticiens ainsi que les membres de la norme ANSI.
L'histoire de la certification est encore plus longue que celle du PMBOK: the first PMI member certificate was issued in Philadelphia in 1984. Since then, the community of certified PMPs has grown to more than 650,000 à l'échelle mondiale!
Jetons un coup d'oeil à la façon dont vous pouvez devenir un PMP et ce que vous pourriez réellement faire dans la population active.
---
Qu'est-ce qu'un gestionnaire de projet et Qu'est-ce que un PM Do?
---
Comment les gens certifiés PMP?
La certification PMP est certainement pas pour tout le monde: une sélection est faite par PMI afin de maintenir le niveau élevé. Le premier obstacle est rencontré immédiatement: afin d'accéder à l'examen, le candidat doit avoir travaillé en tant que chef de projet 4,500 ou 7,500 heures, depending on their previous PMP training.
Autre que ça, il est nécessaire de passer un officiellement reconnu 35 hours of project management education before applying.
The PMP exam itself, which is undoubtedly not easy with its 200 des questions difficiles auxquelles il faut répondre en quatre heures, est la dernière étape du processus de sélection effectuée par le PMI.
Les bonnes nouvelles est que, après ce chemin difficile, the fatigue of meeting all the certification requirements is well paid.
La certification PMP a atteint un tel niveau de notoriété qu'il est souvent inséré comme une préférence ou une condition préalable dans les postes de travail préparés par les employeurs dans le monde entier. Également, la salaire offert à un PMP est généralement plus élevé que celui offert à un gestionnaire de projet non certifié.
With that said, let's explain why the PMP certification is such a sought after credential. aditionellement, let's discuss why it's a good idea for non-members to achieve this professional certification if you are an experienced project manager.
---
Qu'est-ce que les professionnels de gestion de projet Est-ce?
Les projets sont exécutés partout dans le monde; they can be defined as temporary endeavors which create something new. Par conséquent, this makes it easily understandable as to why they are so widespread and project management experience is so valuable.
Just think about an institution which has to migrate its information system to a new one, or a group of people who want to create a startup, or a chemical company which is planning to automate some of its production processes: they all are examples of organizations which need projects as a part of their strategic objectives.
Pour gérer l'innovation de manière structurée, les chefs de projet sont très demandés sur le marché du travail, et plus encore, les chefs de projet certifiés.
The work of a PMP is similar to most project managers. toutefois, the difference that a PMP refers to a precise standard, talks their own language and is able to interpret reality and interact with it with a confidence that is given by both the experience and the PMBOK.
---
Où allons-chefs de projet de travail?
Des industries manufacturières plus évidentes, sociétés de développement de logiciels et d'ingénierie, till the least obvious research institutes, no-profit organizations, journals, it can be said that the employment opportunities for a project manager are wide as the number of possible temporary endeavors which create something new.
A project manager may work inside an organization or outside it as a freelancer, may manage a standard team or a virtual one, may do most of the work in office or online, and also her-his authority and autonomy may change considerably, influencé par les différents cadres des organisations et des cultures.
En raison de cette grande variabilité, et parce que toujours l'innovation face à, il n'y a pas dans le monde un chef de projet faisant le même travail d'un autre, ou celui qui va répéter exactement le même travail fait dans le passé.
Néanmoins, il y a quelque chose qui ne change pas généralement: un chef de projet sera toujours traiter avec les parties prenantes et leurs besoins, diriger ou coordonner une équipe, et ont la mission d'atteindre les objectifs du projet à l'intérieur des contraintes de temps, portée, le coût et la qualité.
Pour ce faire, l'une des principales activités du chef de projet communiquera avec les parties prenantes, et des rapports à la haute direction sur les performances réelles et prévues du projet.
C'est, en un mot, le travail de chaque PMP: un professionnel à l'occasion d'une brillante carrière, donnée par les postes de haute responsabilité couverts, l'exposition au conseil d'administration, et les nombreuses possibilités de prouver son-sa valeur par cette voie des projets les plus ambitieux qui est la gestion de projet.
---
Prêt à devenir un PMP?
La première étape pour devenir un PMP, à part acquérir une expérience de travail, est d'étudier pour l'examen. Découvrez ces cours pour voir que l'on va vous aider à passer l'examen le plus rapide et relancer votre carrière en tant que PMP.