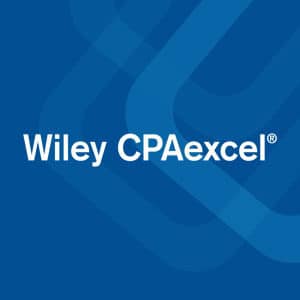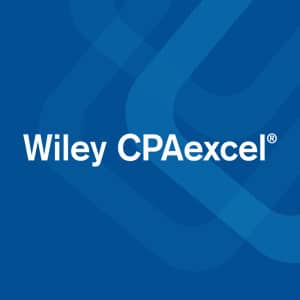 Are you looking to save tons of money on your Wiley CPAexcel review course? Well, you're in luck. We have the biggest Wiley CPA discount codes that will save you the most money on your CPAexcel study materials.
Let's face it. All CPA review courses are expensive. It's a big commitment to spend a few thousand dollars on a course and then another thousand dollars on the exam itself. If you are anything like me, you aren't lucky enough to have your employer pay for your prep course, so a Wiley promo code goes a long way to making your CPA exam journey more affordable.
Wiley CPA is one of the best review courses because their course is designed to help you increase your study efficiency and not waste your time. Their short, bite-sized lessons help you focus on the important topics, understand the complicated concepts, and improve your recall on the exam.
Plus, they have more practice exam questions than any other course provider in the industry. That's a huge deal because practicing past exam questions and other multiple-choice questions helps you think through difficult concepts and understand the problems on the exam. It also helps you practice actually taking the exam. Having good test-taking strategies is half the struggle of passing the CPA exam on your first try!
Now you can get this great resource at an awesome, affordable price with our CPAexcel promo code. Our CPA coupon offer can save you $500 or more depending on what course you decide to go with.
---
Save Money with the Biggest Wiley CPAexcel Review Discounts
Here's a list of the different CPA coupons for each Wiley CPAexcel course.
---
Save $500 on Wiley CPAexcel Platinum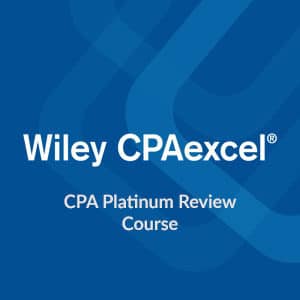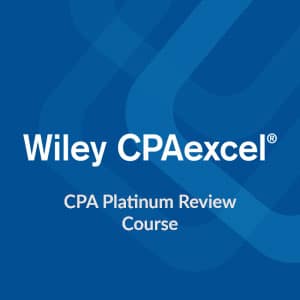 Wiley CPA's platinum course is the best course that they offer. It includes all of the same great study materials that the gold and silver CPA courses include and a lot more.
You'll get access to their virtual classroom series where you can attend live lectures from top CPA exam experts. You will also get access to an additional 4,200 multiple-choice questions and 200 task-based simulations. Not to mention you'll get the Focus Notes and study flash cards with key memorization strategies and mnemonics.
This is the best course they offer. If you get this, you won't be disappointed!
---
Wiley Platinum CPAexcel Discount Code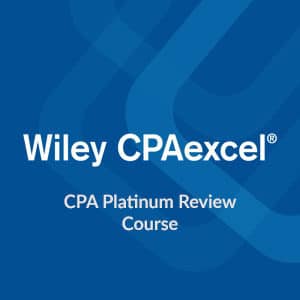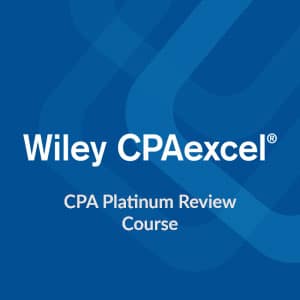 If you want to make sure that you have all of the resources you need to properly prepare the CPA exam, you'll want to get the Wiley CPAexcel platinum course.
This course includes every resource, feature, and upgrade that Wiley has to offer. It has more than enough materials to help you understand the exam topics, improve your memory, and pass the exam on your first try.
Use this Wiley discount code to save hundreds on your Wiley CPA purchase today!
---
Wiley Gold CPAexcel Discount Code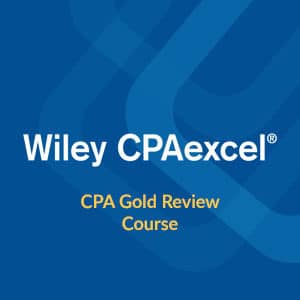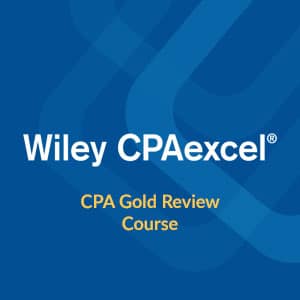 Wiley CPA's gold course is a great option for candidates who don't want live lectures. This course includes over 130 hours of video lectures from the top CPA exam experts and educators around the country. These lectures explain all the key topics covered on the exam in detail, so you won't have any problem understanding them.
You will also get access to over 8,000 multiple-choice questions, 300 task-based simulations, 40 written communication essays, over 4,000 practice flash cards. It also comes with the professor mentoring support from subject experts. This is a huge resource that clearly has everything you need to pass the exam.
Use this Wiley CPA coupon code to get the best deal on your CPAexcel Gold course!
---
Wiley Silver CPAexcel Discount Code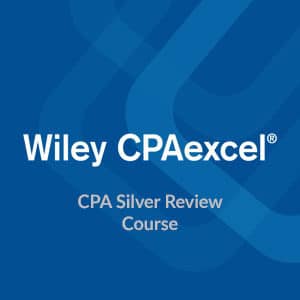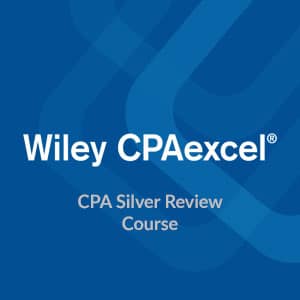 Wiley CPA's silver review course is a basic study guide that includes only the essentials. Don't let that fool you though. This prep course is powerful!
The combination of CPAexcel's Efficient Learning Platform, bite-sized lesson approach, and mobile companion app gives you a resource that will prepare you for the exam without question. If you don't want live lectures or professor mentoring, this course is for you.
It includes access to the legendary Wiley CPA test bank of over 8,000 practice questions and 300 task-based simulations. You will also be able to practice your writing with 40 writing sims and 4,000 flash cards. Plus, you'll be able to learn from over 130 hours of video lectures.
Needless to say, it's a HUGE resource. Use this Wiley CPA promo code to get the best deal on your CPA Excel silver course.
Frequently Asked Questions
💲Does Wiley CPA Offer Financing?
One unique way that students can finance the purchase of Wiley CPA is through PayPal Credit, which doesn't carry any interest for the first 6 months! There are also some generous discounts available, up to 20% off in some cases.
1️⃣ What Is The Best CPA Review Course?
Surgent, Roger, and Wiley all offer compelling benefits, depending on what is most important to your study (video content, practice questions, scheduling technology, exam simulations, etc). Every student is different, so use our comparison chart to see how they all stack up against each other.
💵 How Much Is Gleim CPA Review?
As opposed to its competitors, Gleim CPA Review is significantly less expensive, at just $1,999. The most expensive course, although it comes with some fantastic benefits, is close to $3,500. And whatever you do, make sure you take advantage of the discounts offered here!
📅 Does Wiley CPA Expire?
Wiley has a generous study window, in case you need to retake a section of the CPA exam. Wiley gives students free course repeats, and then after you pass, you still get access to Wiley's online material for an entire year.