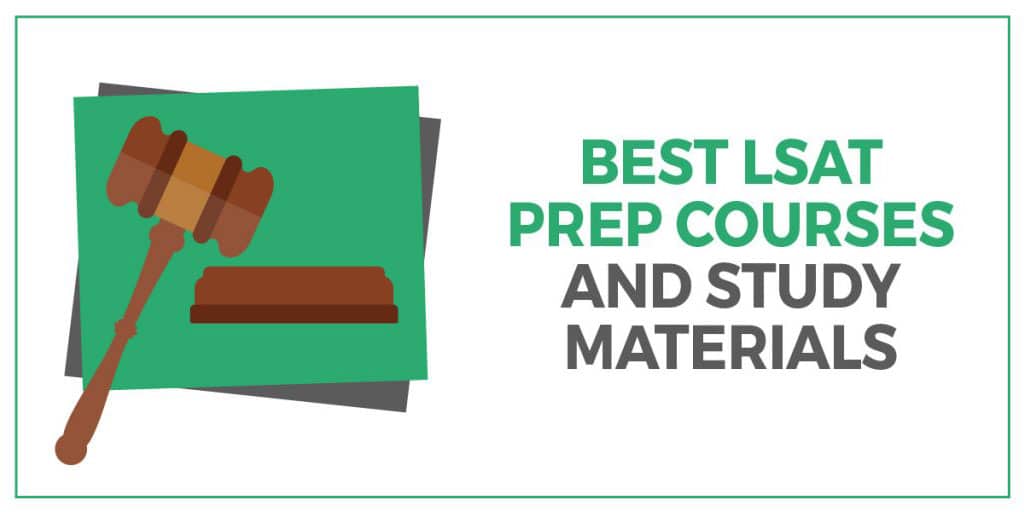 Choosing from the best LSAT prep courses that will prepare you to pass the Law School Admission Test and get into the top law school of your dreams is tough. There are tons of different companies that offer LSAT study guides, so how can you be sure that you picked the best one?
Well, here's a tip. You need to focus on yourself and think about how you learn best before looking at the different options out there. Rather than looking at what course has the most features, you should be thinking about what features matter most to you and will help you study and be the most productive.
If an LSAT review course doesn't have the features that matter most to you, it won't help you that much. It doesn't matter how highly rated a review course is. The only thing that matters is how well it will work for you.
You need to find an LSAT exam prep course that fits your learning style, study habits, schedule, and budget. After all, you will probably over 100 hours studying for the law school admission test. You need a study guide that will help speed up your study time and reduce your study hours—not add to them.
That's why I made this resource. I reviewed the top LSAT prep courses, so you can easily look through all of the different courses and see which one matches your personality and learning style best. Check out the prep course comparison below.
---
Quick Look at Best LSAT Prep Course Reviews and Rankings
Here's a list of the top LSAT exam review courses on the market today.
---
Top 6 Best LSAT Prep Courses & Study Materials of 2023:
Overall Best LSAT Prep Course: Blueprint LSAT Review Course
Runner-Up Best Online LSAT Prep Course: LSATMax LSAT Review
LSAT Self Paced Course: Kaplan LSAT Prep Course
Best LSAT Classes: The Princeton Review LSAT Review Course
Best LSAT Prep Course for Value: Magoosh LSAT Review
Honorable Mention LSAT Prep Course: LSAT Lab Review Course
Best LSAT Test Prep Trial: Alpha Score LSAT Prep Course
Top LSAT Prep Course Practice Tests: Wize LSAT Review Course
Here are the best LSAT prep courses and study materials to help you increase your score and impress the law school admission department of your dream school!
---
1. Best LSAT Prep Course: Blueprint LSAT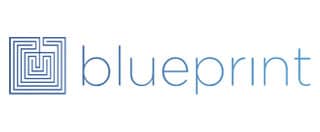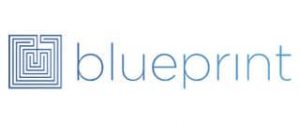 Blueprint's LSAT prep course is currently the best possible option when preparing for the LSAT exam; they're able to effortlessly appeal to every type of student through their self-study and live online courses.
The major draw for their self-study course is adaptive learning software. At the start of the course, you'll be asked to complete a few assessment tasks. These are then used to generate a study schedule tailored to your needs. Following this guarantees that you'll get all the help you need to pass the LSAT exam on your first try.
Plus, this interactive study planner changes to fit your needs as you progress through the course. You may find your available times changing or maybe you need extra help in certain areas; Blueprint will recognize that and allow you to shift around your lesson plans. The user interface is modifiable in a way that's more intuitive than an average online course dashboard.
Blueprint's live class schedule takes a slightly different approach. Since you're in live online classrooms, lessons can't be rescheduled— but you do have the opportunity to interact with your teachers and fellow students to gain extra insights into the topic of each lesson. Plus, you can ask for clarification as you learn so you won't need extra lessons in areas you're struggling to understand. These classes tend to be so effective that Blueprint LSAT Prep students increase their scores by an average of 11 points.
Blueprint LSAT Live Course Overview
Prices are based on a monthly cost. The base price is $299 a month, but that can be brought down quite a bit by purchasing a multi-month bundle. I recommend either the 6-month or 11-year package, so you have plenty of time to complete this course. I guarantee you won't regret it!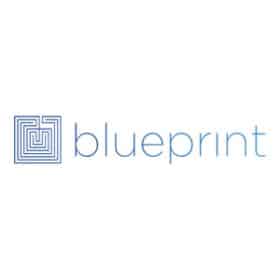 Save $1,024 On Blueprint LSAT Review Course
uses today
Last Used: 4 days
---
2. Top LSAT Prep Course: LSATMax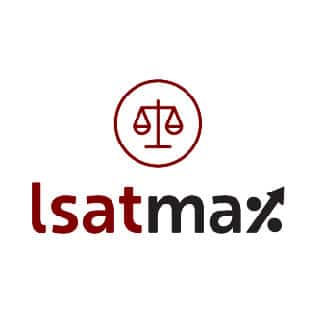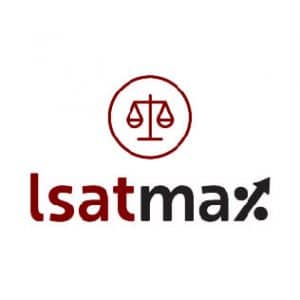 LSATMax is a free downloadable app that gives you access to lots of free content including video lectures, lots of practice test questions, and even some good old fashioned LSAT logic games practice (to help prepare for logical reasoning questions).
The app is totally free to download and use, and it offers students the ability to prepare for the brand-new digital LSAT whether they install it on an Apple or Android device. However, the true power of the LSATMax system is in their comprehensive LSAT study course. It contains over 400+ hours of video lectures, a set of some of the best LSAT prep books (digital copies also), and over 9,000 questions from previous law school admission tests.
You can practice with 91 full-length LSATs in the app as well as in printed form. You can also ask for extra help from your instructors during their Office Hours or enroll in a package that includes private tutoring.
This is the ideal course for anyone who has a busy schedule and wants an LSAT class that was specifically designed for a mobile device. It's a truly modern course unlike some of the antiquated ones out there.
LSATmax offers 60, 180, and 365-day plans to accommodate every student's needs. Additionally, every course comes with a free hour of private tutoring and access to live and on-demand office hours. Check out my complete review of LSATMax for more details.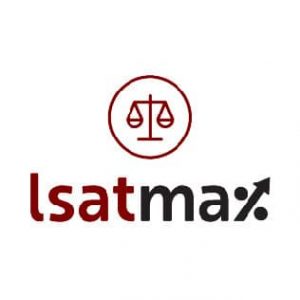 Save up to $2,700 on LSATMax Tutoring
14 uses today
Last Used: 21 hours
---
3. Best LSAT Prep Classes: Kaplan LSAT Test Prep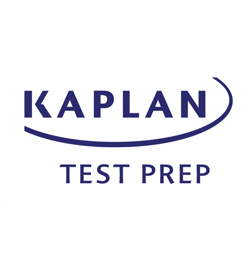 Kaplan LSAT Prep has been making law school admission study materials for decades. Similar to the Princeton Review, this online course offers a few different options that work well for different types of students.
The most popular Kaplan LSAT course is a live classroom course where you go to college or another location near you and attend lectures. Some students think this is a pain because they have to comply with a strict study schedule whereas others like it because it keeps them on track. This course includes seven 4-hour live in-person lecture sessions with LSAT instructors, unlimited access to The LSAT Channel, and 3 full-length in-class practice LSATs.
If you don't have a lecture hall near you or you simply don't want to have to drive somewhere every day, you can take their live online option that allows you to attend the lectures virtually. This gives you the scheduling benefits of the live online lectures but without the travel requirements. This course includes seven 4-hour lecture sessions and 3 full-length in-class practice LSATs.
Finally, the self-paced course is great for students who just want to go at their own pace and not attend lectures. This includes more than 70 hours of video lectures and 40 archived episodes of The LSAT Channel.
Regardless of which study materials you choose, you will have access to over 80 past LSATs, the question library with every REAL LSAT question every released, and textbooks with detailed explanations. These materials aren't accessible on your mobile device and are only accessible for 1 year.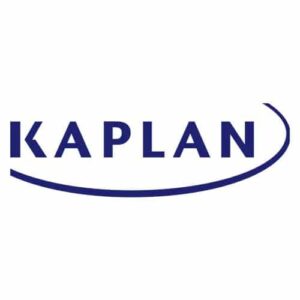 Get $240 Off Kaplan LSAT Live Online Course
2 uses today
Last Used: 21 hours
---
4. LSAT Review Course: The Princeton Review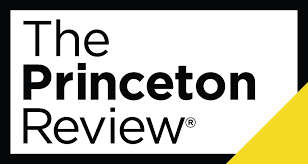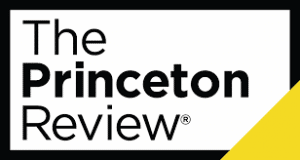 The Princeton Review LSAT is one of the most respected LSAT exam prep courses because of its quality, comprehensive materials. This prep company has been producing study guides for over 35 years and currently offers a variety of different packages.
They offer everything from an online self-study class to private personal tutoring.
The self-study course gives you access to all of their study materials including 150 hours of video lectures, on-demand lessons, an easy to use online interface, and 6 full-length practice exams. This is great because it gives you the flexibility of studying any time you want and anywhere you want with the same great materials.
The combination course gives you access to the same online materials but also allows you to attend 30 hours of live instruction. This is great for students who want more explanations and want to be able to ask questions in a live environment.
The ultimate course includes all the same features as the previous ones along with 84 hours of live instruction. This option is great for students who want even more in person, live lectures to really understand the content and reinforce their reading comprehension.
These materials are excellent, but they aren't mobile friendly or last very long. Your online access is limited to just 3 months. If you need more time than that, you can always renew your course.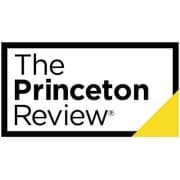 Weekly Deals- Save on Princeton Review LSAT Courses
10 uses today
Last Used: 6 days
---
5. Affordable LSAT Prep Course: Magoosh LSAT

Magoosh is a fairly new company to offer Law School Admission Test prep courses, but that doesn't mean that their materials aren't good.
This is a super affordable option that gives you access to over 50 hours of video lectures, instructor email support, and past exam questions. Magoosh has full-length practice questions using official questions. The videos cover all of the concepts on the exam as well as talk about the pitfalls that many students get stuck in. After all, understanding the information is only half the battle. You need to understand how to take the test as well.
Magoosh offers tons of test-taking strategies that will help you understand how to read questions and how to answer them. This is a simple course that is designed to be mobile friendly and allow you access wherever you.
This course might not have all the flashy features of the other courses, but has everything you need to improve your LSAT score. It's by far the best value and comes with a full money-back guarantee. If you don't like it, you get a full refund. No questions asked. You can't go wrong with that!
New added features include 10x more official practice questions (over 7,000 now) through a partnership with LSAC. Plans starting at $279 for 1-month access. You can also get a 12-month premium plan for $299.
---
---
6. LSAT Prep Classes: LSAT Lab Review Course

LSAT Lab earns a spot on our list of the best online prep courses due to its multifaceted approach. However, students who prefer to learn through repetitive practice will have the best experience with this educational resource.
Once you start working through this course library, the practice questions will ramp up in difficulty to match your progress. This is a great way to improve your competence in essential legal topics without overwhelming you at the beginning— and it keeps you engaged enough to prevent feeling burnt out. This is supplemented by course analytics that identify any specific sections of the curriculum where you may need more practice before moving on.
What if you prefer live instruction? Fortunately, LSAT Lab places considerable emphasis on this method of instruction, with webinars and live lectures regularly airing on their service. These are a great introduction to the law school experience, and you can reach out to your instructor for more information if you enroll in their Tutor package.
When it comes to cost, LSAT Lab eschews a flat enrollment fee for a monthly subscription cost. This can be beneficial if you only need a few months to prepare for the LSAT, but it becomes an issue if you're still a year or two away from your exam date. The ability to pay a discounted rate for several months of access would be a welcome addition, but for now your only option is to pay as you go.
7. Top LSAT Practice Tests: Wize LSAT Review Course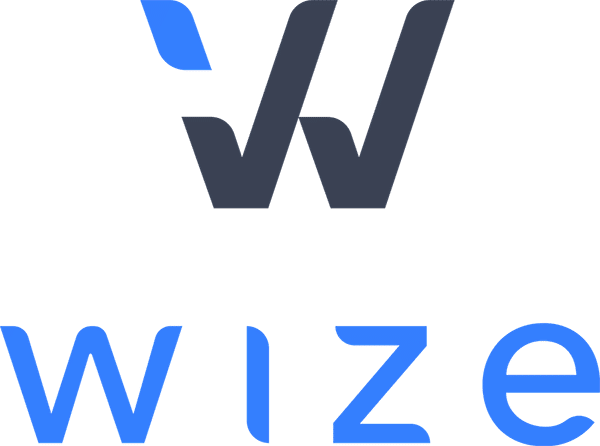 When preparing for the LSAT, it's rare that students have all the time in the world to engage in multiple long study sessions. The designers and instructors behind Wize understand that the world is changing, and that education needs to change alongside it in order to stay relevant. That's why they designed their LSAT prep course with modern technology, and the result is a course that appeals to a modern student's sensibilities.
Here's what I mean:
When you sign up for Wize LSAT, your entire curriculum is divided into 22 modules that cover three core subjects: Logic Games, Logical Reasoning, and Reading Comprehension. These courses include video lectures, practice tests, and sections of study text that elaborate on specific concepts. Think of it as a 6-month semester with 22 classroom sessions.
These modules are taught by John, Wize's LSAT instructor. John scored in the 99th percentile of LSAT test takers and is a graduate from NYU's law program. As a registered attorney in both Canada and the United States, he provides a perspective on preparing for law school that comes from experience in the legal field as well as competence taking law school exams.
If you want to study with a large volume of LSAT practice tests, this is the ideal course for you. It's also a great choice if you have a lot of time commitments, such as a full-time job or a family. You can easily squeeze in a few study sessions on your phone or tablet while commuting, or whenever you get a break from your other time obligations.
Six months of access to this course costs just under $600, but you can pay in monthly installments if you prefer. You also have two days to request a refund for any reason, but after that grace period you will be unable to cancel your membership without losing the money you spent.
Ultimately, however, the quantity and quality of content on offer here will encourage you to keep studying and never look back!
---
8. Best LSAT Review Course: Alpha Score LSAT

Alpha Score LSAT Prep offers an affordable review course that focuses on explaining concepts through animated tutorials, videos, and personal tutoring.
Alpha Score has some of the most detailed and helpful explanations of any course. They walk you through past LSAT questions in detail, so you can learn how to analyze the question and understand the correct answer. This is extremely helpful because it helps you understand how questions are being asked and what answers the test makers are looking for.
As an Alpha Score student, you will have access to your instructors. You can contact them directly and ask for help on a question, concept, or general topic. They pride themselves on their passion for teaching and are will help you succeed in any way they can.
This class includes over 60 full-length practice exams, 50 hours of video lectures, and a set of digital and printed textbooks. All of these materials are available on any device for an initial 12 months. You can renew them longer if you need to.
---
Online LSAT Prep Courses Promo Codes & Discounts
Looking to get into the law school of your dreams with a good LSAT score but you're worried about the price of a prep course? Look no further than our list of discounts and promotional codes below that are geared towards the top-rated LSAT study tools and prep courses. We even have deals from top-tier companies like Kaplan and Princeton Review!
What is the Best LSAT Prep Course?
5 Top LSAT Prep Courses of 2023 – Comparison Guide
| LSAT Review Courses | Best for: |
| --- | --- |
| LSAT Max Study Materials | Most Practice Exams |
| Alpha Score LSAT Prep | Great Support |
| The Princeton Review | Most Video Lectures |
| Kaplan LSAT Course | Most Options |
| Magoosh LSAT Study Guide | Most Affordable |
LSAT Prep Courses Frequently Asked Questions
Can you study for the LSAT on your own?
While there are students that use a variety of methods to prepare for the LSAT exam, to give yourself the greatest chance of success it's recommended to prepare for your exam with a professional review course. The content, organization and scheduling tools are all designed to give you the best possible advantage when taking the test.
💲How much is an LSAT prep course?
Depending on the company and content, the price of an LSAT prep course can vary. Some of the cheapest options will cost around $300-500, whereas some of the most expensive courses will cost more than $2,000.
1️⃣ What is the best LSAT prep course?
Due to its large volume of high-quality content, reasonable asking price, and higher score guarantee, LSATMax's Intensive package is the best LSAT prep course on the market.
Are LSAT prep courses worth it?
Whether or not an LSAT prep course is worth your time and money will depend on the individual. However, enrolling in a review course that offers a score increase guarantee like LSATMax or Kaplan can help you earn a high enough LSAT score to attend one of the top law schools in the country.
How long should I study for the LSAT?
To give yourself the best possible chance of doing well on the LSAT, you should plan to dedicate 1-3 months of solid study. In addition, you should try to take a practice test several months ahead of when you are actually going to take the LSAT
❓What is a good LSAT score?
LSAT scores range from 120 to 180. The average score falls around 150, but if you're trying to get accepted to a top 25 law school, you will likely need a score that is above 160. A score of 170 is in the 97.4 percentile (meaning, better than 97.4% of all LSAT test takers).
💵 How much is the Kaplan LSAT course?
Kaplan's LSAT review course offers four different pricing options. Their most popular course is the In Person Prep Course priced at $1399. However, their Live Online course is $100 cheaper and offers the same material as the first minus in person lessons. Kaplan's cheapest course option is the Self Paced course at $799. The final course Kaplan offers involves one-on-one tutoring, both at home and/or online. It costs $2599 and includes one of the two prep courses at no extra cost.
How many times can you take the LSAT?
Although there have been different policies in the past, currently there are no restrictions on the number of times that you are allowed to take the LSAT. This means you can take it as many times as you want (and have the time and money for!).
---
LSAT Test Info
The Law School Admission Test (LSAT) is a standardized test administered for all law school candidates. Every test is issued and graded by the Law School Admission Council (LSAC). Passing the test proves that you're capable of passing law school, since the test has been designed to predict long term student success.
Structure
Each test is issued over a half-day period and consists of 6 total sections. These are 4 multiple choice sections, an experimental section, and a written section. However, only the multiple choice questions are included in your final score. That's because the experimental section is designed to test new questions for future exams, and the written portion is sent directly to admissions offices for them to analyze.
Scoring
Upon completion of the test, each candidate will be scored on a scale of 120 to 180. Typically, scores average at around 150, but people aiming for the top law schools will want a score higher than 160. All questions on the test are weighted equally, so keep that in mind when planning your study schedule.
If you're unhappy with your score you can take the test up to 3 times in a single year, or 5 times in as many years. However, you can only take the test a maximum of 7 times in your lifetime. Luckily, the LSAC only reports your highest score— but admissions offices will know how many attempts you've made.
---
Who Needs an Online LSAT Prep Course?
Anyone who wants to enter law school needs to take this exam. It's currently the standard for entrance exams, so it's your best bet for entering the school of your choice. And while your exam score isn't the only factor for acceptance, it is the most important— and can determine your access to scholarships and financial aid.
Finding the best LSAT classes can be difficult, but it's important to do your research. There are a number of factors to consider when choosing an LSAT class, such as location, price, curriculum, and instructor quality.
Everyone should prepare for the LSAT exam, but not everyone learns best from a rigid course structure. Whether or not you need a prep course depends heavily on how much the following appeals to you:
Structured Studying: If you like to work under a pre-planned schedule, then these courses will add a great deal of structure to your studying. Alpha Score is a terrific choice if that's what you're looking for.
Guided Teaching: Any courses with a live instructor will effectively mimic a classroom or tutoring experience. Many people perform much better on tests after the content has been taught to them by others; check out Blueprint LSAT Review if this kind of course appeals to you.
Premade Materials: Many courses allow you to work through their materials at your own pace, including LSATMax. That can be helpful to people who don't know where to start their studies. Plus, it's helpful to have the most important topics broken down for you.
Budget: Even if you're worried about your budget, there are many great and affordable courses out there. Thanks to that, you don't need to worry about straining your wallet when preparing for the LSAT.
If any of these reasons sound appealing to you, then I highly recommend taking a prep course. You'll get a much better score thanks to the time you've spent preparing for the test!