Here at the Accounting Institute of Success we're dedicated to helping you take control of your study process and pass the CPA exam on your first try. There are so many people out there who say that you need to give up your social life and put everything on hold in order to study for the CPA exam and become a Certified Public Accountant. That might have been true for them, but it doesn't have to be for you. It's not that these people aren't smart; they just went about studying the wrong way.
I know because I started studying the same way. It wasn't until I took a step back and analyzed my study process that I figured out how to prepare for the exam without killing myself. By getting the right CPA exam study materials for my learning style and implementing smart study strategies, I was able to pass the CPA exam on the first try and you can too! You also don't have to go crazy doing it, you just need a game plan.
The first step to passing the CPA exam is to pick out the right CPA study materials. I've tested and reviewed all of the top review courses out there. I noted the pros and cons of each, so you can narrow down your search and see which one will help you the most. Here are the top rated CPA exam prep courses I've reviewed:
---
CPA Prep Course Reviews
Becker CPA Review

This CPA prep company is officially endorsed by the Big 4 accounting firms, which is one of many reasons why we consider it the best study resource for CPAs. They also offer a variety of study materials, ranging from self-paced practice exams to in-depth video lectures. They've even thrown in free flashcards for convenient studying on the go!
---
Surgent CPA Review Courses

Surgent CPA Review is an impressive and well-made course. It's frequently updated to include a vast library of practice questions and simulations while also providing flashcards and a handy mobile app. However, what really makes them stand out is their incredible adaptive learning technology: A.S.A.P. and ReadySCORE.
---
Wiley CPA Review Courses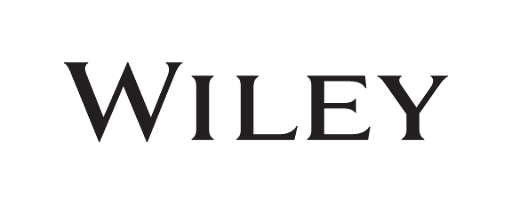 Wiley is a fantastic choice if you like to receive extra assistance from your instructors and fellow students. It's also one of the best options for on-the-go studying, thanks to seamless mobile app integration and offline access to study materials.
See our review of Wiley CPA Review
---
Gleim CPA Prep Courses


Gleim is the best option for students who study best by repetition. They have the largest library of multiple-choice questions and task-based simulations out of any other CPA prep course. However, they also feature detailed explanations for all the different exam subjects to accompany these materials. This means you're not just signing up for a large question bank; you'll receive a fuly-fledged prep course that's helpful even if you've been out of school for a long time
---
UWorld Roger CPA Exam Review


Roger is an excellent course for people who are sick of listening to boring accounting lectures and want something more engaging to study with. The Roger method is upbeat, lively, and energetic. It's great for visual and auditory learners who want to stay awake during their study time.
---
Other CPA Courses Reviews & Comparisons
 Wiley vs Becker CPA – Surgent vs Wiley CPA – Becker vs Gleim CPA – Becker vs Roger CPA
---
Common CPA Exam Questions
What are the Requirements to Take the CPA Exam?
The requirements to sit for the CPA examination are set by individual state jurisdictions. Thus, the requirements vary from state to state. Each state has slightly different rules, but most require CPA candidates to have a bachelor's degree or equivalent to sit for the exam.
---
Why Should I Become a CPA?
Becoming a CPA is the highest professional achievement in the accounting profession. Certified Public Accountants are the crème de la crème. They are the best at what they do and are respected as such. Plus, a certified accountant will typically earn at least $1,000,000 more than his or her non-certified counterpart throughout their careers.
---
Where Do I Apply for the CPA Exam?
Applying for the exam is overly complicated. There are numerous steps to applying for the exam. First, you will need to submit your transcripts and application to your state board for approval. Once you are approved, you can apply for your Notice to Schedule (NTS). After you have your NTS in hand, you will be able to schedule your exam.
CPA Exam Application Information
---
How Do I Schedule my Exam Date?
Scheduling your exam is a little complicated. The first step is to get your NTS. This gives you 6 months to schedule an exam date with a Prometric testing center. If you don't schedule within that time, your NTS will expire and you will have to pay more fees.
Here's some more scheduling information.
---
What's on the CPA Exam?
The CPA exam consists of four parts: FAR, REG, AUD, and BEC. Each section covers different topics and materials.
FAR: Financial Accounting and Reporting
REG: Business Regulations and Taxation
AUD: Auditing
BEC: Business Environment Concepts
---
What is the Format of the CPA Exam?
The exam format is slightly different for each section. All sections include several testlets of multiple-choice questions followed by a series of task-based simulations. The BEC section also includes a written component where candidates display their communication skills.
More info about the new CPA Exam Blueprints
---
How Do I Study for the CPA Exam?
Studying for the exam is no easy process, but it doesn't have to take over your life. If you are smart about how you study, you will be able to cut tons of hours off your weekly regiment. The key is focus and analysis. Know what you are studying and why. Don't simply study for the sake of studying.
---
How Long Should I Study for FAR, AUD, BEC, REG?
The amount of time you study for each section will vary because it depends on how familiar you are with the topics. Let's face it. Some people are just freaks and remember every single tax code they've ever read. These people won't have to study for REG nearly as much as they will have to study for AUD. It's not about how long you study for the CPA exam, it's about understanding what you know and knowing when you can move on and not study any longer.
---
What are the Best CPA Exam Study Tips?
There are numerous CPA study tips that will help you remember topics and concepts and shave time off your study schedule. One of the biggest ones is to work with your CPA books. Don't work against your review course. If it is set up to work a certain way, just follow it. If that system doesn't work for you, it's probably the wrong review course for you.
---
Which CPA Exam Section Should I Take First?
There is no right or wrong part of the exam to take first. Many people think because BEC is shorter that this section is the "best" one to take first. This isn't true. Everyone should take the exam in an order that fits their understanding and knowledge of the topics.
See more about what section you should take first.
---
What is the Best CPA Review Course?
There isn't a single CPA review course that is the best. There are several companies that make great study guides, books, and review materials. Each of them is different and work well for different people. The important thing is that you find the right one that fits you and your learning style.
See more about what review course you should purchase.
---
Should I Use a Cram Course or Final Review?
A lot of people are concerned about cram courses and final review programs. This is an important part of the studying process, but it is not the most important part. You won't be successful by cramming a week before the exam. Thinking about your study process more globally will help. Also, yes, you should get a cram course. 🙂
---
What CPA Books and Video Lectures are Best?
Again, there are several different company making books and lectures. It's important to look at your learning style to see which ones will fit you better rather than comparing company A to company B.
See more info about CPA Books and CPA lectures.
---
Other Certifications, Professional Licenses, & Exams
Enrolled Agent
The Enrolled Agent exam consists of three separate tests and is generally considered less difficult than the CPA exam. Want to learn more about becoming an Enrolled Agent? Compare the differences and similarities of the EA vs the CPA exam.
If this seems like a better fit for your career path, then you'll want to check out our Top 5 best EA review courses.
Chartered Financial Analyst
Becoming a CFA is extremely coveted all around the world due to it's difficulty and prestige. Learn more about the CFA exam and find out about the top rated CFA prep courses.
Certified Management Accountant
Pursuing CMA certification is a terrific career move if you want to work in upper management at some of the top accounting firms. We've got all the information you need on this subject, including a guide to the best CMA review courses and a step-by-step guide to becoming a CMA.
Law School Admission Test and Bar Exam
Want to become a lawyer? If so, you'll have to score high on the LSAT first. Learn all about the best ways to study for the LSAT, as well as our picks for the best LSAT prep courses on the market. We've also got excellent resources to help you pass the Bar exam and become a licensed attorney!
Certified Internal Auditor
If you prefer auditing over day-to-day accounting, you'll want to look into becoming CIA certified. We've also got the scoop on the best CIA prep courses and study materials to help you pass the difficult certification exam.
Project Management Professional
Are you a team player? If so, you'll definitely want to learn more about PMP certification and what it can do for your career. Learn more about the most helpful and effective PMP exam prep courses here!
Financial Risk Manager
If you're an experienced financial mind who knows a think or two about risks, becoming FRM certified is an excellent move to bolster your career growth. Do yourself a favor and read our guide to the best FRM certification courses if you want to learn more.
Six Sigma
If efficiency is what you crave, you're going to want to learn everything you possibly can about Six Sigma. We've got answers to all your questions, including comparisons of the top Six Sigma prep courses, right here!
---