Say you're a young professional interested in pursuing a career with high salaries, upward mobility, and lots of open positions. What's your first step:
If any of these four scenarios apply to you, then your first and last resource for exam preparation materials should be Surgent. Over the 30-plus years they've been in business, this company has expanded their curriculum to cover these certification programs and more— while simultaneously improving their study resources to incorporate adaptive learning technology and insight from seasoned industry veterans.
Take a look at these exclusive Surgent coupon codes and discounts and put your best foot forward in order to achieve your career goals!
☑️ Surgent CPA Review Discount Codes
Surgent's CPA review course is the best on the market. It combines video lectures with practice exams that can be made up of over 8,000 different questions. It even offers extra study materials to change up your study routine, such as digital flashcards and a full textbook. However, what makes it the best is how it tracks each student's progress through their exam prep with A.S.A.P. technology and generates a personal ReadySCORE.
If you've already tried their free trial and want to sign up for the full thing, make sure to check out our exclusive Surgent CPA Review discount codes below so you can get an even better deal!
☑️ Surgent CMA Review Discount Codes
When preparing for the CMA exam, Surgent's CMA prep course offers you the most significant academic advantage. If you want to practice in realistic exam conditions, they have over 3,000 practice questions that can be made into customized mock exams calculated according to your overall exam readiness. If you need to brush up on key concepts, you can also refer to their 60+ video lectures or multiple PDF textbooks. 
With the safety of their pass guarantee and convenience of their mobile compatibility, it's a great idea to sign up for their CMA prep course today! Just remember to try our Surgent CMA Review discount codes first:
☑️ Surgent EA Review Discount Codes
Want to know why Surgent's EA review course is the best option for helping you pass the EA exam? Students who enroll in their courses have a 96% pass rate! Ultimately, this has a lot to do with the powerful adaptive learning platform that guides you through your study program from start to finish, generating practice quizzes while linking to relevant video lectures and textbook passages as you progress.
Do yourself a big favor and sign up for one of Surgent's EA exam preparation packages if you want to pass the exam with confidence. Do yourself an even bigger favor and check out our Surgent EA Review discount codes first: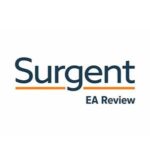 $250 Savings on Surgent EA Review Ultimate Pass
261 uses today
Last Used: 4 minutes
☑️ Surgent CIA Review Discount Codes
Whether you prefer to study at home on your desktop PC, at the coffee shop on your laptop or tablet, or on the go with your smartphone, Surgent's CIA prep course will give you everything you need in a convenient platform so that you pass your exam in record time. Definitely check this course out if you need a lot of practice questions to work with and you like to brush up on your exam knowledge with textbooks or video lecture content.
However, it's important that you don't forget these Surgent CIA Review discount codes before signing up for their course; you can save a lot of dough!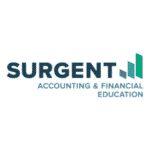 $125 Savings on Surgent CIA Review Essentials Pass
8 uses today
Last Used: 1 days