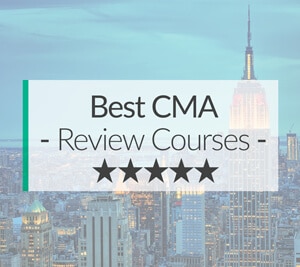 Deciding on the best CMA review course that will help you pass the Certified Management Accounting exam and become a CMA in the shortest amount of time possible isn't that easy. There are a few different companies that make CMA prep courses and, believe it or not, all of them boast their study materials to be the best. How are you supposed to differentiate between them all and decide on one?
Well, the first thing that you have to know is that there isn't just one "best" CMA study guide. All of the courses have their own benefits and drawbacks that work for some people and not for others. The important thing is that you check out each of the best CMA study materials to see which one will work for you.
Everyone is different. We all learn differently and different ways of staying focused while we study. Some strategies work well for some people and not for others. It's important to find a study guide that matches your learning style and will help you stay focused. You will most likely end up spending over 100 hours preparing for the Certified Management Accountant exam. The last thing you want is a review course that will add study time to your schedule instead of speeding it up. You want a study guide that will help you learn faster—not hold you back.
That's why I've reviewed all of the top-rated CMA study guides. I wanted you to be able to look at each one and understand which fits your learning style, study schedule, and most of all, your budget. I review the study text, video lectures, and all of the features of each course, so you will be able to see all of the benefits and drawbacks.
---
Quick Look at CMA Course Reviews and Rankings
Here's my list of the top CMA exam prep courses, so you can pick out the right course and start studying for the Certified Management Accountant exam.
---
The Top CMA Exam Prep Courses and Study Guides of 2019:
Here are the best CMA exam study material review courses to help you pass the CMA exam on your first try and become a Certified Management Accountant.
| AIS RANKING | #1 | #3 | #3 |
| --- | --- | --- | --- |
| GET STARTED | START NOW | START NOW | START NOW |
| CMA REVIEW COURSES | | | |
| PRICE | $699 | $1,794 | $1,800 |
| PRACTICE QUESTIONS | 2,500 | 2,500 | 5,500 |
| FULL LENGTH PRACTICE EXAM | Unlimited | Unlimited | Test Bank With Additional 3,800 Questions And 10 Essays |
| VIDEO LESSONS | Text-Based Only | Complete Video And Audio Lectures | 64 Hours Of Video Instruction |
| COURSE ACCESS | 18 Months | 2 Years | Partner Until You Pass Guarantee |
| TEXTBOOKS | PDF Textbooks | Full Printed And E-Textbooks | PDF Textbooks |
| GUIDED LESSONS | Personalized Study Plans | Week by week course outline | Personalized Study Plans |
| SUPPORT | Automatic Content Updates | Unlimited Coaching Online | Online Support From Subject Matter Experts |
| MONEY BACK GUARANTEE | YES | YES | Full Refund Within 10 Days |
---
Surgent CMA Review – Rank #1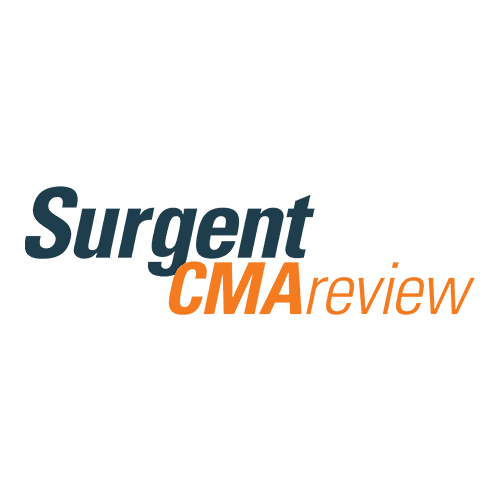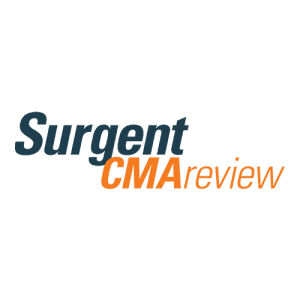 Surgent has crafted one of the top exam prep courses for those seeking a Certified Management Accountant certification. With 2,500 multiple choice questions, 36 essay problems designed to help you think critically, unlimited practice exams, and more, this is one of the most comprehensive study tools on the market. Furthermore, the course takes note of the areas you're excelling in and where you're struggling. It then uses this information to craft a personalized study planner for your progress through the course
One of the huge positives of this course is that it is designed for efficient studying. Surgent has revolutionized studying, cutting out a shocking amount of wasted study time by focusing on turning weak areas into strengths. The smart technology in the platform helps with this, using pre-assessments and frequent practice quizzes to determine where you still need the most work!
However, this focus on efficient studying may be seen as a negative by some, particularly students who thrive in a classroom setting. The CMA Prep Course is self-led; you'll need to hold yourself accountable to read the text, study, and maintain your progress. There are no instructors or activities to keep your interest, so you'll really need to power through some of the drier portions of this study course.
---
CMA Exam Academy Review – Rank #2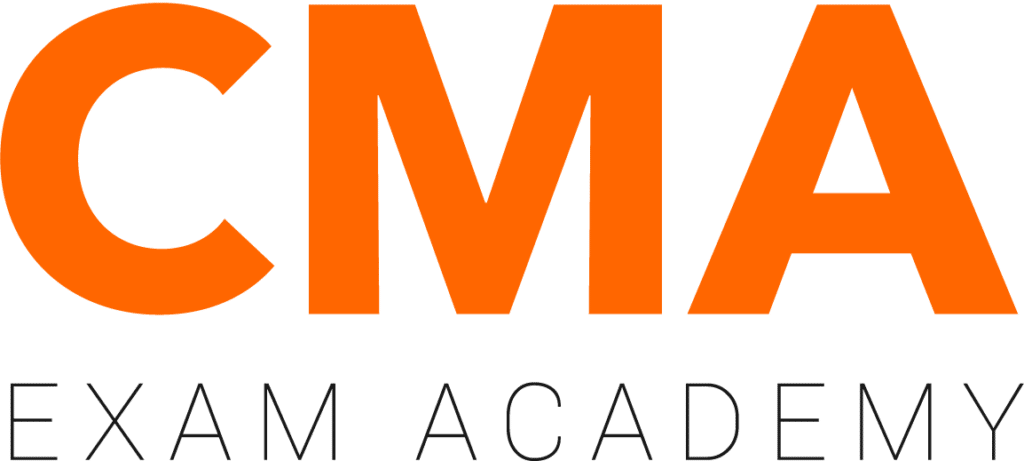 The CMA Exam Academy was founded by Nathan Liao, CMA. This course is somewhat unique because it offers extensive 1-on-1 personal coaching. Each candidate who signs up for this course will be in personal contact with Nathan himself as they go through course.
The study materials includes 50 hours of HD video lectures present by Nathan and over 2,500 multiple-choice questions. You will also have access to audio lectures as well.
This is by far the most personal Certified Management Accountant review course out there right now, and is also less expensive than both Wiley and Gleim's CMA courses.
Another great feature is that this course comes with a 100% pass guarantee. If you fail after using CMA Exam Academy, you will be able to use it again. However I doubt too many people fail after working side-by-side with Nathan to prepare.
---
Wiley CMAexcel CMA Review – Rank #3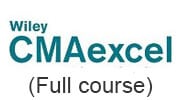 Wiley is one of the oldest and most trusted companies in the test prep industry. They know what they are doing and they always make a really easy to use product that consistently helps candidates cut tens of hours off their study time.
Wiley CMAexcel is no exception. Their unique bite-sized learning approach helps you stay focused on key topics without dragging you down long rabbit trails that force you to lose your focus. Each lesson is short, sweet, and to the point.
This affordable course includes more than 2,000 multiple-choice questions and more than 23 hours of video lectures. This is a huge help during your study process. Watching the videos and going immediately into practice questions will help you understand and memorize the information extremely fast.
This course also comes with a full set of textbooks that have in-depth, real-world examples to help you understand the concepts. You also get a full set of flashcards that you can use to memorize important concepts and topics.
PLUS: It also never expires. Say goodbye to reactivation fees. 🙂
CPA Exam Product Review - Summary
Reviewer
Review Date
Reviewed Item
Author Rating