CMA exam preparation is already a dense subject— you don't need to waste your time and brain cells searching for the best options to help further your career and pass your tests. To make it easier for you to pick the right review course, we've assembled this breakdown of Wiley vs. Gleim. Keep reading to learn more about the services included with these two titans of CMA prep:
Where do these two companies overlap and how do they differ?

Which is the better provider of high-quality test prep?

Which course offers the most bang for your buck?
We've got the answers:
Despite similarities between their offerings, presentation, and course pricing structures, there are a few key differences between the two. Knowing these differences can help you to pick the better option for your personal preferences and goals. For that reason check out these highlights of both companies as well as our a guide to the ins and outs of each.
Let's get going— you have an exam to ace!
Overview of Wiley vs. Gleim
Before taking a deeper dive into course offerings, let's take a moment to introduce our contenders:
Wiley CMA Review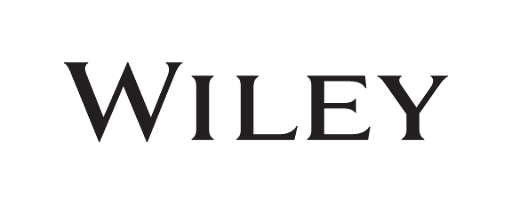 Having acquired Efficient Learning Systems Inc and its signature product CPA in November of 2012, Wiley officially came out of the gates with guns blazing when they launched in 2013. In the almost ten years since, Wiley has continued to add to and optimize their platform to enhance the learning capabilities of their students. Their platform is even mobile-friendly, which is pretty rare among CMA prep courses (more on that later!).
Gleim CMA Review

Gleim can trace its roots all the way back as far as 1974 when professor Irvin Gleim and his wife wrote their very first Gleim CPA Review book. Over the subsequent years, Irvin Gleim has worked on several additional self-study prep books and supplementary study materials to build Gleim into the CMA course prep powerhouse that it is today. In addition to CPA Exam prep courses, Gleim prides itself on being an eco-friendly company.
Gleim vs. Wiley CMA: Course Access and Enrollment Expiration
Wiley and Gleim both claim to provide unlimited access to all their course content until you pass. However, not all of the content available in some of Gleim's packages provide this option.
When checking the additional details of some packages, you can see that access to recordings and other items actually expire in October of the following year instead of lasting for a full year. It's likely that these recordings are replaced with newer recordings, but you may still want to save these somewhere if you plan to review them again at some point.
Regarding Wiley, this CMA exam review course offers one fully unique aspect to their pricing structure. Any class that you've enrolled in and passed can be taken again at no additional cost. For comparison, Gleim's courses don't have this same feature included in their access-until-you-pass model.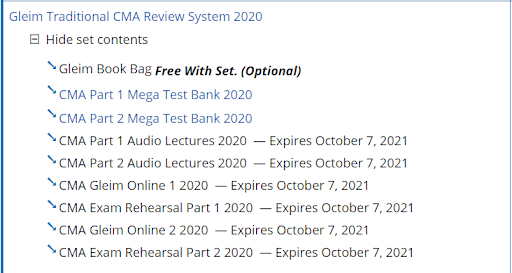 Wiley wins this round by extending their value one step further than the Gleim. With that being said, both courses offer generous guarantees and access periods that should be more than enough for your study needs.
[uam_ad id="17078″]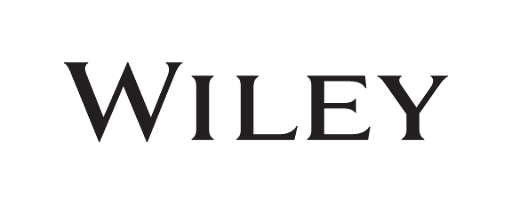 Winner: Wiley CMAexcel
Wiley vs. Gleim: Course Study Materials
When you're dropping serious amounts of cash on exam prep courses, it's only natural to find yourself asking: Are there any extra perks included? More often than not, the answer to that question is yes. However, which CMA review course offers the best perks is another question entirely.
Here's what you need to know:
For example: the Platinum Wiley CMAexcel Exam Review Course includes a slew of study materials and content, including an online test bank that includes thousands of practice questions, flash cards, and their 11th Hour Final Review. However, Wiley's direct mentoring options aren't as fleshed out as Gleim's.
Many of the features provided with Wiley's Platinum course can also be found in Gleim's CMA Premium Review package. In addition to mentoring provided by personal counselors, Gleim also provides its students with assistance from their team of Accounting Experts. This extra one-on-one help is hard to find— especially at this price!
It's almost too close to call here, but Gleim takes the win. Due to the extra level of attention — and the value of having additional tutoring when you need it — Gleim CMA Review offers the better set of study materials for their students.


Winner: Gleim CMA Exam Prep
Wiley vs. Gleim: Pricing
While both Wiley and Gleim offer a 3 level pricing structure, there are some key differences to understand between the two company's offerings.
At first glance, it would appear that these prices are pretty close, with Gleim taking a slight edge on the majority of packages. Check out this infographic for more info: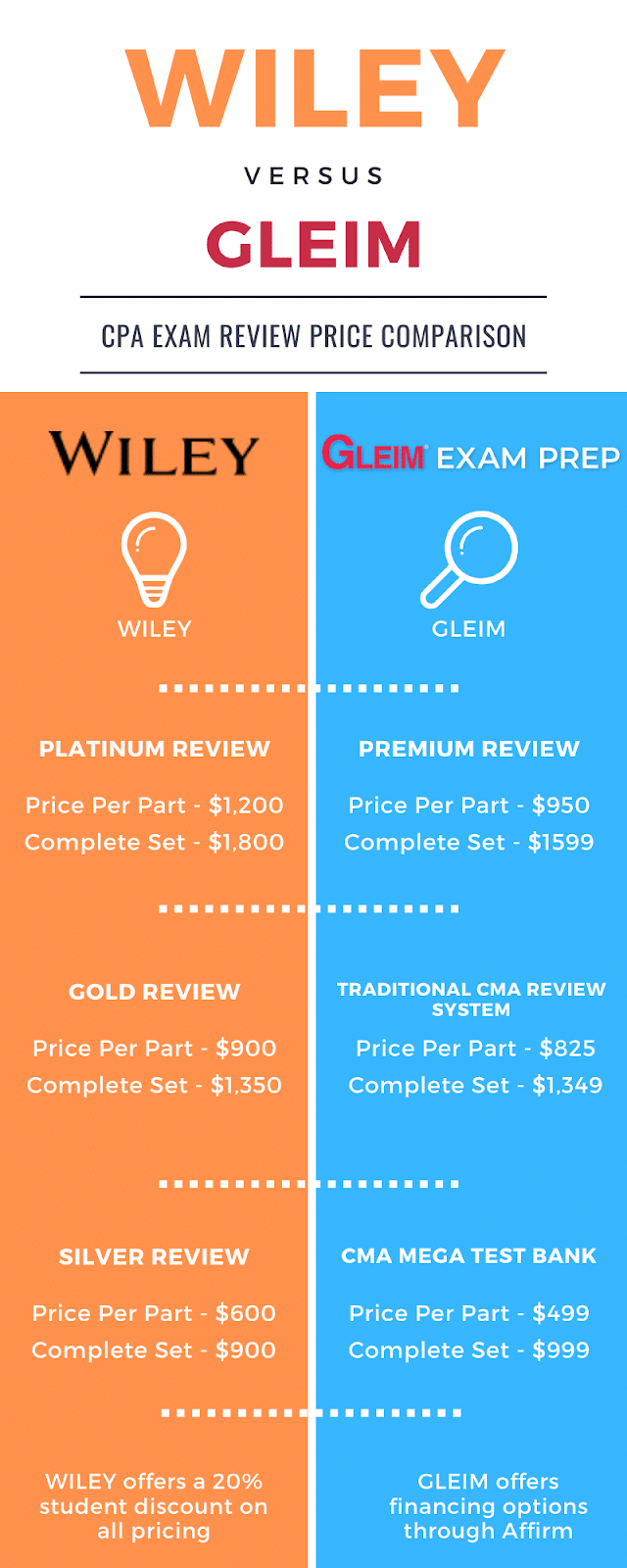 Pretty close, right? However, the checkout screen tells a different story.

Wiley offers a 20% student discount on both their complete and partial course offerings. Check out the currently active Wiley CMA promo codes here. Applying this discount at the checkout screen shows that their pricing is actually lower than Gleim's on every package.

Not a student? Here's what you need to know:
Compared to Wiley, Gleim offers some excellent deals and provide options to clients who may not have all of the cash for a course on hand. For students (and non-students) looking to keep to a budget-friendly tuition, financing options are available through Affirm.

The better price really depends on your personal preference and budget, but Gleim clinches the victory since you don't need to be a student in order to take advantage of their offers. If you are a student, you might be interested in Wiley's discount— but you should check out our exclusive Gleim discount first!


Winner: Gleim CPA Review
Wiley vs. Gleim: Supplementary Content
Both Wiley and Gleim have extra offerings in addition to their three primary course sets and both let you purchase their course in 2 parts. However, these two companies don't allow users the same level of freedom to purchase items a la carte.

To their credit, Gleim's auxiliary content is mostly free content consisting of Practice Exam Questions, a free CMA Exam Study Guide, and a series of free CMA Webinars and Educational Videos. Free is always a plus!
On the other side of the coin is Wiley's offerings. First, there's the 11th Hour Final Review. This includes a list of target categories you need to hit before your exam, additional practice tests, and a CMA Associate Professor from Brigham Young University as your instructor. Wiley also offers their Flash Cards as a separate purchase option as well as virtual online classroom sessions.
Although Wiley's supplemental content sounds very promising, actually using these materials is a different matter entirely. For example, the companion mobile app required to access several flashcards has discrepancies with the full desktop version, which can hamper your ability to study effectively. Additionally, many students have expressed difficult connecting to their mobile apps on many occasions, which really puts a damper on their advertised ability to pick up your study sessions on the go.
When two providers are throwing excellent free content your way and bundling hundreds of dollars of extras into their premium packages, the only real winner is you, the consumer. However, in this case we found Gleim to be the winner, as their materials all function exactly as intended with minimal customer complaints.


Winner: Gleim CPA Review
[uam_ad id="17078″]
Wiley vs. Gleim: Site Design & Ease of Use
Looking between Wiley and Gleim, you'll see that the two sites are very different in their approach and design despite having similar offerings:
In the case of Gleim, their site's impressive but a little overwhelming. Prepare for multiple popups and automated chat windows to interrupt your experience browsing their course catalog. In fact, you may need to go back and forth between several of the pages to fully understand the courses available and the pricing options associated with them. Ultimately, there's quite a bit of information available— it's just included in a way that's not easy to navigate.

On the other hand, Wiley's site offers its namesake— efficiency. This company's respect for your time is immediately apparent when you visit their CMAexcel page. Information is clearly presented on what each course is about as well as a discount and free 2-week trial offer. And while Wiley does offer a percentage-off discount like Gleim, this offer doesn't impede site navigation or require the user to close out of extra pop ups.
While both sites are informative and functional, we found Wiley to be the better experience. They have an understated and streamlined approach to presenting information to their users, whether you're navigating their homepage or accessing their CMA study materials.
Winner: Wiley CMAexcel

Final Recommendation
While your final decision will ultimately come down to personal preference, hopefully the information provided above can help point you in the right direction.
The impressive background of their company and the massive amount of content available makes Gleim a great value. This is especially true for those that need a little more of a hands-on personal touch for their style of learning.

By the same token, we found Wiley CMAexcel to be a streamlined and highly efficient program. They implement technology and flexibility to help their students while still fully respecting their time— which is extremely important in today's hectic business landscape.

Both courses provide ample materials to students and each has its own set of appealing traits and features at their respective price points. However, Wiley is the better option of the two because their course offers a better overall experience, offering a slightly higher quality in contrast to Gleim's higher quantity.