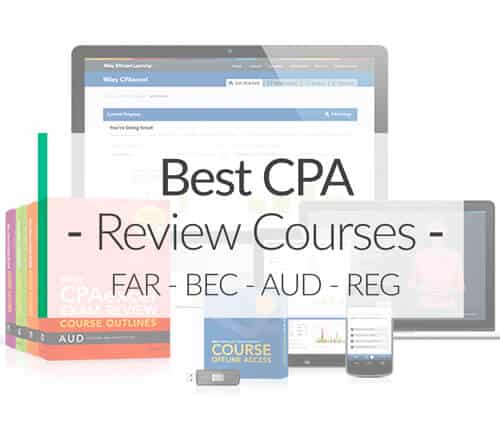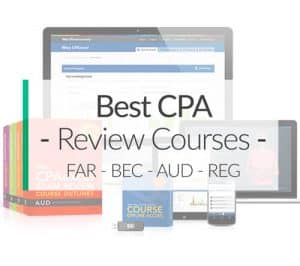 Purchasing the best CPA review course for your learning style will absolutely help you pass the Certified Public Accountant exam and become a CPA. The only problem is how do you find out which one is right for you? There are several CPA study materials on the market that all claim to be the industry's most elite and top-rated prep course. Consequently, it's important to look at each one before you make a decision. Picking the wrong CPA review materials could cost you dozens of study hours and thousands of dollars in fees.
So, which CPA exam review course is the best? Well, there isn't really one course that can say it's the best. All of the ones on the market are designed with different kinds of learning technology and study plans; consequently, these varied courses can help students with a wide range of learning styles. There isn't a one-size-fits-all guide out there, unfortunately. Before you start thinking about which CPA exam prep course you want to use, you should think about your own studying style. Do you like to read textbooks or listen to lectures? Are visual aids important or do you prefer audio? All of these aspects of a CPA exam course are important and something you should consider.
Remember, most CPA candidates study for hundreds of hours over the course of his or her CPA exam course. Finding the right review course is extremely important. After all, no one wants a study plan that will hold them back, distract them, and maybe even prevent them from passing. I know it sounds crazy, but many people attribute their failing scores to improper study materials. What this means is that their prep courses didn't engage them or prepare them for the CPA exam. It's true.
That's the main reason why I have reviewed many of the top rated CPA review materials. This way you can evaluate the ins and outs of each online CPA prep course, look at the materials, and understand the benefits of each. With all of this information, you should be able to make an informed decision on which one is right for you and your learning preferences.
---
Top 7 Most Popular CPA Review Courses Compared 2019 [07/17/19]
---
CPA Prep Courses Reviews and Rankings 2019
Here are our reviews of the best CPA exam review courses and study materials. Please check them out, so you can stop worrying about which course to use and focus on what matters: passing the CPA exam and starting your career as a Certified Public Accountant today!
2019's Best CPA Review Courses & Discounts
AIS RANKING

#1

#2

#3

#4

#5

#6

#7

GET STARTED
Full Course
Full Course
Full Course
Full Course
Full Course
Full Course
Full Course
CPA REVIEW COURSES
COURSE REVIEWS
Surgent CPA Review
Roger CPA Review
Wiley CPAexcel Review
Becker CPA Review
Gleim CPA Review
Fast Forward Academy
Yaeger CPA Review
PRICE
Check Price
Check Price
Check Price
Check Price
Check Price
Check Price
Check Price
DISCOUNTS
$1,000 Discount
Show Coupon
$750 Discount
Show Coupon
$1,000 Discount Show Coupon
$1,000 Discount

$200 Discount
Show Coupon
$310 Discount
Show Coupon
$239 Discount
Show Coupon
VIDEO LECTURES
350 Lessons
100 hrs
140 hrs
100 hrs
100 hrs
80 hrs
104 hrs
TEST BANK QUESTIONS
7,250+
6,000+
12,000
7,200
10,000
6,500
4,300
SIMULATIONS
375+
400
500
400
1,300
230
164
UNLIMITED ACCESS
Yes!
Yes!
Yes!
Yes
Yes!
Yes!
No
FINAL REVIEW INCLUDED
Yes!
Yes!
Yes!
Yes
Yes
No
Yes!
FINANCING
Get Financing
Get Financing
Get Financing
Get Financing
Yes
Yes
Get Financing
FREE TRIAL
Free Trial
Free Trial
Free Trial
Free Trial
Free Trial
Free Trial
Free Trial
#1 Surgent CPA Review Courses: Best Adaptive Learning Software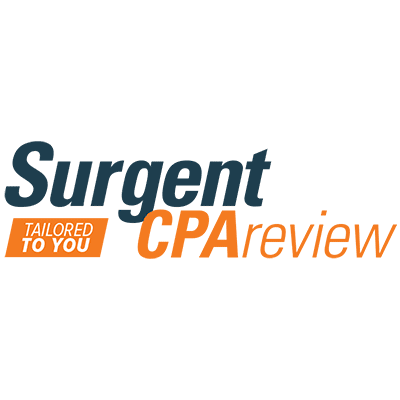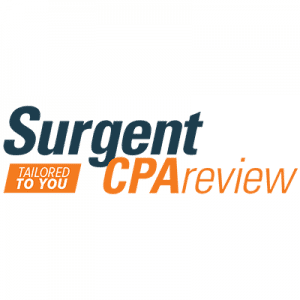 Surgent CPA Review is a relatively new CPA prep course on the market, but they aren't a new company. In actuality, Surgent has been providing CPE and other professional education for several decades and has now released a complete set of CPA prep course study materials. They take their experience educating elite accounting professionals and apply it to students and CPA candidates.
This year Surgent CPA Review has been named one of Accounting Today's Top New Products. This award is given to only the most innovative products on the market, with the kind of data-driven learning technology leading the revolution of the accounting industry.
Their online dashboard and smart course design are modern and a breeze to use. This guide includes over 350 video lectures and 7,250+ practice questions with explanations. Additionally, they provide a 3-day money back guarantee offer for anyone who isn't satisfied with their system. Ultimate Customer Service includes unlimited content and technical support with responses guaranteed within 1 business day. Why not try it out for yourself? What's there to lose?
---
#2 Roger CPA Review Course: Best for Engaging Video Lectures

Roger CPA Review is a great course for candidates who want a more lively presentation with an interesting personal counselor. Roger Phillips is notorious for his flashy and flamboyant lecture style that keeps candidates' attention and focus.
If you are bored with traditional accounting lectures and want something a little more entertaining and eye-catching, Roger is a good choice for you.
This prep course is developed around the Roger Method of self-study learning where candidates watch his lectures, read the text, and practice the review questions. Furthermore, it includes more than 6,000 review questions in addition to tons of unique mnemonic techniques and strategies that Roger has created to help you remember different concepts. This course contains everything you will need to pass the exam, but it doesn't have an unlimited time frame in their Premier course. Instead, students will have to upgrade to the Elite-Unlimited tier for unlimited access.
Roger CPA Review Discounts & Promo Codes
---
#3 Wiley CPAexcel CPA Review: Best for Self-Studiers (Most Practice Questions)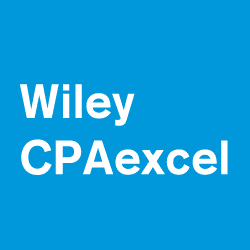 Wiley CPAexcel is an excellent premium review course with numerous benefits. It features their trademarked bite-sized learning system that breaks complicated subjects down into smaller lessons, so candidates have an easier time understanding complex problems. Furthermore, it also allows the candidate to focus on a single topic for a short amount of time rather than having to memorize hundreds of facts at once.
The Wiley test bank has over 12,000 multiple choice practice questions that include explanations of each answer for you to understand the thought process behind each question. It also does not expire. That's right; there is no expiration date, so you only have to buy it once and can use it until you pass the exam. This self-study course is highly recommended and is ranked #1 for a reason.
---
#4 Becker CPA Review Course: Endorsed by Big 4 Accounting Firms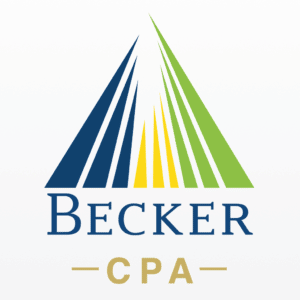 Becker CPA Review is one of the oldest and most respected companies in the CPA prep course industry. They have helped thousands and thousands of candidates all over the world pass the exam. Consequently, they are endorsed by all of the big CPA firms and major universities in the country. So, why do they get such a low rating on this review?
There are a number of reasons Becker doesn't seem to measure up to the other courses that are available today, with the main one being the price difference. There aren't enough high-end features to explain the huge gap in price between Becker and some of the other comparable courses out there. Thus, they aren't highly recommended on this list.
Becker CPA Review Discounts & Promo Codes
---
#5 Gleim CPA Exam Review Course: Most Task-Based Simulations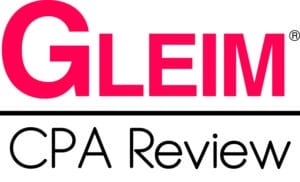 Gleim CPA Review is one of the oldest review and test prep companies on the market. They have been trusted by tens of thousands of candidates to help pass the AICPA's certification exam on the first try. There's only one way a company can stay in business this long: they actually work!
Gleim provides the biggest test bank out of any CPA exam course company. They have also written some of the most detailed and comprehensive textbooks on the market today. Hence, you won't have a question about a topic or concept after reading a Gleim study guide. The course has also been updated with new video and audio lectures that allow candidates to follow along with the materials and make bookmarks and notes during the lecture presentation. This course is ideal for candidates who have been out of school for a long time or international students.
Gleim CPA Premium Review Discount – Save $500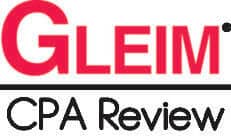 CPA, Exclusive Discount, Gleim CPA 37 uses today
CPA 35 uses today
Save $500 with our Gleim CPA Premium discount and get an awesome deal on a proven course. Buy now and get started today!
Last Used 3 hours ago
Expiration Date:
July 26, 2019
---
#6 Fast Forward Academy CPA Review: Best for Student's With Small Budget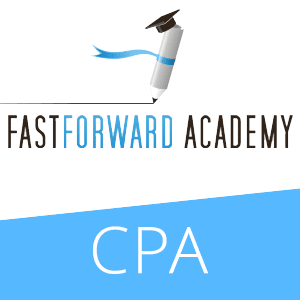 Fast Forward Academy is a relatively new company in the CPA test prep industry, but they can't be counted out in your search to find the right course. Fast Forward pioneered the idea of individual learning with their adaptive learning study course. Consequently, this course actively changes as you go through it to focus on the topics that you need more help with.
The idea behind this system is to focus on your weaknesses instead of drilling home your strengths over and over again. The concept of adaptive learning can help candidates learn concepts faster and cut their study time significantly if they are willing to embrace this approach.
The new, updated Fast Forward CPA prep course also includes hundreds of hours of video lectures to help explain complex topics. They completely redesigned the interface and functionality of the software, so all of the features are directly accessible in the study modules. As a result, there's no need to exit a lesson to go back to a dashboard. They also provide way more study materials and information in their textbooks than in previous years.
Save $310 – Fast Forward Academy CPA Discount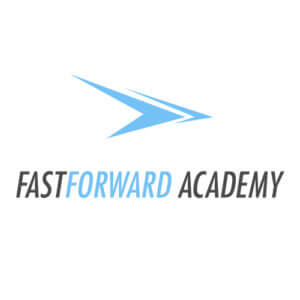 CPA, Exclusive Discount, Fast Forward Academy CPA 34 uses today
CPA 40 uses today
Save $310  off the Fast Forward Academy CPA Smart Bundle course! Use this discount link to save BIG and start your CPA journey today!
Last Used 1 hours ago
Expiration Date:
July 23, 2019
---
#7 Yaeger CPA Review Materials: Best for Affordability

Yaeger CPA Review is a company that prides itself on providing great customer support. If you purchase a Yaeger course, you will be able to contact one of the presenters almost any time of the day. Additionally, you will actually be able to communicate with the lectures and presenters themselves. You can call their hotline and speak to any one of them about your questions and they will help you understand the materials.
Aside from their customer support, Yaeger offers a full premium review course with very easy to follow lectures. There are several presenters that explain topics in great details, so you can follow along and take notes. The instructors also review hundreds of multiple choice practice questions in the lectures, so you can follow along with them. Much like Roger courses, the Yaeger CPA prep courses are not unlimited and will expire after a period of time. However, this isn't a problem if you are planning to pass the exam on your first try!
SAVE $239 On Yaeger CPA Review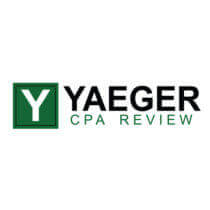 CPA, Exclusive Discount, Yaeger CPA 37 uses today
CPA 38 uses today
Save $239 off 4-part all-access full CPA courses. Take advantage of these savings because they don't last long.
Last Used 2 hours ago
Expiration Date:
July 23, 2019
---
CPA Prep Course Comparisons: Head To Head
With so many CPA courses on the market, it can be tough to pick the best one for you. Luckily for you, I've compared the strengths and weaknesses of some of them to make picking easier.
Becker CPA vs Wiley CPAexcel
Becker CPA Review is built around giving you a customized and flexible studying experience. It does this via its study planner and study roadmap tools. Using these will give you a flexible and competitive study experience.
Alternatively, Wiley CPAexcel has built themselves for studying in short bursts. Lectures are designed to be short enough that you can listen to them during break times at work. Each lecture ranges from thirty to forty-five minutes. While both courses are good in their own way, Becker has a heftier price tag than Wiley CPA Review. I would only recommend Becker if your work is paying for it. Otherwise, choose Wiley.
---
Becker vs. Surgent CPA Review
Becker CPA and Surgent CPA courses both have a very important feature; their use of technology. Even though Becker offers a useful mobile app, Surgent's course is designed to be much more intuitive. Their short video lectures and dashboard are both designed to be as straightforward as possible.
Becker once again loses out when it comes to their price tag. Surgent offers a five day free trial in addition to being almost half the price of Becker. If you pick Surgent you'll end up with more content for less money.
---
Becker CPA versus Roger CPA Review
Roger and Becker CPA Review both approach teaching in very different ways. Becker's online CPA program offers a wide range of qualified professionals, while Roger's courses and lectures focus on just one instructor: Roger himself. This is done so that students will always work with the same teacher, making the course feel like a real life college course. All of Roger Philip's lectures are engaging thanks to his excited and involved delivery. While he is a great teacher, I actually prefer seeing different styles of teaching from Becker's variety of teaching.
Roger is a good option at a lower price tag, but if you can afford Becker I would recommend choosing them.
---
Gleim vs. Wiley
Wiley CPAexcel and Gleim CPA Review both offer a wide range of test content. Gleim and Wiley each offer massive amounts of test questions (9,000 and 12,000 respectively). Additionally, Wiley's questions come directly from old CPA exams so you can be sure what you're seeing is what will be on the test. On the other hand, Gleim's question types are more varied and can appear as MCQ tests, true/false questions, or task based simulations.
Unfortunately, Gleims books tend to be pretty unwelcoming to beginners. This is due to their books being filled with technical jargon that may lead to information overload. If you're looking for a more beginner friendly course, choose Wiley.
---
Top-Rated Supplemental CPA Exam Study Materials
Although all of the courses that I listed above are great, sometimes the course that is right for you doesn't have one key feature that you wish it included. Don't worry. There are a ton of different supplemental study materials that you can use to add on to your CPA prep course to make sure it has everything you need to pass. The most popular supplements are test banks, mobile apps, flashcards, cram courses, and audio lectures.
Let's talk about each of these and look at why you should consider buying them. Keep in mind that purchasing supplements from a company other than your main review course can be a good thing. As a result, it gives you a different perspective and a better variety of materials.
---
Best CPA Exam Test Bank
I've said this a thousand times on this site, but it's that important. I think practicing multiple-choice questions is the best way to study for the CPA exam by far. It helps you understand the topics and practice taking the test at the same time. Nothing is better than that. Thus, if you are going to get any supplemental study materials, I would recommend getting an additional CPA test bank.
Wiley CPA Test Bank
The Wiley CPAexcel test bank includes more than 4,500 multiple-choice questions and 160 task-based simulations. they also added a new section of document review simulations to help prepare you for the 2019 version of the exam. It has advanced analytics to help you target your weak areas and it looks and feels identical to the real Prometric exam interface. It's available for all four sections together or separately and is definitely a great choice.
Gleim CPA Test Bank
The Gleim test bank has long been hailed as the top-rated test bank in the industry. It includes more than 10,000 multiple choice questions and task-based simulations. Because the Gleim authors write detailed and in-depth solutions to each question, you understand what you got wrong. This Gleim CPA Megabank is a perfect add-on to any full-length review course.
---
Best CPA Exam Study Flashcards
Flashcards are a great way to memorize topics and concepts. They are especially useful for definitions and tax code questions. Most of the CPA review courses above include a set of digital flashcards, but not all of them include a physical printed set. Don't worry; you have several different options for printed flashcards.
Wiley CPAexcel CPA Exam Printed Flashcards
Wiley CPA offers a full set of flashcards including 250 cards for each exam section. These cards are updated with new topics, concepts, and helpful answer solutions twice each year. That means you don't have to worry about getting an out-of-date set when you order them.
Roger CPA Exam Printed Flashcards
The Roger CPA flashcard set includes a little less than CPAexcel's, but it's also a little cheaper. It includes 200 cards for each section utilizing Roger's unique mnemonics and memorization strategies. Most of the cards have either a term or mnemonic on the front and a definition or description on the back.
Becker CPA Exam Printed Flashcards
Becker offers a set of flashcards, but they are crazy expensive. I wouldn't recommend wasting your money on these. The only reason I included these on the list is to tell you that Wiley and Roger have better options. 🙂
---
Best CPA Exam Mobile App
Unfortunately, not all of the top review courses offer a mobile app that allows you study on your phone on the go. This isn't a big deal though, because you can always get an app from a different company that provides one. Here are your options.
Roger CPA Mobile App
Roger CPA Review offers a great CPA exam course mobile app experience that brings a full set of flashcards and over 3,500 multiple-choice questions to your phone. This is by far the best app out there.
Surgent CPA Mobile App
Surgent has grown quite a bit in the last few years offering a ton of new study products. They just came out with a full CPA mobile app that rivals Roger's very closely. It includes over 2,200 and it's FREE!
---
Best CPA Cram Course and Final Review Materials
A few of the different review companies offer cram courses and final review products, but only one actually offers it as a stand alone option.
Roger CPA Review Cram Course
The Roger CPA cram course is meant to be used as a final study guide during the last two weeks leading up to your exam day. It covers all of the key topics on the exam and should refresh your memory on some things you may have forgotten along the way. It includes full length lectures and textbooks.
Wiley CPAexcel Cram Course
Wiley offers a final review of sorts. It's not a full cram course like Roger's, but it does have some good options in it. The Wiley CPA focus notes include summaries of the chapters and sections of their review prep. They also include memorize tips on the key exam topics.
---
Best CPA Exam Audio Lectures
Audio lectures are great for people who have a long commute to work or who like to exercise. You can listen to a lecture while working on something else. Here's a few options for stand along CPA audio lectures.
Roger CPA Audio Lectures
Roger's energetic lecture style is contagious and infectious. This carries over into his audio lectures as well. I think it's even more important to have an energetic presenter for audio lectures because you don't have a video to entertain you. Roger's audio lectures are the most entertaining by far. 🙂
Yaeger Audio CPA Review
Yaeger CPA audio lectures are detailed and more in depth than most. They are kind of dry, but very informative. These are great for people who want to know every detail about a topic.
---
Common CPA Exam Questions
Which CPA Exam Section Should I Take First?
This is a common question that many CPA candidates have because they want to make sure they take all the sections in the "right" order. The truth is, there isn't a correct order to take the exam parts. You should focus on completing the exam sections that you feel most confident with first and then move on to the ones that you need to work on more.
Read More About Which Exam Part to Take First…
How Do I Become a CPA?
There are numerous steps that you need to go through in order to become a Certified Public Accountant. The first is to fulfill the educational requirements. Every state has slightly different requirements, so it's a good idea to check with your state board before you being your CPA journey. After you educational requirements are met, you can sit for the exam. Once you pass all four sections and take the ethics test, you can finish your work experience requirements and call yourself a CPA!
Why Should I Become a CPA?
This is a good question because it's important to understand what you are shooting for in order to stay motivated during the process. Certified Public Accountants typically earn more than $1,000,000 more than their non-certified counterparts. This increase in pay also comes with more attractive jobs and career paths as well.
Read More About Why You Should Become a CPA…
What Are the CPA Exam Requirements in My State?
Every state has different requirements to sit for the exam and obtain your license. The two best places to contact for specific details about your requirements is your state board of accountancy and your state CPA society. Both organizations will be able to answer all the questions you have about the requirements you need to become a CPA.
CPA Exam Qualifications and Eligibility Requirements
How Do I Apply for the CPA Exam?
The application process is somewhat difficult and lengthy in many states. First, you will need to submit your college transcripts along with your application to the state board of accountancy. After you submit all the necessary documents and your application is approved, you will be able to schedule your exam date with a testing center. We advice you to contact your state board for more information about this process as well.
How Long Should I Study for the CPA Exam?
This is an interesting question because it depends on your understanding of accounting topics and the concepts covered on the exam. The general rule is that you should study about 80-100 hours for each section of the exam. This might be overkill for some candidates. It might not be enough time for others. The best thing you can do is work through your CPA study materials and see where it takes you. If you get through the materials before you reach the 80 hour mark, good for you!
Should I Take Multiple CPA Exam Sections in the Same Testing Window?
There is nothing wrong with taking more than one exam section in the same testing window. You just need to make sure you adequately prepare yourself for each section. Many candidates try to take on too many things at once and end up failing all of them because they didn't give themselves enough time. If you are going to take more than one section in a single testing window, it would be wise to schedule them at either end. Take one at the beginning and one at the end. This way you will have enough time to properly recover from the first and prepare for the second.
Read More About the CPA Exam Schedule
What is the Cheapest CPA Review Course?
The most affordable CPA review course is Fast Forward Academy. Their online bundle starts at $840, but it doesn't come with printed textbooks. The least expensive CPA study materials that include printed textbooks are Gleim and Yaeger. Both of these courses start at around $1,000 after applying these exclusive discount codes.
Which CPA Exam Prep Course is Best For College Students?
A lot of college students and grads ask which course is best for them since they are freshly out of school. Keep in mind that there is not such thing as "the best" course. The most important thing about picking a course is finding one that fits your learning style. You should try out each course you are interested in by taking advantage of free trial offers. Test them out and see which one you like the best. I'd recommend looking into Surgent CPA Review, Roger CPA Review, and Wiley CPAexcel first. 🙂
---
What Are The Best CPA Review Courses For 2019?
Top 7 Best CPA Review Courses [New Comparison Guide]
| CPA Review Courses | Best for: | MCQ |
| --- | --- | --- |
| Surgent CPA CPA Review Course | Adaptive Learning | 6,840 |
| Roger CPA CPA Review Course | Energetic Lectures | 5,800 |
| Wiley CPAexcel CPA Review Course | Bite Sized Learning | 12,000 |
| Becker CPA Review Course | Comprehensive Course Options | 7,200 |
| Yaeger CPA CPA Review Course | Detailed Lectures | 5000 |
| Gleim CPA CPA Review Course | Large Test Bank | 10,000 |
| Fast Forward Academy CPA Review Course | Personalized Learning System | 5,000 |
Wiley CPAexcel vs Roger vs Gleim vs Becker vs Yaeger vs Surgent vs Fast Forward Academy vs Ninja vs MDS
Best CPA Course Coupon Codes & Discounts
If you're looking for great deal on your CPA exam prep materials, you've come to the right place! Check out our list below of our top-rated CPA review course discounts, as well as some excellent CPA prep promo codes, to help you save money while studying. Keep an eye out for promotions with companies like Wiley CPAExcel, Surgent, Becker, and more!
CPA Exam Product Review - Summary
Reviewer
Review Date
Reviewed Item
Author Rating