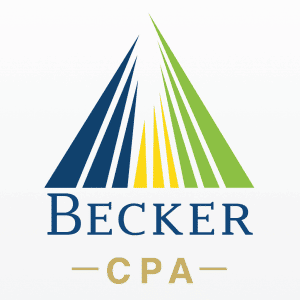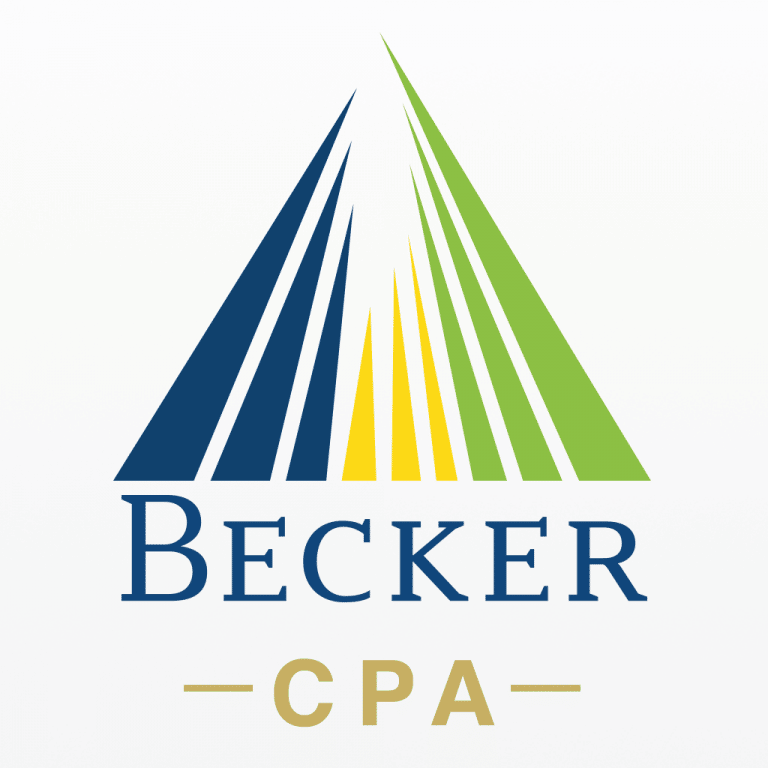 Becker CPA review is one of the most popular online CPA exam study guides, but that doesn't make it the best one out there. Becker has long been the benchmark for study courses in the CPA test prep industry because it's a great quality course. Tons of Universities endorse this course. The big 4 accounting firms even pay for their professionals to use it. If all these places are endorsing it, it must be the best right?
Well, don't get me wrong; Becker CPA is an amazing course. If anyone tells you otherwise, they don't know what they are talking about. This course has been the industry standard for decades. But how did it become the industry standard?
A very long time ago Becker was the only name in the game. There were a few other smaller CPA study materials out there, but none of them were really focused on the CPA exam and none of them provided a comprehensive study course. Thus, Becker's name became synonymous with CPA test prep. Today, this isn't the case. There are plenty of options to choose from, so why would you stick with this one? Let's look at a few of the features from this course and compare them with others in the industry.
---
Becker Online CPA Course Format Features
Video Lectures
This course includes 100 hours of video lectures. These lectures tend to be pretty dry, but they are informative. The format requires candidates to follow along in their study text and highlight important facts or key terms that should be reviewed later. Unfortunately, all other courses include similar lectures. Most courses on our top CPA review materials page include at least 100 hours of video lectures.
Test Bank
The Becker testbank includes over 7,000 practice and multiple-choice questions in it. That's a pretty good amount, but it's nothing to gloat about. Wiley, Gleim, and Surgent have bigger test banks than this.
Task Based Simulations
The full Becker online course includes over 400 task-based simulations. Again, this is a good amount of simulations, but other courses have more. CPAexcel and Gleim both have more simulations than this course.
Flash Cards
Unlike Wiley, Surgent, Gleim, and a few others, Becker does not include flashcards in the standard study materials. You have to pay an extra $300 for them. That's a little rich for 1,000 flash cards.
Expiration Date
You guessed it. All of the study materials are only valid for 18 months. Thus, if you don't pass all four sections in that time period, you will have to pay an additional fee to keep using your course. Kind of a rip off, right? They do offer the "Becker Promise" which allows you to take the course again if you can prove that you did everything they said to do. Sounds reasonable enough except they want you to do so much it's almost impossible to qualify for this.
No Updates
None of the study materials are updated after you purchase them. So, if you are one of the unlucky people who purchased the full course right before they made a significant update to their materials, yours will not be updated. You are stuck with an old study guide. Other courses like CPAexcel automatically update as soon as the company makes any changes, so you know your study materials will never be obsolete.
Price
The price is the biggest turn off for me. It costs 2-3 times more than other comparable online CPA study guides. This cost discrepancy doesn't seem justified. It appears as if you are paying more for the Becker name than you are for the course itself.
---
Recommendation
I started this review off by saying that Becker CPA online is a great study guide and I stick to that statement. It is. It has helped thousands and thousands of candidates all over the world pass the exam.
It's just really expensive. If you are a candidate lucky enough to have your employer pay for all of your study materials, I would highly advise getting this review course.
Unfortunately, most candidates aren't that lucky. Most of us have to pay for our own study and review materials. In this case, I wouldn't recommend spending the money. You are better off getting a different course for half the price. The best alternative to Becker is CPAexcel. Here is a side-by-side comparison of Becker vs CPAexcel. It discusses all of the features of both, so you can see how CPAexcel stacks up to the big name.