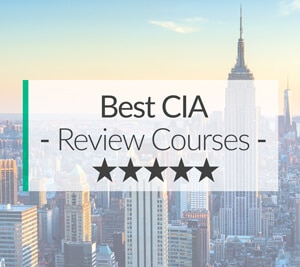 Choosing the best CIA review course that will help you pass the Certified Internal Auditor exam isn't easy. There are tons of different CIA prep courses out there, so how are you supposed to decide between them all and figure out which one will prepare you for the CIA exam the most?
Well, here's a hint. First, you need to look at how you learn. Even the best CIA study guides won't help prepare you for the exam if they don't match your learning style. Your study course should fit your learning style and your study schedule otherwise you will most likely end up spending way more time going over the same information over and over without actually learning anything. After all, your study guide should be improving your study time– not holding you back from getting stuff done! The last thing you want is something that adds extra study hours to your schedule.
That's why I decided to make this resource. I tested out all the top-rated CIA study materials on the market today to help you decide which one is right for you and your budget. I show you the benefits and drawbacks of each course along with the sweet features and exclusive differentiators that each study guide offers. I typically try to make a recommendation for each study, so you know if it is right for you. This way you know which on to choose.
Quick Look at CIA Course Reviews and Rankings
Here's my list of the top CIA exam prep materials on the market.
---
Research The Top 4 Best CIA Exam Prep Courses and Study Materials Below:
Here are the best CIA exam study material review courses to help you pass the exam on your first try and become a certified internal auditor.
Surgent CIA Exam Review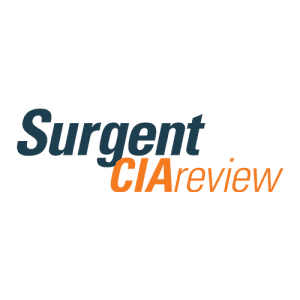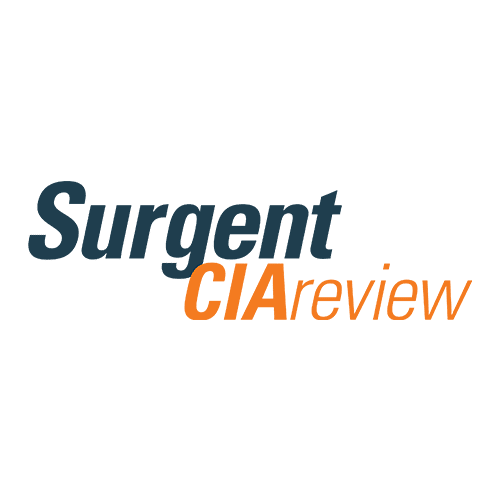 Surgent CIA Review is a benchmark prep course for the Certified Internal Auditor exam. With Surgent's signature adaptive learning technology, ample practice questions and exams, PDF textbooks, and a pass guarantee, it's hard to deny the value of this package. Plus, Surgent does not charge for Content Updates when exam prep material must be updated!
This program comes with Surgent's adaptive learning tech that customizes a learning plan for you based on observed strengths and weaknesses in the course material. It also constantly tests your knowledge with over 2,000 multiple choice questions and unlimited practice exams! Not only that, all the textbooks you need to pass the class (and the CIA exam) are included as downloads in the course. Finally, the course is protected by Surgent's pass guarantee, meaning you will be refunded the cost of the course if you take it and then fail the exam.
The only downside to this and other Surgent courses is a lack of interactive teaching methods; you're largely self-paced between your textbooks and practice questions. Some other review programs on the market feature games, videos and scenarios, which may be more appealing certain types of learner. This is something to keep in mind if you struggle with traditional "read-and-answer" testing formats.
---
Gleim CIA Review Course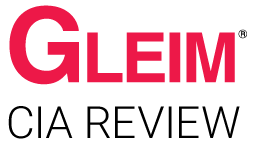 Gleim has been publishing some of the most comprehensive self-study courses since the mid-70s. Their review materials are known for their thorough textbooks and detailed explanations of practice questions and examples.
The Gleim CIA Review course comes with access to over 3,000 practice test questions and a final review that candidates can use to prepare during the last week before their exam date. This cram course is a big help because it refreshes your memory on the most important topics and things you need to remember right before the exam.
Gleim also offers a personal counselor who is your partner throughout your entire studying process. Counselors are assigned to you when you purchase your course and help you stay on track during your exam journey. You can ask them questions or just rely on their support when you need a reminder to get back in the books. After all, we all need a kick in the butt once in a while.
---
Wiley CIAexcel CIA Review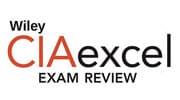 Wiley has been making review courses for other professional exams for years. They've taken the knowledge and expertise they've learned in the education and professional test prep industry and applied it to the Wiley CIA review course.
This platform is extremely affordable and gives you access to over 5,300 practice test questions. That's more than any other company in the industry! Take my word for it. Practice questions are probably the most important part of your study process.
The full length study guide also comes with set of textbooks and focus notes to walk you through the information you need to understand and memorize for the exam. It also offers a mobile app, so you can study on the go!
Wiley CIAexcel does not, however, offer video lectures. This might be a downside for some candidates, but I don't think it's that big of a deal. I value the absolutely HUGE test bank way more than the video lectures.
---
CIA Review Course Discounts from Gleim, Wiley & Surgent
If you're studying to become a Certified Internal Auditor and you need to make sure you get the best possible study materials without breaking the bank, check out our list below!
We've organized the best discounts and promo codes for all the CIA study courses with the highest ratings. This includes popular companies like Surgent CIA, Gleim, and Wiley CIAexcel!
5% Off Gleim CIA Review Discount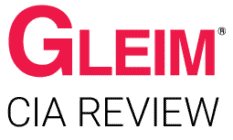 CIA, Exclusive Discount, Gleim CIA 39 uses today
CIA 41 uses today
Gleim CIA Review Discount
Get 5% OFF all Gleim CIA Review products!
Last Used 8 hours ago
Expiration Date:
March 25, 2019
$100 off Surgent CIA Review Course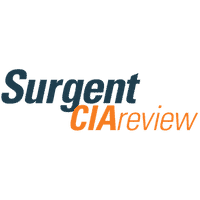 CIA, Surgent CIA, Exclusive Discount 38 uses today
CIA 36 uses today
Save $100 off with our exclusive Crush discount on Surgent CIA review!
Last Used 13 hours ago
Expiration Date:
March 26, 2019
Take $125 off Wiley CIAexcel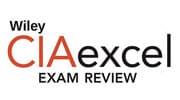 CIA, Exclusive Discount, Wiley CIA 38 uses today
CIA 39 uses today
Get $125 OFF Wiley CIAexcel review course! Save big on your test prep today with Wiley CIA Review!
Last Used 22 hours ago
Expiration Date:
March 25, 2019
What's the Best CIA Review Course?
Top 4 Best CIA Review Courses of 2019 – Comparison Guide
| CIA Exam Review Courses | Best for: |
| --- | --- |
| Wiley CIAexcel CIA Review | Biggest Test Bank |
| Gleim CIA Review | Video Lectures |
| Surgent CIA Review | Adaptive Learning |
| Exammatrix CIA | Very Affordable |
| IIA's CIA Learning System | Comprehensive |