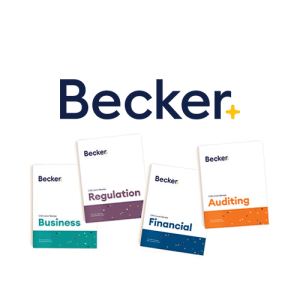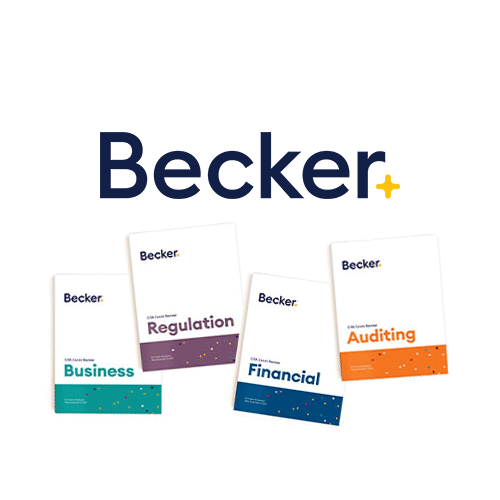 As a rule of thumb, it's a good idea to closely follow the actions of the Big 4 accounting firms. When they start to focus on a specific industry or technology, it's possibly the next big thing. A great example of this in action is the fact that all four of the top accounting firms officially endorse Becker as a reputable educational resource and provider of top-tier test prep materials. If you're interested in working for these companies — or you want to find a similar level of success in your own career path — check out these Becker discount codes to start your education the right way!
Becker CPA Review Course Promo Codes
There's no better way to get your start as a professional accountant at one of the Big 4 then to enroll in the only CPA review course officially endorsed by them. But that's not the only reason Becker CPA Review is such a great option for aspiring public accountants. Enrolling in their Premium or Pro packages will give you 1,100+ extra practice questions on top of their stock question bank of 9,200. They also offer mock exams, flashcards, and video content to reinforce all the important knowledge covered on your test.
If you're one of the lucky few who works for a company that's willing to sponsor your education, congratulations! You can take advantage of the Becker Pro package without any financial obligation. But for everyone else, these exclusive Becker CPA Review discounts will help ease the burden. Thank me later!
Becker Black Friday Sale & Offers
See all the top offers for the biggest Becker Black Friday sale of the year below:
Becker CMA Review Discounts
Although management accounting is very different from public accounting, Becker is still fully capable of providing the necessary study materials to help students pass the CMA exam. Whether you need to prepare for Part 1, Part 2, or both, Becker offers excellent test prep packages to help you every step of the way. Not only do these courses come with tons of video content, practice questions, and study text— they're all easily accessed on your tablet or mobile device for study sessions on the go.
Ready to take the first step toward a rewarding career as a Certified Management Accountant? Check out these Becker CMA Review discounts and get a great deal on one of their prep courses today!
Becker CPE Review Coupon Codes
Whether you're a CPA or a CMA, one thing is for certain: you never stop learning. It's important to stay informed about the latest developments in your industry, which is why both certifications have Continuing Professional Education requirements. If you need help earning the necessary CPE credits to continue working in your chosen field, Becker has some excellent resources to help you out.
With premium courses that cover the most recent regulations in the accounting industry to a handful of state-specific and industry-specific presentations, you can take full advantage of Becker's impressive continuing education catalog with one of our Becker CPE discounts!
Becker Professional Education FAQs
Are there any current Becker discount codes?
Currently, there are 3 verified working promo codes available for Becker Exam Review.
How much can I save with a Becker discount code?
In the last 30 days, people have saved roughly $800 on Becker Exam Review.