A part of a newer, introductory level FINRA license, the Securities Industry Essentials (SIE) Exam serves to ensure that individuals have a fundamental understanding of securities topics. The exam is divided into multiple choice and experimental sections, covering topics that are essential to working within the industry and furthering your career. For many, this exam will be one of their first hurdles on their path to their professional career goals.
But with a newer exam, where do you even begin to study? We've got you covered there:
We'll be discussing the fundamental information needed in order for you to know who the big players are in the SIE study materials space. We'll also become better acquainted with the prep courses surrounding these top providers.
Looking through our findings we'll not only break down who these providers are, but also what makes their services stand out and what types of learners they'll most likely appeal to.
Let's get to it – the sooner you make a selection the sooner you can get to studying!
Best SIE Exam Study Materials
Knopman Marks Financial Training
Kaplan SIE Exam Prep
---
1. Securities Institute of America


Securities Institute of America covers all of the sections on the SIE Exam (as well as content for other FINRA exams) and employs a proven method to help students obtain higher test results. Lessons are segmented into shorter sections to allow for a greater number of opportunities to test your knowledge. By breaking the lessons into smaller chunks and quizzing you more frequently, you're more actively able to retain information and better recall key facts.
The good news is that you can feel safe here as well. Securities Institute of America understands that their students will do better when learning with top tier content. For that reason, they've included video lessons shot with state of the art technology and featuring actual industry professionals and instructors.
The course also has complete coverage of fundamental topics like economics, corporate fundamentals, equity and debt securities, and much more.
In addition to providing useful information, this SIE study guide aims to keep you on track as they progress. You'll be provided with access to a Performance Dashboard including key metrics and progress indicators. Additionally, you'll have a personalized study calendar for scheduling out your agenda as you work through more than 35 hours of online video lectures.
Are you someone that loves to thoroughly study every subject on an exam? Securities Institute of America has a lot for you to love:
Enrolling in their SIE exam study materials will grant you access to additional review tools like a complete question bank, simulated final exams, and an SIE Test Bank. The best part is that they're all included and will be updated at no additional cost— right up until you pass your exam! As if that wasn't already a great deal, Securities Institute of America offers their course bundle for less than $200 total, even if you were to select the print/physical textbook option.
Bottom Line: We came away from Securities Institute of America more than thoroughly impressed. Their offerings, while very fairly priced, are so comprehensive that it almost feels like you enrolled in an insanely discounted college course. Their online platform benefits greatly from expertise— which is thankfully passed on to their students.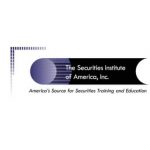 Save 10% off Series Exam Prep at Securities Institute
Series 7, Securities Institute America Promo Codes, Exclusive Discount
75 uses today
Last Used: 4 minutes
---
2. Surgent SIE Review

Although the vast majority of their educational catalog covers accounting certifications such as the CPA exam and CMA exam, Surgent has recently started offering study materials for the SIE exam. Anyone who has used their prep courses in the past will know how big of a deal this is, especially when it comes to their implementation of adaptive learning technology.
What does that mean?
Put simply, it means your course will change to reflect your experience. After completing an assessment, Surgent generates a ReadySCORE with the help of their proprietary A.S.A.P. Technology. This will update as you work through their bank of 2,400 practice questions over a 4-month access period.
The closer you are to being ready for the test, the higher your ReadySCORE will be. This is meant to be an accurate reflection of your actual SIE exam score once you sit for it— which is why their guarantee promises a full refund if you're not satisfied with your results.
Amazingly, all of the content and technology provided by this course is available for less than $200; you can even pay in installments if you have to. So whether you prefer to study on a computer, tablet, or smartphone, this is one of the most powerful, effective, and affordable resources to prepare you for your securities career.
Bottom Line: You might think it's overkill, but it's by far the best way to ensure you can walk into the testing center with maximum confidence in your ability to pass on your first try!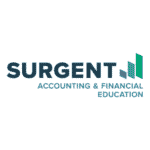 Save 20% Off Surgent SIE Essentials Pass
SIE, Surgent SIE Promo Codes, Exclusive Discount
12 uses today
Last Used: 30 seconds
---
3. Securities Training Corporation


While Securities Training Corporation might not be a familiar name, their site provides an effective Exam Prep review worth considering.
There are two main packages to choose from: the SIE Premier and the SIE Premier Plus packages. These packages include features like OnDemand Lectures, Digital FlashCards, Progress Exams, and 24/7 Customer Support. The Premier option allows for students to attend Live Virtual or In-Person courses as well.
Understanding The Securities Industry Essentials Exam for Individuals
But set the package details aside. How has Securities Training Corporation prepared students like yourself?
Quite well, actually. They boast a 95% first time pass rate and have trained over 1.5 million students in the past 50 years. This is actually owed to a very specific specific path of action that's mapped out for you within their courses.
First, you'll want to take their Progress Exams which will gauge your preparedness at the start of the course. The next step is to ensure that you are hitting the designated passing percentages for their final exams and at least one Green Light Exam. If you receive a 75% or higher on this test, you're essentially guaranteed to pass the real exam. Even if for some reason you didn't pass, Securities Training Corporation will give you a full refund or assist you with passing your next attempt.
Bottom Line: This is an excellent choice if you're interested in simplicity when preparing to take the SIE exam. It's a fantastic resource that respects your time and won't make you feel like you're in over your head.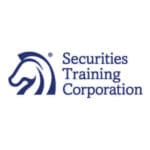 Save 20% off Securities Training Corporation
Securities, Securities Training Corporation Promo Codes, Exclusive Discount
71 uses today
Last Used: 3 minutes
---
4. Achievable Test Prep


If you want to put your best foot forward when moving towards your securities career, a great way to do so is with Achievable. Companies like BlackRock, Goldman Sachs, and Edward Jones — among many others — rely on this test prep provider to train their own employees. Naturally, this means you'll be in a better position to work at one of these institutions if you train with them as well!
When you're ready to start your test prep, all you need to do is create a free account on their website. Then, you'll have access to several resources right away— you don't even need to put any money down. Take a look at some of their textbook entries or try their complementary practice quiz before deciding if you want to enroll in the full package.
When you do enroll, you'll be free to use any and all of their securities questions and quizzes for a full year, with a guaranteed refund if you don't pass your actual exam at the end of your course. Best of all is that this comes at one of the most affordable prices out of any other exam prep on this list!
Unfortunately, there is a downside to the reduced cost— no lecture content. If Achievable Test Prep were to incorporate some kind of audio or video component to this course, it could easily be one of the best options available. However, it would probably mean they would need to make it more expensive, which might not be a tradeoff you're interested in making.
Bottom Line: Unless you absolutely have to have lecture content to prepare for the SIE exam, you'll be in great hands if you enroll with this SIE study guide. But if you're still not sure, at least check out their free materials for a quick refresher.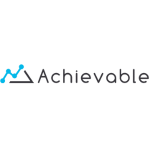 10% off Achievable SIE Exam Review
SIE, Achievable SIE Promo Codes, Exclusive Discount
4 uses today
Last Used: 10 minutes
---
5. ExamFX SIE Review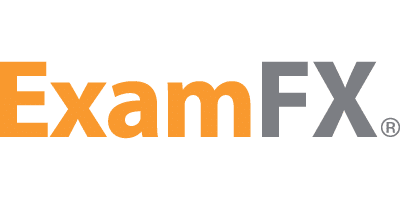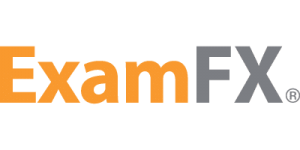 ExamFX is an online platform that really focuses on how their students learn. By analyzing this data, their end goal is to provide the most effective toolset to prepare for the Securities Industry Essentials exam.
In addition to having some similar study materials to the previous entries on this list, one thing that sets this course apart is its structure: Self-study, Video, and Live Online Packages.
The Self-Study package is essentially what its name implies. You'll have 90 days of access to an interactive Online Learning Portal and simulated Online Exams. You can even reach out for assistance from an Instructor, even though this is technically intended for working on your own.
Moving on, the Video package includes everything that the Self-Study package did. However, in this bundle you'll also receive OnDemand Video Lecture access and a collection of Digital Flashcards.
ExamFX SIE OnDemand Video Lecture Sample
If you enroll in the Live Online bundle, you'd receive all of the previously mentioned study materials as well as the ability to attend Live Online courses. This is a great choice for anyone currently stuck at home that really wants some direct assistance. All of these options are available for less than $200 total, making them all very fairly priced.
Still not sure if the ExamFX SIE Review would be a good fit for you? Let's look at one last feature:
There's one final feature included with all of their SIE study courses: a Guarantee Exam. Prior to taking the SIE exam, you'll take this text to ensure you are fully prepared with a score of 80% or higher. But if you fail the exam after passing the Guarantee Exam, ExamFX will give you a full refund.
Bottom Line: ExamFX has the distinct strength of providing students with choices that best fit their learning style. It's also extremely helpful that they still offer you a way to get that old-fashioned, in-classroom learning experience. Definitely take a look at ExamFX when weighing out your final options.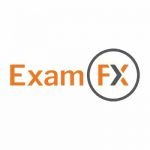 Save 10% off ExamFX Securities Exams
Securities, ExamFX Promo Codes, Exclusive Discount
28 uses today
Last Used: 2 minutes
---
6. Knopman Marks Financial Training


Currently, Knopman Marks has a pass rate of 97% among their students; it's easy to see why they've left such a great impression on so many students!
Their SIE Exam Prep offerings are quite in-depth, featuring your choice of an electronic or physical textbook. You'll also benefit from digital and printable practice exams, as well as over 17 hours of video lectures.
There's also more than 1,100 Digital flashcards, a mobile app that supports cell phone and tablet access on the go, downloadable resources, and even direct access to Personal Instructor Support. Throw in 4 full SIE practice exams (1 Assessment, 2 Diagnostic, and 1 Final Benchmark), and it's no wonder that Knopman Marks has such a high success rate among their students.
SIE Exam - Top 3 Tips to Pass | Knopman Marks
One feature you'll appreciate about the Knopman Marks website is their helpfulness. Alongside all of their pricing and course information they also include resources like links to info concerning the SIE Exam outline. Additionally, they provide an easy path to further certifications with their affordable combo packages— such as their SIE + Series 7 package.
Bottom Line: Knopman Marks is close to the best option for students who want to start their SIE series of certifications. They have a unique identity that has proven results for securities students. Ultimately, their detailed content is conveniently accessible and their proven track record should leave their students feeling secure in their enrollment decisions.
---
7. Kaplan SIE Exam Prep Review


Kaplan is a well-known company that provides popular study materials for a wide range of certifications and post-grad trades. Their SIE Series course catalog has offerings that sound pretty similar to ExamFX on paper. However, it has a few aspects that make it a little less accessible to the average student.
Just like with ExamFX, Kaplan's Basic package comes with self-study tools. Their Essential Package throws in a video library, and their Premium option comes with an option to get help from a Live Instructor.
Sound familiar? The key difference here is in the finer details:
Kaplan offers fewer SIE practice exams than other study materials—compare the one end-of-course exam simulation and handful of Checkpoint Exams to the 4 complete practice exams included with Knopman Marks. Additionally, they don't offer any kind of pass guarantee, so you might prefer to enroll in Securities Institute of America for their GreenLight Guarantee.
Bottom Line: Kaplan is a solid, dependable company that would do a great job of helping any student prepare for their SIE exam. That being said, the values of their offerings just don't compare with the top SIE exam prep materials currently available.
---
8. NRS


NRS stands out due to their "Everything you need, nothing you don't" approach. Their platform is efficient and gets straight to the point, ensuring you only spend time learning and being tested on topics that would actually be on the exam.
This course has support for all mobile devices— even including the option to view pre-recorded online lectures on your smartphone. Unfortunately, their live instructor content will require desktop access in order to maintain full functionality and a strong connection.
Their SIE prep system also includes many study materials to help you practice and keep sharp for the actual exam. Their Green Light System is similar to Securities Institute of America since it tracks your progress and overall readiness for the SIE exam. Their system also helps to create a personalized syllabus so you can better keep on schedule with your studies.
Bottom Line: This review course is best for students that don't have a lot of free time to study. For this type of person, NRS will seem like the perfect, no-frills solution to get ready for test day— so long as they're not too concerned with video content.
---
SIE Exam Course Frequently Asked Questions
How do I Register for the SIE Exam?
You can register on the FINRA website. In order to find additional information and to register you'll want to visit the following link, https://www.finra.org/registration-exams-ce/qualification-exams/securities-industry-essentials-exam.
Where do I take the SIE Exam?
SIE Exams are conducted by Prometric Testing Centers. You can give them a call directly at (800) 578-6273 or visit their website http://www.prometric.com/ for additional details.
Do I need to be a Student to enroll in these courses?
You do not have to be a student in order to enroll in any of the above SIE Exam Prep Courses, however a few of these providers do offer student discounts off the total cost.
Why is it called the Series 7 "Top Off" exam?
The term Series 7 "top off" is in reference to recent changes made within the Representative Exams. Specifically it refers to changes made as of October 1st, 2018, where questions about security industry essentials were removed and added to the SIE Exam instead. As a result, the Top Off exam has less questions and takes less time overall than the SIE Exam. Additionally, if you're looking to enter the securities industry you'll need to take both the SIE Exam and its associated Top Off Exam.