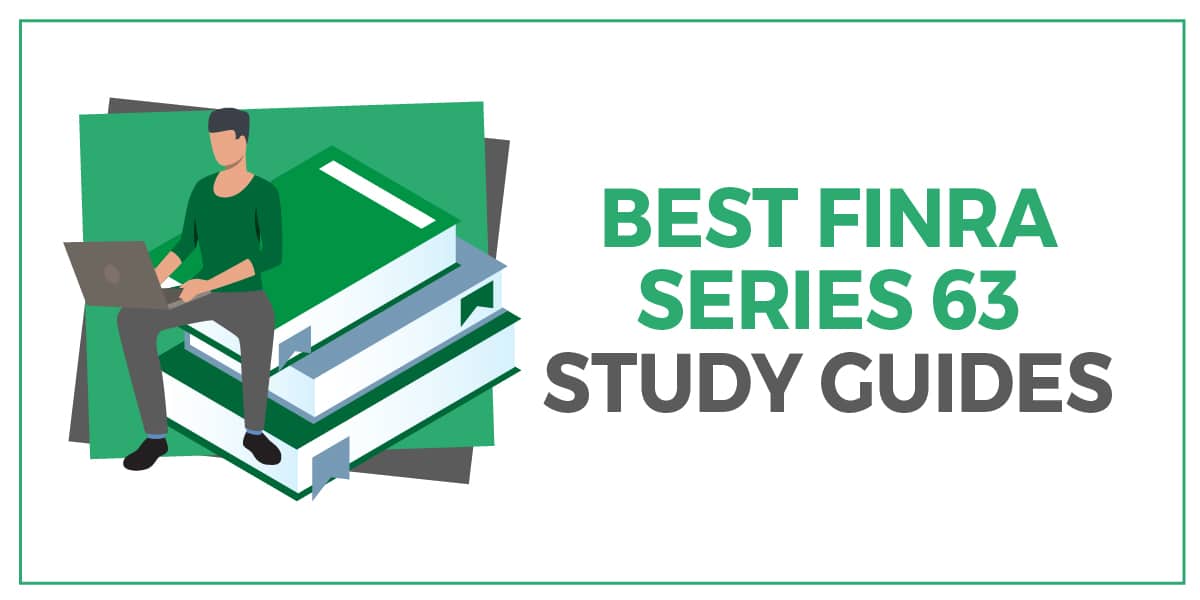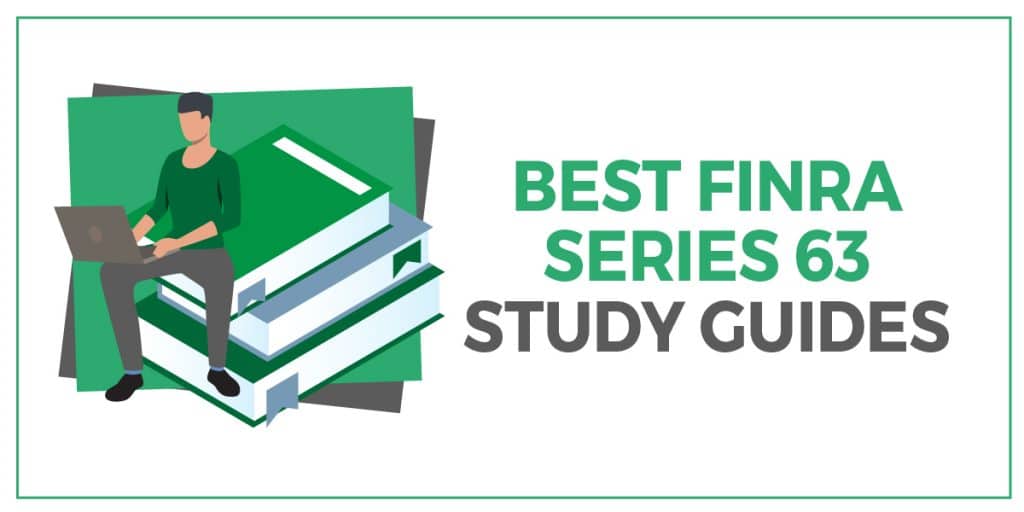 The Series 63 exam might be an entry-level test into securities certifications, but that doesn't mean it's an easy test to pass.
Having the right study materials may be the difference between passing on your first attempt and needing to take the test (and pay testing fees!) several times.
Investing in the best Series 63 study material is a great way to improve your test-taking chances and to get the results you need right away. A good guide will also help keep track of your progress and monitor your success so that you know when you're ready to schedule the test.
Every guide has something a little different to offer students— just like how every student has different study needs. Hence, it's important to find the best so that you can get your certification as soon as possible.
Try to keep your learning style and the best study methods for you in mind when you're choosing between different guides. Keep reading to learn more about the best series 63 guides and to find out which one is best for you!
"Every Series 63 exam study guide has something a little different to offer students— just like how every student has different study needs. Hence, it's important to find the best fitting course to get your Series 63 license as soon as possible."
---
Best Series 63 Exam Prep Courses
---
1. Securities Institute of America Series 63 Exam Prep

The Securities Institute of America is one of the best resources for students who want to earn their Series 63 licenses. In part, this is because it's easy to customize to fit your specific learning needs. If you don't tend to need a lot of extra exam prep materials, you can go with a more slimmed-down version of the program.
Alternatively, Securities CE offers packages for students looking for a course that's more comprehensive. If you want more than the basic knowledge you need just to pass the test, check out their Series 63 Complete Self Study Solution.
This complete exam prep package comes with a textbook, a 4-hour online video course, and an ebook version of the study materials. Also, shipping is free for all physical materials— which is a nice touch.
Most importantly, this package provides you with access to their text bank of 800 different Series 63 exam practice questions. Why is that so important? Because you'll have the opportunity to see and study every topic covered on the exam.
Even the more limited versions of this self study program are easily among the best options available; this is especially due to their pass guarantee. However, the addition of flashcards or a streamlined mobile app would be nice additions for modern students.
Securities Institute Series 63 Pros and Cons
Physical and Digital: In addition to a large library of online study materials that include video lectures and practice exams, Securities Institute of America's Complete Self Study Solution includes physical study materials as well. Best of all is that all physical copies of your textbooks and flashcards will be shipped to your location free of charge.
Tons of Practice: The test bank included with this FINRA review course has over 800 questions that you can use when creating realistic practice exams. Since the actual Series 63 exam only has 60 questions on it, this means you have enough material to practice the full exam over ten times without repeating a single question!
Excellent Bundles: For most professionals in the securities industry, there are several additional FINRA licenses required for their desired careers. Fortunately, Securities Institute of America offers discounted bundles that combine study materials for multiple related licenses— such as Series 7 and Series 63.
Access Period: Securities Institute of America advertises unlimited access to all their FINRA course materials— but the truth is that you only have six months before your access expires. It's unclear what they mean by the phrase "unlimited access," since there's a very clear limit to how long you're allowed to study.
Bottom Line:
If you don't want to waste any more time and start studying for your uniform securities exams, check out this company's course catalog. They're the perfect choice for candidates who are interested in getting multiple certs or just one.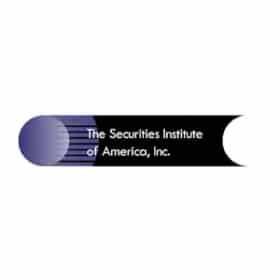 Save 12% on Securities Institute of America Series Exam
110 uses today
Last Used: 9 hours
---
2. Kaplan Series 63 Exam Prep Course


If you're looking for one of the most up-to-date resources for Series 63 practice questions and tests, Kaplan is a safe bet.
What does that mean?
It means that their content is updated frequently to reflect any changes in testing content and procedures. Ultimately, their test success remains high because they continually offer the best and most current study materials.
Class notes also help make this an extremely helpful resource because you get access to additional learning perspectives as you study. It's even more impressive when paired with their online video library— instructor-led videos that you can watch as often as you need to absorb the content.
To keep you on track the entire time, Kaplan's study calendar helps you stay organized and on track to pass in record time. Speaking of passing, the Mastery test gives you an extremely accurate exam simulation, ensuring you're as prepared as possible to ace your uniform securities exam!
Kaplan Series 63 Pros and Cons
Bundle Offers: Like Securitie Institute of America, Kaplan offers convenient bundle deals if you want to prepare for two FINRA exams at once. Depending on your intended career path, feel free to add Series 6 or Series 7 to your study schedule with minimal financial hassle.
Live and OnDemand: Kaplan schedules live classes several times a year, so you can always get a traditional learning experience if you want one. But if you can't attend one of their lectures while it's live, you can always catch the recorded version on demand.
OnDemand Only: Speaking of Kaplan's live courses, they also offer a version of their Premium Series 63 course that only offers their lectures on demand. However, their Live Online package already includes the on-demand recordings for the same price— so there's no reason to choose this option at all. The addition of a discount or some kind of extra feature might make this a viable choice in the future.
Bottom Line:
Despite having many appealing features, something that holds Kaplan back from a higher rating is the delay in response time when contacting their instructors. If they allowed you to call instructors directly like STCUSA, they would earn a higher ranking.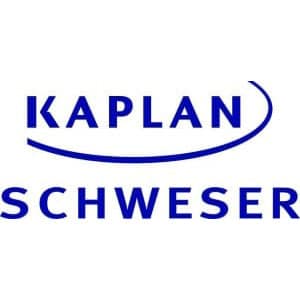 Enjoy 15% Off Kaplan CFA Review Course
28 uses today
Last Used: 9 hours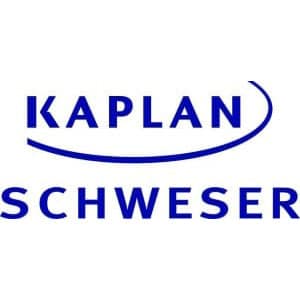 Get 15% Off Kaplan CFA Review Course
54 uses today
Last Used: 9 hours
---
3. Securities Training Corporation Series 63 Study Material

Also known as STCUSA, this is a great option for students who want to be able to go over print materials as their primary study source for the exam.
Since the program is self-guided — and you don't have to deal with as much virtual content — it's possible to finish this course as quickly or slowly as you choose.
But why is a slimmed-down package like this one of the best options out there for series 63 exam prep?
Simply put, the whole program is carefully designed around the core exam principles laid out by the North American Securities Administrators Association (NASAA). Consequently, every relevant subject is covered in the perfect amount of detail. Because of this, you don't have to worry that you might have missed some content— or that one module was covered in more detail than another.
You also have the option of taking practice tests with the explanations turned on. This means that even when you answer a question correctly, you still receive an immediate explanation of the correct answer. While it may sound like a small addition, the result is a much more thorough and enlightening exam prep.
Once you're a little more confident with your knowledge, simply turn the explanation setting off to mimic the conditions of a real test environment. You'll still get your score information and be able to review any questions you missed, but you'll also get better practice for the real thing!
STC Series 63 Pros and Cons
Instructor Hotline: If you're stuck on a particular problem or section of your textbook, there's a way to get in touch with your online instructor. Using Securities Training Corporation's Instructor Hotline will allow you to send an email or call your teacher to get timely responses to your issues.
Continuing Education: Once you've passed your Series 63 exam, you'll still need to meet continuing education requirements to maintain your professional status. Fortunately, STCUSA offers lots of appealing continuing education resources— including some for firms that need to meet their own requirements to remain in good standing.
Webinars: Maybe you're already confident in your knowledge of the securities industry and just need a quick crash course in exam specifics. In that case, I recommend checking out one of STCUSA's half-day virtual webinars. These involve a short lecture, some study notes, and a practice exam, and are roughly half the cost of a full review course.
Guarantee: If you sign up for STCUSA's Premier or Premier Plus Series 63 study course, you're guaranteed to earn a passing score on your licensing exam. However, you won't get this guarantee if you enroll in their lowest-priced Standard course, so you're far better off paying for one of the enhanced options.
Bottom Line:
Although STCUSA only offers video lecture content as part of their highest-priced package, they still have a helpful catalog of exam prep content. And even if you feel obliged to enroll in their most expensive course, it's still very affordable and worth every dollar.
---
4. ExamFX Series 63 Study Guide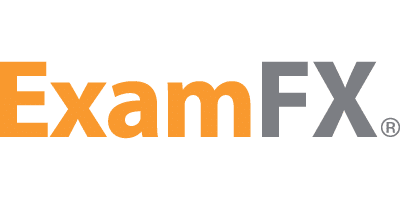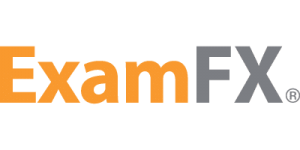 ExamFX is another exam prep resource that you can customize for the level of support and study assistance that you need. Their premium level (which we recommend) includes live instruction to help make sure you catch the most important content from the textbook as you study.
But this is far from the only option on this list that includes live content— so what makes it one of the best series 63 exam review courses out there?
There are two big features to ExamFX that will help you do your best on your upcoming test. First, all of their courses provide you with full, unfettered access to communicate with instructors for support. Second, they also offer a pass guarantee on all their courses.
Aside from that, their on-demand layout ensures you can get the content you need whenever you need it. And when you're almost done, their online test simulations will also help you simulate the actual Series 63 exam environment.
ExamFX Series 63 Pros and Cons
Affordable: If you want a large volume of study content without having to spend a lot of money, ExamFX is probably your best bet. Their Self-Study package costs less than $100 and the two premium packages don't cost much more than that— with frequent discounts and promotional offers as well.
Practice Exams: Two different practice exams make up the meat of ExamFX's FINRA prep courses. While studying, use their Readiness exam to understand how prepared you are to pass the test. And at the end, their Guarantee exam promises to give you an identical score to the real thing.
Stress Reliever: One of the biggest sources of pre-exam anxiety is feeling unsure of your chances to actually pass your test— even after studying for months. Fortunately, ExamFX is designed to eliminate this lack of confidence through their practice exams, live instructor support, and pass guarantee.
Fast Paced: If you don't like to waste time preparing for the future, you might appreciate the accelerated schedule of ExamFX's Series 63 study programs. However, students who like to take their time may want to enroll in Securities Institute of America or STCUSA instead.
Bottom Line:
It's clear that this highly customizable program is certainly one of the best resources for students taking series 63 exams. And while it doesn't include the extra features that Securities CE has — like physical materials and textbooks — it's still worth considering.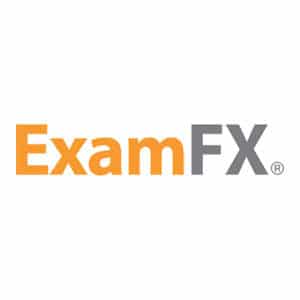 Save up to 20% on ExamFX Securities Review Courses
124 uses today
Last Used: 9 hours
---
FINRA Series 63 Exam FAQs
What is the Series 63 Exam Pass Rate?
According to data gathered by Kaplan, the Series 63 exam has about a 73% pass rate. That's not the lowest pass rate when compared to other high-skill trade exams, but it's still enough that you'll want to study hard before taking your tests!
How long do I have to take the Series 63 exam?
The series 63 test lasts 75 minutes, or about a minute and 15 seconds per question.
What is a passing score on the Series 63 exam?
The series 63 test requires a score of at least 72% or 43 out of 60 questions correct.
When will I learn my series 63 score?
Your test proctors are required to send out your test scores within 72 hours of completing the test. If you pass the test, you'll be informed that you passed— but you won't receive any additional information on your score or which questions were correct. If you fail the series 63 exam, you'll receive more detailed information about your test results to help guide studying for future tests.