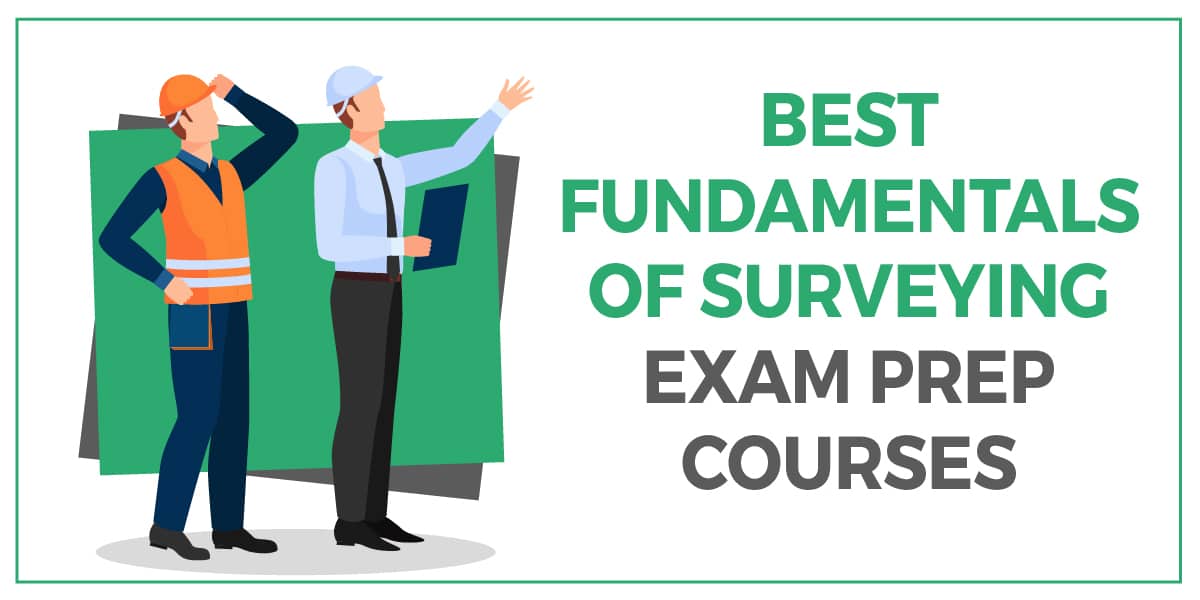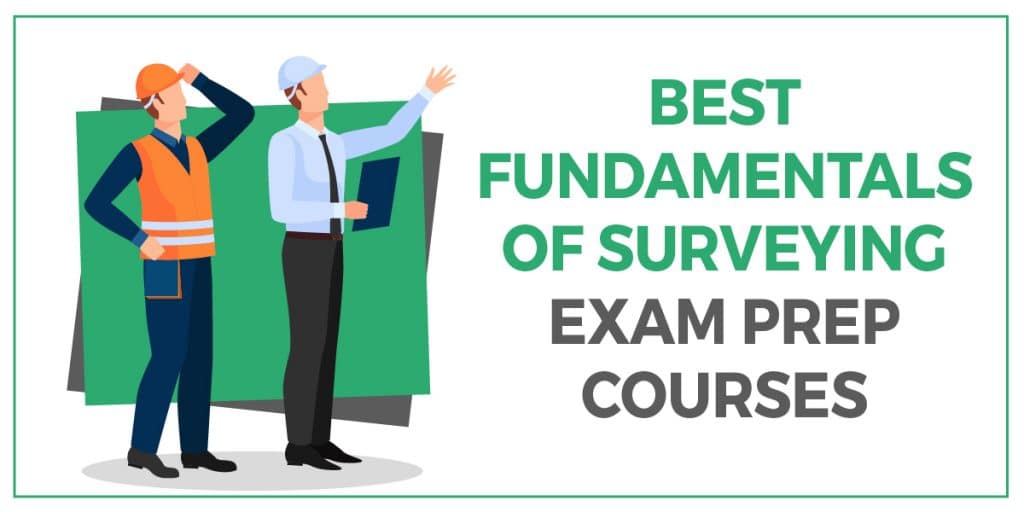 Are you interested in becoming a professional Survey Engineer? If so, you'll need to take the Fundamentals of Surveying (FS) exam as your first step. Be warned though, that the test is notoriously difficult.
According to the NCEES, only 58% of test takers pass on their first try. That's why it's important to get some effective help while you prepare.
Luckily for you, just like I've done for other engineering exams, I've found some great programs to get you started!
These are the 5 best FS exam prep courses. Each of these is uniquely suited to help students like you pass the surveyor test on your first try.
Read on to see how each of these courses uses their resources to help you become a licensed surveyor!
---
---
1. School of PE

School of PE recognizes that some people learn better when held to a schedule. That's why they offer an effective live online course that can keep you accountable. Every student gains access to live classes, live practice problem sessions — and most importantly — live instructor support. Each session will go a long way towards preparing you for the exam.
Additionally, every School of PE course is based on the NCEES exam specifications. They also take into account official documents such as the FS Surveyor Reference manual when designing course content. Because of that, they boast some of the most accurate and effective FS exam prep courses in the business. They understand that you deserve the best, so they make sure to provide it.
Register early to take advantage of School of PE's excellent early registration discounts. These can save you up to $300 if you get in early enough— each course becomes far more cost effective than paying for the base asking price.
Here's the one downside to keep in mind before enrolling:
If you can't get an early registration discount, these courses can be fairly expensive. But if that ends up being too much for you, just take the cheaper refresher courses instead. These have fewer materials but cost far less than the alternative.
Bottom Line
School of PE is an excellent choice for both live and self study content. Their course is extremely effective and has an excellent chance of helping you pass the FS exam on your first try.

Save $500 on School of PE PE Review Course
21 uses today
Last Used: 56 minutes

Save $500 on School of PE FE Review Course
22 uses today
Last Used: 58 minutes

Memorial Day Sale-Save up to $300 on School of
2 uses today
Last Used: 54 seconds

Memorial Day Sale-Save up to $300 on School of
1 uses today
Last Used: 58 minutes

$200 Off School of PE FE Review Course –
10 uses today
Last Used: 2 hours

$200 Off School of PE PE Review Course- Undergrad
26 uses today
Last Used: 42 minutes

Military Discount- $100 Off School of PE PE Review
uses today
Last Used: 1 hours

Military Discount- $100 Off School of PE FE Review
6 uses today
Last Used: 2 hours
---
2. PPI2Pass


If you aren't interested in a full Fundamentals of Surveying (FS) exam prep course, PPI2Pass materials can be purchased based on what you need. Only pay for textbooks or maybe a couple of extra practice exams— whatever you need, this exam prep company offers it at a price much lower than the competition.
PPI2Pass courses also come with loads of extra materials. If you want to study specific knowledge areas — such as basic sciences or geographic information, you can consult their Surveyor Reference Manual. Alternatively, you can obtain extra practice problems and a bonus calculator. Using these will give you an extra edge as you prepare for the exam. Plus, some of the materials just make studying easier overall.
All of these surveying exam materials are affordable on their own, but this is the best deal you can get from PPI2Pass:
You'll save $74 when purchasing FS materials as part of their Fundamentals of Surveying Complete Exam Bundle. This allows you to get everything you need at a much more competitive price. And when combined with this company's guarantee, that will go a long way towards helping you pass the exam on your first try.
Unfortunately, PPI2Pass' FS materials are exclusively for self study. That means you can't get help from an instructor or even learn via video or lecture format. If that's the format you're looking for, great! Otherwise, you might want to supplement this FS exam prep course with some extra materials.
Bottom Line
PPI2Pass is an excellent and affordable self study course. You have a great deal of freedom when paying for materials, so take advantage of that and get everything you need at once.
---
3. Varsity Tutors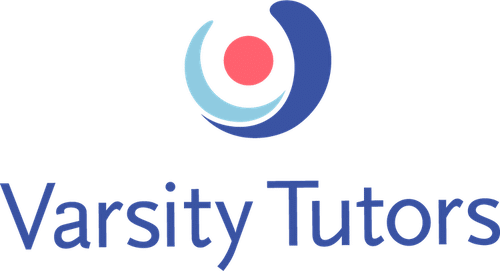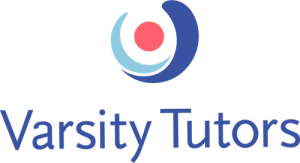 Varsity Tutors is the only company on this list that focuses exclusively on tutoring— which can be a good thing and a bad thing.
Students interested in learning more about the Fundamentals of Surveying exam can learn from tutors with experience as licenced surveyors. Additionally, Varsity Tutors packages vary from one-on-one to group tutor sessions, depending on your personal preference and budget.
When you sign up for one of their FS exam tutoring packages, each course is custom built around you. This means your tutor can see what methods do or don't work and can adjust their course accordingly. That personal touch ensures that your learning is always effective and your time is never wasted.
Ultimately, Varsity Tutors' greatest strength is also its biggest weakness. They don't offer any other course formats or study materials like practice questions or cram sheets. That means if you want a more traditional classroom, or some extra study materials, you'll want to look elsewhere.
Bottom Line
Varsity Tutors is the best option for tutoring, but not for any other aspect of your FS exam prep. Each of their tutors is uniquely qualified to help you pass, but you should consider PPI2Pass if you're looking for more.
---
4. NLC Prep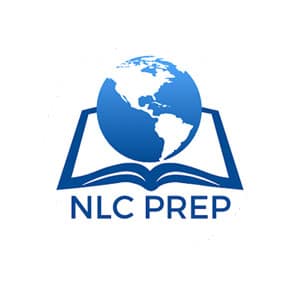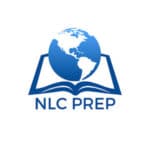 With NLC Prep, each course is divided into 16 different modules. Each of these self-contained modules covers a topic on the FS exam in depth, which would make learning each session easy and distraction free. Plus, you can revisit a module at any time to refresh your memory on important course concepts.
NLC Prep is one of the only companies on this list to offer a free trial of their course. It includes several videos and practice quizzes, but it also showcases lesson handouts and lecture notes. Taking this trial allows you to get a feel for NLC Prep's content before you pay for it.
If you're only interested in a couple of modules, you don't need to pay for anything else. Not only are they available separately, but they cost only $49 each and can be a great way to learn individual concepts. This gives you a great deal of control over your studying— no need to waste money on the full package!
Just like PPI2Pass, NLC Prep's FS course is self-study only. If you're interested in a live Fundamentals of Surveying exam classroom or tutoring session, you'll want to look elsewhere.
Bottom Line
NLC Prep is an excellent self study choice for someone who wants a great deal of control over their course content. Just pick and choose the courses you want at an affordable cost!
---
5. PLS Exam Prep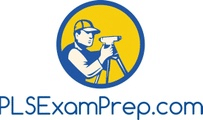 These FS exam review courses are easily the most affordable on the list. They cost roughly half of what all the others do, making it the best budget pick if you really need to save some money.
Additionally, PLS Exam Prep's courses come with lifetime access. Thanks to that, you can set your own pace while studying and feel no pressure at all. That's perfect for someone with a busy schedule who can't easily block out several weeks to solely focus on studying.
If you like studying on the go, the practice exams and multiple choice questions can be accessed through an excellent phone app. The nice thing about this is that you can still get a lot of FS exam studying in without scheduling an entire month around it. Simply put in some time when you can, wherever you are— no need for a computer!
Unfortunately, PLS Exam Prep doesn't offer much more than the essentials. What they have will get the job done, but if you're looking for loads of bonus content, you'll want to go with something like School of PE.
Bottom Line
PLS Exam Prep is a good value option if you can't afford the other courses on this list. They'll get you where you need to go at an extremely affordable price.
FAQs
What is the first principle of surveying?
The first principle of surveying is to work from whole to part. This means that you begin surveying a portion of land by setting up an initial group of control points (the whole) and then placing secondary control points in relation to each initial point (the part). This method ensures that you can localize the source of errors with greater specificity, which is essential to proper land surveying.
What are the fundamentals of surveying?
The fundamentals of surveying is a term referring to the necessary knowledge and techniques to work as a professional land surveyor. They are tested on the NCEES's Fundamentals of Surveying (FS) Exam. Some of the fundamentals tested include mapping techniques, 3D modeling, math and statistics, and business operations, among a few others.
Is the Fundamentals of Surveying exam hard?
According to the NCEES, approximately 66% of first time takers pass the FS exam. This is higher than many of their engineering certification tests, which gives the impression that the FS exam is easier. However, the difficulty of this exam will ultimately depend on your personal understanding of the relevant principles and the amount of time you've spent studying with a prep course.
What score do you need to pass the FS exam?
In order to ensure their exams are as accurate as possible to test-takers' competence in their fields, the NCEES doesn't publicly share the pass rates for the FS or any other exams. The minimum passing grade is determined by statistical data gathered by the organization and evaluated by subject matter experts.