There are many paths you can take when becoming an engineer. It can be tough choosing between the Engineer in Training (EIT) or Fundamentals of Engineering (FE) certification.
These are the two most common engineering certifications and are both issued by the National Council of Examiners for Engineering and Surveying (NCEES). However, they have very different requirements and outcomes for those who choose to take them.
I've gone ahead and researched both exams in order to make the choice easier for you. Both of them will take you far in an engineering career, but they have some key differences. These mainly manifest in their education requirements, job outlook, and salary.
Read on to see how each certification can benefit your career!
EIT vs. FE Education Requirements
Requirements for the Fundamentals of Engineering program vary by state, but most of them require you to complete a 4 year undergraduate engineering degree. Some states, like California, allow you to take the test during your last year of schooling. That way you can start work immediately after receiving your degree and certification. Other states allow you to take the exam without a degree if you have 4 years of engineering experience— but this is rare and very few allow this.
Requirements for the EIT are fairly similar, but with a few extra steps.
Qualifying for an EIT certificate requires 4 years of schooling and passing the Fundamentals of Engineering exam. Plus, many states also require you to complete an extra 3 or 4 years of engineering work on top of that. Next, you'll need to apply to your state board and pay a licensing fee. After that, you simply need to see if you've been accepted as an EIT. Many people use this designation as a stepping stone to work towards becoming a Professional Engineer (PE).
Continuing Education Requirements
Many states don't require continuing education for FE certification. Others will ask you to complete accredited courses and ethics classes. All requirements vary wildly based on what state you live in; you'll need to check your state's engineering board to see what you need to do.
For the most part, continuing education requirements are fairly light. See here for a list of requirements in each state.
EIT certifications have the same continuing education requirements as FE licenses. That means several states don't require any CEs at all, while others have stricter standards. Make sure to check the state requirements linked above to see what you need to know about maintaining your EIT license after you've passed the exam
FE vs. EIT Employment Opportunities
Your career choices after passing the FE exam are based on what engineering discipline you chose. Completing the exam in the discipline of your choice qualifies you for entry level jobs in that area. Adding some engineering experience on top of that is a great way to work towards better paying positions— there's always a need for more professional engineers, and the field is growing rapidly!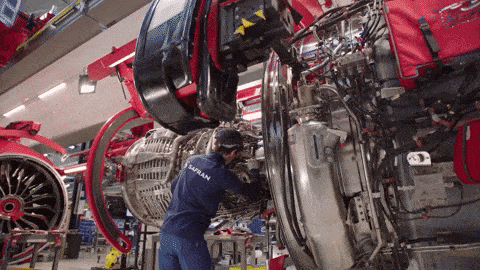 Take a look at the Bureau of Labor Statistics's engineering page to see which discipline interests you the most. That way you know what jobs you want ahead of time.
EIT's qualify for higher paying jobs, but they're state specific. Additionally, moving from one state to another will necessitate re-earning your EIT status and retaking the Engineer in Training exam, which can seriously slow down your job hunt. Still, you'll be considered more qualified in your local area than people with an FE license, so it's most likely worth going through the extra effort.
There's always a need for more professional engineers, and the field is growing rapidly!
EIT vs FE Salaries
What kind of salary can you expect to receive after getting certified as a professional engineer? Let's see what Glassdoor can tell us:
As an FE certified engineer, you can expect to be paid an average of $86,415 a year. The high level of competency is reflected in your pay— a large salary carries with it a lot of responsibilities in the workplace. Some of the larger companies hiring FE certified professional engineers are SpinMedia, SolarCity, and Deloitte (one of the Big 4 Accounting Firms).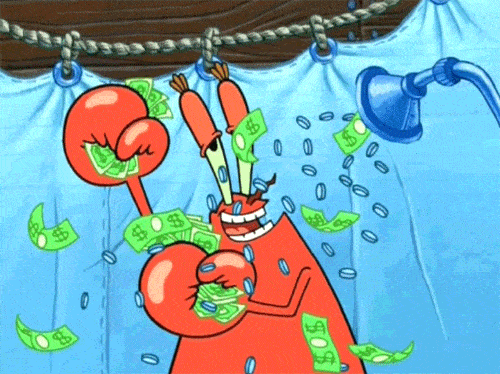 In comparison, salaries for EIT license holders tend to be much lower. They can only expect an average base pay of $60,000 a year. However, their jobs can be a little bit easier than those with a FE certification, so it's much easier to maintain a healthy work/life balance. 4 of the largest employers for EITs right now are KCI Technologies, CONSOR Engineers, EFCO, and Blue Ridge Design.
Bear in mind that these salaries don't represent the entirety of FE and EIT certification holders. Also, pay can vary greatly based on which field of engineering you choose to pursue—nuclear engineers don't make the same salary as civil engineers. Keep that in mind when deciding which career path to choose!
EIT vs. FE: My Recommendation
Considering the fact that you need to pass the FE exam before getting the EIT, this decision is a no-brainer. You may need an EIT license someday, but you need the FE to even start working as an engineer— so go with that one first!
Plus, it's easy to see why the FE is better when comparing the two. FE license holders make more money and don't have to re-certify if they move out of state. That gives them a lot more job stability overall. But if you plan to move on to get your Professional Engineer license (PE) — which we highly recommend — you'll need an EIT certificate.
Overall, it's far better to focus on getting an FE over an EIT.
Considering the fact that you need to pass the FE exam before getting the EIT, this decision is a no-brainer. You may need an EIT license someday, but you need the FE to even start working as an engineer— so go with that one first!
It's Time To Get Started
Now that you know what certificate you want, it's time to start working towards it. Passing the FE exam can be difficult; applicants are required to complete 110 questions in 6 hours. That may sound like a lot of time, but these questions are far from easy— so you'll want to prepare ahead of your exam date.
The best way to prepare is to take an online FE prep course. Completing one of them will prepare you for both the content and format of the exam. Plus, it's a great way to reinforce everything you've learned while earning your 4 year degree.
I'd recommend trying out one of School of PE's FE courses. They have courses for chemical, civil, electrical, environmental, industrial, and mechanical engineering. Plus, they offer a general course for anyone interested in another discipline. Each course is 72 hours long and is taught by multiple instructors, so you can benefit from their combined professional experience.
Okay, that's everything you need to know. It's time for you to get started on your journey to become a licensed professional engineer— good luck!