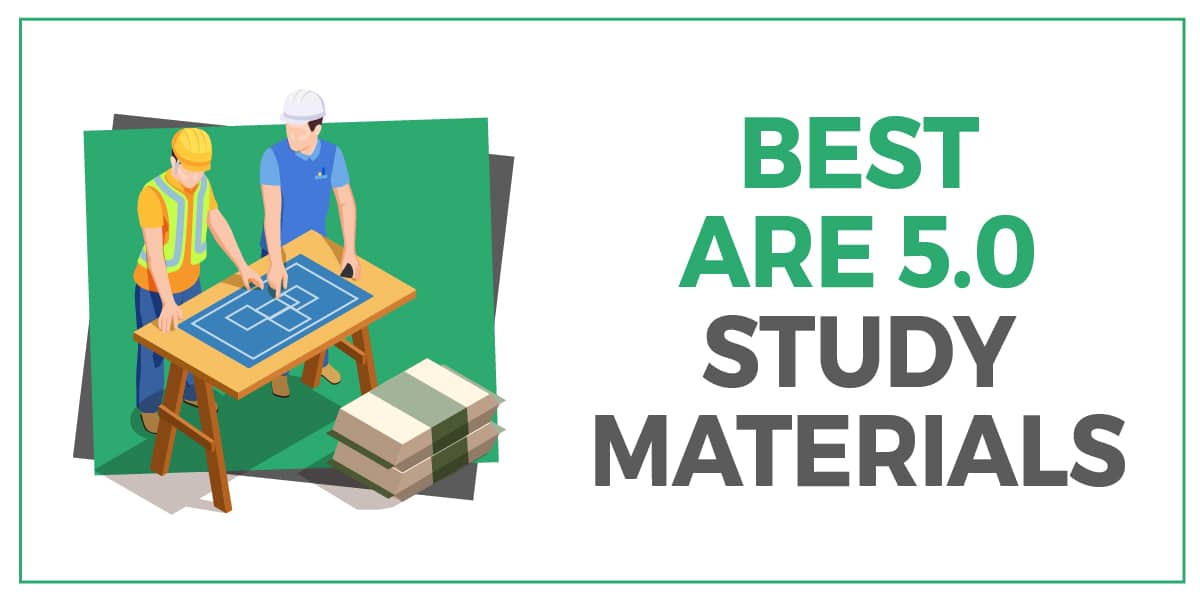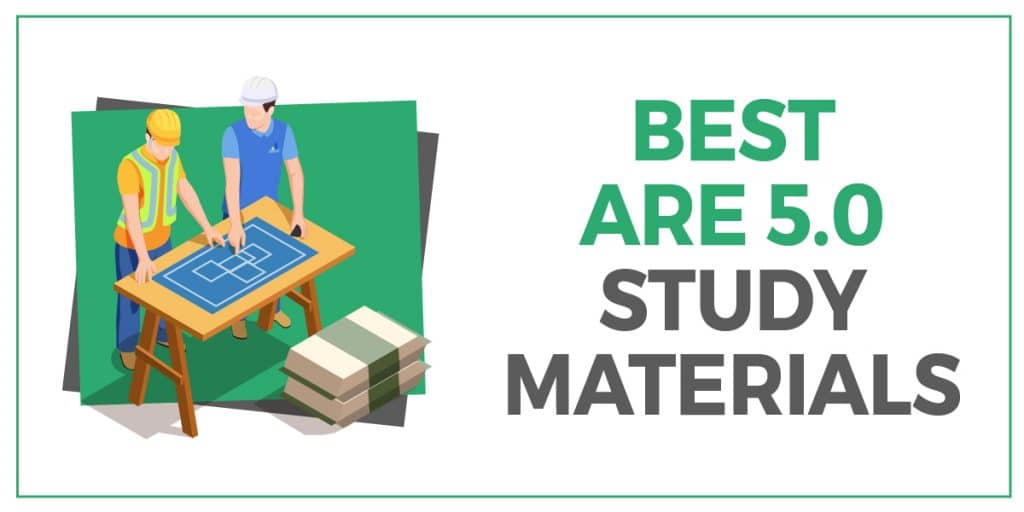 It's time to take the Architect Registration Examination (ARE). And if you want to be prepared, finding the best ARE 5.0 study materials can get you there.
Like many other architectural and engineering exams, the ARE is a rigorous exam for a reason. It focuses on the services that most affect the safety, health, and welfare of the public. It assesses aspects of architectural practice that influence the soundness, integrity, and impact of a building. Additionally, the ARE also looks at an architect's responsibility within firms, like project management and team coordination.
The National Council of Architectural Registration Boards (NCARB) developed the exam. They require you to demonstrate competency in all areas for a passing score.
Ultimately, the NCARB exam is accepted by all U.S. jurisdictions and is the first step on your path to licensure. The latest version is ARE 5.0, which looks at six separate areas.
Remember these 6 different ARE 5.0 categories:
Practice Management
Project Management
Programming & Analysis
Project Planning & Design
Project Development & Documentation
Construction & Evaluation
To determine the best ARE 5.0 study materials, we researched all the platforms for ARE 5.0 study materials. Important resources were considered, such as:
Study guides
Practice exams
Podcasts
Case studies
Practice questions
Video tutorials
---
2023's Best ARE 5.0 Study Materials
---
Here are the top three to make the list and how they can help you prepare:
| COURSE RANK | #1 | #2 | #3 | #4 |
| --- | --- | --- | --- | --- |
| COURSE NAME | | | | |
| PRICE | $0 - $1,990 | $390 | $49 - $109 | $179/month |
| STUDY GUIDE | Yes | Yes | Yes | Video Only |
| FLASHCARDS | No | Yes | Yes | Yes |
| INSTANT DOWNLOAD | Yes | Yes | No | Yes |
| ONLINE SIMULATOR | No | $50 extra | Yes | Yes |
| SUPPORT | Email, Phone, Social Media, Course Dashboard | Email, Phone, Social Media, Help Center | Chat, Email, Phone, Social Media, Free Consultation | Chat, Email, Help Center, Social Media |
| DISCOUNT | No Discount | Save 15% | No Discount | No Discount |
| GET STARTED | Full Course | Full Course | Full Course | Full Course |
#1 EduMind ARE Review

Instructor-Led Review
When you sign up for EduMind, the biggest benefit you gain is access to some of the brightest and most experienced instructors in the industry. EduMind's teachers offer an invaluable combination of professional and academic experience to offer you a complete and well-rounded education. The course itself is designed to allow you to seamlessly ask questions and receive instant answers.
Expert-Level Practice Materials
After each lecture, you'll receive handmade notes from your professor. These offer you with a summary of all the concepts covered— which can come in handy when you start working through EduMind's workshop problems. This combination of study guides and practice questions reinforces your knowledge of advanced architecture concepts, ensuring a high score on your certification exam.
Convenience and Compatibility
You won't need to wait for long in order to start studying with EduMind. Once you've signed up for one of their courses, you'll receive instant access to all study materials without any delays or busywork. Additionally, you can access these materials on your phone. Talk about convenient!
Try Before You Buy
Still unsure if you want to commit to a monthly subscription? EduMind provides a 30-day trial completely free that will give you an in-depth look at what they have to offer. This way, you can understand exactly what you're paying for before putting any money down, and the recently added pass guarantee ensures you'll get the most out of this course!
Flashcards
Recently added are flashcards and a new Practice Portal! This was a big missing feature of their ARE course, but this is no longer the case.
Bottom Line
At the end of the day, an educational course is only as good as its educators. Fortunately, EduMind has some of the best instructors you can find in an online ARE prep course, so you'll be in excellent hands when you sign up for a subscription. If you're even a little bit curious about their study materials, try their risk-free trial and see for yourself!
---
#2 PPI2Pass ARE Review

Many people don't realize this, but the The PPI2Pass ARE prep course actually encompasses the former Brightwood ARE 5.0 review, as well as the Kaplan ARE 5.0. Kaplan actually purchased both Brightwood and PPI2Pass, and has continued to offer the course under the PPI2Pass name.
Simulated Exam Experience
The PPI ARE 5.0 Practice Exam is a thorough review of all six divisions that perfectly simulates the ARE exam experience. Additionally, the test features various styles of questions, including multiple-choice and alternative item types. Essentially, it's formatted to improve your analytical skills and boost confidence.
Efficient Problem Solving
The ARE 5 in a Flash is PPI's collection of more than 400 question/answer flashcards to keep your memory sharp as a tack! Use this tool to increase problem-solving speed and streamline test-taking skills.
Extensive Review Manual
The PPI ARE Review Manual by David Ballast (AIA) features a detailed review of content areas covered in all six divisions. The manual has hundreds of tables, figures, and exam strategies for a comprehensive experience.
Additional Costs
PPI offers an online simulator for $50 extra (it's free for the others on this list). eTextbooks and reference materials must also be purchased separately. Although it isn't a significant price increase, it's unfortunate that these features aren't included with the base package.
Bottom Line
The Kaplan-organized PPI to Pass offers a 360-degree review for the ARE experience. There's only a one-time fee that unlocks the doors to an abundance of architectural resources at your fingertips. Furthermore, their additional reference materials ensure you will be thoroughly prepared come exam day.
---
#3 Architect Exam Prep


Audio Companions
Like most people studying structural systems, you probably don't have a lot of time on your hands. Architectexamprep.com provides over 80 hours of high-quality audio that you can listen to on the go. This includes 28 albums of audio companions with 120 individual MP3s that can easily be added to your iTunes library and used with any Apple or Android device.
O.M.C.E.S.
This stands for Online Multiple-Choice Exam Simulator. This is something Architect Exam Prep specializes in. Each division gives you 30-days of unlimited access to 2,000 test questions. It covers everything including construction documents, building systems, AIA contracts, and more!
The simulator also includes features like:
18 unique tests
Exams with feedback
Results percentage by module
Mobile capabilities
A Free Session with Eric
Unfortunately, you may not always get the owner Eric Freed (RA, LEED Fellow) on the phone. However, you will get a committed architectural professional for a free 15-minute consultation. They will use their expertise to help you make the best choices when it comes to studying for the ARE.
Most ARE platforms aren't giving away expert advice for free; take advantage of this phone call…even if you don't think you need it.
Separate Pricing
All six divisions are priced separately, which means you must pay $130 per module. The company isn't entirely transparent about this and you'll have to dig for the special bundle price. It turns out that after adding up the total costs, they're on the higher end of the price spectrum.
Bottom Line
The best thing about Architect Exam Prep is that it gives a lot of things away for free. The 15-minute phone call alone is golden. The program also comes with bonuses like audio commentaries from Eric and David and walk-throughs of AIA contracts. It can be on the pricier side, but you get a lot for what you pay!
---
#4 Black Spectacles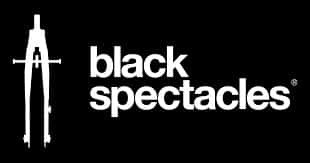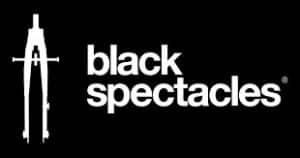 Practical Applications
Black Spectacles brings projects to life with videos of architects doing the job in real-time. These professionals relate their projects to each exam objective making it much easier for students to connect. Not only does this help to retain information, it gets many people excited about doing the job.
Video Lectures
Whether you choose to watch for a few minutes or cram for days, Black Spectacles provides over 120 hours of video lectures. They're all developed in alignment with NCARB's standards and are hosted by the most engaging instructors in the biz.
ARE 5.0 Practice Exams
Black Spectacles provides several types of practice tests that are as close as you'll get to taking the actual ARE. The mock exam includes three distinct forms with relevant questions, case studies, and much more.
Subscription-based Pricing
Unlike the other two programs on this list, Black Spectacles runs on a subscription-based pricing plan only. That means you'll be shelling out costs on a monthly, bi-yearly, or annual basis. If you cannot renew your subscription, you lose access to the materials.
Bottom Line
Black Spectacles is a professional practice that takes a dynamic and interactive approach to preparing for the ARE. Furthermore, they're the only program to truly demonstrate the daily life of an architect and what yours might look like after the test. Ultimately, this creates relevancy and adds more value to the system.
---
FAQs
How hard is the Architect Registration Exam?
The ARE 5.0 is difficult due to the fact that you must pass six separate exams in order to become fully certified. Additionally, pass rates have decreased over the past few years; the highest pass rate in 2020 was 66% for the Construction & Evaluation division. For comparison, the lowest pass rate in 2020 was 50% for Programming & Analysis.
How many exams do architects take?
Aside from the exams required to graduate from an accredited university — which is required to work in 38 states — all architects who wish to practice in America need to pass the Architect Registration Exam. The ARE is made up of six smaller tests known as divisions, so you can say that architects need to take six exams before they can start practicing professionally.
Can I study architecture without math?
Surprisingly, there's not as much math on the ARE 5.0 as you might expect. Instead, the majority of the test is focused on management principles and understanding the required duties on job sites or when planning/managing projects. Still, it's important to have an understanding of college-level math in order to analyze and verify the numbers involved in architectural projects— although much of the actual math-related work is delegated to engineers instead.