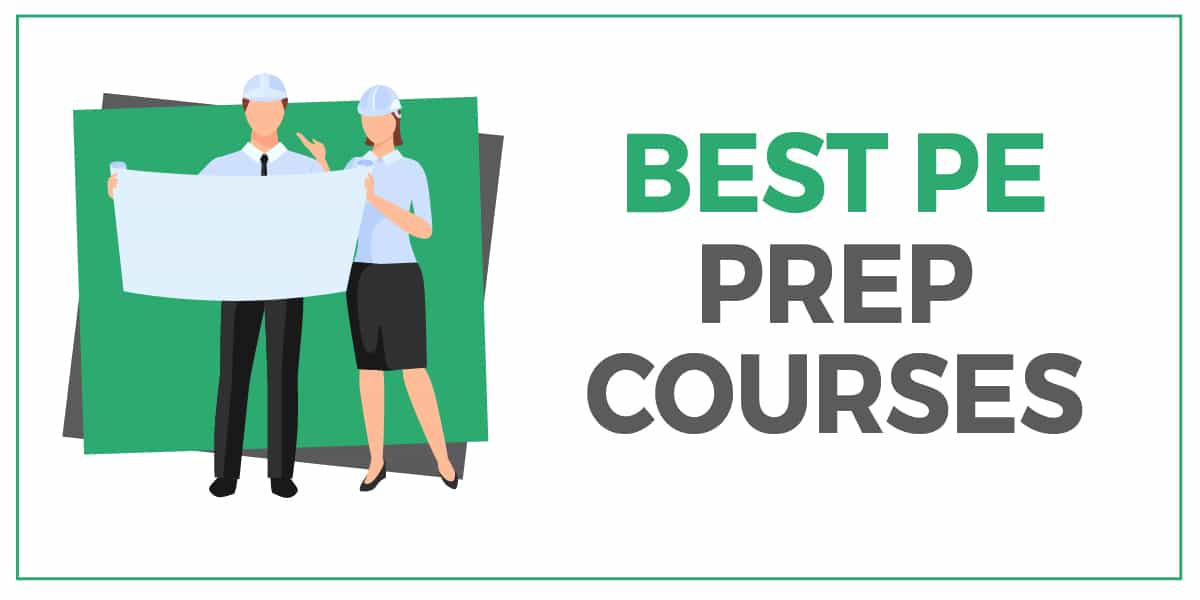 If you've passed the FE (Fundamentals of Engineering) exam, you're probably wondering what's next. To create more opportunities and grow your engineering career, a Professional Engineer (PE) license is the answer.
This means you'll need to study and review to pass the Principles and Practice of Engineering exam, otherwise known as the PE exam. It's put on by the National Council of Examiners for Engineering and Surveying (NCEES) and requires you to demonstrate competence in a variety of skills, with practice questions such as:
This means you'll need to study and review to pass the Principles and Practice of Engineering exam, otherwise known as the PE exam. It's put on by the National Council of Examiners for Engineering and Surveying (NCEES) and requires you to demonstrate competence in a variety of skills, such as:
Analytical reasoning
Quantitative deduction
Discipline-specific concepts
The PE course is held twice annually with the purpose of professional licensure. It's a challenging test and something you must work hard to prepare for.
So, where do you start?
PE exam prep.
Enrolling in a top-rated professional engineering exam prep course is your best bet to pass the first time around. But how does one know which PE exam prep courses are stellar, which PE courses are subpar, and which is the ultimate Civil PE review?
Our PE Review Process
We've scoured the internet, reviewing PE exam prep courses and looking for the best PE review courses on the market. We looked at their live classes, demand course offerings, onsite courses, and narrated instruction. We've also analyzed PE prep materials, including lecture videos, study schedule outlines, full length practice exams, depth exams, and more.
We've done this in hopes that those who have a chosen engineering discipline path can spend their time studying for the NCEES PE exam, not reviewing every engineering PE exam prep course on the market.
Here's what we've found.
---
2023's Best PE Exam Review Courses
Truthfully, the title is a little bit of "clickbait" as there isn't just one best PE exam program that will work for all students.
Ultimately, you want to look for something that best suits your learning process and schedule. With that in mind, these are the five best sites offering the top PE review courses today:
Capstone Learning Associates PE Review
---
Here is how these courses can help you prepare:
#1 School of PE Review Course

If you need a comprehensive study plan, The School of PE is a great start. Just as the name implies, they have a robust catalog that rivals most traditional educational institutions. They have several different channels for learning that PE exam applicants can choose from. These include:
On Demand Courses (An on demand course is good for asynchronous studying)
Live Classes (Similar to a traditional classroom environment)
Onsite Courses for PE Review (Civil PE Only)
School of PE has been in test prep for a long time. Since 2004 they have trained individuals and employees from more than 6,000 organizations. People choose the School of PE over the competition because of their engineering-focused subject matter experts who specialize in their fields, but also from these helpful features:
Live classes and a live online course to help you prepare for the PE Civil exam in real-time.
Refresher sessions focus on teaching and reviewing engineering concepts that are found on the PE civil exam.
Workshop sessions focus on providing exam practice through problem-solving and practice questions.
The School of PE Study Hub provides access to lecture videos, eBooks, Practice Portal Pro, flashcards, and more study materials for test takers.
The School of PE Personalized Study Plan creates a custom study plan based on student availability to ensure you're ready by the exam date.
Their Practice Portal Pro contains a bank of practice questions and solutions to work through.
Regardless of your chosen field, everything you need to know for your required Professional Engineer exam is covered by the School of PE exam review course. And you'll be able to work with an impressive curriculum, including thousands of practice questions and nearly 100 hours of lecture videos.
What Else Does this PE Review Course Include?
Thanks to a highly customizable study planner, students enrolled in a School of PE exam prep course boast a passing rate of 80-90% for first-time exam takers. And if you're stuck on specific parts of your study guide, you can always use their Study Hub to ask questions directly to the instructors. Another big perk is that they offer virtual one-on-one tutoring sessions for students who need guidance or support.
Unfortunately, you will be limited to online courses for most disciplines. Despite its name, School of PE is primarily web-based and has limited onsite instruction. This shouldn't be an issue for most students, but if that's your learning style it could be.
The Bottom Line: School of PE's comprehensive video lectures, study tools, and expert instructors edge out the competition and make School of PE our number one pick for PE prep courses!

Get $1,000 Off School of PE PE Civil Course
4 uses today
Last Used: 2 days

Save Up to $300 on School of PE PE
6 uses today
Last Used: 4 days

Save Up to $300 on School of PE FE
1 uses today
Last Used: 4 days

$200 Off School of PE FE Review Course –
243 uses today
Last Used: 21 hours

$200 Off School of PE PE Review Course- Undergrad
77 uses today
Last Used: 21 hours

Get $180 Off School of PE PE Civil Course
1 uses today
Last Used: 4 days

Military Discount- $100 Off School of PE PE Review
3 uses today
Last Used: 21 hours

Military Discount- $100 Off School of PE FE Review
10 uses today
Last Used: 21 hours

Get $100 Off School of PE PE Review Course
10 uses today
Last Used: 22 hours

Get $100 Off School of PE FE Review Course
19 uses today
Last Used: 21 hours

$50 Off School of PE PE Review Course –
uses today
Last Used: 4 days

$50 Off School of PE FE Review Course –
uses today
Last Used: 4 days

$10 Off School of PE PE Mechanical Courses
1 uses today
Last Used: 4 days
---
#2 PPI2Pass PE Review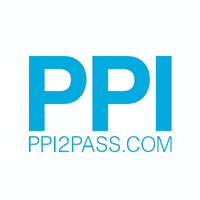 PPI2Pass provides some of the most extensive review programs available for the civil engineering PE exam. A partner of Kaplan, the company was founded by Michael Lindeburg, who authored the original review course for the Civil PE. All materials are consistently updated to current exam specs, making this one of the most up-to-date PE prep course offerings for professional engineer licensure candidates.
PPI2Pass PE review stands out for its comprehensive resources and mix-and-match flexibility. A student is not limited to specific bundles. You can access materials that guide you the best.
To start, simply enter the exam date and take a quick diagnostics test. The system will then create a plan to meet your specific needs. This includes items like:
Reference manual
Practice problems
Realistic practice exams
Flashcards
Book tabs
Calculator
And more!
Also, you might want to take advantage of their early-bird pricing. If you enroll in the Live Review course and find out you passed the exam, you get a 100% refund.
Alternatively, if you happen to fail the exam after enrolling in a Live Review course, PPI offers a 90-day guarantee OnDemand course for free.
PPI2Pass just updated their prep courses with a new live course, hundreds of new practice problems, and three additional diagnostic exams.
This content is based entirely on the new Computer-Based Testing (CBT) format for the exam. Consequently, you're guaranteed to have the most recent and relevant materials available when you sign up!
---
#3 Ultimate Civil PE Test Prep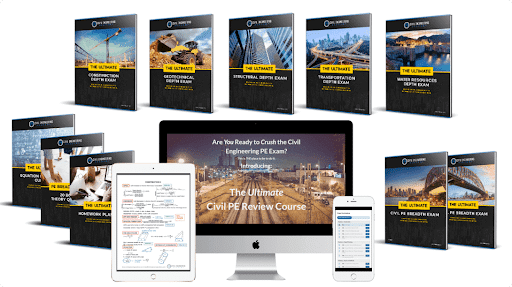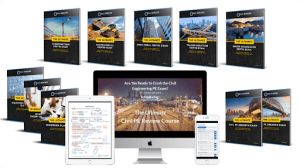 The Ultimate Civil PE Review course comes with 10 modules that cover 8 topics found on the civil PE breadth exam. It's a very focused course that is continuously updated to meet specifications. In addition to pe exam review courses and the Introduction and Conclusion module, their review course will cover:
Project Planning
Means and Methods
Soil Mechanics
Structural Mechanics
Hydraulics and Hydrology
Geometrics
Material
Site Development
The Ultimate Civil PE Review also includes over 150 video practice problems, 2 full-length breadth practice exams, a depth exam of your choice, and 20 theory questions.
The entire course references the PE Civil Reference Manual. It's the most used tool in the industry, so it's a great resource for them to pull from. (Quick tip: If you don't have the CERM, then get it at PPI's store and use their discount code of CIVAC to get 15% off.)
Additionally, this is a terrific option for students who want to save some money on their PE test prep. That's because this company has extremely flexible pricing built out between 1-month, 6-month, and yearly subscriptions.
However, keep in mind this course is solely offered for Civil Engineering. Other practices, like Chemical, Environmental, Mechanical, and others, aren't covered.
---
#4 Capstone Learning Associates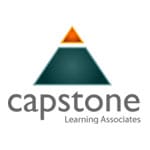 Another fantastic resource for students preparing to take the PE exam comes from Capstone. This company offers a wide range of study materials geared specifically toward future engineers, so you can rest assured this topic fits securely in their wheelhouse.
If you're looking for a guided experience similar to a traditional classroom setting, most of their PE review courses come with over 30 hours of narration to guide you along core engineering concepts. Additionally, the 250+ sample questions ensure you've got plenty of practice testing yourself on these concepts so you can confidently walk into the testing center on exam day.
Check out these options for PE students in Capstone's course catalog:
Chemical PE Review
Mechanical PE Review

Systems and Materials
Thermal and Fluid Systems

Civil PE Structural Review
Electrical and Computer Power Review
However, there are some disappointing aspects of Capstone PE review course offerings that keep it from earning a higher ranking. One of these is the lack of any real live classes or live online instruction, either through a live stream or in-person. Fortunately, the costs of many products in their catalogs reflect these absences, offering an affordable alternative to some of the pricier options available.
---
#5 EET PE Exam Prep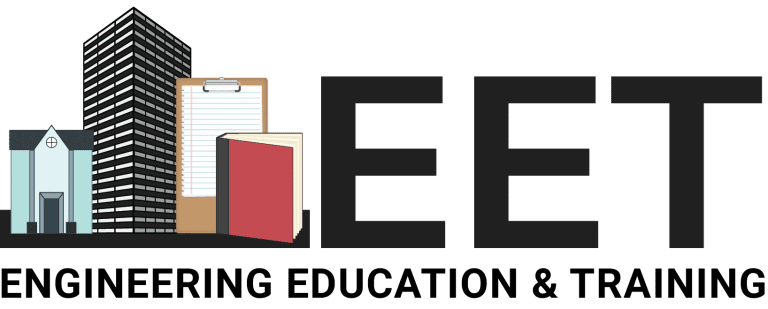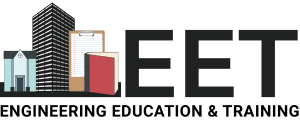 Engineering Education and Training offers a variety of professional and comprehensive review classes to pass the PE exam. They have a high success rate (80-85%) and great feedback from students and test-takers. If you do not pass after your first review session, you can repeat the class for free in the following season.
Additionally, EET's interactive review classes are designed to fully engage class participants. Students work to solve problems while receiving continuous feedback. All instructors are experts in exam preparation with practical insight into the PE exam. They work to combine the fundamentals of the subject matter and problem-solving techniques to fully equip people for exams.
EET offers review classes in the field of Civil Engineering. This includes:
Fundamentals of Engineering
Civil PE

Breadth
Depth

Structural
Transportation
Construction
Geotechnical
Environmental (Water Resources)

Structural Engineering
California Specific PE
The cost of the Civil PE courses depends on the option you choose: OnDemand Webinar, Live Webinar, or Live Seminar. It also depends on the type of engineering— Structural, Construction, Geotechnical, and more. All in all, the cost is very affordable, with prices in the range of $550-$650.
However, note that the EET PE review is solely for licensure in the state of California and only covers certain types of engineering. Therefore, students looking for licensure in other jurisdictions should look elsewhere or simply take advantage of their other appealing features.
---
#6 TestMasters PE Review

TestMasters PE Review
TestMasters is another one of the best PE exam prep providers in the engineering world. They offer three different ways to study for the PE exams. These include:
Live In-Person – Traditional classroom teaching and instruction.
Live Online – Web-based (Cisco WebEx) teaching in real-time with live instruction.
OnDemand – Learning through pre-recorded video lectures at your own pace.
All of their review courses include customized course manuals. Each one was developed by experienced instructors that really know engineering concepts. They guarantee that if you attend every class and view all the required study materials, you will pass the test. However, if you don't succeed the first time, TestMasters allows you to retake the course again for free.
TestMasters offers a variety of course materials, including 72 hours of instruction that are focused on helping you pass. But the unfortunate truth is that TestMasters doesn't offer courses for every PE exam. Instead, they cover the following:
Civil Engineering
Mechanical Engineering
Electrical Engineering
Environmental Engineering
Of particular note is that the TestMasters PE binder and reference notes get rave reviews online. In fact, many engineering students have reported that they use this as a sole study resource. It's much more practical than hauling a bag of books and it gets straight to what's essential for passing the exam.
Keep in mind that unlike the other review courses on this list, TestMasters does not come with any practice exams. So if this is a resource you need to pass, you may want to choose another review site. Still, the excellent reference notes and enticing guarantee make this an option well worth your consideration.
---
FAQs
Which PE exam is the easiest?
According to the latest data published by the NCEES, the easiest PE exam to pass is Mechanical: HVAC and Refrigeration (75% pass rate).
Is the PE exam harder than the FE?
Since the PE exam is intended to be the next step after completing the FE exam, it is a tougher test that takes approximately twice as long to finish. However, pass rates are higher for PE exams than they are for FE exams due to the majority of test takers being experienced professionals who are already familiar with the NCEES exam structure and environment.
How long should I study for the PE exam?
You should set aside three months at the bare minimum to study for the PE exam; this is the typical length of time it would take to work through a full PE exam review course. You can spend more time studying if you need to but try to avoid taking longer than a year to prepare since you'll end up missing the NCEES testing window for that year.
What percentage do you need to pass PE?
NCEES doesn't publish the passing scores for any of their exams, including the civil PE exam. They state that the percentage needed to pass will vary depending on the specific discipline you're taking. However, they also mention that you will not lose points for incorrect answers— so your best chance to pass is to avoid leaving any questions unanswered! This is why picking a PE prep course with lots of practice exam examples is important.