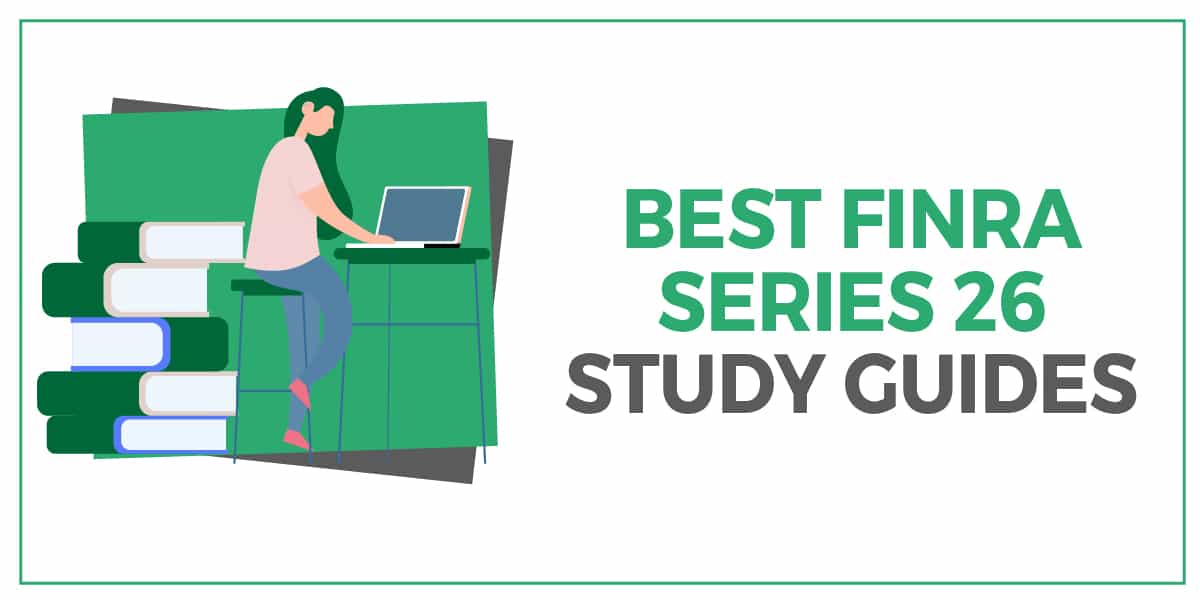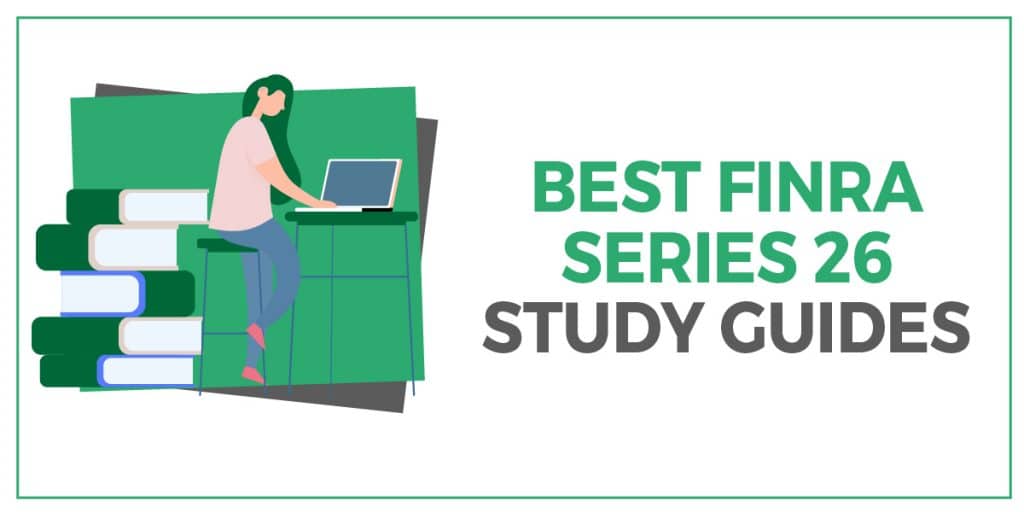 If you want to work at an investment company, you might need to pass the Series 26 exam from the Financial Industry Regulatory Authority (FINRA). But it can be challenging to study for and pass this exam; the rules and statutory provisions of relevant legislation are complicated!
There are many Series 26 study guide options available for those seeking to ace this exam. Online courses abound due to their accessibility and affordability; in-person opportunities exist as well for those who need extra support.
No matter your study needs, there is a Series 26 study guide that will work for you. Keep reading for a short list of our favorite services to help aspiring professionals like you!
---
#1 Securities Institute of America Series 26 Exam Prep

The Securities Institute of America (SIA) provides one of the most affordable and comprehensive Series 26 study guides. Their Complete Self Study Solution only costs $229, but you can also adjust their package to your specific needs. This allows you to save even more money by choosing one of their smaller packages of printed material or online access.
Course Details
One of the biggest and most reputable financial information publishers, John Wiley & Sons, backs the SIA. Its program includes a textbook, online exams, video classes, and an ebook, with six months of free access to the online portions. If you want a more affordable option, you can get only the book and test questions for $164.98.
To qualify for the SIA guarantee, you must pass the "Greenlight Exam" in the first five days after applying for the Series 26 exam. If you pass this exam but fail your actual Series 26 exam, SIA will refund what you've spent on their materials. This is a bit more involved than some other courses' guarantees, but it's meant to be an effective indicator of your exam readiness.
Features
850 multiple-choice questions
11 hours of online video class
351-page textbook
6 months unlimited access to videos and test bank
Greenlight Pass Guarantee
Pros
The most comprehensive study guide available
Great if you want to customize your study plan
Engaging and interactive video lectures
Cons
One of the more expensive options available
Bottom Line:
The SIA has the best collection of exam practice questions for the Series 26 exam. They are transparent about their offerings and provide a pass guarantee that gives you an additional opportunity to take a practice exam. If you're looking for the best Series 26 study guide on the market, purchase the SIA's study guide today!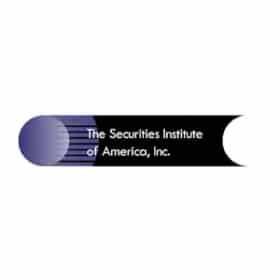 Save 12% on Securities Institute of America Series Exam
110 uses today
Last Used: 1 days
---
#2 Securities Training Corporation Series 26 Study Guides


Since the beginning of securities exams in 1969, the Securities Training Corporation has established the standard for financial education. They offer high-quality exam prep programs which have assisted employees to successfully apply compliance and business processes at many of the nation's top banks. STCUSA's programs are continuously improved to be more efficient and incorporate modern tech, ensuring you won't be left behind if you enroll in one of their courses.
Details
Packages include a study guide, a mock exam, and a calendar for monitoring progress. The Standard course includes all of those essential elements at $150, but the Premier course is $300 and includes extra exam questions, on-demand lectures, and access to nearly 1,000 flashcards.
Securities Training Corporation offers a money-back guarantee on some of their packages. They also proudly showcase their success rate of 95% for their students— so the chance you will have to use their guarantee is dubious.
Features
Six final exam
7 hours of on-demand video lectures
Over 1000 flashcards
Enrollment is valid for six months
Access to instructor hotline
24/7 tech support
Pass Guarantee
Pros
The Premier version of this study guide comes with on-demand lectures and flashcards
Practice exams include answer explanations (can be turned off for realistic exam simulation)
Excellent support features with fast response times
Cons
Pass guarantee only comes with the Premier version
Bottom Line:
The Securities Training Corporation is well-known for its very high passing rate. They also provide comprehensive study materials, different technology tools, and some of the industry's best-in-class instructors. If you're looking for a study guide backed by a world-famous financial organization, you should definitely buy this study guide.
---
#3 Kaplan Series 26 Review

To customize Kaplan's program to your unique learning style, this legacy education company provides a variety of study materials. Their exam prep program starts at $239, but it costs almost twice that amount for their premium class— which includes guidance from an experienced instructor.
Details
You can access Kaplan's SecuritiesPro QBank, where you get access to hundreds of questions that'll tell you where you're lacking knowledge. Additionally, you can select which practice exams you want to study based on what you need to concentrate on and even learn offline if necessary.
The QBank can be purchased separately or with another package. Unfortunately, Kaplan doesn't have a money-back guarantee, but they provide more than enough information for you to pass.
Features
Practice exam
SecuritiesPro™ QBank
Performance tracker
Study calendar
License Exam Manual (LEM)
Pros
Created by an organization known for test prep
Additional instructor support for hands-on teaching (must have Premium subscription)
Cons
More expensive than other programs that offer similar content (like STCUSA)
Bottom Line:
Overall, Kaplan is a trustworthy company that has helped thousands of students pass their exams. But if you're looking for a less costly company or one with more direct ties to the financial world, you may be better off with other options.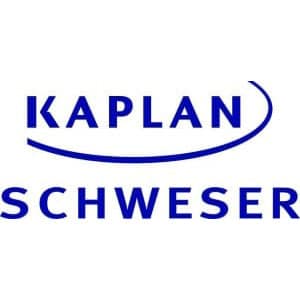 Enjoy 15% Off Kaplan CFA Review Course
28 uses today
Last Used: 2 days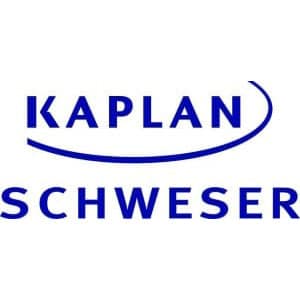 Get 15% Off Kaplan CFA Review Course
54 uses today
Last Used: 21 hours
---
#4 ExamFX Series 26 Study Guide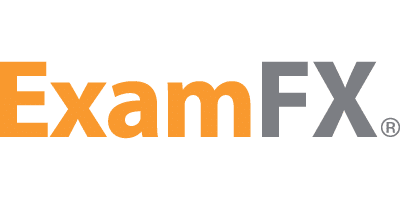 With a 92% passing rate, ExamFX offers a complete course package that starts at $199.95. They even provide a money-back guarantee if you pass their Guarantee Exam in 3 days before you take the Series 26 Exam.
Details
This ExamFX course lasts 90 days. Every class has an online instructor, so you can quickly receive additional support if you need it. Their simulated exams let you know which information is most important to your learning based on the answers that you provide. If you study diligently and want to further improve and expand your FINRA licensing knowledge for the actual test, this aspect can be very beneficial.
The ExamFX app is also a convenient aspect of their Series 26 study guide. It can provide you with information on whether you're actually prepared to take the test. It can also help refresh your memory about specific questions and exam subjects if you need some last-minute cramming before it starts.
Features
Unlimited practice exams
90 days course access
Interactive Learning Portal
Helpful app
Online exam simulations
Pros
Money-back guarantee ensures you feel confident in your educational investment
Affordable pricing means you can get a return on your investment faster than with other courses
Instant feedback from your instructors ensures you waste as little study time as possible
Cons
Courses only last 90 days, so you'll need to plan for an accelerated study schedule
Bottom Line:
This Series 26 study guide provides a helpful mobile app, an impressive pass rate, and access to an instructor. The only drawback is that access is limited to 90 days— much shorter than some other options. If you only need access for a short period and want to save money on your prep course, choose this option for your study needs.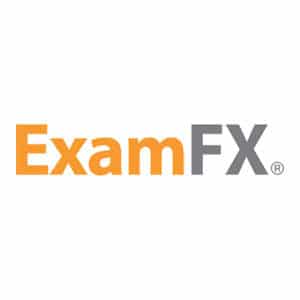 Save up to 20% on ExamFX Securities Review Courses
124 uses today
Last Used: 1 days
---
Honorable Mentions
These study guides are great alternatives to our top options for various reasons, whether you have a tight budget or require fewer resources.
#5 PassPerfect 26 Study Materials

PassPerfect is a great online-only option for studying for the FINRA Series 26. While their package is costly at $225, it is an excellent option if you want to retain permanent access to all of the content.
Details
When you buy the $225 package, you get both a physical and virtual textbook and access to their databank full of practice exams, video lectures, and more materials.
This program is an excellent option for self-starters who don't need additional instructor support to learn. Unfortunately, PassPerfect doesn't have a money-back guarantee— so make sure you know exactly what you're getting before putting any money down!
Features
Databank with practice exams and videos
Physical materials, including a study guide and practice exams
Unlimited access to databank with purchase
Pros
Their prep package provides you with lifetime access to their printed materials and databank— no need to worry about meeting a fast schedule
You can choose to buy the printed materials or the databank separately in order to save some money
Cons
There are more affordable options available that provide more features
A lack of instructor feedback means you're on your own when studying
Bottom Line:
This is a decent option for exam-takers looking for a wholly independent studying experience, but there are similarly priced options with better offerings like Securities Institute of America or STCUSA.
---
Series 26 FAQs
How can I sign up for the Series 26 exam?
First, a FINRA member firm will need to file a Form U4 application for you within the FINRA's Central Registration Depository.
You must also possess specific licenses to sign up for the Series 26 exam. These include the Securities Industry Essentials exam (SIE) and either Series 6 or Series 7. You also need to provide fingerprints and respond to an extensive series of questions about your background.
How much time should I spend preparing for the FINRA Series 26 exam?
Most organizations recommend studying for this exam for 80 hours over four weeks.
How long is the FINRA Series 26 exam?
You will have two hours and 45 minutes to complete 120 questions, 10 of which are unscored. You can take restroom breaks during the exam, but the clock will continue to count down.
What is the passing score for the Series 26 exam?
You need to score 70% or higher to pass. The test graders will round your score down to the smallest whole number: for example, 69.9% would round down to 69% and wouldn't count as a passing grade.