If you are working to advance your career in an investment company and made the decision to get your Series 6 license, you've probably been hearing a lot of people talk about how difficult it can be. Having the right study materials can make a huge difference between passing the test or needing to take it again.
The FINRA Series 6 exam is designed to be incredibly difficult, with a wide range of exam topics (much like the SIE exam). But don't lose hope! There are a lot of self study options, as well as professional study guides and exam prep courses that can help you pass the exam with only a little time and patience.
We put together some of the best study guides out there for the Series 6 exam. These guides are all great material for studying alone or using as supplemental material for your course. Each guide has its strengths and weaknesses, so it is important to find a guide that works well with your learning style.
These are the
best Series 6 study guides
we found:
Knopman Marks Series 6 Exam Prep Guide
Kaplan Series 6 Exam Review
---
1.
Securities Institute of America Series 6 Study Guide


The Securities Institute of America (SIA) has everything you need to pass the exam in a course that only costs $159. It includes a money-back guarantee and live courses if you want them. Alternatively, you can tailor their package to your needs— letting you save even more money by opting for a smaller study package.
The SIA is backed by one of the largest and most reliable publishers of financial information, John Wiley & Sons. This program includes a 400-page textbook, online exams, 10 hours of video classes, and an e-book— all for six months of access. If you want a cheaper package, you can get just the book and test questions for $69.95.
SIA has been improving its technology usage to provide quality video lectures that are engaging and allow you to interact with them for hands-on learning. If you want to customize a study guide for yourself, then you should consider this one because they have a variety of options available.
SIA also has a guarantee that you will pass. To qualify, you must pass their Greenlight Exam in the first five days of sitting for the Series 6. If you pass it but fail the real Series 6 exam, SIA will refund the cost of their materials.
Bottom line: Securities CE has the best set of Series 6 exam practice questions you can get. They've expanded their offerings to include more helpful resources, but this is definitely the most impressive feature they offer.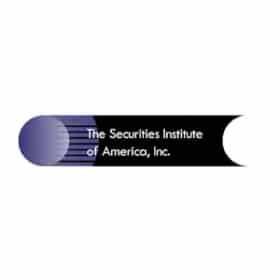 Save 12% on Securities Institute of America Series Exam
110 uses today
Last Used: 1 days
---
2.
Securities Training Corporation Series 6 Review Guides


The Securities Training Corporation has been holding the standard for financial education since 1969 when the securities exams were first implemented. It is a quality exam prep program and helped prepare employees at many of the top banks. Additionally, they're always improving the technology and efficiency of the classes they create. 
STC offers 3 packaged deals. All of them include the study guide, mock exams, and a calendar for you to follow. The Standard course includes all of those basic elements at $125. The Premier course is $175 and gets you more quizzes, video lessons, and access to almost 1,000 flashcards. But if you get the most expensive option at $250, you have all of that and access to in-person lectures.
You will be happy to know that STC provides you with a money-back guarantee on some of their packages. They are boasting a success rate of 95% for their students, so the odds you have to use it are unlikely.
Bottom line:
STCUSA is known for offering a high passing rate and even offers in-person learning in certain major cities. If you prefer to learn from a teacher in person, then this can be a great option for you.
---
3.
ExamFX Series 6 Review Guides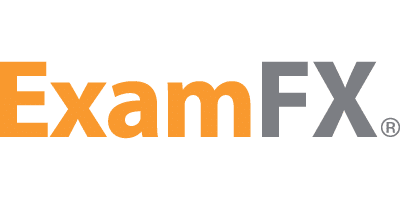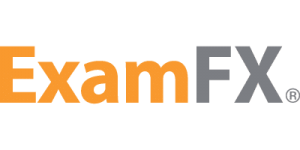 ExamFX offers a full exam prep course package that starts at $89. If you pay $129, you can watch their videos and have access to more study content. The courses last 90 days and you can check out their exam simulations and practice tests. All packages have an online instructor, so you can get the additional support if you want it.
Their simulated exams adjust to your answers and keep track of the information that you need to study more. This can be very helpful if you are studying seriously and want to continue improving and expanding your knowledge for the real test. The instructors can also see what you need to work on more in your profile, so they can provide information to help prepare you to pass.
The ExamFX app is also a handy feature. It can give you information on your preparedness to take the test. If you have time before the actual exam, you can use the convenient phone app to refresh your memory on the questions.
This company even offers a money-back guarantee. If you pass their Guarantee Exam in 3 days before you take the Series 6 Exam. This can be a solid back-up plan, however, ExamFX has a strong 92% passing rate- so you might not have to use it since you're likely to pass right off the bat.
Bottom line:
This Series 6 Study guide offers a mobile app for your phone, a high passing percent, and access to an instructor— no matter what package you have. The only downside is that your access is limited to 90 days, which is a little bit less than some other options.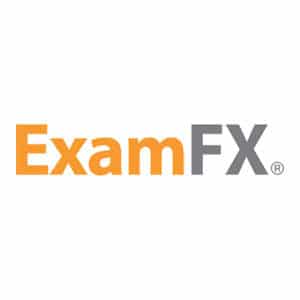 Save up to 20% on ExamFX Securities Review Courses
124 uses today
Last Used: 1 days
---
4.
Knopman Marks Series 6 Exam Prep Guide


Knopman Marks is known for having the highest first attempt passing rate among its competitors. They hold it at an incredible 95%!
They also offer a mobile app and a whole year's access to the study guide and materials when you purchase their packages.
When you buy the $150 package, you get both a physical and virtual textbook, access to online practice exams, video lectures, and more study materials. In particular, the mobile app is perfect for when you want to study but don't have internet access.
Instructor support is also available to every one of their students. In order to keep you on track and offer support, you can contact them at any time with your questions.
Unfortunately, Knopman doesn't have a money-back guarantee— but you won't want to get a refund after they help you pass the Series 6 exam on your first try!
Bottom line:
Knopman's online teachers are great at making sure that you have the skills to pass the exam the first time you take it. With such a high first-time pass rate, you'll be in excellent hands!
---
5.
Kaplan Series 6 Exam Review


Kaplan offers a variety of materials for you to use, so you can tailor the program to your learning style. Their exam preparation starts at $79 and goes up to almost twice that amount for their premium class. They also have no money-back guarantee, but provide enough information for you to be able to pass.
Kaplan offers the SecuritiesPro QBank, which allows you to see hundreds of questions and quickly identify any of your knowledge gaps. You can customize a practice exam based on what you think that you need to learn and even study offline if you have to. Their QBank can be bought separately or with another package.
Their success rate is 87% for those taking the test for the first time— which isn't great when considering they don't have a pass guarantee. Neither do they offer a mobile app, but they claim your dashboard and study materials can be easily accessed on any device.
Bottom line:
Kaplan is an established name with affordable materials. However, you might want to go with a company that has better pass rates like
Knopman Marks.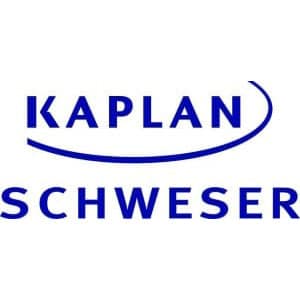 Enjoy 15% Off Kaplan CFA Review Course
28 uses today
Last Used: 2 days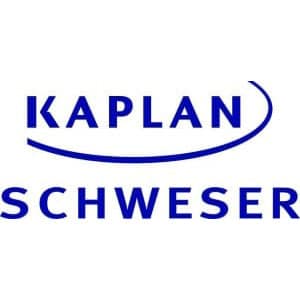 Get 15% Off Kaplan CFA Review Course
54 uses today
Last Used: 20 hours
---
Frequently Asked Questions about The Series 6 Exam
How long do you need to study for Series 6?
Based on the length of time recommended by some of the top FINRA review course companies, it's a good idea to devote between 50 and 75 hours of study time to the Series 6 exam. The most effective study schedule should be spread out between 3 and 6 months.
How hard is the FINRA Series 6 exam?
Due to its length and subject matter, Series 6 is one of the easiest FINRA exams to pass. However, you also have to pass the Securities Industry Essentials (SIE) exam alongside it in order to work in a large number of professional careers, so keep that in mind when determining the difficulty of this exam!
What does Series 6 allow you to do?
If you obtain both Series 6 and SIE licenses, you'll be qualified to work in entry-level positions as a representative for investment companies. These jobs involve selling annuities and mutual funds, but they may also require you to obtain additional FINRA licenses such as the Series 63 or Series 7.
How do you pass the Series 6 Exam?
Since it's one of the easier FINRA exams to pass, you shouldn't have a lot of trouble with the Series 6 exam if you've already passed the SIE exam. However, the best way to ensure a passing grade is to sign up for an online Series 6 review course and spend several hours working through the study material.