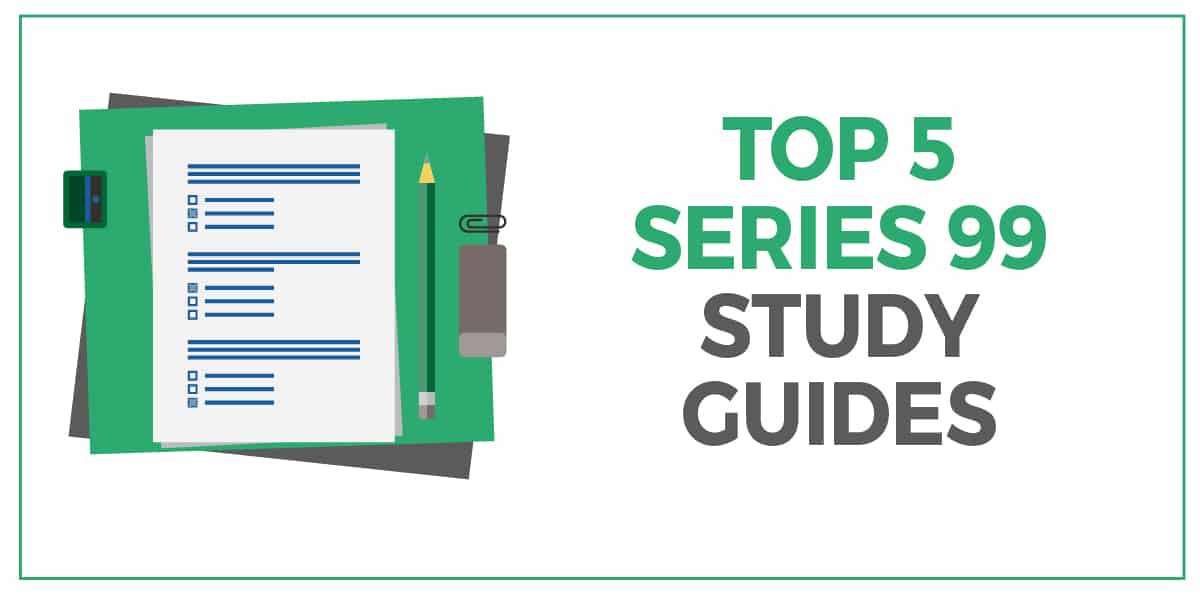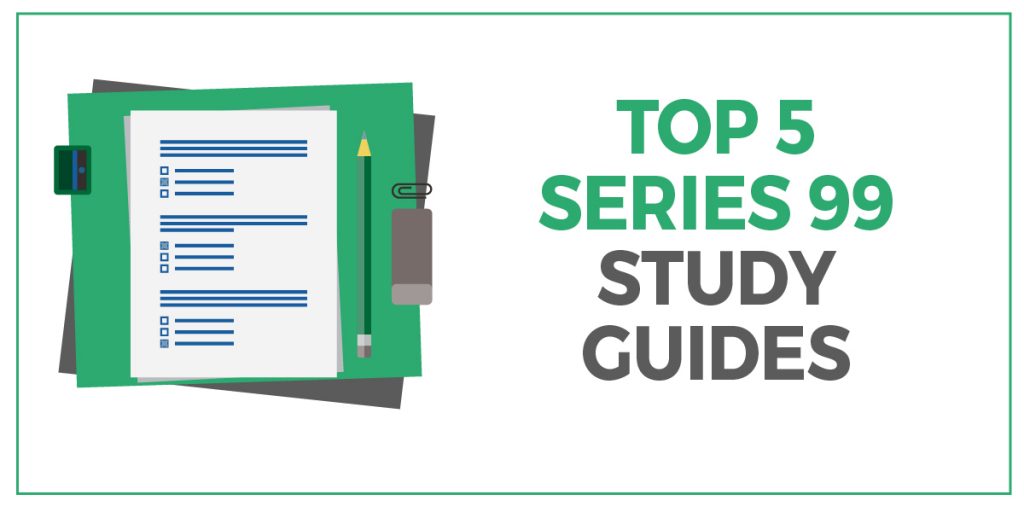 Are you interested in becoming an Operations Professional? If not, maybe you should be— positions start above $40,000 a year with lots of upward mobility. But in order to get started, you need to pass the FINRA Series 99 securities exam first.
Once you pass, you'll show employers that you're qualified to work in customer onboarding, financial control, funds disbursement and more.
If you want to make sure that you'll pass on your first attempt and start making a competitive salary as soon as possible, check out these excellent Series 99 study guides!
Completing a Series 99 course will give you everything you need to pass the test on your first try. In order to help you pick out a good one, I've taken a look at the 5 best prep courses on the market. Each of these has something valuable to offer to any aspiring industry professionals.
---
1. Securities Institute of America Series 99 Exam Prep

Not only are SIA courses written by highly trained test prep professionals, but they also have the highest pass rates in the industry.
Course Details
The Securities Institute of America is entirely focused on self-study— that means you set the pace and can work through the materials in any order you please. You can follow the course's recommended schedule to complete everything, but you're also given free reign to approach your test prep however you want.
In addition to videos and exams, SIA also offers a series of ebooks and study guides. These are a more traditional learning tool and serve as a great way to learn offline. All of these are very easy to read and understand, with individual lessons short enough that you can squeeze in a quick study session when taking a break from something else.
This is also a fantastic choice if you're trying to fit a specific budget for your prep materials. Purchasing the full course costs $200, but each aspect can be purchased individually if you prefer. Typically, these range from $60-120 for each set of materials. You can also buy a combined SIE Exam+Series 99 course for just $229, which can help you move forward with the next stage of your finance career.
Here are some of the best aspects of the course:
Detailed Study Guide
Multiple Full-Length Practice Exams
13 Hours of Video Lessons
Bonus Ebook
6 Months of Access
SIA Series 99 Pros and Cons
Video Classes: SIA's series 99 class is one of the best exam preparation courses I've seen on the market. Lessons are direct and easy to understand; each major point is highlighted by important visuals or formulas on screen. As a result, you'll use different parts of your brain while studying, which increases the amount of information you'll memorize in a shorter period of time.
Mobile Friendly: All materials included with this course are available on mobile devices. As a result, you can take your learning on the go. Whenever you have free time, just pull out your phone and complete a couple lessons— no need to set aside a huge chunk of time whenever you want to study!
Exam-Based Training: SIA courses come with several types of practice tests. Each exam tests your progress in different ways, such as how well you understand each section or gauging if you're ready to take the qualification exams yet. These tests are issued at key intervals of the course so you can shift your study schedule around based on the results.
No Live Content: SIA's course is entirely based on independent study. If you're looking for tutoring or any interaction with teachers then you'll need to check elsewhere. But as long as you know what you're getting into, the lack of live materials is not that big of a deal.
Bottom Line:
Securities Institute of America has the best online study course for Series 99. Thanks to that, it's natural that they would end up on the top of this list. Make sure to check them out today!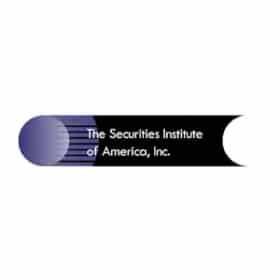 Save 12% on Securities Institute of America Series Exam
85 uses today
Last Used: 9 hours
---
2. STCUSA Series 99 License Prep


Securities Training Corporation's FINRA prep courses rely heavily on content that's as realistic to the actual exam as possible. Completing this course will familiarize you with both the content and the format of the Series 99 test.
Course Details
STCUSA wants their students to be prepared for every aspect of the Series 99 exam. That's why they've gone out of their way to offer as many practice tests as possible. Each type of exam they offer has a purpose: progress exams gauge how well you understand what you've learned, and green light exams tell you when you're ready to pass a section of the real Series 99 test. Completing all of these will leave you uniquely prepared for the real thing.
If the tests aren't enough for you, STCUSA also includes a series of video lectures. These are available both live and on demand. Watching these can give you extra context to everything you've learned. Plus, they'll allow you to interact with other people and benefit from their knowledge.
STCUSA has 3 plans for you to choose: Standard, Premier, and Premier Plus. The $125 standard course includes one set of exams and study guides. By contrast, the $319 premiere plan includes on demand lectures and far more tests. Finally, the $370 premiere plus option adds in live classroom content.
Here are some of the key features included with STCUSA's series 99 course.
Instructor Hotline
Crunch Time Facts
24/7 Tech Support
Study Manuals
Practice Tests
Video Lectures
STC Series 99 Pros and Cons
Study Manuals: Before each test, you'll be asked to complete a study manual. This gives you the information you need to take each test. Each guide has been written by a working professional and conveys everything clearly and concisely. Once you've learned everything, the tests will reinforce that knowledge and ensure that you understand it.
Video Lectures: If you pay for the second tier of this Series 99 exam prep course, you'll also gain access to a series of video lectures. These mimic a traditional classroom format and allow you to learn everything about the Series 99 exam in a structured format. For many students, explanations from a teacher work much better than simply reading from a piece of text.
Live Content: You can access a live online course if you need one. Much like the video lectures, this mimics a classroom. But since it's live, you can interact with the teacher and other students. Feel free to ask for clarification on key aspects or hear insights from everyone involved in the course.
Price: STCUSA gates off their best study materials behind higher payment tiers. This includes both classroom-based content and tests. As a result, anyone who can't afford higher tiers will find a far worse learning experience. If you're interested in an effective budget-friendly course, Securities Institute of America is a better choice.
Bottom Line:
If you excel when using test based content, then STCUSA is the course for you. Their course will uniquely prepare you for both the content and format of the Series 99 exam.

Get 30% Off Securities Training Corporation All Securities Courses
82 uses today
Last Used: 7 hours
---
3. Kaplan FINRA Series 99 Prep Course

Unlike the other courses on this list, Kaplan is much more structured. You'll be asked to follow a study calendar and complete tasks based on your study time frame and exam date. As a result, you'll need to put in a lot more work than you would with other courses. However, you'll also see a much higher payoff when it comes to your exam score— simply follow the schedule to completion and you'll easily pass the Series 99 exam.
Kaplan's schedule consists of several different materials, including:
Practice Exams
Performance Tracker
Checkpoint Exams
Video Library
License Exam Manual
Exam Tips and Content Updates
Kaplan Series 99 Pros and Cons
Frequent Updates: Whenever anything changes about the Series 99 Exam, Kaplan will provide you and all their other students with instant updates to reflect these changes. This way, you can focus on your immediate concerns — passing your practice exams — without having to constantly keep an eye on the big picture.
Track Your Performance: Some of the best online review courses for different exams, licenses, and career paths will use modern technology to accurately gauge your progress as you study. Kaplan is one such company, and their performance tracking tech is embedded in every aspect of their Series 99 review course.
 Instructor Access: Although Kaplan offers students the ability to send questions directly to their instructors for several of their FINRA review courses, no such option is available for students enrolled in their Series 99 exam prep program. This means you're better off with a company like Knopman Marks if you want extra guidance from your teachers.
Bottom Line:
Kaplan is a good choice if you prefer a more structured study schedule. However, if you don't have a lot of time to dedicate to studying every day then I'd recommend ExamFX or Securities Institute of America instead.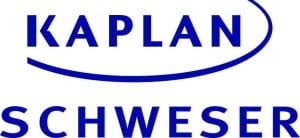 Get 15% Off Kaplan CFA Review Course
40 uses today
Last Used: 18 hours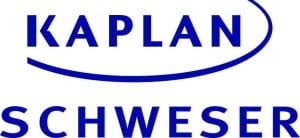 Enjoy 15% Off Kaplan CFA Review Course
23 uses today
Last Used: 18 hours
---
4. ExamFX Series 99 Study Guide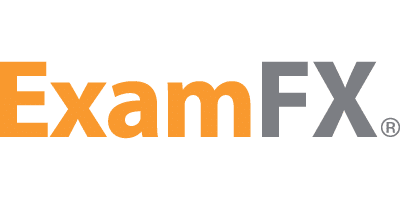 Much like STCUSA, ExamFX focuses heavily on test-identical content. This can be seen in their multiple exam formats, including readiness and guarantee exams. Completing these can be helpful, but you only have 90 days to get through them all— no big deal if you're trying to save time, but it could lead to some anxiety towards the end of that 3-month training period.
Each exam prep course comes with limited customer support but no tutoring or live learning options. They may not have as much to offer, but ExamFX is a far cheaper alternative to more expensive options.
Here are the key features of this Series 99 training course:
90 Day Course Access
Interactive Learning Portal
Online Exam Simulations
Readiness Exam
Guarantee Exam
Instructor Support
ExamFX Series 99 Pros and Cons
Inexpensive: If you only have $100 to spend on your education, ExamFX is a great fit for your budget. You'll get a well-made library of study materials that are designed to prepare you for a passing grade quickly and efficiently.
Accelerated Pace: If you're pressed for time, ExamFX is an excellent way to get up to speed on essential concepts covered on the Series 99 exam as quickly as possible. It manages to cover all the relevant subjects in three months— with a guarantee that you will be able to earn your license on one attempt at the end of those 90 days.
Limited Catalog: Unfortunately, you only have one course to choose from if you want to study with ExamFX. And while it's not too expensive and comes with some decent study tools, it's not as open and welcoming to the inexperienced test taker when compared to Securities Institute of America.
Bottom Line:
If you can't afford STCUSA, then this is a solid fallback option. They still offer several types of exams but aren't quite as effective as alternatives.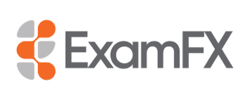 Save up to 20% on ExamFX Securities Review Courses
109 uses today
Last Used: 9 hours
---
5. Knopman Marks Series 99 Study Tools

Knopman Marks sets itself apart by offering a wide variety of materials instead of focusing on one aspect of studying. Their course comes with video lectures, flashcards, training exams, and more. Because of that, it's easy to avoid burnout with this course. Just switch up study methods whenever you start getting bored— it'll also help you think on your feet and understand multiple approaches to similar ideas.
Knopman Marks has a lot to offer, including:
6+ Hours of Video Lectures
Benchmark Exam
Digital Flashcards
Textbook/Ebook
Downloadable Supplements
iOS Mobile App
Knopman Marks Series 99 Pros and Cons
Mobile Support: Most online classes offer mobile support as an afterthought— usually just a phone-friendly version of their dashboard that can be accessed on your device's web browser. In comparison, Knopman doesn't neglect their mobile audience; they designed a mobile app for Apple devices that's intuitive and allows for offline access.
Amazing Support Network: It can be tough to study by yourself, and most online learning solutions can make you feel isolated. To prevent this, Knopman Marks includes regular email updates from your instructors as part of all their Series 99 review courses.
Android Users: Unfortunately, Knopman currently doesn't provide any mobile apps for Android or Samsung devices. This means you'll have to stick with your device's web browser or keep all your studying to a desktop or laptop computer.
Bottom Line:
Knopman Marks is an excellent choice for a no-nonsense self study program. They offer a wide range of effective materials for a great price.
---
Series 99 FAQs
Q: How many questions are on the Series 99 exam?
A: According to the FINRA exam content outline, there are 50 questions covering 2 major functions.
Q: How can I qualify for the Series 99 exam?
A: In order to qualify, you must be sponsored by a FINRA member firm. Once you get their endorsement, they will request the exam for you.
Q: Does a Series 99 license expire?
A: Only if you leave a FINRA firm and aren't hired at a new one within 2 years. If that happens, you'll need to pass the test again.
Q: Series 99 vs Series 7–Which is better?
A: The Series 99 license is necessary to work as an Operations Professional, but you can actually register as one if you've passed the Series 7 exam. Additionally, Series 7 licensure allows you to work as a General Securities Representative, which earns a higher average salary than an Operations Professional. For these reasons, we recommend Series 7 over Series 99.