Anyone interested in becoming a Securities Trader Representative will have to take the Series 57 exam at some point. This FINRA licensing test qualifies you for an entry level position, but that doesn't mean passing it is easy.
But much like the Security Industry Essentials (SIE) Exam, you can get some help passing with a well-made prep course.
The best Series 57 study guides will dramatically improve your test score. Each of these prepares you in an effective and efficient way throughout the course. Typically they do so by teaching you test taking strategies, familiarizing you with the exam, and drilling you on test content.
To learn more, check out our reviews for the top 5 resources for practice questions, practice exams, content outlines, video lectures, and other study materials.
Each of these courses offer different test-taking strategies— so keep that in mind when deciding on which one is right for you!
---
1. Securities Institute of America Series 57 Study Material


The Securities Institute of America currently offers the best all around study guide for the Series 57 exam. That's because they offer a wide range of content spread across multiple formats. Each course option is based on both what type of content you like and how much help you need.
The first option on offer is exam prep software. This is a practice test program with over 1,200 questions. Basically, it's perfect for anyone interested in working on the multiple choice format of the upcoming exam.

Next up is a series of textbooks and ebooks. These are a more traditional way of studying; it's perfect if you prefer to study at your own pace in a more comfortable environment.

Finally, there's a video training class. This is a series of HD videos designed to mimic the classroom experience, which is a very effective way to learn the material.
If you're interested in all of the above, Securities Institute of America also offers a comprehensive self study package that includes everything. Check this out if you want an in depth learning experience.
One of the best features Securities Institute of America provides, however, is their Greenlight Guarantee. This involves one final practice exam before completing their course. If you pass this exam but fail the real test, you'll be entitled to a full refund. But since this exam is such an accurate portrayal of your exam, it's extremely unlikely that you'll need to take them up on this offer!
Securities Institute Series 57 Pros and Cons
Reputable Affiliations: This FINRA review course partnered with Wiley to develop their Series 57 study materials, which is a big deal. This company has provided high-quality test prep resources for accounting and finance students for over two centuries, and they're known for combining old and new learning techniques for impressive results.
Guarantee: Securities Institute of America guarantees that you'll be able to pass the Series 57 exam if you're able to earn a passing grade on their Greenlight Exam. It's designed to be identical to the actual test, so you basically get a dress rehearsal well before your exam date.
Powerful Simulator: Although this company is partnered with a longstanding traditional education provider, their online exam simulator is cutting-edge and uses modern web design to provide a seamless study experience. You can take unlimited practice tests populated by random questions pulled from a huge library of questions.
Sold Separately: Although many of Securities Institute of America's study materials are included in their Complete Self-Study Solution and Complete Video Package, they're also available as standalone purchases. However, the difference in cost is so vast that you're far better off getting a complete package— a textbook or ebook costs roughly the same, which is ridiculous.
Bottom Line: For the best collection of Series 57 exam questions and other study content, this is our top choice. Consider Securities CE before any other option and you'll maximize your chances of passing!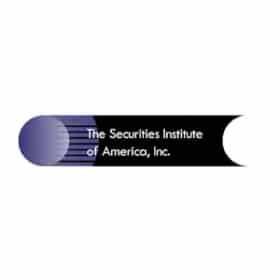 Save 12% on Securities Institute of America Series Exam
85 uses today
Last Used: 7 hours
---
2. Securities Training Corporation (STCUSA)


STCUSA focuses primarily on print materials for their courses. As a result, this is a perfect option for a student who likes to learn in a traditional, offline format.
Printed study guides and flashcards are the primary focus of this course. And while it's not as impressive as a full library of video or audio lectures, these materials include all the information you need to pass the Series 57 exam on your first try. Plus, they're written to be engaging enough that you won't burn out or get bored while learning.
STCUSA also includes progress exams that should be taken at certain points of your studying. These ensure you retain all the content you're studying and are on track to completion. Completing these tests lets you know what areas you need to focus on at each step of your study process— like maintaining books and records or other specific job functions.
The highest tier of STCUSA courses also come with a set of on demand or live lectures. These allow you to supplement your self study with traditional teaching content. However, the tier these are locked behind is fairly pricey, so you may want to stick to the self study material.
STC Series 57 Pros and Cons
Helpful Instructors: Despite being an online learning company, STCUSA makes an effort to connect students with their instructors on a personal basis. This includes access to an instructor hotline for all packages, which allows you to ask questions directly to your instructors and receive fast responses.
Excellent Time Management: The end goal of STCUSA is to prepare you for your Series 57 exam in six months. They accomplish this through several different resources, including flashcards and condensed cram notes referred to as Crunch Time Facts. This allows you to retain a lot of knowledge with comparatively little study time.
Latest and Greatest: What if the criteria or curriculum for the Series 57 exam changes while you're studying? The good news is that STCUSA promises all of their materials will be kept up-to-date, free of charge. You'll always have the newest and most relevant study materials with this course!
Accelerated Pace: Depending on what kind of student you are, this might actually be a positive. However, students who get stressed when there's not a lot of time to prepare might not like that this course only gives you six months of access— especially when our #1 pick gives you three months more.
Bottom Line: If you have the attention span for them, STCUSA's print materials are second to none. Additionally, you can always check out some of their on-demand content if you don't mind paying a little more.

Get 30% Off Securities Training Corporation All Securities Courses
82 uses today
Last Used: 5 hours
---
3. Knopman Marks Series 57 Review


Similarly to Securities Institute of America, Knopman Marks offers a great all-around study course. However, they also offer something that few of their competitors do— live training.
Aside from this, Knopman provides students with digital and physical textbooks, which are an excellent starting point when studying. Using them helps you develop a baseline of knowledge before moving onto more difficult and engaging content. Additionally, you can revisit these at any time during your course to brush up on difficult topics.
Of course, textbooks aren't the only thing you'll be developing your professional knowledge with. This course also includes a series of 8 video lectures. These take around 4 hours to complete, but they cover the most relevant exam topics in a comprehensive and concise manner. Combining these with your textbooks will ensure that you know absolutely everything you need to in order to earn that passing score.
Finally, each course is rounded out with a series of online and printable practice exams. Each test has been designed to mimic the Series 57 Exam as closely as possible. This is ideal for practicing in realistic exam conditions, which can keep you from feeling stressed out on exam day.
Knopman Marks Series 57 Pros and Cons
Powerful Data: The secret to Knopman Marks' success in preparing students for their exams is data. They gather a lot of data on students' study habits and compare them to their performance on both practice exams and actual FINRA exams— and all that data is used to keep their course updated and highly effective.
Study Offline: This is one of the only online FINRA exam prep courses that allows you to study offline by downloading content onto a mobile app. If you constantly find yourself in areas with weak connections to WiFi — such as regular commutes in a rural area — this is an extremely helpful feature to have.
Pass Rate: Knopman Marks states on their website that 86% of students who enroll in their course will pass the Series 57 exam. This is an impressive number that's based on rigorous data gathering by the company, but it's not as impressive as what some other online prep courses will promise.
Bottom Line: Knopman Marks has excellent Series 57 reference material. Use it if you want to not only pass the exam, but apply your newfound knowledge effectively in a professional setting.
---
Honorable Mention: Varsity Tutors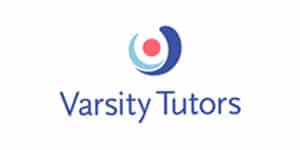 Varsity Tutors is interesting because they offer something no one else on this list does: tutoring.
Tutoring can come in the form of 1-on-1 or group sessions. Whether you learn better in a collaborative environment or on your own, this ensures that you learn in the most receptive environment possible.
Additionally, each study session is based entirely around your schedule. Tutors will stay on subjects as long or as short as you need them to. They'll also walk you through test preparation sessions that focus on expanding your knowledge and familiarizing you with the exam format.
Despite all that, it's important to remember that Varsity Tutors doesn't offer the same kind of self-study content as the other options listed. But if you're only interested in tutoring and live content then this option is perfect for you!
---
Frequently Asked Questions About The Series 57 Test