Anyone interested in a career trading securities has doubtlessly heard of the Series 6 license. Possessing this certification allows you to represent an investment company when trading mutual funds, variable annuities, and insurance. It's easy to see how earning your Series 6 license can help you better develop your career as a securities trader— that's why over 600,000 professionals earned their FINRA certifications so far!
Of course, earning your license is easier said than done. This exam is notoriously difficult, which is why the Series 6 exam pass rate is low when compared to other exams offered by the Financial Industry Regulatory Authority (FINRA). However, there are some ways you can increase your chances. Knowing which subjects to prepare for ahead of time will make it more likely that you pass on your first try!
---
FINRA Series 6 Exam Pass Rates
FINRA makes the pass rates for their exams publicly available. Before taking any of their securities exams, I recommend researching this data— it clearly demonstrates just how difficult each section is and how important exam preparation can be.
On the Series 6 securities exam, you need to correctly answer at least 70% of the questions to pass. Since the actual exam consists of 50 scored questions, that means you need to get 35 or more questions right. Unfortunately this isn't as easy as it sounds. FINRA currently reports the pass rate for the Series 6 exam at 58%, which is much lower than other FINRA exams which typically have a pass rate around 70%.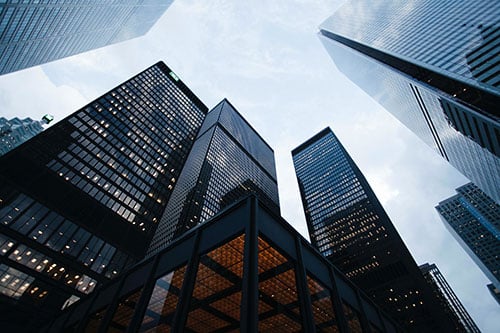 Now that you're aware of just how difficult this exam can be, let's talk about the best way to prepare for a passing score!
---
Series 6 Exam Content Outline
Obviously, it's important to know what you need to study before the exam. FINRA provides this information through an exam content outline. You should be able to adequately prepare ahead of time as long as you follow along this outline— although it definitely wouldn't hurt to enroll in an online Series 6 prep course as well.
The Series 6 exam is split into 4 major content areas with varying numbers of test questions. A more detailed breakdown of each areas can be read below:
| | |
| --- | --- |
| Content Area | Number of Test Questions |
| (F1) Seeks Business for the Broker-dealer from Customers and Potential Customers | 12 |
| (F2) Opens Accounts After Obtaining and Evaluating Customers' Financial Profile and Investment Objectives | 8 |
| (F3) Provides Customers with Information About Investments, Makes Recommendations, Transfers Assets and Maintains Appropriate Records | 25 |
| (F4) Obtains and Verifies Customers' Purchase and Sales Instructions; Processes, Completes and Confirms Transactions | 5 |
You should clearly be able to see which areas need the most of your attention when studying. But if you're still unsure, here are some quick suggestions:
Questions from area F3 makeup half of the total exam— so it's a good idea to understand customer interactions and how to maintain appropriate records.
F1 and F2 then cover another 40% of the testing content, so your next highest priority should be to thoroughly understand how to seek business and open accounts.
Surprisingly, area F4 only makes up 10% of the test, so you may be tempted to neglect these topics for the others; however, it's better to cover all your bases in order to prevent yourself from answering these five exam questions incorrectly.
Make sure to check the FINRA Series 6 exam content outline for a more detailed breakdown of each section!
Series 6 Test Taking Tips
All the preparation in the world isn't going to help at all if you don't develop any test taking skills. Make sure to keep these tips in mind when taking the exam; they'll go a long way towards helping you pass.
Read everything before you answer a question. You have a full 90 minutes to complete 50 questions. Knowing that, you can relax and spend plenty of time reading through the full question and all the answers before deciding on your answer.
Skip questions that are too difficult. You don't need to bang your head against the wall and waste time on each question. Just skip the question and come back to it at the end if you get stuck. Remember— you only need 70% to pass.
Don't be afraid to make an educated guess sometimes. You can make guesses much easier by eliminating all the wrong answers first. Bringing the number of potential answers down from 4 to 2 makes you much more likely to guess the correct answer.
My one major piece of advice that doesn't focus on testing strategies is to rest up ahead of time. Make sure you're not cramming the night before and get plenty of rest. That way you can enter the exam in the best condition possible.
---
Passing the Series 6 Exam on Your 2nd Attempt
Failing any exam can be devastating, but there are a lot of things you can do to learn from your mistakes.
Don't give up if you've failed your first attempt at the Series 6 exam. All that means is that you need to refine your study methods going forward. There are a few ways to do this, but I personally recommend completing a Series 6 exam prep course.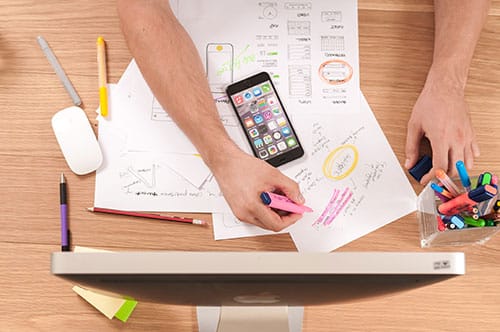 If you're not sure which one to choose, I recommend checking out the Securities Institute of America (SIA) Series 6 exam prep. They offer a series of video lectures, textbooks, and practice exams as part of their programs. Each study material reinforces what you've learned in a different one. Plus, their tests perfectly mimic the real Series 6 exam. As a result, completing these helps you develop test taking strategies while you study.
In fact, this course is so effective that their students boast a 90% pass rate on the Series 6 exam. Plus, SIA's pass guarantee eliminates any financial risk when preparing for your test.
---
Series 6 Exam FAQs
Q: How hard is the FINRA Series 6 exam?
A: The Series 6 exam is fairly difficult. FINRA reports that the pass rate for the exam is only 58%. Make sure to study well ahead of time if you want to pass on your first try.
Q: Is Series 6 or 7 harder?
A: Most people consider the Series 7 exam to be more difficult. This is because it covers a wider range of information compared to the Series 6. However, the pass rate for the Series 7 exam is slightly higher, so keep that in mind too.
Q: How long should you study for the Series 6?
A: Typically this comes down to personal preference. Most people recommend studying for 40-60 hours, but you may want to do more or less based on how well you're doing.
Q: Should I take Series 6 or 63 first?
A: The Series 63 exam is essentially a state specific version of the Series 6. You need to pass it to use your Series 6 license while working. It's typically recommended to get the Series 6 license first, since the exam is a bit harder than the Series 63 test.