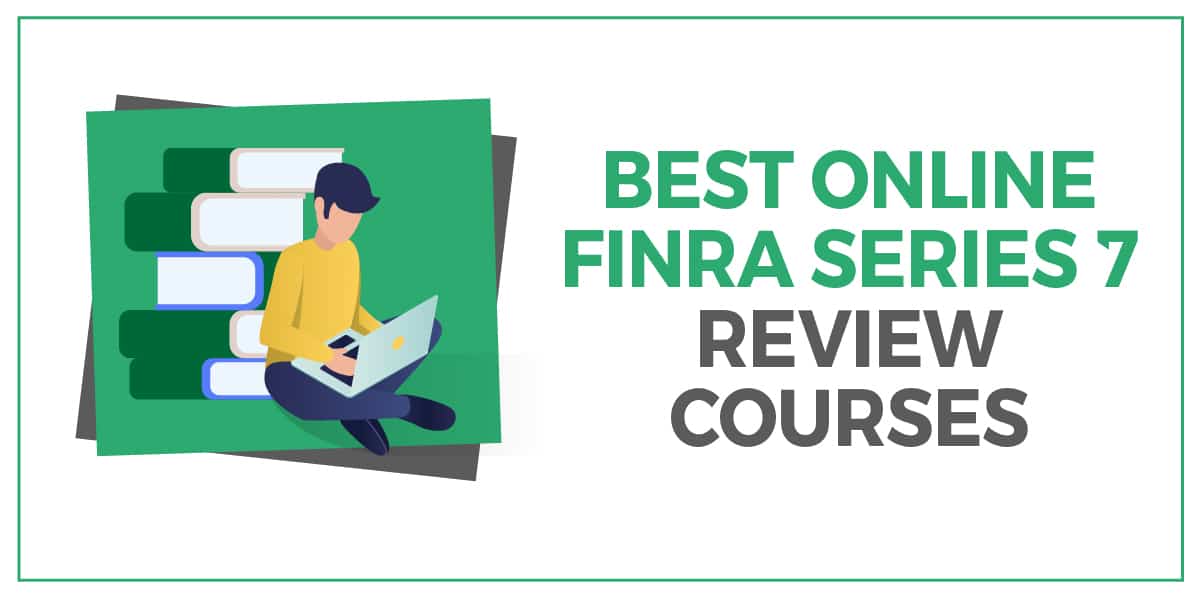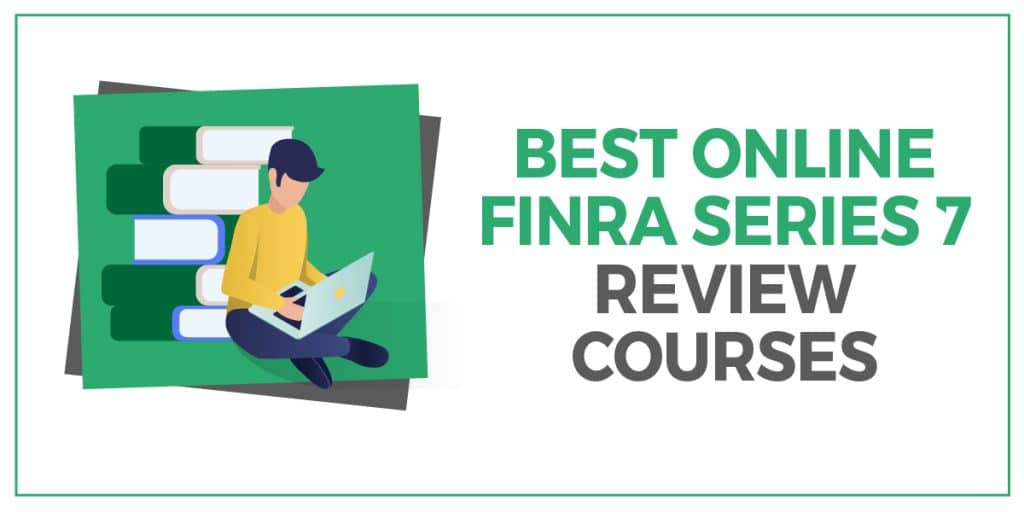 Preparing for and passing your Series 7 Top-Off Exam is no simple task. After all, it's the Financial Industry Regulatory Authority's (FINRA) job to ensure that the financial market and those operating within it maintain a certain level of integrity. Consequently, it's your job to prove your ability to function professionally in this industry.
Not sure where to start looking? Don't worry, you're not alone:
After researching the top exam prep providers, the best online Series 7 exam review courses are listed below. Keep reading for an overview of today's top providers and a list of their highs and lows so you can find the best course to help you on your way to a career as a general securities representative.
The 6 Best Series 7 Exam Prep Courses of January 2022
Securities Institute of America Prep Course
Securities Training Corporation Series 7 Courses
Achievable Test Prep Series 7 Courses
ExamFX Review Course
Kaplan Financial Education
Knopman Marks Series 7 Review
---
#1 – Securities Institute of America Prep Course


While you may not have heard of Securities Institute of America, you've almost definitely heard of their partner Wiley. This exam prep course has been responsible for much of Wiley's educational materials — including textbooks and lecture content — relating to securities training. Consequently, you can expect to receive an education on par with this extremely well-known and popular company when working with this set of study materials.
Don't have a lot of money to spend on FINRA test prep materials? No worries— this company offers a large catalog with different price points to reflect different students' budgets. If you want, you can purchase their 600+ page textbook in physical or digital format by itself with no extra fees. However, it's a better idea to add on their exam prep software and online video class for just a bit more in their Self Study Solution bundle.
One substantial reason why Securities Institute of America's Series 7 Top-Off prep materials are so highly rated has to do with its GreenLight Guarantee. But what does that mean?
Many of this company's materials come with a GreenLight exam included in their curriculum. This is meant to be taken at the end of your course as a dry run of the real thing. If done correctly, Securities Institute of America promises that you'll pass your actual Series 7 exam if you pass their GreenLight exam. In the rare case that your test results don't match a successful GreenLight score, you will be eligible for a full refund. That's how confident they are in its ability to prepare you for the real thing!
Unfortunately, this guarantee doesn't apply to any products that don't include this exam, which means you won't be under the same coverage if you opt for the textbook by itself. However, they have an excellent Support team that can accommodate most of your potential concerns, so don't be afraid to let them know if you need some extra help.
Essentially, this is the best way to ensure you're ready to take the Series 7 exam. Out of all the other courses on this list, you'll have the easiest time understanding the material and earning a passing grade when you sign up for Securities Institute of America!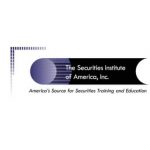 Save 10% off Series Exam Prep at Securities Institute
Series 7, Securities Institute America Promo Codes, Exclusive Discount
75 uses today
Last Used: 6 minutes
---
#2 – Securities Training Corporation Series 7 Courses


Let's face it: if you're preparing to take your Series 7 exam, chances are you're a bit of a go-getter. Due to the fast-paced life of a financial professional, services or companies that utilize your time to the fullest while helping you achieve your goals are extremely important. Securities Training Corporation is one such company, earning them one of the top spots on our list.

But what makes their SIE exam study materials so special? It's pretty simple:
In addition to individual courses, Securities Training Corporation provides users with the option to enroll in many different bundle options, most of which will run you less than $500. While the Premier Plus bundle offers more features than the basic bundle — like the option for live and in-person classes — the Premier and Standard packages also offer excellent features for a reduced cost.

Securities Training Corporation also provides you with a PDF review book that will help you prepare for their practice exams. What's nice about these practice exams is that they include optional explanations after each question; these are great for pointing you in the right direction when answering practice questions incorrectly.
Additionally, STC's "My Scores" feature allows you to see a snapshot of your testing attempts, the scores you earned, and the time spent on those practice top-off exams. Based on your scores on these tests, their platform also identifies trouble areas for you so you can fill out any gaps in your knowledge. But the real cherry on top is their "Custom Exams" feature. This allows you to have practice exams created custom by selecting specific topics and chapters as well as how many questions to include.
Bottom Line
Overall, we found the simplicity and clarity of Securities Training Corporations' Series 7 Exam Prep to be an irresistible combination. This is absolutely among the best options for students looking to start their careers in securities management!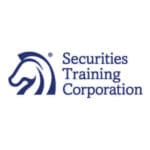 Save 20% off Securities Training Corporation
Securities, Securities Training Corporation Promo Codes, Exclusive Discount
71 uses today
Last Used: 5 minutes
---
#3 – Achievable Test Prep Series 7 Courses

Are you interested in having a rewarding career at a big-name company like Goldman Sachs or Wells Fargo? If so, a great way to make that happen is to enroll in the Series 7 prep course those companies use to train their own employees!
With so many well-known financial institutions relying on Achievable Test Prep for their employees' education, you can rest assured that you'll receive knowledge that's actually used in the field. And to provide even more confidence into the quality of your education, they guarantee you'll pass your exam or you'll receive a full refund.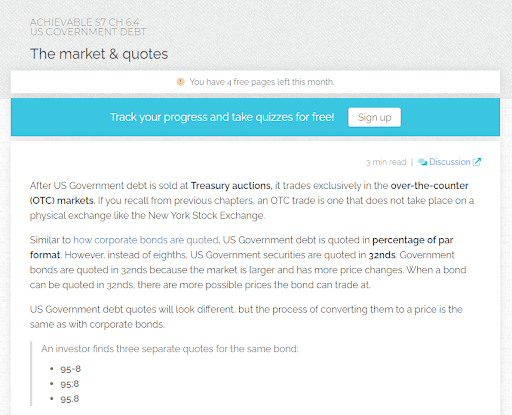 If you're curious about this course but still are unsure if it's worth enrollment, set up a free account and look through their sample content. In addition to a full textbook, you'll receive instant access to a free practice exam. From there, it's only a few hundred dollars to receive the rest of their study materials— so you can resume your progress from where you left off!
The only thing holding this company back from providing one of the best Series 7 Top-Off review courses online is their lack of lecture content. Whether you prefer a video lecture or audio, there's none of it to be found here!
Bottom Line
As an online resource for Series 7 test prep, Achievable is about as intuitive and hassle-free as you can expect. With a generous access period and forgiving pass guarantee, the only thing they're missing is some lecture content.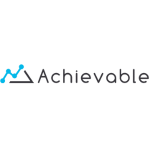 10% off Achievable Series 7 Exam Review
Series 7, Achievable Series 7 Promo Codes, Exclusive Discount
3 uses today
Last Used: 6 minutes
---
#4 – ExamFX Review Course


Another fully featured Series 7 Exam Prep option is ExamFX. This company provides users with a comprehensive online platform and a first time pass guarantee. Furthermore, they offer three different package options that allow different levels of access to their features.

Here's what makes ExamFX a great resource for Series 7 Top-Off study guides:

All package options include access to the ExamFX interactive user portal for 90 days. This portal allows you to take advantage of a Readiness Exam and a Guarantee Exam— which is administered just before the real thing to ensure you're fully ready to earn a passing score. They also provide Instructor Support to all packages, which can be tremendously helpful if you're stuck on any difficult concepts.
While all of these helpful features can be accessed through their Self-Study Package, the two premium options have a lot of great extra perks. ExamFX's Video Study Package will net you OnDemand Video Lectures as well as Online Flashcards. Springing for the premium bundle will also enable you to receive Live Online Training— one of the strongest exam preparation techniques for most students.
ExamFX Bottom Line
ExamFX clearly lays out all of the review topics included in their course on their site, so there's no question about exactly what you'll be receiving for your money. Also, you can rest assured that your enrollment fees aren't wasted here, since they have a money back guarantee if you don't pass your exam. It's definitely worth giving this course a try if you want to pass your licensing exam!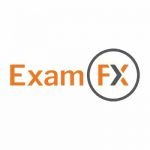 Save 10% off ExamFX Securities Exams
Securities, ExamFX Promo Codes, Exclusive Discount
28 uses today
Last Used: 4 minutes
---
#5 – Kaplan Financial Education


Kaplan is a longstanding provider of practice tests and study materials for a wide range of certification exams. And when it comes to the FINRA exams, their Series 7 Exam Prep is just as impressive as the rest of their catalog.
One of the most appealing aspects of Kaplan's Series 7 Top-Off catalog is their affordability. All of their packages come at a great value, with even their most expensive options costing less than $300. There's no loss in quality either; Kaplan provides a full online suite of courses that will ensure you're ready on exam day.
All bundle options include a License Exam Manual (LEM) for your review, a Study Calendar to help keep you on track, and access to the online Securities Question Bank. Kaplan also includes a performance tracker and practice exams so you know exactly where you are and where you still need to improve.
Enrolling in the Essential or Premium level packages expands the amount of tools available at your disposal, like access to the Kaplan Video Library and their InstructorLink feature. The price difference isn't too much either— so it's a good idea to go for the best one if you're able.
Kaplan Series 7 Bottom Line
Kaplan had so much to offer. That being said, there is something that holds this prep course provider back from a higher rating. While many features of Kaplan are on par with STC and other companies, you have to enroll in the highest package option in order to utilize the majority of those options. Still, this isn't a bad choice as a budget pick!
---
#6 – Knopman Marks Series 7 Review


Many Series 7 Exam Prep providers tout a guarantee that you'll pass your exam with their help. However, Knopman is one of the few that directly references a 95% pass rate for their students. While that's extremely impressive, their bundle options are a little disappointing when compared to other options on this list.

What it ultimately comes down to is Knopman Marks' quality of user experience:
This course provides users with a textbook (physical or electronic) to fully review and get acquainted with the course material. This is supplemented by thousands of practice questions and hundreds of digital flashcards— more than enough study materials to prepare you for exam day.

When you look at the user reviews on their website, you'll see what many students have already discovered about Knopman: they have excellent live instruction. However, this only makes up a small portion of their Series 7 Top-Off prep catalog, and you're required to pay a substantial additional fee to gain access to these features. This can be tough to justify when compared to the more reasonable options provided by ExamFX.
Knopman Bottom Line
At the end of the day, user experience is worth a lot. It's what keeps products successful and perpetuates word of mouth about a service. While not as fully featured in some respects, the overall user experience provided with Knopman is excellent.
---
#7 – NRS Prep Classes


NRS is the best option for people looking for a simple, no-nonsense approach to preparing for their Series 7 Exam. NRS removes the fluff typically acquainted with some courses by focusing purely on subjects that are actually on the exam. Their #1 priority is to get you to pass; they even offer a No Pass/No Pay guarantee that ensures you're guaranteed a refund should you fail the exam after using their study materials.
This is an effective method of preparing most students for their securities exam. With that being said, NRS is one of the simpler options on this list when it comes to providing features— but that doesn't mean they have nothing to offer. On the contrary, their mobile app is impressive on both phone and tablet, allowing you to take your studying on the go.

There is only one option for Series 7 Top-Off prep on their site that encompasses all of what NRS has to offer. This is affordably priced and prevents you from having to compare with other packages, but it also limits your ability to choose the perfect course for your individual needs and preferences. If you want more specialization in your course offerings, STC is a better choice.
NRS Series 7 Bottom Line
Students who are short on time or just want to quickly pass their exam will appreciate the convenience provided by NRS. The simplicity and value — as well as their mobile-friendly approach — make for a decent study resource.
---
#8 – Pass Perfect Series 7 Course

Pass Perfect is an effective course with exam-focused curriculum and undeniable value. You may appreciate the extremely simple and hassle-free website layout for this company's catalog, as well as the ability to really customize your bundle based off which pieces you feel that you actually need.
Here's an example of what Pass Perfect brings to the table:
Most services bundle in their live course offerings in the base package. While live instruction is undoubtedly valuable, users who don't care for this feature are out of luck. However, Pass Perfect allows you to include all of their offerings in a premium bundle, or opt for a mid-tier level that doesn't include live instruction courses. By designing their course packages around individual needs, this course succeeds where NRS doesn't.

Pass Perfect also allows students to access the entirety of their textbook online or to have this as a printed resource that they can use at any time. While the textbook is an option in their bundles, it doesn't have to be purchased with the other packages— making sure you pay only for what you actually want to use.
Pass Perfect Bottom Line
If you're looking for the absolute best possible Series 7 prep course, this ain't it. However, what Pass Perfect can provide you is an a la carte-style menu of specific training resources at a decent price.
---
#9 – Training Consultants Series 7 Exam Prep Course

Training Consultants offers an extensive review course with several options for online learning at a self-paced or live webinar format. They also incorporate mobile support for phones and tablets, so you can take digital flashcards with you on the go.
One nice feature of Training Consultants is that their content is updated in real time. This means that you're always provided the most up-to-date information when using their platform. Unfortunately, one major drawback to this course is its overall design; you're probably going to have difficulty finding exactly what you're looking for. Because of this and some other nagging issues — such as an above-average price — it's just not a great choice when compared to STC.
Training Consultants Bottom Line
While their site isn't the easiest to navigate, the courses on offer from Training Consultants are decent. You're not going to fail if you do sign up for this course, but other options provide a far greater value in terms of content, price, and functionality.
---
Series 7 Frequently Asked Questions
What is the best study material for Series 7?
Securities Institute of America has the best Series 7 review course currently available online. This is the best set of study materials because it offers a combination of traditional and modern teaching methods with a reasonable price and an excellent pass guarantee.
How long does it take to study for the Series 7 Top-Off?
The amount of study time required to earn a passing score on the Series 7 exam will vary from person to person. However, it's generally recommended that test takers devote at least 100 hours to studying before taking the exam, with at least 20 hours of that time devoted entirely to answering practice questions.
How do I study for the Series 7 exam?
Depending on your preferred method of learning, you will want to consider different methods of studying for the practice exam. These can include working on practice questions from a workbook, taking simulated exams online, or watching lecture content from an expert. You can find all three of these formats and more in an online Series 7 exam review course.
Is the Series 7 Top-Off exam hard?
According to data gathered by Kaplan Financial, roughly 70 percent of students surveyed earned a passing score on the Series 7 exam. However, these students were also preparing for the SIE exam at the same time, so they devoted more time to studying than an average student. This means that the exam is difficult enough for you to spend quite a bit of time studying if you want to earn a similar passing grade.