Passing your Securities exams and meeting your FINRA licensing requirements can be easier said than done for some. To make matters worse, you're also saddled with the task of finding adequate training materials to help you study.

While we can't take your FINRA exam for you, we can recommend a fantastic online course to help you pass— Securities Institute of America.
This securities training site is a true standout in their field. Thanks to their exam software, robust test bank, and educational guarantee, you'll be in the best hands possible when preparing for your career in the financial services industry.
So what are you waiting for? Let's get you ready for exam day!
---
Overview of Securities Institute of America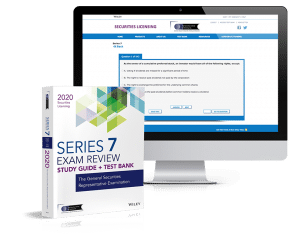 Having built an impressive track record over the past 17 years, the Securities Institute of America has continued to refine their offerings and build their reputation as a general securities training and test prep provider.
Whether you're looking to take the Series 7, Series 24, Series 65, Series 66, Series 63, Series 3, Series 79, Series 26 or any other FINRA exam, you can access a huge catalog of exam training materials through their website: SecuritiesCE.com. Featuring specialized content per exam, you'll have the tools at your disposal to pass with flying colors.
Securities Institute of America offer the following features:
Online Video Lectures

Onsite Courses

Interactive Online Exams

Greenlight Exam Guarantee

Free Content
---
What's Included With Securities Institute of America
Online Video Lectures
Most test prep sites that offer video lectures only give you recordings of professionals reading off a static slideshow. However, SIA isn't satisfied with this tired approach— starting in 2019, they began making heavy investments to improve their video content.
Instead of a Powerpoint or standard lecture, Securities Institute of America's videos are cutting edge. Filmed in an actual newsroom studio and packed to the gills with information, these high-definition videos are available to view at any time from any device. If you're a strong visual learner, this will be especially helpful as a FINRA study guide.
Onsite Courses
Do you prefer a live classroom environment to online video content? Don't worry, you're not alone— this test prep company ensures these preferences are not only considered, but accommodated.
By offering in-person courses with a more traditional educational approach, you can accomplish your exam review with professional instructors that have at least 15 years of industry experience. Securities Institute of America's on-site courses also boast an impressive pass rate of 5 out of 6 students on average.
Interactive Online Exams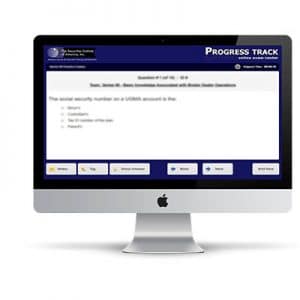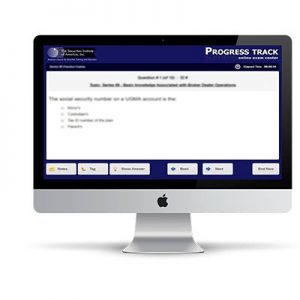 Featuring a platform that is entirely compatible with mobile devices, Securities Institute of America tailors their materials to your preferences even further by providing customizable interactive online exams.
Using this online Interactive Exam option will allow you to select the topics for review, number of questions, and more. Furthermore, your access to the exam prep software is completely unlimited: 24/7 for 6 months from your enrollment.
Greenlight Exam Guarantee
For many students, the most important aspect of any educational program is guaranteed results. Here's what Securities Institute of America guarantees for all their students:

This prep course provider formulated a special exam to ensure you're confidently prepared on the day of your exam. With the Greenlight Exam, your readiness for the test is put front and center since the test is meant to indicate how you'll perform on the real thing.
Alongside this test — which is included in every single one of their securities exam prep courses — Securities Institute of America offers their Greenlight Guarantee. If you pass the Greenlight Exam for your course and somehow fail the real test, you'll receive a full refund of your purchase.
Free Content
The best price is always free, especially when it comes to your education.
You might expect free trials for online products and services to come with strings attached— like email signups or credit card information. However, Securities Institute of America offers entirely free content to you without any of these caveats in the form of both test questions and free video classes.
Want to know the best past? The content is unique to each course.
No matter what series you're preparing for, this website has custom content ready for you to review at no additional cost. And if you like what you see and want to sign up for their full course, they also have discounts to help you save some more money.
---
Securities Institute of America Pricing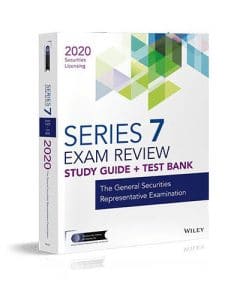 Depending on your exam, and the level of review you require to adequately prepare for it, your total cost may vary. You can save some money by purchasing individual review options — such as their interactive exams or their video courses — but they alsoa offer bundle options at surprisingly affordable prices.
If you go the route of enrolling in a bundle course (which we recommend), it's likely that your overall cost would only be around a few hundred dollars. But you can check out their entire catalog and see for yourself!
---
Pros & Cons
In the interest of being fair, we've made sure to list out some highs and lows of what the Securities Institute of America has to offer:
Pro – Ease of Use:

With the sheer amount of exams this company covers, you might think their course catalog would be difficult to navigate. Fortunately, it's easy to find the course and study materials for your specific FINRA exam series.

Pro – Next Level Video Content:

Securities Institute of America has invested heavily in their video content and it shows. Instead of boring lectures over static images, they've created high-production video content that's both engaging and educational.
Pro – Greenlight Exam Guarantee:

This course's guarantee ensures that if you take and pass a Greenlight Exam, you're guaranteed a full refund if you don't pass the actual exam. They can offer this guarantee because their Greenlight exam is terrific at preparing you for the real thing!

Con – Individual Costs, Limited Bundles:

The best way to get the most value for your money with Securities Institute of America is to enroll in a bundle offer for multiple exam series. For example, signing up for their Series 7 and 63 bundles will save you more money than purchasing both packages on their own. While this can be a benefit if you plan on taking both of these exams, it means you're missing out on a better deal if you only need to take one.
---
Ideal Customer
With all the information above, you're probably certain whether or not you want to try Securities Institute of America. But if you're still on the fence, consider this:
If you want content that is tailored to your personal input,

this is the course for you.

If you want a review course that can tell you how well prepared you are for your exam along the way,

this is the course for you.

If you enjoy learning by watching videos on your phone or tablet,

this is the course for you.
If you prefer to have a single membership plan that encompasses all learning materials on a subscription basis, this isn't the course for you.
---
Final Recommendation
Out of all the companies currently offering study materials for securities representatives, this is one of the best. We highly recommend that you try one of the many courses offered by Securities Institute of America if you want to maximize your chances of passing your FINRA exam and starting your career as soon as possible!
Get Discounts on The Securities Institute of America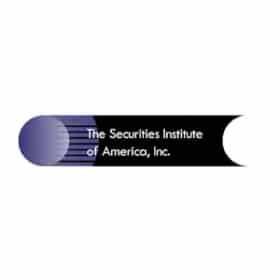 Save 12% on Securities Institute of America Series Exam
85 uses today
Last Used: 9 hours
---
---
Frequently Asked Questions
Still confused about what this company has to offer? Here are some answers to your burning questions:
Does The Securities Institute of America support mobile platforms?
Yes! The content for their courses is tailored to work with desktops, mobile phones, and tablets. However, they don't have a standalone mobile app— you'll need to access these materials through your browser.
Can I access my Securities Institute of America study materials from more than one computer?
Yes! You're free to log in and access your course — including all the included study materials — from more than one device.
How long does my access last for Securities Institute of America's FINRA prep materials?
Securities Institute of America grants you six months of access for most of their study materials.