If you've decided to work in finance, then you'll need to earn one or more securities certifications. But which ones do you need? The answer will vary depending on your specific career goals, but there's more to it than that.
Considering all of the options at your disposal from the Financial Industry Regulatory Authority (FINRA), making an informed decision is important. Making the right decision is the first step to starting your career in finance; the alternative is wasted time or an unfulfilling career.
In order to help you avoid that, I've broken down the best FINRA licenses and securities exams you can take for the most popular (and rewarding) careers
Each certification has its place in the professional world; to help narrow down your choices, I've ranked the certifications based on their yearly salary, employment prospects, and overall career opportunities.
And since a true professional never stops learning, I've also added some recommendations for other FINRA Series exams to take alongside them. Here's what you need to know!
---
#1 Series 6 License
The Series 6 certification signifies that you're qualified to work in life insurance sales, mutual funds, and annuities. In order to prove competence, you need to demonstrate a working knowledge of investments, asset transfers, purchases and sales, accounts, and record keeping. FINRA has a full Series 6 content outline you can read for more info.
Series 6 Careers and Salaries
Typically, people with a Series 6 certification work in the insurance sales industry. Currently, the demand for insurance sales is expected to grow by 5% in the next 10 years.1 This is largely due to a steady stream of new customers as people grow older.
In terms of earning, insurance sales positions tend to make an average of $39,000 a year.2 It doesn't sound like much— but keep in mind that your salary is greatly affected by the type of insurance you sell. For instance, home and family insurance positions typically make more than auto insurance jobs.
Recommendation: Take the Series 63 Next
If you're interested in multiple certifications, then Series 63 compliments Series 6 nicely. That's because a Series 63 license allows you to solicit orders for any type of security in a particular state. Naturally, that opens up many more options when combined with the Series 6 certification.
---
#2 Series 7 License
Series 7 covers a lot of the same material that the Series 6 exam does. Here's the big difference: anyone with a Series 7 license is qualified for the solicitation, purchase, and sale of all securities products. It's not a specialized credential, which is why the test is called the General Securities Representative Exam.
Completing the exam requires you to have knowledge of the four major job functions of a general securities representative. Unfortunately, this means it's a much harder test than the Series 6 exam. A detailed breakdown of what you need to know can be found on FINRA's Series 7 content outline.
Series 7 Careers and Salaries
As previously mentioned, candidates who pass the Series 7 exam are qualified to trade stocks, mutual funds, options, municipal securities, and variable contracts. Despite that, the Series 7 license can't be used to sell life insurance or real estate products, which is why the most common career path for these license holders is a stockbroker.
Demand for Stockbrokers is projected to grow 4% in the next 10 years due to economic growth, so there should be plenty of professional opportunities for you in the near future.3 This is slightly less growth than insurance sales, but the tradeoff is a higher average salary— $44,000 a year.4 For the most part, you'll work in an investment firm, though you may be able to work independently or for a different kind of company.
Recommendation: Take the Series 66 Next
A good complimentary certification for Series 7 is the Series 66 license. Completing the Series 66 exam in addition to the Series 7 allows you to act as an asset manager with fiduciary responsibility for a client's funds. Plus, it fills in gaps in your knowledge and qualifies you for investment advisor positions.
There's something you should know about the remaining exams on this list. From this point on, they get much harder to complete. If you're already a uniform securities agent, they're great for advancing your career and increasing your salary. However, you'll definitely want to consult a study guide and get some professional experience before your first attempt.
---
#3 Series 65 License
The Series 65 is a test and securities certification that qualifies individuals to act as investment advisers in the United States. It's officially known as the Uniform Investment Adviser Law Examination. Essentially, you need to understand the laws, regulations, and ethics involved in working as a financial adviser in order to pass the exam. (see their content outline for more info)
The Series 65 exam isn't easy to pass, so you'll want to use a study guide when preparing. You're required to complete 130 multiple choice exam questions over the course of 3 hours. 72% or higher is a passing score— any lower is an instant fail.
Series 65 Careers and Salaries
Once you earn your Series 65 license, you can work as an investment advisor. Currently, job outlook for this career is expected to increase by 4% in the next 10 years, same as insurance sales.5 However, the national average salary for an investment advisor is $75,000 a year: more than double that for Series 6 holders.6 You can work at an investment firm or as an independent agent after passing.
---
#4 Series 57 License
In order to take the Series 57 certification test, a FINRA member firm or self-regulatory organization (SRO) member firm must sponsor you. Because of this, you probably won't be able to take this exam without earning some other FINRA certifications first.
Once you've met the requirements, the test asks you to prove competency in the essential functions of a securities trader. You'll need to know about specific trading activities and regulations, as well as how to keep records and reports of each trade. Once you pass, you're qualified to trade on the Nasdaq exchange. Check out the full course outline on FINRA's website if you want more info.
In order to pass the Series 57 exam, you need to complete 50 questions in 105 minutes and earn a score of 70% or higher. If you have any experience with Series 55 and/or Series 56, you'll have an easier time with this exam, since it's essentially a combination of the two.
Series 57 Careers and Salaries
Demand for securities traders is predicted to increase by 4% in the next 10 years, which is a natural result in line with the rest of the economy.7 This means you can expect this career path to be stable in the near future; so long as people are buying and selling stocks, you should be able to make a living. And not a bad one at that— according to Glassdoor, the average annual salary for a securities trader is $61,000.8
---
#5 Series 24 License
The purpose of Series 24, or the General Securities Principal Qualification exam, is to measure basic competency in the ability to perform critical functions of a principal. In order to earn your certification, you need to complete this exam, the SIE exam, and a representative level exam like the Series 57.
Here's a chart showing some potential corequisite exams for the Series 24:
| | |
| --- | --- |
| Corequisite Exam(s) | Principal Registrations |
| SIE + Series 7 | General Securities Principal (GP) |
| SIE + Series 57 | Trader Principal (TP) |
| SIE + Series 79 | Investment Banking Principal (BP) |
| SIE + Series 82 | Private Securities Offerings Principal (PO) |
| SIE + Series 86 and 87 | Research Principal (RP) |
| Series 16 | Research Principal (RP) |
Each test consists of 150 scored questions and 10 unscored "pretest" questions. In order to keep the test fair, the non-scored questions are randomly distributed throughout the exam. Candidates are required to earn 70% or higher to pass; this means you'll have to answer at least 105 scored questions correctly.
Series 24 Careers and Salaries
Believe me: the time and effort that goes into getting this certification will pay off big time. According to Payscale, General Securities Principals can expect to make an average of $82,000 a year.9 There's not much data pointing at industry trends, but it's safe to say that employment opportunities will exist as long as the securities industry is thriving.
---
Honorable Mention: Security Industry Essentials (SIE License)
As a certification, SIE exists outside of the rankings of everything else on offer— it's a co-requisite for most of them. Consequently, taking this test is kind of a given. Still, it's important to know what you're getting into, so here's a quick breakdown.
According to FINRA, the Securities Industry Essentials exam is an introductory-level test designed to measure your knowledge of basic securities industry information. This includes the following:
General securities concepts
Product types and risks
Securities market structure
Government securities regulatory agencies
Prohibited practices
You have to be 18 or older to take this exam— there are no other requirements. Completing it will grant you access to other qualification exams. However, it doesn't qualify you for registration in a FINRA member firm or the ability to start working as a securities agent.
---
Recommended Prep Courses for FINRA Securities Exams
Although each test's subject matter may vary, they all have one thing in common: they're difficult to pass if you're unprepared.
That's why it's important to put in some study time before attempting any of these exams. If you're diligent, the important information will stay fresh in your mind and reflect positively on your final score.
However, it's important to pick the right materials when preparing for the exam to avoid wasting your time and money. Typically, that means finding a good prep course or study guide that will maximize your grade.
Whether you're interested in the Series 63 exam, the notoriously tough Series 57, or you still need to get your SIE, here are three quick recommendations for excellent study resources!
---
Securities Institute of America (SIA)

SIA prepares their students by engaging them with a variety of lectures and self study materials. Video training courses are backed up by textbook learning and practice questions. Plus, each student gains access to a performance tracker. Using this will tell you exactly how prepared you are and how much work you still need to do. As a result, you won't waste any time when preparing for your test.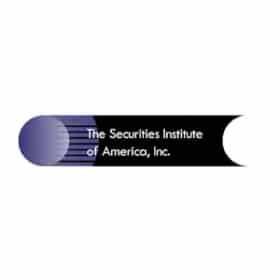 Save 12% on Securities Institute of America Series Exam
85 uses today
Last Used: 7 hours
---
Securities Training Corporation (STCUSA)

STCUSA's courses boast a 95% first time pass rate. This is largely because of the instructors for their live and virtual classes, each of which has decades of professional experience. Completing these puts you in control of your study experience. Plus, their study manual is available in both online and print formats. All materials are also mobile friendly, so you can learn on the go.

Get 30% Off Securities Training Corporation All Securities Courses
82 uses today
Last Used: 5 hours
---
ExamFX

ExamFX has designed a complete program of online training for insurance agent licensing and securities exams, designed to maximize your chances of success. This is done through a series of video lectures and practice exams. Each exam reinforces the concepts you've studied in each video lesson and lets you gauge how well you're doing in the course. Completing the readiness exams ensures that you know exactly when you're ready to pass the securities certification exam of your choice.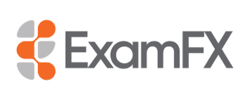 Save up to 20% on ExamFX Securities Review Courses
109 uses today
Last Used: 7 hours
---
Other FINRA Licenses
Although these aren't among our top picks, these securities licenses are still useful for a variety of careers in the financial industry. Consider getting one or more of these licenses if you're looking to specialize your knowledge— it could help you find better opportunities!
Series 99
This FINRA license is for Operations Professionals, who are responsible for onboarding customers, defining requirements for covered functions, and several other decision-making tasks. Operations Professionals have average annual salaries between $45,000 and $60,000— decent for an entry-level position, but mediocre when compared to management-level positions.
The Series 99 exam is 50 questions, with the majority of these covering knowledge of broker-dealer operations. The remaining portion is dedicated to ethics and professional conduct in the industry. It's far from the most difficult FINRA exam, but it might not hurt to study for it just in case.
Series 86 and Series 87
This pair of licenses are required for professional Research Analysts, whose job duties typically include analyzing data related to financial markets.
The Series 86 exam focuses mostly on modeling, valuation, and analysis of data, with a few questions on the data collection process. Series 87 is much shorter and mostly tests your ability to generate reports and share the information you've gathered with other professionals.
Research Analysts have an average starting salary of $57,000 a year— with a ceiling of over $80,000 a year. This makes it an appealing career path for you to choose, although you will likely need to become a Certified Financial Analyst to earn the highest possible salary.
Series 79
If you're interested in an entry-level position as an Investment Banker, you'll need to earn the FINRA Series 79 license by passing a 75-question exam. This test covers data collection and analysis, but it also evaluates your knowledge of securities transactions, mergers and acquisitions, and other typical duties you'll be expected to perform on the job.
Salaries for investment bankers are heavily affected by education— which is why you should seriously consider supplementing this license with a Financial Modeling and Valuation Analyst certification. But if you keep advancing in this career, you can find yourself earning well above six figures.
Series 66
Although this FINRA license technically doesn't have any prerequisites, it does have one co-requisite: Series 7. The 110-question Series 66 exam builds on the knowledge required for securities agents and insurance representatives.
You'll need to know the characteristics of investment vehicles and the way they're affected by economic factors. However, the majority of questions on this exam are related to strategies for interacting with clients, as well as relevant laws and regulations.
If you're interested in working as an investment advisor, consider this an alternative to the Series 65 exam. Whichever one you choose will provide you the same career path, so it ultimately boils down to personal preference.
Series 63
Much like the Series 65 and Series 66 licenses, the FINRA Series 63 covers state law and is intended for securities agents. The difference is that this is considered a minimum competency license— meaning the exam is easier, but the status that comes from holding this credential is diminished. Still, this 65-question exam is a convenient starting point for your career!
Series 26
You may not be familiar with the term Investment Company and Variable Contracts Products Principal, but it refers to an important position in the finance industry. Principals who pass the Series 26 exam can function as a supervisor of activities in a professional securities firm. And this isn't just some empty title— many principals make over six figures annually.
In order to take the Series 26 exam, you need to pass the SIE exam and either Series 6 or Series 7. That's a lot of testing, but you can expect a substantial return on your self-investment if you decide to start preparing for it today.
Series 9 and Series 10
In order to start working as a General Securities Sales Supervisor, you'll need to take four tests in total. After SIE and Series 7, the 145-questions on the Series 10 exam and 55 questions on the Series 9 exam will evaluate your ability to perform the specific job duties for this position.
If you feel confident in your ability to supervise trading activities and public interactions in a securities firm, I recommend researching these exams further— it could net you an annual salary of more than $70,000.
Series 3
Series 3 is for selling commodities futures contracts, which can net you nearly $80,000 a year as a Commodities Trader. You'll need to have a solid grasp on both terminology and theory around futures contracts, including speculative strategies such as hedging and spreading. It's one of the longest exams on this list at 120 questions, but there aren't any prerequisites for you to worry about.