When a business attains a certain level of success, they rely on Asset Managers to maintain their growth and ensure future success. It's a career that can span generations if done well— but it requires expertise and professional business relationships.
What's the best way an asset manager can make professional relationships and gain experience? One great way is through certifications, such as the one issued by the Institute of Asset Management (IAM). But much like with a Financial Risk Manager (FRM), Certified Financial Planner (CFP), and other finance certifications, you need to pass an exam to obtain your certificate.
Instead of going down this road alone, get some extra help by taking advantage of a great asset management certification course. We've compiled some of our favorite wealth management courses— let's jump in and find the best fit for you!
These Are The Top 4 Best Wealth & Asset Management Courses in September 2023:
New York Institute of Finance
Asset Management Academy
Asset Wisdom
Jacobs Wealth Advisor School
Life Cycle Institute
---
1. Corporate Finance Institute Courses

CFI guides its customers through a series of courses to ensure that they learn everything they need to know to excel in wealth and risk management.
Course Details
CFI's program is much more guided than others, and they teach wealth management concepts through a series of different courses. First are prep courses, which will teach you the basic background knowledge for the rest of the lessons. You can save time by skipping these if you already have the baseline knowledge that you need. Next are the core courses, which will help you obtain a comprehensive understanding of wealth management in general. Finally, you have a choice of elective courses which go into specialized information specific to your career.
CFI's course has 2 different course tiers to choose from. The first is the standard self study program for $487; It comes with everything mentioned above and a few extra self study materials. However, there's also a Full Immersion course for $847, which adds extra courses and instructor support— as well as a physical course certificate.
Corporate Finance Institute Features:
2 Years of Course Access
24 Total Courses
120+ Downloadable Templates
Industry Expert Teachers
Certificate of Completion
Corporate Finance Institute Pros and Cons
Course Types: As stated above, this company uses a series of courses to teach you wealth management. Doing so ensures that you have a solid baseline before building into general knowledge and specializations.
Self Paced: It can be daunting to try and complete 24 courses in a strict schedule, which is why it's great that everything is self-paced. There are no strict study guides or schedules— just put in the study time whenever you feel comfortable.
Limited Instructor Involvement: Each course has been designed by an industry expert, which is why it's so disappointing that you barely get to interact with them. There is limited Q&A with the teachers in the full immersion course; but other than that, you're mostly on your own.
Bottom Line: Corporate Finance Institute offers a great experience and education for anyone looking to become a wealth manager. Their top notch instructors and study materials are the best we've found on the market!

Get 40% Off Corporate Finance Institute Course
100 uses today
Last Used: 2 hours
---
2. New York Institute of Finance Courses


NYIF's courses are taught via multiple formats, including classroom, live online, and self study. As a result, they're able to appeal to all types of customers.
Course Details
As stated above, NYIF has a heavy focus on appealing to as many students as possible. That's why they've gone out of their way to offer their class in 3 different formats. Virtual and in person classrooms allow you to get a more traditional learning experience; it also lets you interact with the course and its professor. Alternatively, the online self study courses appeal to those that like to set their own pace or have irregular schedules.
It costs $1,350 to enroll in the NYIF wealth management course, which grants you access to a series of lectures split into 11 modules. Each module varies in length from 3 to 9 hours; completing all of them will grant you 55 total CPE credits and a certificate of completion.
New York Institute of Finance Features:
75 Hours of Video Content
11 Course Modules
Engaging Lectures by Asset Management Professionals
Q&A with Experts
One Year of Full Access
New York Institute Pros and Cons
Multiple Formats: NYIF's biggest draw is that they're able to appeal to everyone by offering several formats.
Expert Instructors: Every aspect of this course has been designed by industry experts. Thanks to that, it's full of information that can easily be applied to help you learn strategic asset management thinking. Plus, you'll get to see how other professionals handle problems that crop up during their workday.
Access: Although you get one full year of access when enrolling in any of NYIF's courses, this is shorter than what you can get from other online wealth management classes.
Bottom Line: The New York Institute of Finance can offer wealth management training to anyone who needs it thanks to the way they've designed their platform.
---
3. Asset Management Academy IAM Certification Courses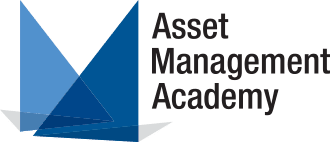 Asset Management Academy is our top choice because they accommodate many kinds of students. They offer three different types of online learning courses that feature optional webinars and offline learning activities— so you'll have an easier time finding a course that fits your learning style.
Course Details
This wealth management training program includes a number of study materials to help you prepare for your IAM Certificate exam. And there's no rush for you to finish them, thanks to a 1-year access period. In total, this school has 22 sessions to guide you through all 4 of their eLearning modules.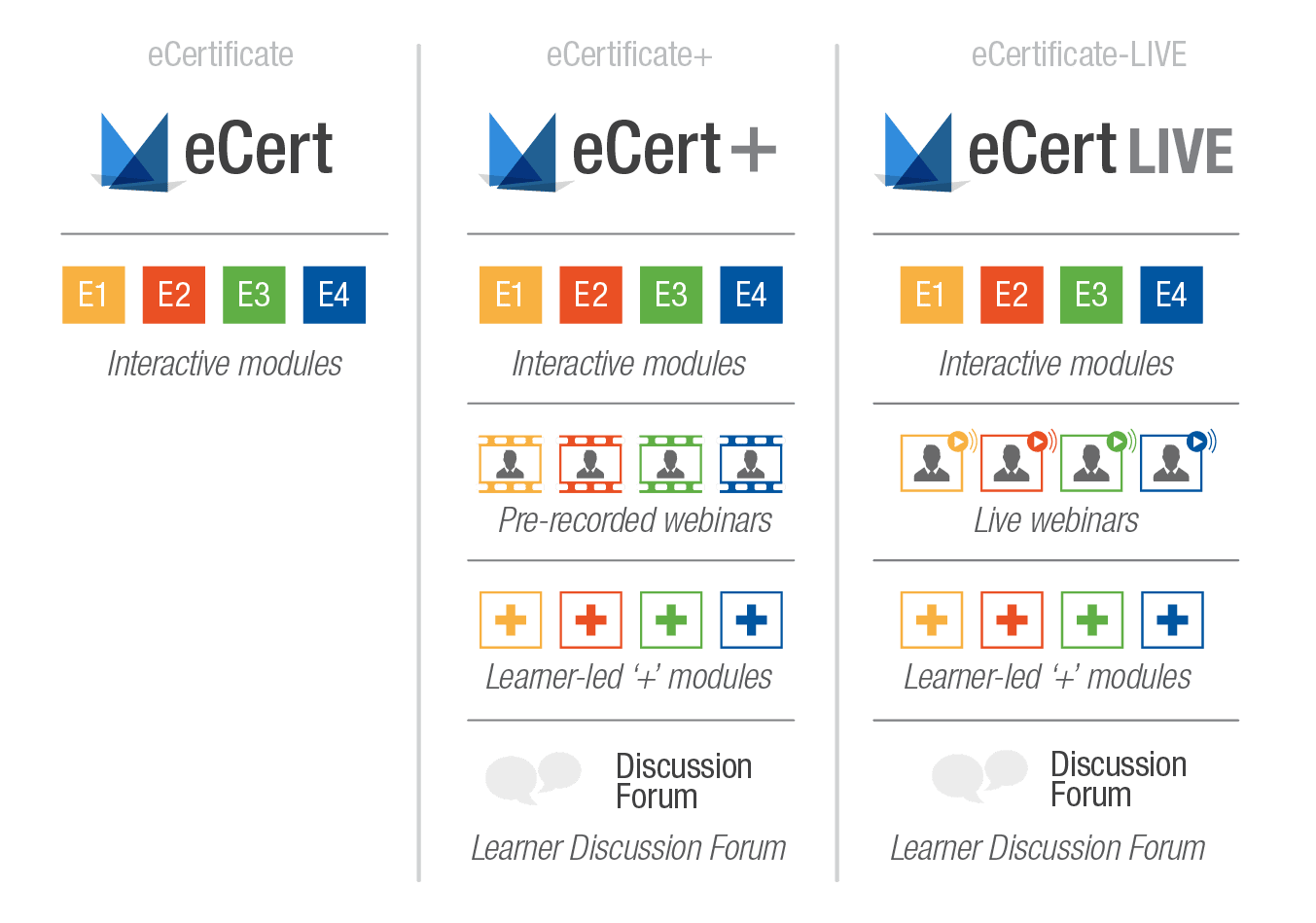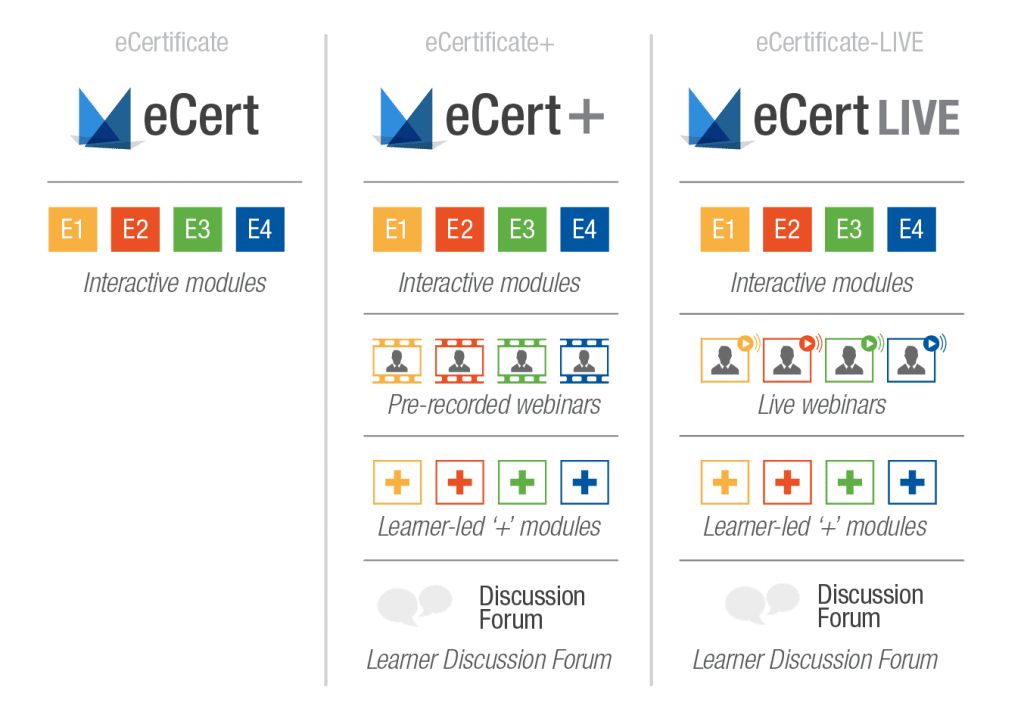 These interactive modules also include recorded webinars. These are meant to cap off each module before you move on to the next, helping you cement all of the concepts you just learned within that particular set of information. You can also interact with others learning the same concepts as you and reach out for assistance with tougher topics on the school Discussion Forum.
Asset Management Academy Features:
4 eLearning Modules
6 pre-recorded webinars
Companion Guide
Offline Additional Study
Discussion Forum
Corporate Group Learning Option
40 hours CPD
Asset Management Academy Pros and Cons
Options: From individual learning to corporate group learning, this wealth management education company has you completely covered. There's even an option for wealth advisors who already have some work experience. This can save you time and prevent having to sit through information that may be redundant to the seasoned professional. 
Pricing: Asset Management Academy allows you to take advantage of all that their courses have to offer for less than $400. Additionally, their option for more experienced delegates also has a lower entry cost— saving you time and money altogether. 
Live Webinars for Corporate Only: While you can still view recorded webinars, the live webinar option is reserved only for corporate groups. This is only disappointing because the live webinars have a more conversational bent, allowing you to ask questions in real time with instructors.
Bottom Line:
Based on the content they offer, Asset Management Academy clearly cares about treating their user's time and intelligence with respect. Definitely give their courses a closer look if you're interested in investment management!
---
4. Asset Wisdom Wealth Management Courses


Asset Wisdom provides you with online exams and learning in a manner that is convenient and approachable by any kind of student. They have course options that are made for any financial planning position or level of knowledge within the investment portfolio management industry.
Course Details
This wealth management school has a ton of content for you to observe, learn, and acquire hands-on experience. Their approach allows you to study anytime and anywhere, with content written by industry experts that can be accessed on any smartphone, tablet, or computer. Each of their modules runs from 40-60 minutes that can be completed in parts and revisited whenever you like, making it highly adaptable to any schedule.
Essentially, Asset Wisdom is designed to help you absorb information through interactive financial planning activities. The content is set up in a way that helps you to understand the how and why behind key concepts of wealth management. You'll see traditional informational slides in a lecture format as well as interactive questions, maps, and diagrams to directly apply your knowledge.
Asset Wisdom Features:
Practice MCQ's
Animated Videos
Interactive Exercises
14 modules (40-60 min each)
Mobile and PC Access
Earns 25 CPD credits
Asset Wisdom Pros and Cons
Welcoming to Beginners: Not quite ready to get your certificate? Asset Wisdom makes room  for beginners with their Asset Management Foundation Award course, which is designed as a solid introduction for wealth management professionals. 
Convenience: Asset Wisdom is very up front with their students— from pricing to presentation. They also offer options to purchase your IAM Certificate Exam once you've completed their school. 
Lack of Uniform Style: While Asset Wisdom does provide plenty of content to use while learning their material, it can sometimes feel like the different styles clash. It's great at keeping your attention, but it might also be distracting or counterintuitive if you have a single minded focus when studying.
Bottom Line:
Asset Wisdom is a great value for the breadth of financial planning topics it covers as well as for providing a highly interactive platform for learning. Master key concepts of wealth management and ensure you're ready for the IAM exam with Asset Wisdom.
---
5. Jacobs Asset Management Training Courses

Jacobs is a fine selection (or alternative) for those looking for a wealth advisor school to help them prepare for their IAM certification. Their service is similar to Asset Management Academy with a few key differences. They mostly offer their courses in the UK and Canada, and their remote delivery online courses tend to fill up quite quickly. For US-based students, this can cause some inconvenience.
Jacobs' Course Includes:
Global learning
5 Learning Modules
3 Day Course
Presentation and Theory
Real World Applications and Stories
Working Practice Exercises
Jacobs Pros and Cons
3 Day Course: Unlike other courses, Jacobs doesn't want to waste any time— so all of their courses take place over just 3 days. Doing so ensures that you know the essentials without being bogged down with extra useless info.
Modular Learning: Each of the 5 course modules tackles important information in an easy to understand manner. The modular teaching style allows the teacher to focus on specific aspects without having to worry about incorporating everything at the same time. Instead, they can build off of previous modules as they move forward.
Online Only: Currently this course is only being offered online. I personally prefer in-person classes since they have less distractions, but this is still an effective use of your study time. Just make sure you're okay with being in front of your computer for so long!
Bottom Line:
While their financial planning course is overall efficient and comprehensive, the three day structure and limited class sizes can make Jacobs come off as a more alienating option.
---
6. Life Cycle Institute Asset Management Training

Life Cycle Institute is another option that implements a traditional classroom style school experience. Basically, this course is designed with the experienced professionals in mind. Their classroom teaching also includes practice exercises and tests, as well as reading and workplace assignments. It's a three-day course with an optional fourth day to take your IAM certification exam.
Life Cycle Institute Course Includes:
Active Learning Manual
5 Modules
Classroom Style Learning
Certificate of Completion + 2.1 CEU's
Fully equipped e-business center
Morning and Afternoon Refreshments + Lunch
Life Cycle Institute Pros and Cons
Active Learning Manual: Life Cycle's courses come with an additional active learning manual— which is a great tool for reinforcing what you've learned in each lesson. Plus, it can serve as an excellent reference tool when you're working after this course has been completed.
Experienced Staff: Every course provided by Life Cycle Institute is designed by a team of 6 risk management experts. Each of them has years of experience both in the field and as teachers. Consequently, that means they can easily apply their professional experience to ensure that you dodge any common pitfalls that they've experienced.
Not for Beginners: This course is explicitly for industry professionals who already understand the major components of risk management. Understandably, that can alienate anyone starting out in this career trying to earn some extra experience.
Bottom Line:
It bears repeating. While we think that Life Cycle Institute has a solid course for an established professional, we can't help but feel that they are closer to a niche product than our top picks.
---
IAM Certificate FAQs
What is on the IAM Certificate Exam?
This is an online exam that is made up of 60 multiple choice questions. The exam is broken down into 5 modules that cover principles, policy, planning, the life cycle, risk management, and other topics related to wealth advisors and understanding financial markets.
How much does the IAM Certificate Exam cost?
The current price for the exam within the United States is $325. If you decide to take a course to prepare for the exam, be sure to check with your provider to see if the exam fee is included within your respective course before paying separately at full cost. 
What score is needed to pass the IAM Certificate Exam?
You'll need to get an overall score of 65%, while also not getting less than 50% in any of the 5 modules.
How long should I study for the IAM Certificate Exam?
IAM recommends that you study for at least 150 hours prior to taking the exam.