Are you interested in becoming certified to manage risk professionally? If so, you have a lot of financial risk certifications to choose from!
After all, it's a lucrative field with a lot of career options for ambitious finance professionals: wealth management, investment banking, asset management firms, and so on.
But there are tons of certifications for practitioners to choose from— so which one should you get?
Naturally, starting your career as a professional risk manager is much harder if you can't even figure out the first step. That's why it's important to learn as much as you can about each position before deciding on which one you want to earn.
Based on my research, these are the top 5 risk management certifications in the field. Each of these are good in their own way— but some are just better than others.
In order to help you decide, I've organized these globally recognized certs based on education requirements, average salary, and job availability. There's even a bonus prep course recommendation for each one, so you can start preparing as soon as you make up your mind.
Let's get started!
---
#1 Chartered Financial Risk Engineer (CFRE) Certification
A CFRE is a professional specializing in financial risk management. Because of that, becoming certified requires a strong working knowledge of quantitative modeling, model validation, and enterprise risk management.
Essentially, this career path has a heavy focus on computer science— valuable skills for both understanding and mitigating risk in business. Despite this, the educational requirements are lighter than you might expect:
CFRE Education Requirements
You don't need a 4-year degree to get started— although having college experience with computer science, statistics, and advanced mathematics will help your chances. Instead, you just need to pass an entrance exam before taking a 10-month program.
Over the course of that program, you need to pass 2 other tests focusing on fixed income, derivatives, risk management, and programming.
Becoming a CFRE is a good option for anyone trying to save time and money on their education. Plus, CFREs are in high professional demand— so you'll have an easier time getting hired after completing your training.
CFRE Careers and Salaries
CFREs are very good earners. Typically their starting salary averages around $72K a year. Plus, long-term CFREs can see their salaries increase to $110K.
There's a very high demand for CFREs due to how useful their skill sets are. Every company needs someone who can manage risk effectively. When looking for work, make sure to check out any consulting positions for financial firms such as Goldman Sachs or Morgan Stanley.
---
#2 Financial Risk Manager (FRM) Certification
A certified Financial Risk Manager (FRM) is similar to a CFRE in a few ways. Obviously both are enterprise risk management professionals, but they approach this work with different skillsets.
Instead of computer science, Financial Risk Managers prioritize tools and techniques used to manage risk in a global environment. You'll need to understand how products affect financial markets, common market risk and credit risk models, and best practices for the risk management profession. Knowing these skills makes an FRM a highly valued asset wherever they're employed.
FRM Education Requirements
In order to obtain the Financial Risk Management certification, you have to complete a 2 part exam based on the skills mentioned above. For the most part, you'll need to apply that knowledge to real world concepts— which is how FRM exam questions are structured.
Once you've passed the test, you'll then have to complete two years of work experience in the risk management industry. But after all of that, you'll be officially recognized as an FRM by the Global Association of Risk Professionals (GARP).
FRM Careers and Salaries
FRMs are solid earners, but they make a bit less than CFREs. On average they earn $67K a year. If you're lucky and experienced, you may earn up to $95K a year— but these positions are uncommon.
Ultimately, career options for FRMs are very good. According to the Bureau of Labor Statistics, employment for this certification is projected to grow 15% by 2029. Most FRMs work in banks, insurance companies, and investment firms. However, there's always a demand for this position in almost any industry.
Best FRM Prep Course: AnalystPrep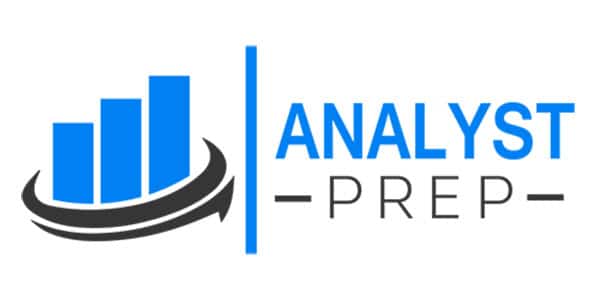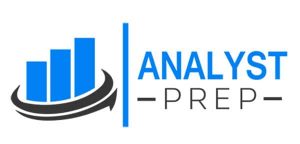 Currently, AnalystPrep is the best option for anyone working towards the FRM designation. Their study notes and video lectures help you learn the content of the exam, and their practice tests let you get comfortable with the testing format. Thanks to that, you'll have a much easier time completing the FRM exam and starting your career in the risk management profession.
See our full list of the best FRM review courses here!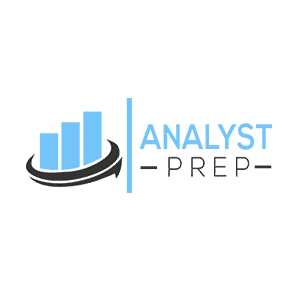 20% Off Analyst Prep CFA & FRM Courses
218 uses today
Last Used: 3 hours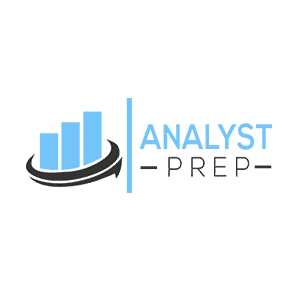 Enjoy 25% Off Analyst Prep CFA & FRM Courses
6 uses today
Last Used: 18 hours
---
#3 Certified Risk Manager (CRM) Certification
As with all certifications on this list, Certified Risk Managers (CRMs) work in the risk management industry. However, their professional knowledge is much more focused— even more so than FRMs.
The five topics that you're tested on all relate to measuring and mitigating risk. According to the National Alliance for Insurance Education and Research (NAIER), the topics are analysis of risk, control of risk, financing of risk, practice of risk management, and principles of risk management.
CRM Education Requirements
In order to become a CRM you need to complete 5 courses with NAIER. These courses are based on the 5 topics that I listed prior. You'll have to complete an exam at the end of each course. Finally, you'll earn your Certified Risk Manager certification if you complete all five within a 5 year period.
CRM Careers and Salaries
Becoming a CRM is a solid financial move. Their annual income is stable, with an average of $67K a year. Considering the relatively lax education requirements, that means you can earn a good wage without having to spend a fortune on college.
CRMs work in risk management positions throughout many industries, with a primary focus on financial services: accounting, loss control, and insurance.
Best CRM Prep Course: Varsity Tutors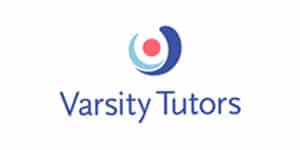 Varsity Tutors offers great materials for anyone trying to become a CRM. I'd specifically recommend trying out their 1-on-1 tutoring; an expert will personally walk you through everything you need to know about being a CRM.
---
#4 Certified Financial Planner (CFP) Certification
A CFP is formally recognized as an expert in all areas involved in financial planning. This includes estate planning, retirement, taxes, and insurance. As a result, they're highly respected for the ways they can save money through their expertise.
Unlike other professional risk managers, a CFP's work is all encompassing. They take a look at all of your assets and current finances to evaluate your net worth. After that, they'll help you put together a financial plan for any of your future goals, such as retirement.
CFP Education Requirements
Becoming a CFP requires a great deal of work. To start with, you need a bachelor's degree or higher in a field relating to financial planning. Then you'll need to complete 3 years of personal financial planning work in order to meet the experience requirements.
Once you've done all of that, the Certified Financial Planner Board of Standards (CFPBS) will ask you to complete one of their registered exam programs. After completing all of these steps, you'll be a CFP!
CFP Careers and Salaries
All of your hard work to become a CFP really pays off once you start working. That's because CFPs make an average of $97K a year. CFPs easily make the most money out of all the certifications on this list— so you get out what you put in!
Financial planners also have many career opportunities. As a CFP, you can attach yourself to a company or institution, work as a self employed consultant, or open up a financial planning firm. You don't have to stay locked into any position either; there's a high demand for financial planners in many industries.
---
#5 Certified Risk Specialist (CRS)
Last on this list is the CRS. They share many similarities with other professional risk managers, but here's the key difference:
While other risk practitioners and certification candidates are advisory, CRSs take a more direct role. They do so by personally examining and tweaking the inner workings of a company in order to eliminate risk. Because of that, their work is a lot more "hands-on."
CRS Education Requirements
In order to become a CRS, you need to complete either a bachelor's degree in a related field or have 3 years of experience in the financial services industry. Once you've met this base requirement, you'll then have to complete 40 hours of training with Interfima.
At the end of this training, you'll be asked to complete a final exam. So long as you score a 70% or higher on the test, you'll become a CRS.
CRS Careers and Salaries
Unfortunately, CRSs make much less than CFPs despite having similar requirements. Their yearly income averages at about $67K. Despite that, it can still be worth earning this certification. Most industries are happy to employ anyone who can minimize risk, especially if they have a good education in finance.
Best CRS Prep Course: Interfima


Interfima offers the only course that qualifies you to become a CRS— after all, they're the ones who provide the cert itself. They also offer specialized risk management courses based on what industry you'd like to enter after completion. As a result, you still have a great deal of control over your education!