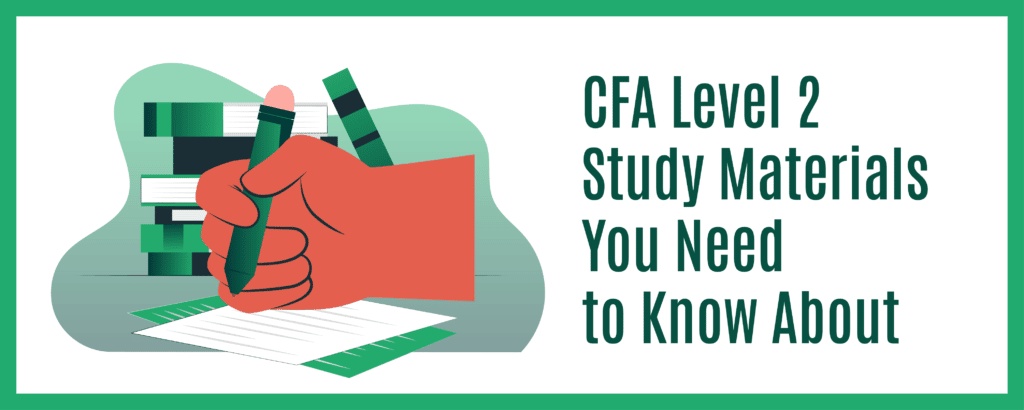 The CFA® Level 2 exam is one of the most challenging exams in the financial world. In fact, 60% of financial analysts who take it fail.
But why is the CFA Level II exam so tough?
Two words: time and commitment.
If you're serious about becoming a Chartered Financial Analyst, you really need to study consistently to pass the CFA® Level 2 exam.
And while there's no foolproof way to guarantee success on the test, having the right CFA Level II study materials can give you a leg up.
What are the best CFA® Level 2 study materials on the market? Here are our top picks:
---
1. Wiley CFA® Level II Study Materials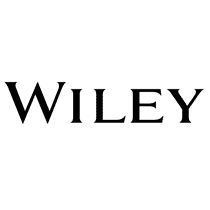 Wiley's CFA® Level II Study Guide is one of the most popular and comprehensive CFA exam prep courses on the market. This guide covers what the course offers, how it compares to other CFA Level 2 prep courses, and whether it's the right fit for you.
Wiley's CFA® Level II Prep Course is a comprehensive online course that covers all of the topics tested on the CFA Level 2 exam.
There are three different options ranging from self-study to platinum. The Platinum Course includes:
Over 90 hours of video lectures
30 to 45-minute "bite-size" lessons
Print and e-study books
1,500 + practice questions
Mock exams
Pros & Cons:
One of the key features of Wiley's CFA® Level II Prep Course is its focus on exam strategy. The course includes a dedicated strategy session for each topic tested on the exam, so you can learn how to approach the questions and maximize your chances of success.
The course also includes full-length practice exams and detailed answer explanations, so you can see how the material is tested on the real exam.
One final pro is that experienced CFA® instructors lead lectures, and the course material is updated annually to ensure that it's aligned with the latest CFA® curriculum.
The only real con with Wiley is that some of the other programs have more practice questions in the bank.
Bottom Line: Wiley's CFA level 2 study materials come equipped with all the bells and whistles needed to prepare for and pass your level II CFA exam.
---
2. The Princeton Review CFA® Level 2 Exam Prep Course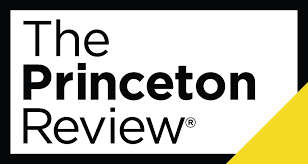 The Princeton Review CFA® Level 2 is a comprehensive review course that covers all the topics tested on the Level II CFA® exam. The course includes hours of lectures, numerous practice questions, and mock exams similar to what you'll find on the actual exam.
This course also comes with a study guide and online resources, so there is no shortage of prep materials.
The Princeton Review CFA® Level II is a great way to prepare for the Level II CFA® exam. Included in the course are:
Over 60 hours of lectures
1,500 question bank items
2 Mock exams
1,300 study slides
Online resources
And more
Pros & Cons:
One of the best things about the Princeton Review materials is that they have videos specifically crafted to teach you the best strategies for answering the vignette-type questions. In addition, these videos help CFA® candidates learn to master multiple-choice questions.
Their test questions and mock exams are also top-tier. As described by a student, "… the exams have really provided me a way to see what kind of questions are asked and then how I can better prepare for them."
They also provide a money-back guarantee, leaving little investment risk for those wanting to pass on the first attempt.
One downside to choosing this course is that it's a relatively new offering. Previously, the Princeton Review only had CFA® level I materials.
Bottom Line: The Princeton Review offers a solid CFA level 2 prep course backed by their money-back guarantee. Their excellent videos and large test bank of questions make them a top rated pick.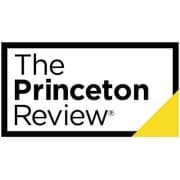 Check Weekly Offers on Princeton Review CFA Courses
10 uses today
Last Used: 1 days
---
3. AnalystPrep CFA® Level 2 Review Course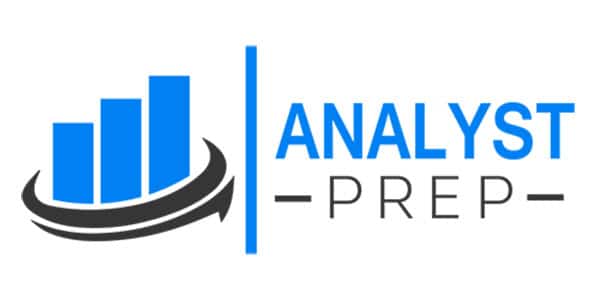 Studying for the CFA® Level II exam requires patience and determination. Thankfully, AnalystPrep prepares you for success with its engaging video lessons and in-depth coverage of CFA exams.
AnalystPrep's comprehensive learning platform also offers mock CFA exams, topic-level quizzes, and progress tracking to ensure that you are always on track.
Program specifics include:
50 hours of video lessons
1,500 pages of study notes
225 item sets of 4 to 6 questions each
Two mock exams
Performance tracking tools
5 Ask-a-Tutor questions
24/7 tech support
Pros & Cons:
The platform's video lessons are taught by experienced professionals and cover all aspects of the CFA® program curriculum. Many reviewers see their videos as more engaging and entertaining compared to other options—especially those taught by their lead instructor, James Forjan, Ph.D.
AnalystPrep also offers progress tracking, so you can always see how close you are to your goals based on its key concepts.
Finally, Ask-a-Tutor Questions allow you to seek expert advice for any confusing areas. Plus, the platform's customer support team is available 24/7, so there's lots of support with this program.
No live instruction option availability is the only real downside to using AnalystPrep.
Bottom Line: AnalystPrep's excellent CFA level 2 videos make them a top contender for best CFA prep course. Check out a free-trial and decide for yourself!
---
What Is the CFA® Level 2 Exam?
Also known as the CFA® Level II, the CFA® Level 2 exam is a 3-hour, multiple-choice exam that consists of 240 questions. The exam is administered twice per year, in June and December.
To pass the CFA Level 2 exam, you'll need to answer at least 70% of the questions correctly. To say the least, this is no easy feat.
The CFA® Level 2 exam covers a wide range of topics, including investment valuation, financial reporting and analysis, portfolio management, and more. You can find a full list of topics covered on the CFA® Institute website.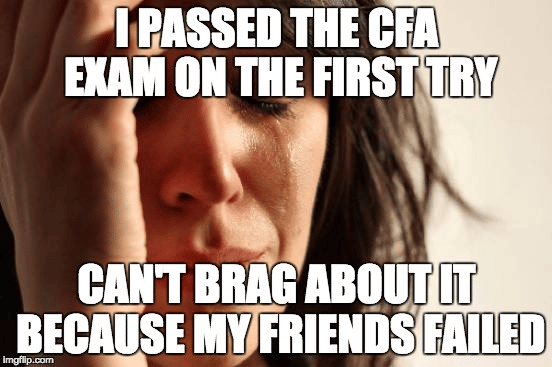 To help you prepare for the exam, the CFA® Institute publishes a study guide. This guide covers all the topics tested on the exam and includes practice questions for each topic.
It's essential to remember that although the CFA's guide is a must-read, it doesn't contain enough information to pass the test.
So, in addition to the CFA® Institute study guide, there are a number of commercial study materials available. These materials include textbooks, question banks, practice exams, and more.
Choosing the right study materials is crucial to your CFA® Level 2 exam success. However, with so many different materials available, it can be tough to know where to start.
To help you out, we've put together a list of our top picks for the best CFA® Level 2 study materials. So keep reading to learn the best approaches to overcoming this daunting test.
---
How to Study for CFA® Level 2 Exam
As you study for the CFA® Level 2 exam, be sure your exam prep focuses on the learning outcome statement for each topic area. These statements outline what you should be able to do after completing your studies in that particular area.
If you can master the material covered in each learning outcome statement, you'll be well on your way to passing the CFA® Level 2 exam.
In addition to learning the material covered in each learning outcome statement, you should also focus on practicing your problem-solving skills for each item set. The CFA® Level 2 exam is known for being challenging, and one way to prepare yourself is to practice solving difficult problems.
There are a number of ways to find practice problems, including using study guides and practice exams. If you can consistently solve practice problems correctly, you'll likely do well on the actual CFA® Level 2 exam.
Finally, don't forget to take some time to relax and clear your mind before the exam. Trying to cram everything in at the last minute will only make things more difficult. If you give yourself plenty of time to study and review the material, you'll be in a much better position come exam day.
By following these simple tips, you can confidently walk into the CFA® Level 2 exam room, knowing that you're prepared to do your best before moving on to studying for the CFA level 3 exam.
---
CFA® Level 2 FAQs
How difficult is the CFA® Level 2 exam?
The Level 2 exam is notoriously difficult, with a pass rate of around 40%.
What is the best way to study for the CFA® Level 2 exam?
There is no one-size-fits-all answer to this question, as different students will have different learning styles and preferences. However, some general tips on how to study for the CFA® Level 2 exam include creating a study schedule, enrolling in CFA® exam prep courses, and using practice exams.
How much does it cost to take the CFA® Level 2 exam?
The cost of taking the CFA® Level 2 exam is $1,200. However, there's an early bird deal that sees the price decrease by several hundred dollars.