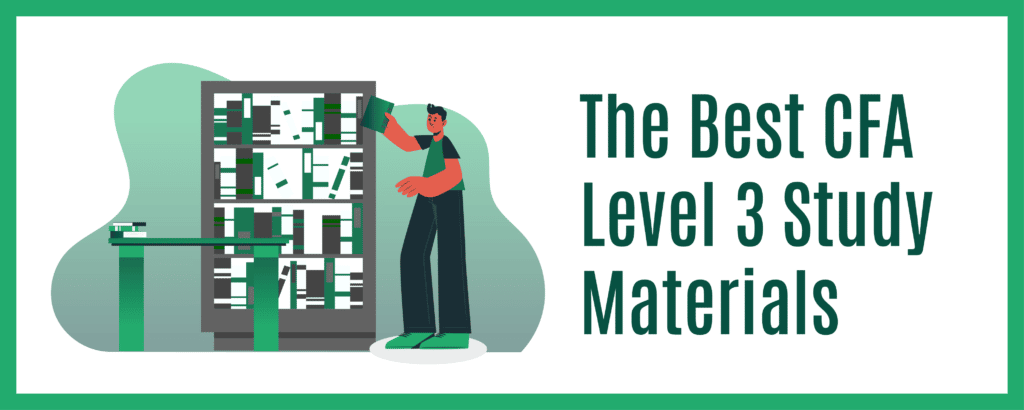 Many CFA® candidates consider the CFA® Level 3 exam to be the toughest session of all.
Why is that?
The questions included on this exam level are more like case studies. Level three exam questions require carefully thought-out responses. Also, they're more subjective than other question levels.
So, if you're serious about becoming a Chartered Financial Analyst, you'll need to really study to pass the CFA® Level 3 exam.
And while there's no surefire way to guarantee success on the test, having the right CFA® Level III study materials can give you a leg up.
What are the best CFA® Level 3 study materials out there? Here are our top picks:
---
1. Wiley CFA® Level III Study Materials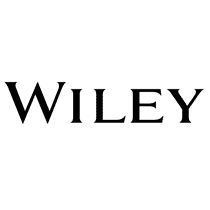 The Wiley CFA® Study Guide is another popular choice for those preparing for the CFA® Level III exam. This guide covers all of the core concepts tested on the exam, and it does so in a clear and concise way. It also includes practice questions at the end of each chapter to help you test your knowledge as well.
Many successful CFA® candidates have used the Wiley Study Guide to help them prepare for Level III of the exam. We think it's a great choice for those looking for high-quality, complete coverage study materials.
Included in the Wiley Study Guide are superior study aids such as:
A diagnostic test to help you assess your strengths and weaknesses
Full-length practice exams
Flashcards
Pros & Cons:
Wiley's study plans are customizable which is a huge plus for their program. Another great thing about the Wiley option is that you can access the self-study materials until you pass. So, you won't have to worry about time running out if it takes a while to prepare for the exam.
They also have a high pass rate, with around 90% of those who chose Wiley passing the exam. Again, this is much higher than the CFA® Level III exam pass rate that trends in the 40s.
Unfortunately, Wiley doesn't offer a money-back guarantee like other test prep companies.
Bottom Line: Wiley's CFA level 3 study materials come equipped with all the bells and whistles needed to prepare for and pass your level III CFA exam.
---
2. Kaplan Schweser CFA® Level III Prep Course

The Level III CFA® exam is no joke. It's notoriously difficult and downright intimidating for many test-takers. That's why Kaplan Schweser offering is such a popular choice among those studying for the Level III exam.
These study materials:
Are integrated into an online learning platform
Help you quickly reference difficult concepts while reviewing practice exam questions
Are delivered in bite-sized modules, making it easier to study in shorter segments
Include key formulas in an online module and topic quizzes designed to help you retain and practice every concept
Are available in print, online, and eBook formats—giving you multiple ways to take in the content
Pros & Cons:
These well-organized notes break down the material in an easily digestible format, making complex concepts much simpler to understand. In addition, they offer solid summaries that make studying for the CFA® Level III manageable. They're also updated annually to ensure that you study with the most current information.
Kaplan Schweser is up to date on all things CFA®, and like to keep their candidates up to date as well.
As one of the most popular study materials on the market, Kaplan SchweserNotes come at a pretty penny.
Bottom Line : Kaplan CFA® is well worth considering if you want a top notch course from one of the most well-known educational test prep companies in the world.
---
3. AnalystPrep CFA Level III Study Materials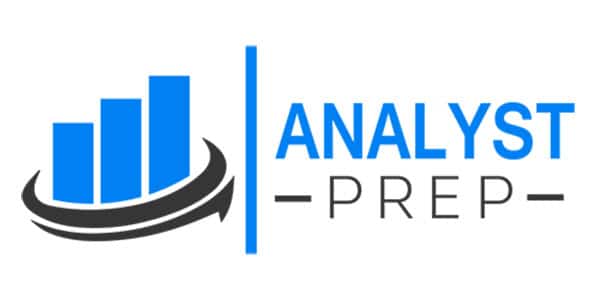 If you're willing to spend a little bit more on your study materials, AnalystPrep delivers comprehensive learning tools to help you prepare for the CFA® Level 3 exam. The site includes practice questions, video lectures, and personalized learning plans to help you focus your studying.
These CFA® study materials are designed to help you develop a strong understanding of the exam content and build the skills you need to pass the test. What's more, the practice questions are updated regularly to ensure they're aligned with the most recent exam content.
Pros & Cons:
Analyst Prep is one of the most highly rated CFA® prep programs according to 3rd party reviews. Their expert instructors are unmatched and loved by students.
CFA® Charterholder Brian M. put it this way "Before I came across this website, I thought I could not manage to take the CFA exam alongside my busy schedule at work. But with the up-to-date study material, there is little to worry about."
Their program also has a more personable vibe when it comes to guidance and the way it is presented. They also provide lifetime access to video lessons and a question bank for all three levels.
The only real con for Analyst Prep is that some CFA® candidates have reported errors in their question bank. Thankfully, this is something that the company is workking quickly to address.
Bottom Line : AnalystPrep's excellent CFA level 3 videos make them a top contender for best CFA prep course. Check out a free-trial and decide for yourself!
---
4. Princeton Review CFA® Level 3 Review Course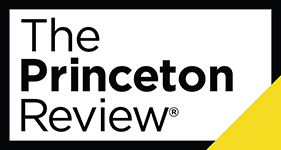 Princeton Review has one of the most comprehensive learning packages for the CFA® Level 3 exam. It offers detailed study notes, practice questions, and mock exams to help you pass the exam with flying colors.
Their learning package includes essential topics such as:
Portfolio management
Equity investments
Fixed income
Derivatives
Alternative investments
Ethics and professionalism
Pros & Cons:
Each mock exam perfectly mimics the CFA® institute test, allowing CFA® candidates to feel more comfortable and confident on exam day. In addition, each Level III CFA® exam practice question comes with detailed answers that explain exactly what the exam grader will be looking for.
At one point , the Princeton Review only offered CFA® prep for levels 1 and 2. Their CFA® Level III course is much newer, so it has fewer exam questions and resources when compared to other courses.
Bottom Line : The Princeton Review offers a solid CFA level 3 prep course backed by their money-back guarantee. Their excellent videos and large test bank of questions make them a top rated pick.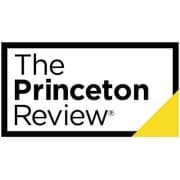 Check Weekly Offers on Princeton Review CFA Courses
10 uses today
Last Used: 1 days
---
5. Bloomberg CFA® Level 3 Review Course

If you're looking for a top-notch review course, Bloomberg's CFA® Level 3 offering is definitely worth considering. The course includes access to over 1,000 practice questions and video lessons taught by actual CFA® instructors. Plus, you'll get a personalized study plan to help you make the most of your preparation time.
Pros & Cons:
Bloomberg is known for their adaptive learning tools that help candidates monitor progress and determine where they are strong versus where they need more study time. They also offer a 14-day free trial for each CFA® charter level. This allows candidates to explore their CFA® program and determine if it's a good fit.
This comprehensive course has a price tag to match its high quality, but it's still one of the best CFA® Level 3 study materials available.
---
Getting It Right on Exam Day
Study materials are an essential part of acing the CFA® exam. Not only do they provide the broad knowledge base you need to know for the test, but they also give you a chance to practice applying that knowledge in a way that simulates the test-taking experience.
When it comes to choosing CFA® Level 3 study materials, you have a few different options. First, you can purchase a review course, which will come with a set of lectures and/or textbooks. Alternatively, you can buy practice tests or individualized coaching.
The key is to find study materials that fit your learning style and budget. Consider how much time you have to prepare for the exam, how much money you're willing to spend, and whether you prefer learning in a group or on your own.
Once you've selected your study materials, it's important to use them effectively. Make a study schedule and stick to it, take practice tests under timed conditions, and review your results carefully. Then, with hard work and the right resources, you'll be well on your way to acing the CFA® exam.
---
CFA® Level 3 FAQs
How difficult is the CFA® Level 3 exam?
The Level 3 exam is notoriously difficult, with a pass rate of around 40%. In comparison, the CFA® Level 2 exam has a 60% pass rate.
What is the best way to study for the CFA® Level 3 exam?
There is no one-size-fits-all answer to this question, as ystudents will have different learning styles and preferences. However, some general tips on how to study for the CFA® Level 3 exam include creating a study schedule, finding a study group, and using practice exams.
How much does it cost to take the CFA Level 3 exam?
The cost of taking the CFA® Level 3 exam is $1,200. However, there's an early bird deal that sees the price decrease to $900.