The Chartered Financial Analyst (CFA®) Exam is not an easy test. Those who pass it are recognized as elite professionals because it demonstrates competence in a very sensitive and essential field of business. It's also a fast-growing industry that the US Bureau of Labor Statistics expects to outpace other careers in growth over the next decade.1
So if you're interested in starting your career in financial analysis, here's how you can prepare:
Spend any time on the internet and you'll quickly discover a ton of free resources available to help you learn about virtually anything. Studying for the CFA® is no different, although some free prep materials are a better use of your time than others.
Luckily for you, I've done the leg work of gathering the top resources into one convenient space. Keep reading below to find out how you should get started preparing for the CFA® exam.
Which CFA Course Is Right for You?
This short questionnaire will help you decide what is the best option for you when it comes to preparing for the CFA exam.

Meet the CFA® Exam
The CFA® exam is made up of three parts: Level I, Level II, and Level III. You're required to pass them in order, so you should start with Level I study material before worrying too much about the other two sections. However, questions in all three levels share subject matter— so studying for one will help you study for the others as well.
CFA® Exam Curriculum Notes
Here are the categories that you'll be tested on over all 3 levels of the CFA® exam, as well as the estimated "weight" of questions for each one:2
| | | | |
| --- | --- | --- | --- |
| CFA® Exam Subject | Level I Weight | Level II Weight | Level III Weight |
| Ethical and Professional Standards | Very High | High | High |
| Quantitative Methods | Average | Low | None |
| Economics | High | Low | Low |
| Financial Reporting and Analysis | Very High | High | None |
| Corporate Finance | High | Average | None |
| Equity Investments | High | High | High |
| Fixed Income Valuation | High | High | Very High |
| Derivatives | Low | Low | Low |
| Alternative Investments | Low | Low | Low |
| Portfolio Management and Wealth Planning | Low | Average | Extremely High |
Based on this CFA® curriculum, you can see that part of the exam's difficulty is the sheer amount of topics present. But as you complete each level, you get a small head start on the next one— so don't get discouraged!
How to Become a CFA®
According to the CFA Institute, there are several CFA® program requirements you have to meet in order to become a charterholder:
You must complete the required amount of work and educational experience: Prior to registering for the exam, you'll need to have earned your bachelor's degree or be in your final year of obtaining your degree. Alternatively, you can qualify with 4,000 cumulative hours of work experience and undergraduate education.
You must take and pass the CFA® exam: Remember— you have to pass all three levels in ascending order. But you don't have to start from the beginning if you fail one.
You will need to submit letters of reference: 2 to 3 reference letters from professionals are required. Alternatively, you only need 2 if one of them is written by a member of the CFA® Society.3
You must have a valid international passport: More information regarding participating countries can be found here.
You must submit an application to become a CFA® charterholder: Remember that you must have the required amount of work experience as well as your letters of reference. Application link can be found here.
Which CFA® exam section should you prepare for first?
As you must take the parts of the exam in order, you will need to prepare for Section I first. As the sections are all quite challenging, you will want to tackle the sections and topics that give you the most trouble first. This way, you can ensure you have enough time to knock out any trouble areas and use the remaining time to fortify your knowledge of your more familiar subjects.
Study Tips before taking the CFA® Exam
Before you start working through the free CFA® study materials below, it's important to take stock of how you learn to better suit your personal preferences and style. Knowing the best ways that you learn will allow you to actually get something out of the CFA® program curriculum— so keep these tips in mind:
Choose a Course that Fits Your Learning Style
Studying isn't always fun— but when working within your personal learning style, it can at least be engaging. You should be looking for study tools that suit your educational preferences but also challenge you. Do you learn best by watching lectures, answering practice questions, or reading textbooks?
Plan ahead
By setting a study schedule and sticking to it, you are setting yourself up for success. This approach will also allow you to chip away at different subjects and absorb more information over time. This also gives you more time to implement scientifically proven methods of memorization, such as retrieval.4
Get Familiar Before Test Day
Know thy enemy— or in this case, know thy exam. By learning more about the types of questions that you'll be seeing on the exam you'll have a better chance of success overall. CFA mock exams and exam simulations are perfect for this, and they'll also help you feel less stressed when it's time to take the actual exam.
Recommended Free CFA® Study Notes
Here are our top selections for free study materials for the CFA® around the internet. We've crafted this selection based on a variety of factors— the most important ones being ease of use and access.
We focused on 100% free content: nothing temporary like free trials. So remember your study tips and take a look at some free Chartered Financial Analyst study material below:
IFT Study Materials

IFT is an invaluable resource that provides a shocking amount of study notes at absolutely no cost. They've guided thousands of students to success through a mixture of quality study materials and a tech-savvy platform, including a Youtube Channel with over 12 million views and more than 85,000 subscribers. For just an email address, you can sign up for their package and join over 15,000 candidates.
Their free CFA® Level I Package is the ideal place to start. It includes a full set of video lectures clocking in at a total of more than 70 hours. These videos will take you through all of the subjects covered on CFA® Level I. Additionally, you can access their Learning Portal up until your exam date. There are also a handful of other practice materials thrown in for a completely free and well-rounded studying experience. You can sign up for this package here.
Aside from the free package, IFT also has an entire page of study notes for CFA® Level I. This page is broken into ten subjects, from ethics to portfolio management. Each of these sections includes anywhere from 2-6 clear and concise lessons. It's basically a free textbook based around the exam; check it out here if you're interested.
Soleadea CFA Study Schedule and Notes

Soleadea is another unbelievable free resource for preparing for the CFA® Exam. Unlike the last course, they cover both Level I and II of the CFA® exam. Their approach is also different and can provide you with a unique perspective on the topic.
Although they sell additional paid content, you can create an account for free to create to access a selection of free content. This extra step may sound like a nuisance, but account creation actually benefits you by creating a custom study plan at the same time. By telling Soleadea when you're taking the exam, if you've already studied certain topics, and which subjects you find to be more difficult than others, they can create a tailor-made schedule to help you pass on your next attempt.
Within your account you'll have access to all of their video content, a calendar that displays your study guide broken down by date and specific lessons to complete. There's even sections for flashcards, a dedicated CFA® blog, and tracking your progress throughout.
You can find a list of free videos, written content, and your own free custom study plan here.
Fitch Learning CFA Study Tips and Notes

Our last recommendation for free CFA® study materials is Fitch Learning. They don't offer as much free content for the CFA® program, but they do have a truly impressive selection of webinar videos that cover all 3 sections of the exam.
There are about 9 videos for each CFA® exam level; each one is over an hour long. It's almost like a full lecture course for each section— and all you need to get started is an email address.
Best Premium CFA® Study Material
While everyone loves to get something for free, there's still a lot of good reasons for you to add a premium CFA® review course to your study schedule. It's never a bad idea to enroll in a guided course, especially for those who may not learn as well studying on their own.
Check out a few of our top picks below, as well as a brief overview explaining why they stand out. After you get through all of the free content we've already mentioned, these would be the best place to look next.
AnalystPrep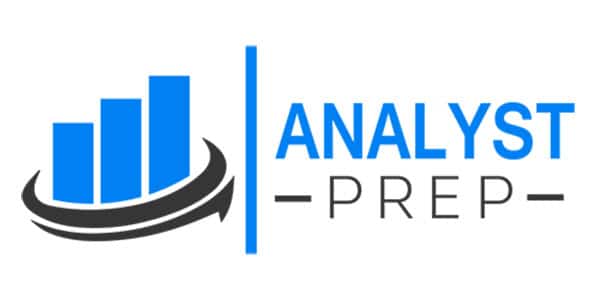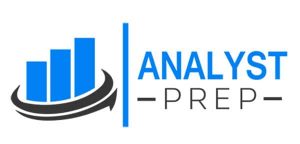 AnalystPrep has a selection of study notes that cover a wide range of topics. Within these notes are also a collection of clever tips and tricks. At the end of each chapter there are also recaps that will test your knowledge with a large question bank. They also throw in a formula sheet and ratio sheet that you can use as references for key information that you'll need to memorize.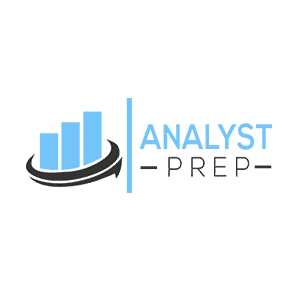 20% Off Analyst Prep CFA & FRM Courses
230 uses today
Last Used: 22 hours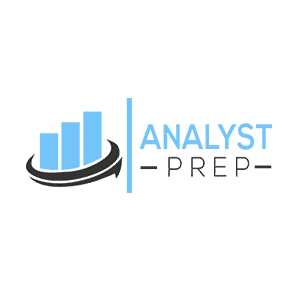 Enjoy 30% Off Analyst Prep CFA & FRM Courses
29 uses today
Last Used: 16 hours
The Princeton Review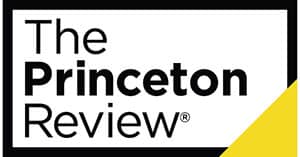 The Princeton Review specifically designed their course to save you time— it can be completed in just 120 hours. They've taken the time to ensure their content is up to date for the 2021 version of the CFA® Exam, while also throwing in a handful of excellent study tools. With a question bank of over 1,500 practice questions, more than 50 hours of video lectures, 2 mock exams, 50 key definition flashcards, and 900 slides of study notes, this is one of the most comprehensive packages on the market.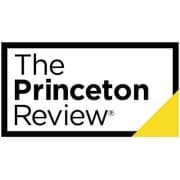 Check Weekly Offers on Princeton Review CFA Courses
49 uses today
Last Used: 3 days
WallStreetMojo

If you're someone that likes to multi-task, then WallStreetMojo would be a great fit for you. Their online classes include hands-on projects, mobile app access, downloadable curriculum and excel templates, as well as technical support should you ever get stuck mid-lesson or encounter any issues. There's also a great level of authenticity to these teachings as they include hands-on case studies led by your instructors.
Kaplan Schweser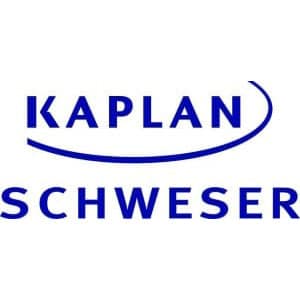 Enjoy 15% Off Kaplan CFA Review Course
28 uses today
Last Used: 2 days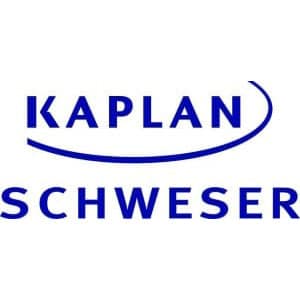 Get 15% Off Kaplan CFA Review Course
54 uses today
Last Used: 22 hours
The quality of the Kaplan Schweser Level I CFA® Exam Study Packages can't be understated. It's a self-paced course packed with features to ensure you have everything that you need to succeed. You also have the added benefit of asking instructors questions directly through their InstructorLink tool. And of course, you'll have tons of study notes to pore over for additional review.
| | | | | | |
| --- | --- | --- | --- | --- | --- |
| Company | Practice Questions? | Free Content Available? | Performance Tracking? | Price Range | Free Trial? |
| AnalystPrep | Yes | Yes | Yes | $549 | N/A |
| The Princeton Review | Yes | Yes | No | $999 | N/A |
| WallStreetMojo | Yes | Yes | No | $199 | N/A |
| Kaplan Schweser | Yes | Yes | Yes | $699 | Yes |
CFA® Exam Frequently Asked Questions
What is the CFA® certification?
The Chartered Financial Analyst certification is an elite distinction. Postgraduates that earn this distinction are proven to have demonstrated the utmost level of ethics and competence as a financial analyst. Naturally, this makes it a very lucrative career path, with average yearly salaries for CFA® charterholders well over $90,000.5
What is the CFA® Exam?
The CFA® exam is broken up into three different levels. You must pass all three levels to earn the charter and they must be taken in order. For example, you can't start with CFA® Level III and then take CFA® Level I.
What is the pass rate for the CFA® Exam?
While the exact metric varies from year to year, in recent years the pass rate has been between 40% and 50%.6