Why did the financial planner become a gardener? Because he was better at growing hedge funds!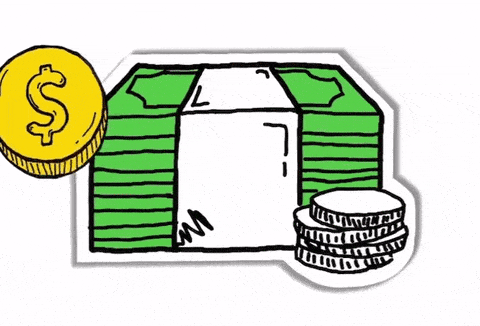 We joke. But seriously, if you're thinking about becoming a financial planner (and not a gardener), becoming a CFP is an excellent career choice. You can make up to $141,000 a year in positions that are in high demand now and in the near future, according to data gathered by the U.S. Department of Labor Statistics.
Getting that Certified Financial Planner title? is kind of like training for a marathon with your brain. You've got to hit the books and rack up some real-world money moves before you even get to the starting line of the big exam. It's tough, and it'll test your mettle, but hey, that's what makes crossing the finish line so sweet.
But to get there, you'll definitely need some help.
Your Ultimate Checklist for Choosing the Best Online CFP Exam Prep Courses
We've scoured the digital landscape far and wide for the best online CFP exam prep courses to streamline your study journey for that coveted certification. Here's a checklist of what we've looked at when making our top picks:
Expert Reviews: We've sifted through countless professional evaluations to find courses that get top marks from industry insiders.
Customer Support: We've checked for programs offering stellar support because a little help can go a long way when you're hitting the books.
Comprehensive Content: We've looked for courses that cover all the bases, ensuring you're well-versed in every topic that might come your way on the exam.
Practice Exams: We've sought out prep courses with plenty of practice tests, because there's no better way to prep than by doing the real thing.
Study Materials: We've gathered info on the quality and quantity of study materials provided, from textbooks to flashcards and everything in between.
User Feedback: We've read through what past users have to say, because who better to judge than those who've already been through the grind?
Accessibility: We've prioritized courses that offer flexible study options, whether you're a night owl or an early bird, so you can study whenever, wherever.
Pass Rates: We've looked at the track record of each course, focusing on those with a history of getting candidates across the finish line.
Cost-Effectiveness: We've compared prices to ensure you get the most bang for your buck, because a good education doesn't need to break the bank.
Additional Resources: We've checked for any extra perks, like webinars, forums, and career advice, to give you an edge in your CFP journey.
Armed with this list, we've pinpointed the courses that are not just good on paper but great in action, setting you up for success on your path to becoming a Certified Financial Planner.
Check out our picks for the best CFP review courses below and start studying this week!
1. Kaplan CFP Review

Course Details:
Kaplan's CFP Exam Prep course stands out with its rich array of study materials tailored to fit different learning styles and schedules. Here's what makes Kaplan a solid choice for your CFP journey:
Diverse Study Methods: Avoid study fatigue with Kaplan's mix of learning tools, from traditional textbooks to innovative podcasts, ensuring you stay engaged and retain more information.
Interactive Learning: Engage with live webinars and interactive mock exams that simulate the real test experience, helping you to sharpen your test-taking skills.
Performance Tracking: With Kaplan's performance tracker, you can monitor your progress in real-time, identifying strengths and targeting areas that need improvement.
Resource-Rich Platform: Kaplan doesn't skimp on resources. You'll have a wealth of materials at your fingertips, including review books, practice questions, and on-demand webinars.
Proven Success Rates: Kaplan students often surpass the national CFP exam pass rate by 3-6%, a testament to the effectiveness of their prep course.
Support System: Kaplan's customer support and access to instructors mean you're never studying alone.
Kaplan's approach is designed not just to help you pass the CFP exam but to do so with confidence. Their blend of comprehensive content, varied learning formats, and supportive tracking tools positions you for success on exam day and beyond.
Kaplan Features
Review Books
Webinars
CFP Exam Podcasts
Mock Exams
Performance Tracker
User Reviews and Testimonials For Kaplan CFP
Here's what some finance professionals had to say about their first-hand experience with the Kaplan CFP program:
"This was my first attempt at the CFP exam with four years of experience in the field. I'd certainly say that Kaplan worked for me, since I passed. I agree with the comment about hammering the Qbank – I spent my last several weeks doing a ton of review questions, specifically focusing on areas I was weak. I'd say study time is the single biggest factor in passing, regardless of which program you're using. Hope this helps. Good luck!" – Reddit User
"I used Kaplan as well and did each module in about a month. I probably could have gone faster, but wanted to keep a balance as well. I feel that the material gave me a good solid foundation and then using a prep class helped me further as I passed in March."
"Here's the important part: Kaplan is an EXHAUSTIVE program. It is designed to hit you with pertinent information via audio, video, and paper media. You will be submerged in the material throughout. Kaplan specifically tells you not to "live in the Q-bank during the review," and that is excellent advice. BEFORE jumping into the Q-bank, you need to first understand the logic behind how concepts fit together. The course textbooks/review books and the Analyze & Apply review questions therein will help you get there." – GMiThaLoot
Kaplan CFP Pros and Cons
Performance Tracker: Kaplan's courses come with a well-designed performance tracker. This will show you how well you're doing in each area and tell you if you're on track to pass the exam by your chosen date. Additionally, using this tool allows you to understand which areas you need to focus on. Consequently, you won't fall behind as you move further through the course.
Print Materials: A set of printed PFP test materials is included with your prep course. These allow you to take your learning offline when you don't have access to a solid internet connection. Doing so ensures that you never have to worry about being able to study when you need to.
On-Site Options: Kaplan's CFP program excels with its on-site option: 4-day in-person classes in select locations. These sessions offer an immersive experience, ensuring dedicated focus and fostering real-time interactions with experts and peers, making it a valuable choice for those seeking hands-on learning.
Interactive Study Tools: Kaplan doesn't just give you materials and leave you to it. Their CFP course is equipped with interactive study tools that engage learners in various ways. From quizzes that test your knowledge to flashcards that reinforce key concepts, these tools complement the main course content, ensuring a holistic learning experience that caters to different study preferences.
Bottom Line: Kaplan's CFP course stands out as our top recommendation for CFP exam preparation. With its intuitive performance tracker, high-quality print materials, and the unique Onsite option for immersive learning, it's tailored for success. The course's interactive study tools further enhance the learning experience, ensuring that students are well-equipped for the exam. Whether you're studying online or offline, Kaplan ensures you're always on track. For those seeking a comprehensive and engaging CFP prep, Kaplan is the gold standard.
---
2. Boston Institute of Finance


For a blend of tradition and innovation, coupled with features tailored to foster your success, Boston Institute of Finance's CFP education stands unparalleled!
The Boston Institute of Finance (BIF) stands as a beacon of excellence in the realm of financial education. With a rich history and a commitment to fostering financial expertise, BIF offers top-tier CFP courses that have shaped countless successful financial professionals over the years. Whether you're a budding financial planner or seeking advanced knowledge, BIF provides a foundation that's both robust and revered in the industry.
Course Details
Boston Institute of Finance harnesses the power of cutting-edge technology to amplify the impact of their time-tested study materials. This fusion creates a curriculum that's not only unique but also exceptionally effective in gearing you up for the CFP certification.
With a legacy of excellence and a commitment to shaping financial maestros, BIF has cemented its position as a premier educational institution in the financial planning domain. Whether you're keen on diving into in-depth lectures, tackling practice questions, or engaging with interactive modules, BIF's CFP prep courses offer a comprehensive toolkit to ensure your success.
BIF CFP Features
Weeks of Comprehensive Virtual Classes
Multiple Full-Length Mock Exams
Over 800+ Curated Test Bank Questions
Detailed End-of-Lesson Queries for Reinforcement
Over a Dozen Hours of Engaging On-Demand Video Lectures
Comprehensive 2-Volume Study Guide
BIF CFP Course Case Study
Background: The subject of our case study is an individual with minimal experience in the financial planning field who enrolled in the Boston Institute of Finance's CFP program. They have completed one course and are currently in their second.
Challenge: The primary challenge faced by the student was adapting to a self-directed learning environment. The program's structure required the student to be self-motivated, create a personal study schedule, and develop self-teaching strategies to understand complex financial planning concepts.
Approach: The student tackled the challenge by employing various study methods:
Repeated Quizzes: Utilizing the program's quizzes, which could be taken multiple times, to become familiar with the question format and identify areas for further study.
Self-Created Study Materials: Creating personalized study guides based on the Learning Objectives provided by the CFP Board and using external resources like Quizlet for practice questions and vocabulary.
Visual Learning: Drawing diagrams to better understand complex topics, which helped in retaining the information more effectively.
Exam Strategy: Preparing for the end-of-course exams, which were the main determinant of their course grade, by understanding the grading system and the requirement to achieve a minimum of 72% per course and an overall average of 80%.
Results: The student's approach proved successful. They adapted to the program's self-paced nature and developed a study system that worked for them. The ability to take quizzes multiple times helped them understand the exam pattern, and creating detailed study guides ensured they had a deep understanding of the material.
Additional Support: The program's optional seminars were a valuable resource for review, and the student appreciated the flexibility to watch them at their convenience. The access to a tutor who responded to queries within 24 hours provided an additional layer of support, ensuring that the student never felt isolated in their studies.
Conclusion: This case study illustrates that the Boston Institute of Finance's CFP program is well-suited for self-starters who are capable of creating and following a disciplined study regimen. The program's flexibility in learning methods and the support provided through optional seminars and tutor access can lead to successful outcomes for dedicated students.
BIF CFP Pros and Cons
Comprehensive Curriculum: Boston Institute of Finance offers a well-rounded and in-depth curriculum that covers all essential aspects of financial planning. Their course content is meticulously designed to ensure students grasp both foundational and advanced topics.
Experienced Instructors: The program boasts a team of seasoned professionals who bring real-world financial planning experiences into the classroom. This not only enhances understanding but also provides practical insights into the industry.
Flexible Learning Options: Whether you prefer live virtual classes or on-demand video lessons, the Boston Institute of Finance caters to varied learning preferences, ensuring students can study at their own pace and convenience.
Premium Pricing: While the quality of education is top-notch, some students might find the pricing of Boston Institute of Finance's CFP program a bit on the higher side compared to other providers. This can be a consideration for those on a tight budget.
Bottom Line: Boston Institute of Finance offers a comprehensive CFP curriculum enriched by seasoned professionals. With a mix of live virtual classes and on-demand videos, it caters to varied learning styles. However, its premium pricing might be a consideration for some. Overall, it stands as a strong choice for thorough CFP preparation.
---
3. Dalton CFP Review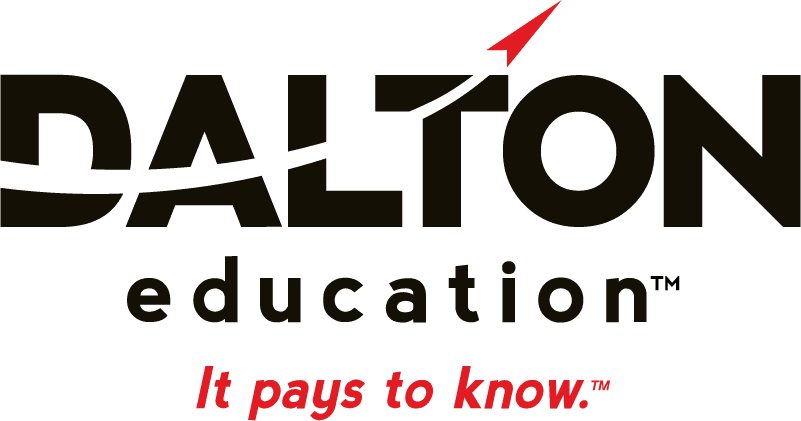 Course Details:
Dalton takes a much more structured approach to preparing you for the CFP exam. Their course has been divided into three major parts:
The first is the pre-study section. This consists of five booklets that are made up of study notes, practice questions, exam tips, and more.
Once those are completed, you'll be enrolled in the 36-hour virtual classroom. This builds on your initial study through live classroom sessions.
Lastly, the post-review section allows you to reinforce your weaker areas and ask for help before the exam.
Dalton includes a lot of similar content to our #1 pick at a lower cost. They also offer a Guaranteed to Pass package that combines their self-paced and live online material. Still, the prices for all their CFP exam review courses wildly vary depending on the sponsored education provider you choose.
Dalton Features
5 Pre-Study Booklets
36 Hours of Classroom Instruction
Exam-Focused Handout Book
Post-Review Office Hours
2000+ Question Testbank
User Reviews and Expert Opinions: A Mixed Bag
"Passed first time with Dalton. It's hard to keep up yes. It's a lot of work. Spent about 296 hours total study time on the review. I liked the class on zoom with John Pallaria. I watched them recorded as a way to pause, move faster or slow down. I should add I was always a little behind the entire time." – Reddit User 6ptsTouchdown
"Overall, I am very happy with using Dalton. I know there is some bias there because I did pass, but I followed their study plan almost exactly which demonstrated that it works. If you decide to use Dalton, do so knowing that you have to have a lot of self discipline and time management skills. Sure, you sacrifice some things during the study process, but it is temporary AND POSSIBLE while working full time." – Redditt User Royal_Blackberry7363
"I used Dalton to complete my education & capstone. They bundled their review with it. I sat for 2 review classes virtually, and couldn't bare it. When I found out I could get work reimbursement for a review class, I dropped Dalton like a hot rock, and went to Brett Danko. He's the best! Passed 1st time with him in March." – Reddit User Financial_Bull_311
"I'm going over the Dalton education courses and like everyone says … is a lot to keep up for 8 months straight plus the Final review to sit down for the test. I'm on my second month almost done with insurance planing. It's brutal having to be reading books with an average of 500 pages." – Reddot User
Dalton CFP Pros and Cons
Comprehensive and Informative for All Levels: Dalton's CFP course offers rich material that benefits both newcomers to the finance industry and seasoned professionals. With nine years of industry experience, users still find fresh and useful insights in the curriculum. Furthermore, the course's video content is consistently clear, easy to follow, and beneficial, backed by skilled instructors who effectively convey complex concepts.
Lecture Archives: Every lecture you attend is automatically saved for future review. This includes content from all three sections of the course. This makes reviewing areas you need extra help with easier than ever— simply re-watch the lectures that you need as many times as you want.
Variable Pricing: Pricing for Dalton's courses varies based on who the education providers are. As a result, there are no uniform prices for these CFP courses. Certain providers charge extremely high prices while others are more reasonable; that disparity makes finding a course much harder.
Dalton Capstone Limitations: The Dalton CFP capstone project is notably time-consuming, and despite its length, many users feel it doesn't add substantial educational value. Its extensive nature might not align with the time candidates are able to allocate for preparation, especially if they're seeking meaningful content insights.
Exam Prep Concerns: Many users have found the exam preparation to be challenging, if not nightmarish at times. Additionally, some content, like the tax deductibility of a drug dealer's business expenses, seems outlandish and hardly relevant. Such content choices not only feel disconnected from real-world applications but also raise questions about the curriculum's overall appropriateness and relevance.
Bottom Line: While Dalton's CFP course provides comprehensive content, especially beneficial for those new to the industry, it's not without its pitfalls. The video lectures are a standout, with clear instructions and expert instructors. However, the course occasionally veers into excessive or seemingly irrelevant topics, and the exam prep can feel daunting and misaligned with real-world scenarios.
---
4. Zahn CFP Review

Course Details
Zahn's CFP Review isn't just another course; it's like your study buddy for the CFP journey. Here's a snapshot of what they bring to the table:
Hands-on Learning: Live sessions that dive deep into the nitty-gritty of financial planning.
Real-world Application: They don't just teach you to pass the exam; they prepare you for real-life financial scenarios.
Practice Makes Perfect: A ton of practice questions to get you exam-ready.
Stay Updated: Materials are always fresh, ensuring you're studying the latest in the financial world.
In a nutshell, Zahn's got your back, whether you're hitting the books or facing real-world financial puzzles.
Pros and Cons
Thorough Post-Study Material: Zahn's Post Study content, meant for a focused 60-80 hours of prep before the exam, builds from basics to advanced topics, ensuring students are well-equipped for all exam challenges.
Tailored Tutoring: Recognizing that every student's journey is distinct, Zahn offers one-on-one tutoring sessions. It's more than just doubt-clearing; it's about a customized learning path, helping students bolster their weak areas and solidify their strengths.
In-Person Session Constraints: Zahn's emphasis on in-person live reviews might not suit everyone, especially those who favor online learning or face geographical or other barriers.
Demanding Post-Study Phase: The suggested 60-80 hours of post-study, while comprehensive, might be intense for some, particularly those balancing other responsibilities.
Location Limitations: Live review sessions are location-specific, potentially adding travel costs and logistical challenges for some students.
Zahn CFP offers a comprehensive and focused approach to CFP exam preparation, known for its effective study materials and experienced instructors. While it may be more intensive and require a significant time commitment, its track record of high pass rates makes it a top choice for those serious about achieving CFP certification.
---
How to Choose the Best CFP Prep Course
Now that you have options for CFP review courses, it's time to wade through the list and determine which CFP exam review is best for you. With four solid courses on this list and tons of others on Google and Reddit threads, this may seem like an overwhelming task.
But it doesn't have to be.
CFP Exam Prep Course Must Haves
The first thing to do when figuring out how to choose the best CFP prep course for you is to make a list of your "must haves" for CFP exam prep. After all, the best CFP prep courses are the ones that meet your needs!
What kind of platform do you prefer?
Is live instruction a must for you?
Are virtual classes important?
Is a pass guarantee a huge selling point?
Do you need mock exam options to feel prepared for the actual exam?
Is instructor support crucial?
Personal Factors of a Certified Financial Planner
Next, you'll want to look at personal factors.
How much study time do you have before your exam date?
Do you have the budget for a premium review package?
Is income planning needed to secure funding for your exam prep course?
Do you have the time to commit to live review classes?
Are you disciplined enough to stick to the CFP prep courses offered?
Once you've outlined your must-haves and your personal factors, you'll be able to eliminate courses that don't fit the bill from your list. This will leave you with a handful of the best CFP review courses to choose from.
Finally, you'll want to look at the remaining choices in a little more detail.
Synchronous vs. Asynchronous CFP Prep Courses
Most CFA exam prep courses fall into one of two categories: synchronous or asynchronous. These two terms may sound a bit fancy, but really, they're all about timing.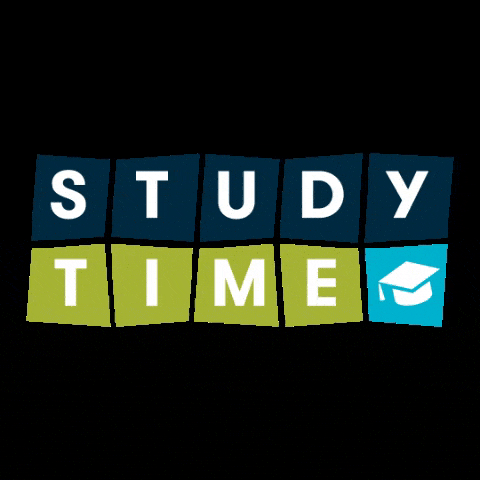 When studying for a CFP exam through a synchronous course offering, you'll be learning the material at the same time as your peers. An in-person class that's held on Friday at 5:00 PM and an online-only course that consists of live instruction at a certain time/date are both examples of synchronous learning.
Chartered financial consultant candidates who want the following might choose a synchronous course:
A scheduled, structured learning environment
Live virtual classes/live review classes
Real-time instructor and peer interactions
An asynchronous course is the opposite. It doesn't require you to meet in a virtual classroom at a certain time, take part in live instruction test prep, or stick to a set schedule when studying for your exam. This kind of offering is best for:
Self-study rock stars who are self-disciplined
Experienced financial professionals who need flexibility
Those who have work/home schedules that make synchronous courses challenging
You might even decide to go with a no-lecture alternative to CFP exam prep, which is made up of a la carte materials only. This includes things like printed review materials, practice questions, and mock exams, but lacks live or on-demand video instruction.
Going this route is often a more affordable option, but it is not really recommended since it lacks a lot of the strong instruction and guidance that CFP courses provide.
Cost and Guarantees
Another thing most CFP candidates consider when thinking about how to choose the best CFP course is cost. In fact, for a lot of future certified financial planners, affordability is front and center.
CFP exam registration alone will cost you between $825 and $1,025 (depending on how close you are to the exam date when you register). So, you'll want to make sure your education planning includes these fees.
CFP test prep courses range from $455 to $2,395 on average. This is why setting a budget (test prep investment planning) and then finding a course that fits within that budget is crucial.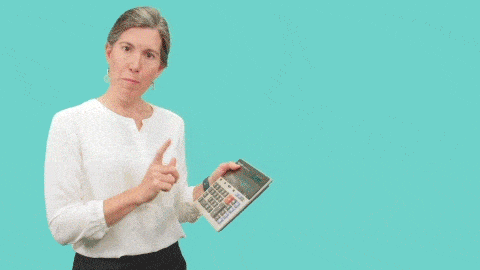 One deciding factor can be whether or not a pass guarantee is offered with the specific CFP exam prep course you choose. These guarantees can be a lifesaver in the off-chance that you don't pass the CFP board exam the first time.
These guarantees often include things like:
A money-back-guarantee
More study time
Free premium review package
Continued access to materials until you pass
Of course, every pass guarantee is different, so you'll want to make sure you like the terms before committing to a course.
---
Direct Comparison
Direct Comparison: Dalton CFP Review vs. Zahn CFP Review
| Feature | Dalton CFP Review | Zahn CFP Review |
| --- | --- | --- |
| Learning Format | Offers both live and on-demand classes | Focuses on live, in-person sessions |
| Course Materials | Comprehensive review books, webinars, and mock exams | Extensive practice questions and post-study materials |
| Pricing | Variable based on education provider | Fixed pricing with potential additional costs for in-person sessions |
| Flexibility | Suitable for self-paced learning with recorded lectures | Requires commitment to scheduled live reviews |
| Study Aids | Performance tracker and activity feed | One-on-one tailored tutoring sessions |
| Pass Guarantee | Claims a pass rate 3-6% above the national average | Does not explicitly advertise a pass rate |
| User Feedback | Mixed reviews on exam prep, some find it overwhelming | Generally positive reviews for real-world application and study support |
| Accessibility | Online accessibility with no location constraints | Location-specific sessions may add travel costs |
| Additional Support | Email support with a 24-hour response time | Optional seminars and access to email tutors |
Direct Comparison Chart
---
Summary: Dalton CFP Review is ideal for those who prefer a blend of self-paced and structured learning with a variety of study materials. It offers flexibility and a performance tracker to help students identify weak areas. However, the variable pricing and mixed feedback on exam prep could be a concern for some.
Zahn CFP Review stands out for its real-world application and hands-on learning approach. It provides tailored tutoring and a structured post-study phase, but the emphasis on in-person sessions and location limitations could be a drawback for remote learners.
---
Our Guarantee
At the heart of our commitment to your success as a future Certified Financial Planner is our pledge to keep our course listings meticulously up-to-date as of 2023. We understand that the landscape of financial education is ever-evolving, just like the CFP exam itself. That's why we diligently monitor and refresh our course details, pricing, and vital statistics to mirror the latest developments. You can trust that the information you find here will reflect the most current changes in the CFP exam format and study materials, ensuring you're always one step ahead in your preparation.
---
CFP FAQs
Q: How much do CFPs make?
A: According to Glassdoor, the average salary for a Certified Financial Planner is around $100,000 per year. Keep in mind that there are substantial education and work experience requirements you'll need to complete before making this much money; don't expect to earn six figures overnight!
Q: What does the CFP exam look like?
A: According to the CFP Handbook, the exam consists of 170 multiple-choice questions taken across two 3-hour sessions. The test is entirely computer-based, but you'll still have to schedule an appointment at a Prometric testing center to take it.