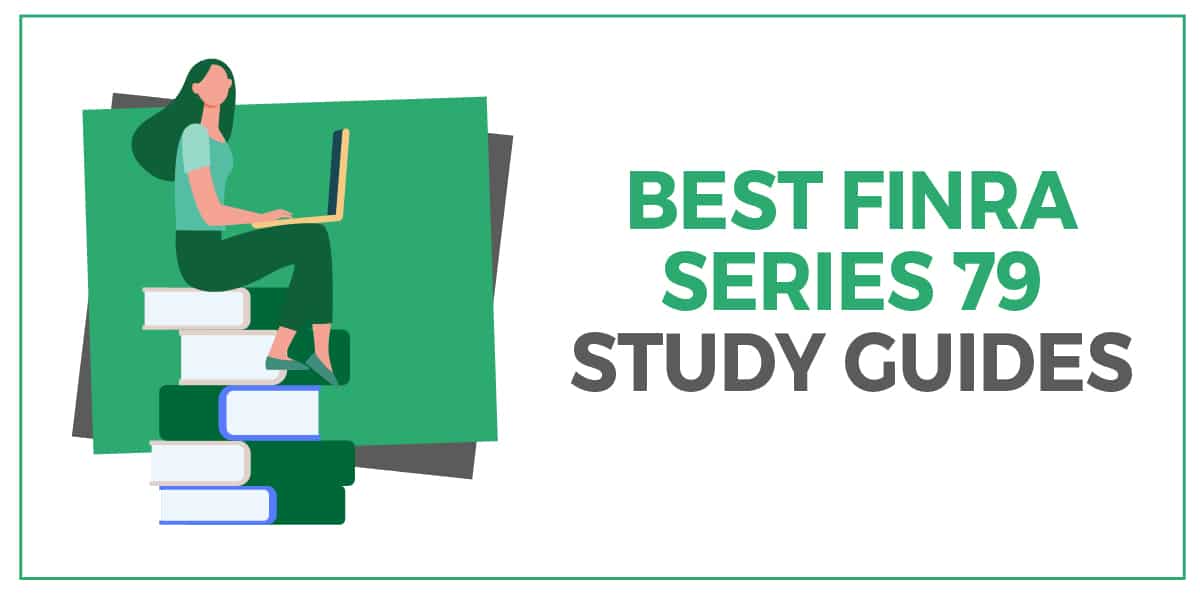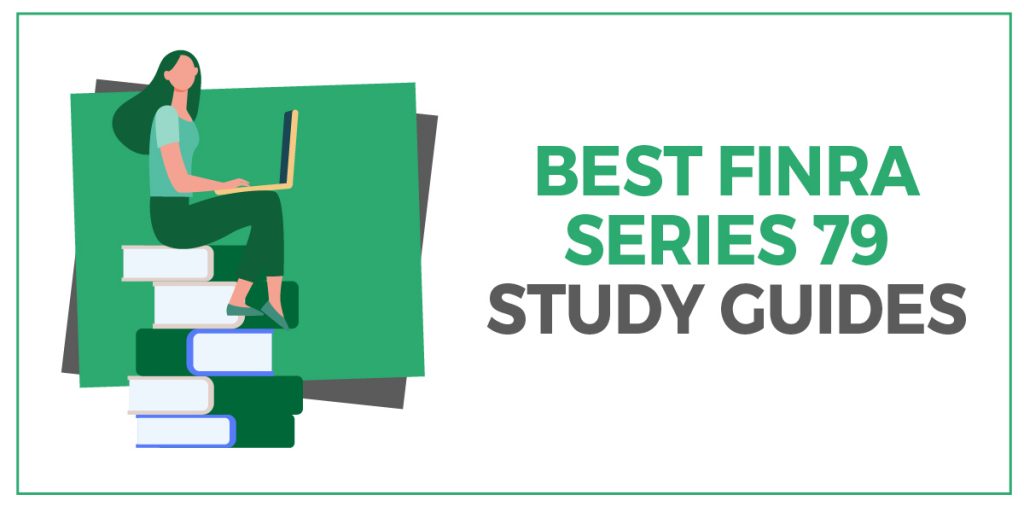 Completing the Series 79 exam is an essential first step towards becoming an investment banker. Much like the Series 7 exam, it's an important top-off that measures your ability to advise or facilitate public and private offerings and sales.
Since it's such an important job, the test to become a licensed insurance broker can be very difficult; you'll need to put in some serious study time if you want to pass on your first try.
Similar to the prerequisite SIE exam, completing a Series 79 prep course will massively increase your chances of passing your investment banking representative qualification exams. There are many options available, making it difficult to choose the best Series 79 study guides.
That's why I've thoroughly examined the best and most popular Series 79 study courses below. Take a look and find out which ones can best prepare you for a rewarding career as an insurance broker!
---
1. Securities Institute of America Series 79 Study Material

My top pick is Securities Institute of America due to their multifaceted approach to test prep. Additionally, they offer a wide range of catalog options that ensure you don't have to pay more than you're comfortable.
Course Details
If you've taken an online course before, you should be well-accustomed to the content in a typical SIA course. Their FINRA Series 79 catalog includes a textbook, exam prep software, and a combo package that includes both.
The 300 page textbook is a great crash course in all the essential topics you'll need to know in order to pass the exam and start working professionally as a registered representative. This includes:
Valuation analysis
Financial restructuring
Corporate transactions
It's a decent educational resource on its own, but it works even better as a supplement to SIA's online test prep course. This is compatible with Mac or PC and can even be accessed on most tablets and smartphones. It provides an appealing combination of video lectures with challenging practice questions; this ensures you fully understand the reasoning behind core concepts and can adequately answer questions related to them.
Securities Institute Series 79 Pros and Cons
Greenlight Guarantee: Securities Institute of America has a Greenlight Exam you're supposed to take near the end of their online course. This is a realistic simulation of the full exam, so you can expect an identical score between both tests. In fact, SIA guarantees you'll pass your Series 79 if you pass their Greenlight Exam, or you'll get a full refund.
Written By Experts: SIA's practice questions are challenging and provide a valuable resource to supplement knowledge gained from their videos and text passages. These materials are designed by experienced professionals in the finance industry, including Certified Financial Analysts.
No Bundle: Currently, you can choose to buy the textbook, the exam prep software, or both. However, there's no bundle offer for purchasing a combination of the two; it's just the same cost as purchasing each one separately, if not a dollar more expensive. Not a big deal, but it would be nice to offer some kind of incentive to purchase the whole set!
Bottom Line
Securities Institute of America should be your first choice when preparing for any FINRA exam. Their textbook is awesome, but it's a good idea to use the exam prep software alongside it so you can take advantage of their pass guarantee.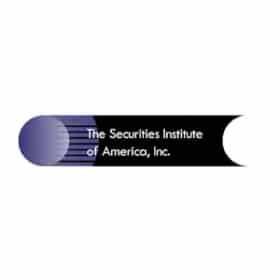 Save 12% on Securities Institute of America Series Exam
85 uses today
Last Used: 7 hours
---
2. Securities Training Corporation Series 79 Study Guide


STCUSA is impressive in the way they implement study materials to reinforce learning. Lectures are followed up by practice tests to ensure you can apply your new knowledge and keep everything fresh in your mind for exam day.
Course Details
STCUSA courses use their materials to guide you through a pre-made study plan. Each new lesson reinforces what you've learned elsewhere, and plenty of self study materials are available for you to use on your own time.
Thanks to this, you can apply everything you've learned to your own professional experience— and you never have to worry about distractions while studying.
There are currently 3 packages available for STCUSA's Series 79 course: Standard, Premier, and Premier Plus plans. These cost $370, $525, and $625 respectively, but they frequently go on sale. Depending on whether you want more lecture content or more practice tests, different packages may work better for your study needs.
Here are some of the many features and materials included with STCUSA's courses:
Crunch Time Facts
24/7 Support
6 Month Enrollment Period
Online and Printed Study Manual
Practice Exams
On-Demand Lectures
Flashcards
Pass Guarantee
STC Series 79 Pros and Cons
Test Based Content: The most effective strategy for exam preparation is imitation; that's why STCUSA makes sure that each set of lessons comes paired with a practice exam. Completing these not only improves your knowledge, but also ensures that you're familiar with the format of the exam ahead of time.
Instructor Support: You never have to struggle alone if you're having issues with certain concepts. STCUSA's instructors are willing to answer your questions both in and out of live class time. Thanks to that, you can quickly get help and move on to the next question!
Limited Learning Styles: STCUSA offers a very focused study guide with little variation. There's no adaptive learning or customizable options outside of the initial course package you choose. Essentially, you'll have to work within this course's schedule instead of having it work around yours.
Bottom Line
STCUSA is an excellent course that focuses heavily on traditional learning styles. Choose this course if you prefer a straightforward and gimmick-free study experience.

Get 30% Off Securities Training Corporation All Securities Courses
82 uses today
Last Used: 5 hours
---
3. Kaplan Series 79 Study Guide

If you're only interested in self-study material, then Kaplan is a good option for exam prep. They offer a wide range of independent study methods and materials that are perfect for the self-motivated student.
You'll spend most of your time answering multiple choice questions. These emulate the actual FINRA exam as closely as possible so you can be assured you're only operating off of accurate information. Plus, question contents are frequently updated at no extra charge. That way they can keep up with industry standards.
Although practice exams are the focus of Kaplan, that's not all they have to offer. Included with this course are:
Exam Tips
Content Updates
SecuritiesPro QBank
Performance Tracker
Study Calendar
License Exam Manual
Kaplan Series 79 Pros and Cons
Keep Track Easily: It can be tough to determine how much progress you've made when you're in the middle of your journey. Fortunately, Kaplan makes this easier by offering performance tracking features as part of their FINRA study materials.
Convenient Schedule: Chances are that you have many obligations that take up your time every day. To make it easier to study while handling your other time commitments, Kaplan's Series 79 review course includes a customizable study calendar that lets you set specific days off and allot certain amounts of time to study each week.
Time Management: Part of Kaplan's SecuritiesPro QBank is a time tracker that records how long it takes for you to answer each question. This can help you focus on reducing this time on later attempts— which is an incredibly useful skill to have when taking the full timed Series 79 exam.
Midterm Exam: Although it's a helpful way to gauge your readiness for the full exam, the fact that you have to take a midterm as part of this review course is bound to be unappealing for recent college graduates. Fortunately, it's far less difficult than any midterm you would have to take in a typical upper division university course!
Bottom Line
Kaplan may be a bit lean on content, but it provides a very focused study experience. If you only want to drill practice problems — or you're looking for a cheaper alternative to Knopman — then look no further.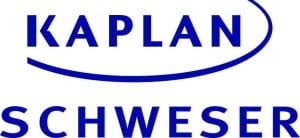 Get 15% Off Kaplan CFA Review Course
40 uses today
Last Used: 16 hours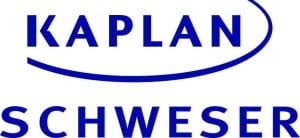 Enjoy 15% Off Kaplan CFA Review Course
23 uses today
Last Used: 16 hours
---
4. Knopman Marks Series 79 Exam Prep

Knopman offers blended classes for general securities exam preparation. These are scheduled courses that use a combination of recorded lectures, faculty-led coaching, and review sessions. This is a powerful combination that leads to great results, and it doesn't necessitate a strict study schedule.
Course Details
Knopman has created an industry leading training program with an incredible 96% first-time exam pass rate. They've done so by including comprehensive study materials in addition to instructor guidance that can be accessed at any time.
The base price for Knopman's self study materials is $500. However, if you want unlimited access to instructor led courses, then you'll need to pay an additional $225 for the all access pass. Once you've got both of these, you're free to get started on your studying.
Knopman's comprehensive course includes everything you need to study and succeed, such as:
Textbook & eBook
Digital Flashcards
Mobile App
10+ Hours of Video Content
Practice Exams
Training Center
Downloadable Supplements
Tutoring Sessions
Knopman Marks Series 79 Pros and Cons
Review Sessions: Knopman instructors will occasionally lead 60-minute review sessions in order to recap key exam topics. These also double as question and answer segments for anything you found confusing or unclear. Attending these will allow you to delve deep into the most difficult concepts and take the Series 79 exam with confidence.
Free Demo: It can be tough to decide on a purchase with limited information. That's why Knopman includes a free demo for their training center. This means you can get familiar with the Knopman course before spending any money!
Live Classes: When Knopman refers to live study material, they aren't necessarily referring to lecture content. Unless you're interested in paying for their premium course, you'll only have live tracking study tools— which are still extremely effective at preparing you for a passing score.
Bottom Line
Even without their live courses, Knopman materials are well worth the time and money. They offer a unique advantage that other companies struggle to match; plus, their pass rates are some of the highest in the industry.
---
FINRA Series 79 Exam FAQs
Q: What can you do with a Series 79 license?
A: Passing the Series 79 exam is a requirement for any entry level job in investment banking. However, you must also complete the SIE exams to obtain registration for an investment job.
Q: How long is the Series 79 exam?
A: The Series 79 exam requires you to complete 75 multiple choice questions in 150 minutes. These are split up into key areas based on major job functions. See FINRA's website for more details.
Q: How much does the Series 79 exam cost?
A: Enrollment for the test is $245, but that won't be everything you need to pay for. You'll also need to factor in transportation and the price of a prep course if you plan on using one to study. Both of those can bump the cost above $500.
Q: What is the wait time between Series 79 exam attempts?
A: You must wait 30 days after completion before attempting the Series 79 exam again. However, if you fail 3 times in a row, you'll need to wait 180 days before trying again. You will also need to pay for each attempt— so it's highly recommended that you study enough to pass on your first try!